May 12, 2020
Another heroine decided to dig into her accessories and unearth an under-appreciated beauty!
She knew that, when she bought it, she was thinking of bright, cheerful warm days, when she wanted to be as vivid and happy as the flowers…
So she decided that she would wear this scarf twice a month until the end of the summer. Maybe it would just be tied to the handle of her handbag, or worn in her hair, but she wanted to start using and enjoying it!
It might be warm enough to wear sleeveless tops, if she has her cardigan close at hand:
One would hope that by June, she will be able to wear shorts! At any rate, that's her plan:
By July, she plans to wear dresses fairly often. (yes, she discovered how much more comfortable it is to wear dresses in warm weather if you have the appropriate garment to ease the friction on your legs!)
She knows herself so well; by August, she will want at least ONE outfit that can carry over into autumn:
In order to be prepared for the upcoming 4 months, she had been pulling clothing from her closet, and from her storage bin, and piling them onto her bed. When she started to tidy all of these things up, she realized that she had just assembled a lovely summer capsule wardrobe!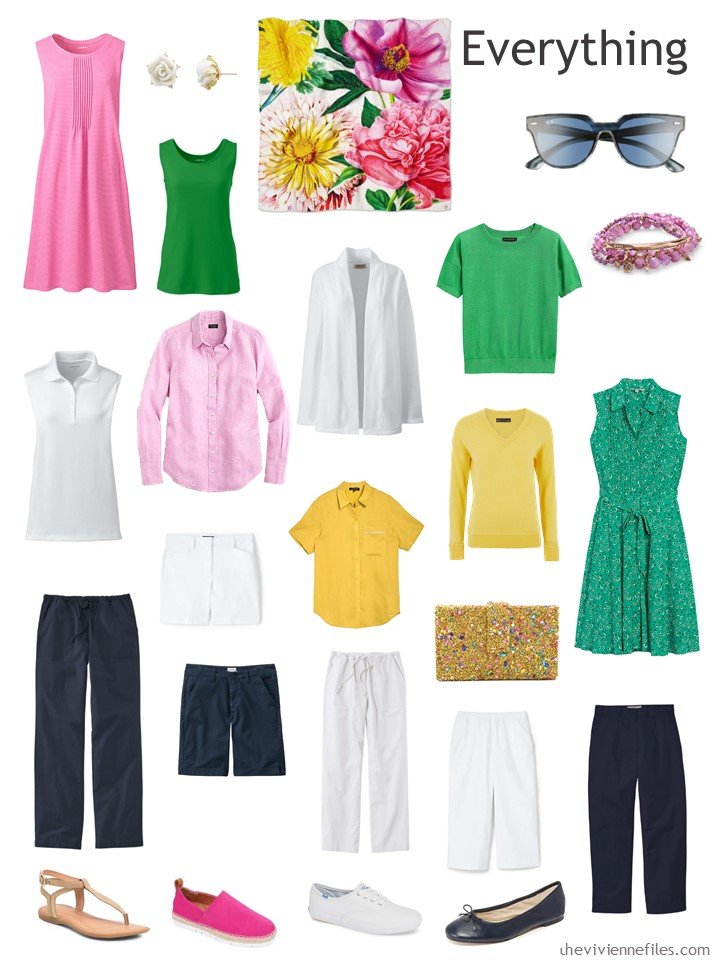 No, every single garment does NOT go with every other garment – that's possible, but difficult, and not usually necessary. She plays around with her 15-garment capsule wardrobe for a few minutes, and found that she had at least a dozen additional outfits possible from just these 15 pieces of clothing.
15 garments = at least 23 outfits? Pretty practical! Or pretty, AND practical: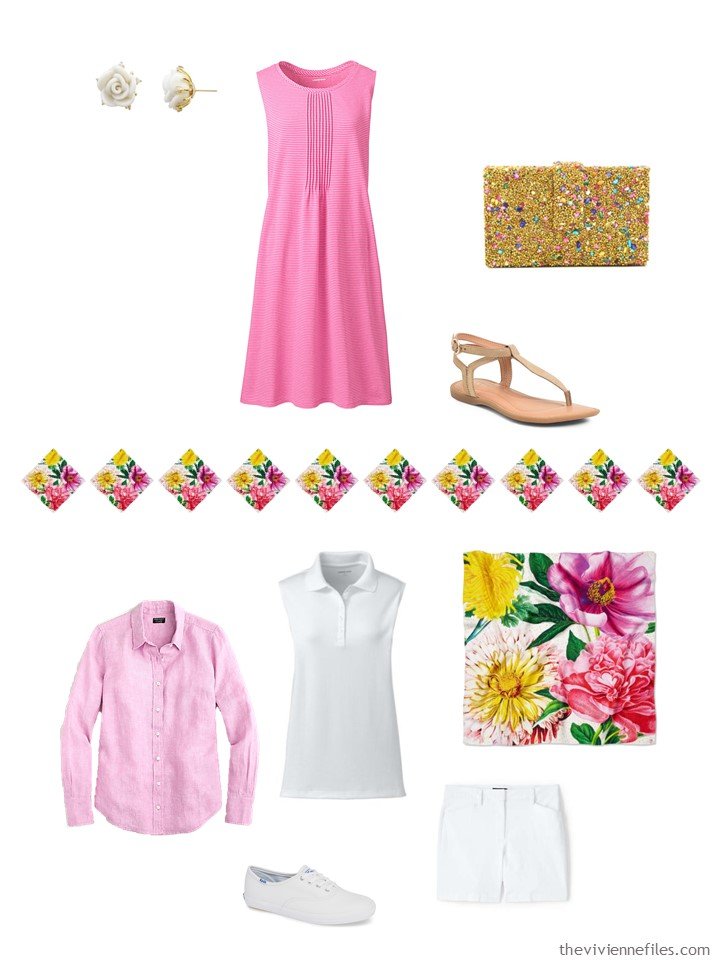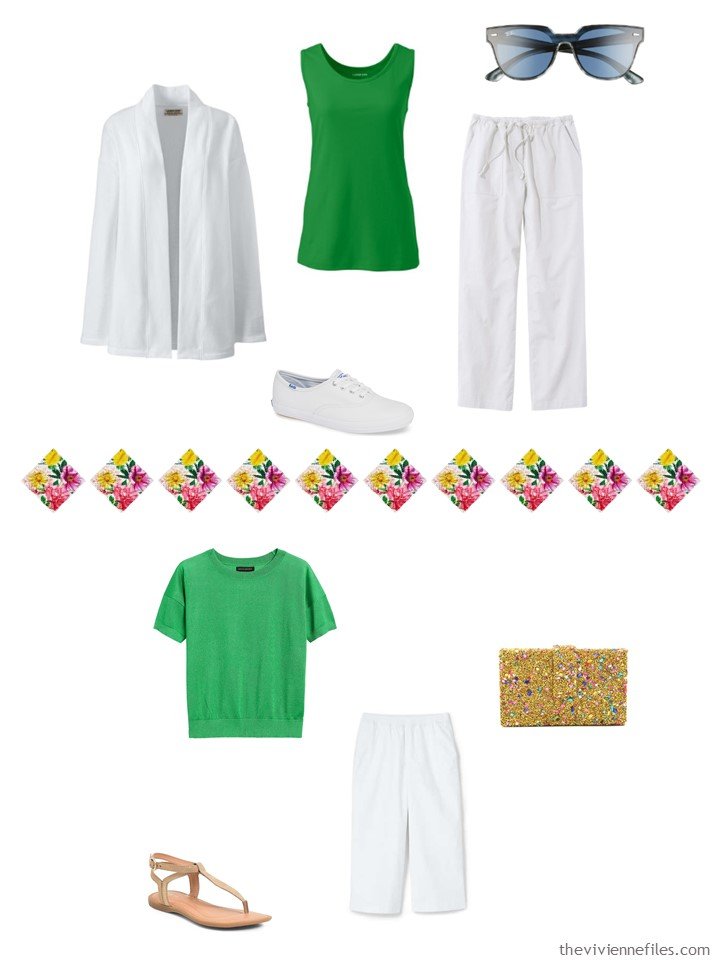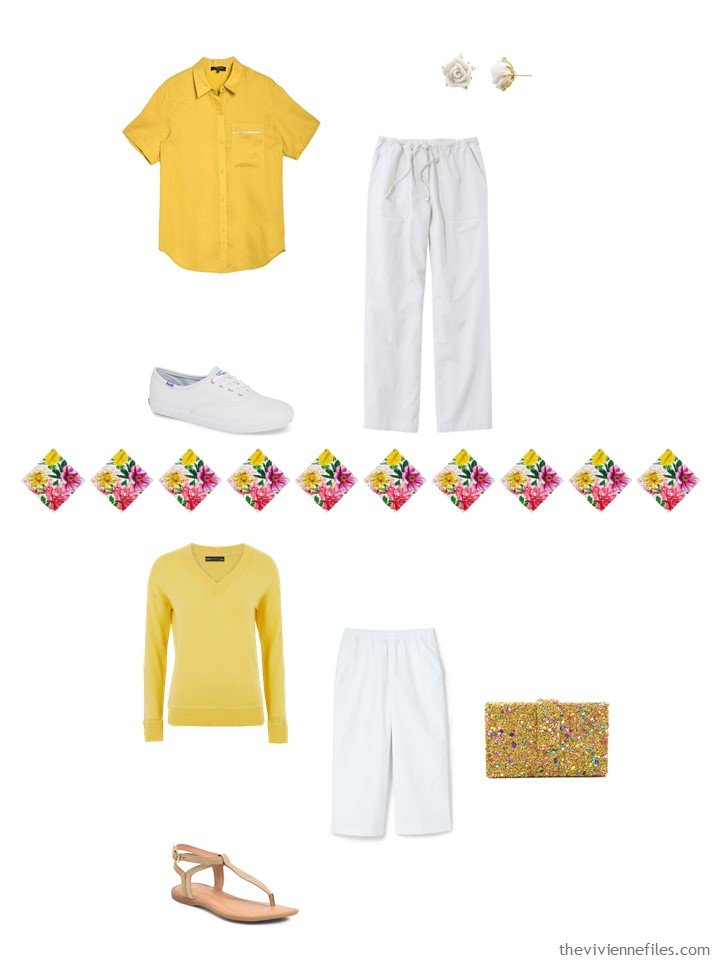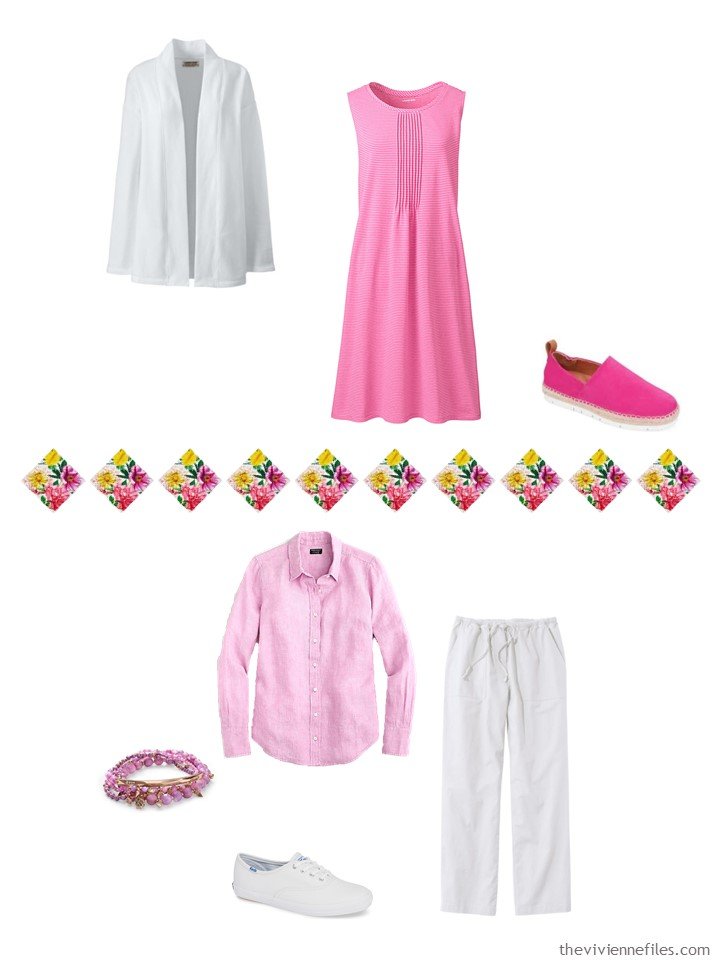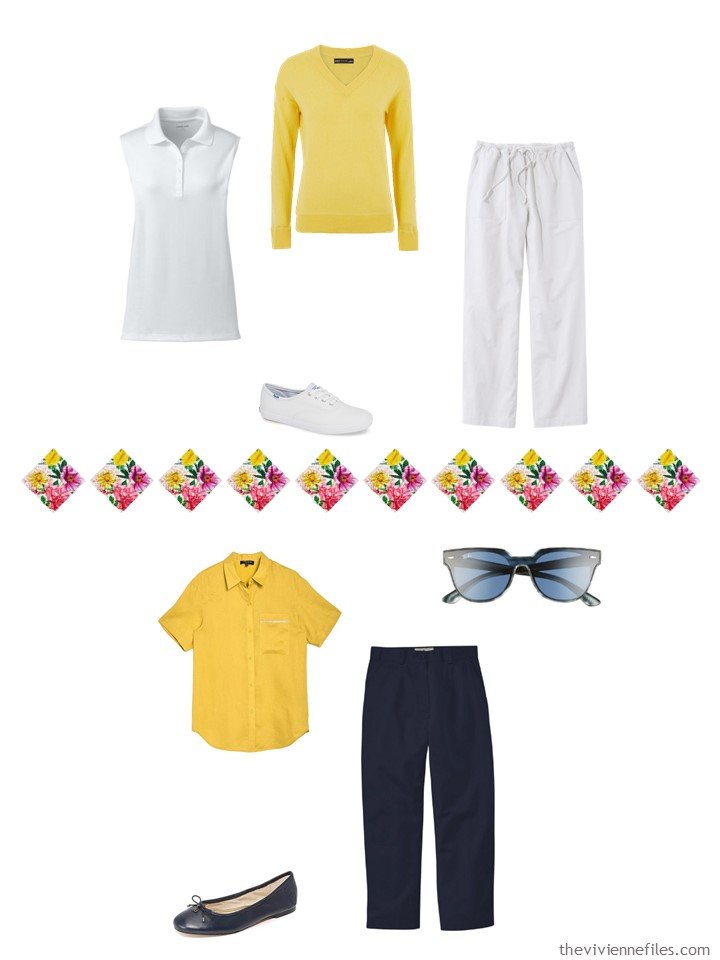 Adhering with a certain amount of fidelity to a color palette – inspired by almost anything – is a surefire way to edit your wardrobe to a signature color palette! Heaven knows that everyone who knows me knows that I wear BLACK AND WHITE. Stripes, dots, paisley prints….
Do you have a signature? Do you even WANT one?
love,
Janice
p.s. Seven years ago, we had been considering a range of color possibilities from 1 Hermes scarf. Sounds sort of like what we're up to today!