April 7, 2020
She's feeling… exuberant…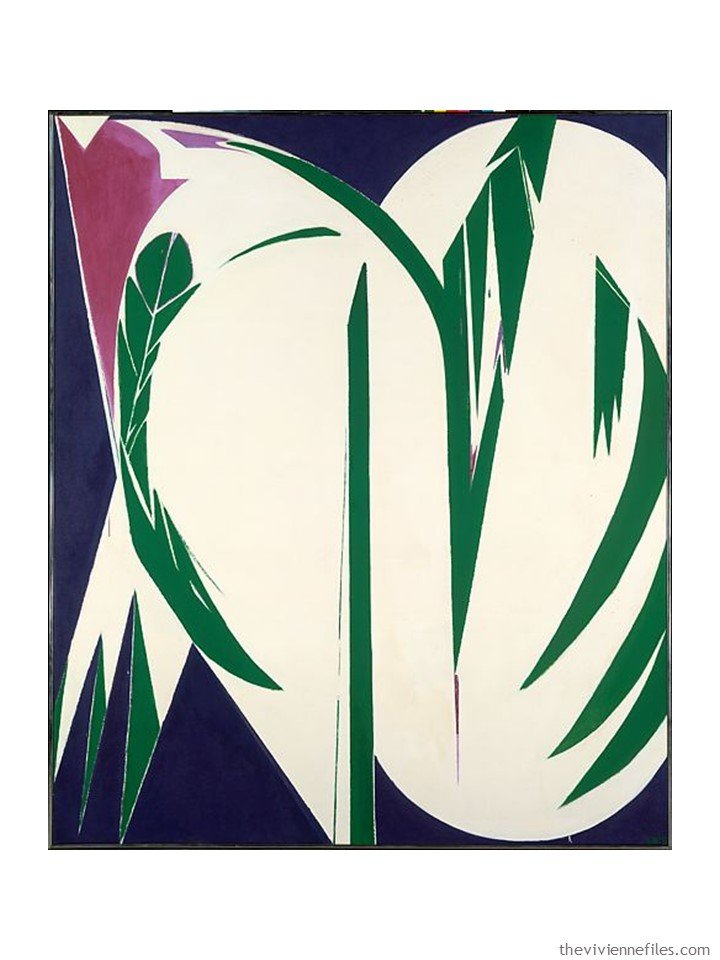 Now that she's free to travel again, she's going to do things differently. She's had so much time to plan, and she's going to be so much more organized!
This is her color palette: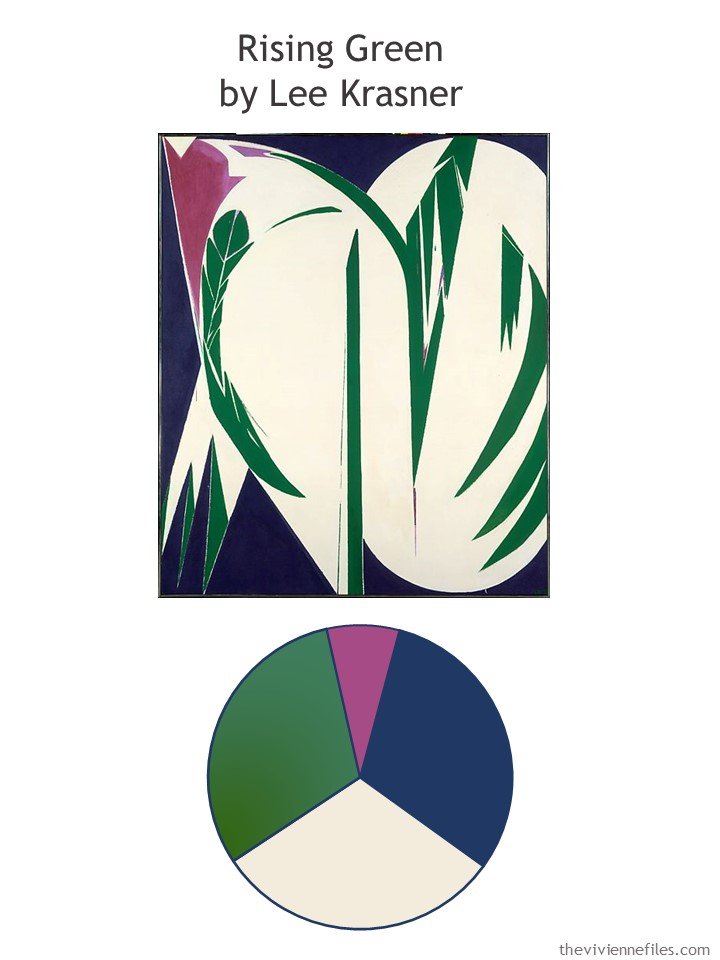 She's not going to be reckless – she's still wearing her compression socks, and waterproof loafers. But she's finally going to start wearing the scarves that have been living in a dresser drawer for ages…
Before, she would NEVER have considered packing pants that were lighter than dark navy. She wouldn't have consigned lovely scarves to a suitcase, nor would she have traveled with cashmere sweaters.
Now, she realizes that life is for living, and the things that we own are for using and enjoying! Life is too short…
She used to wrestle with huge suitcases, and then have a hotel room that was always impossibly cluttered and overcrowded.
This time, she's going to put everything in the closet when she gets to the hotel, and if she needs to have laundry done, she will do so!
She falls asleep the first night there with the closet door slightly ajar; she likes to admire her travel capsule wardrobe: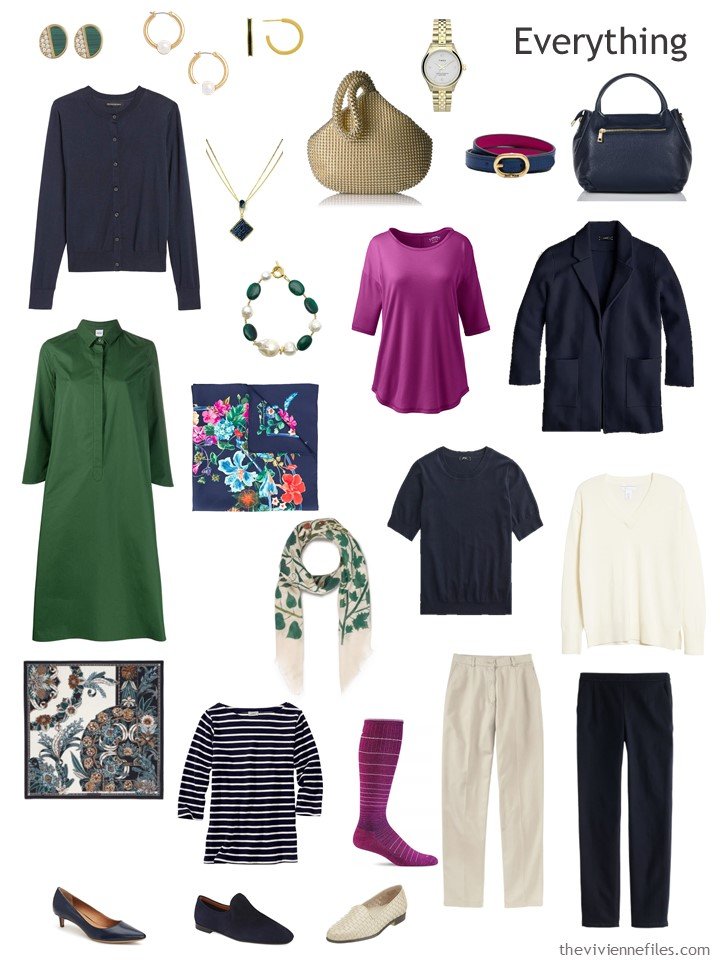 Before, she would have worried about what she would wear if Alain Delon suddenly invited her to dinner. What if she meets the President of France and he wants her to come to a black-tie event?
WHAT IF SHE'S SUDDENLY NOMINATED FOR THE FRENCH ACADEMY????? (it could happen, right?)
Now, she knows that she's going to dress the way she normally does, and she's not going to worry about all kinds of nutty, impossible possibilities…
The same outfit more than once in a week? That was once heresy; now, it's just sensible.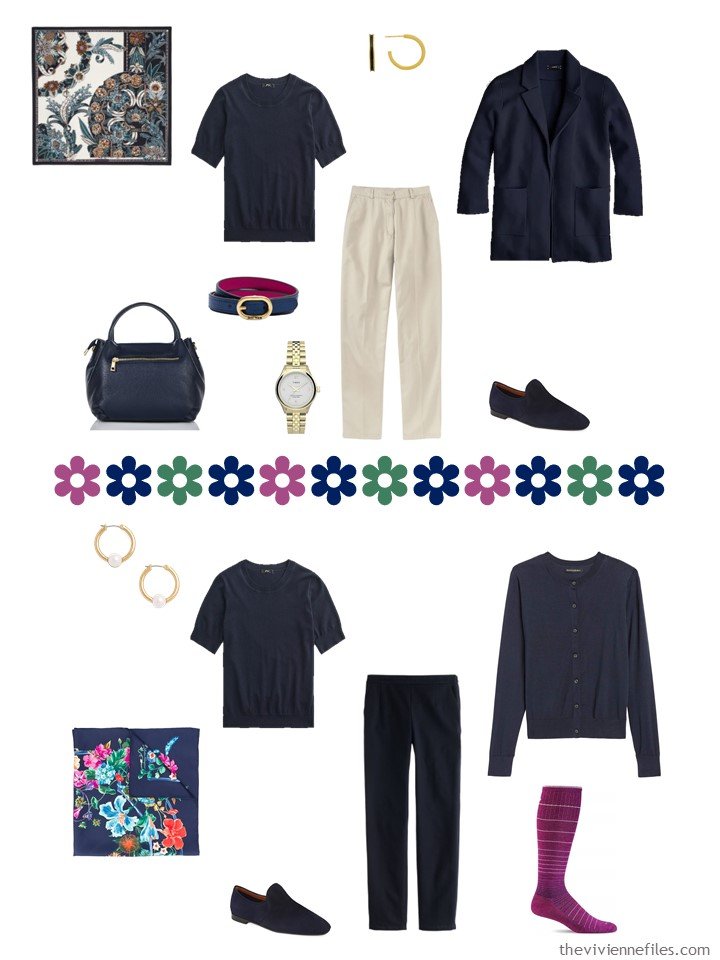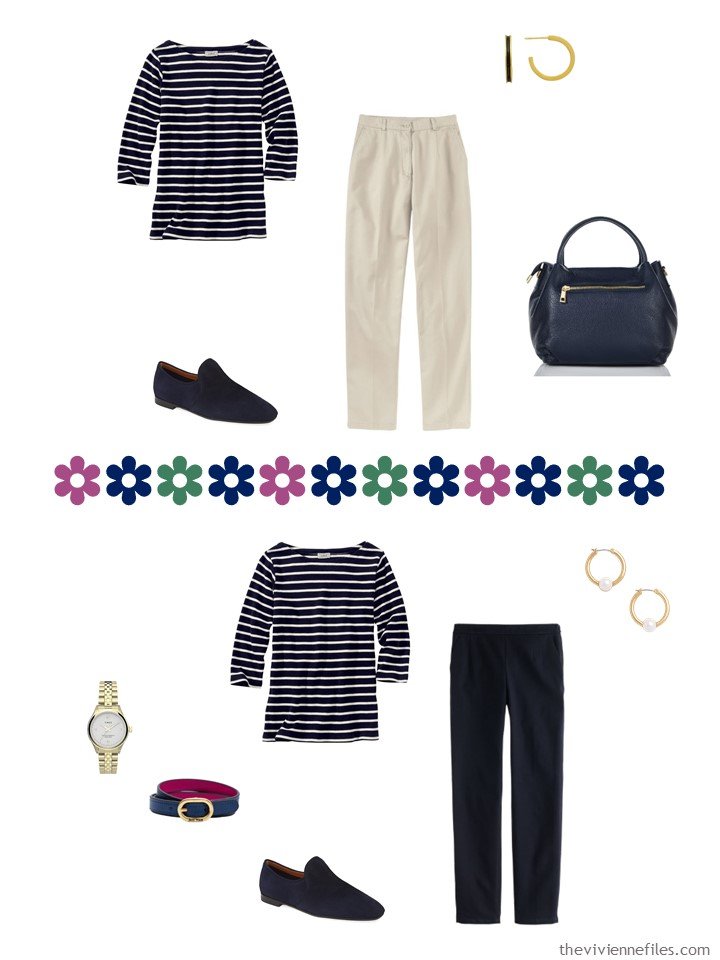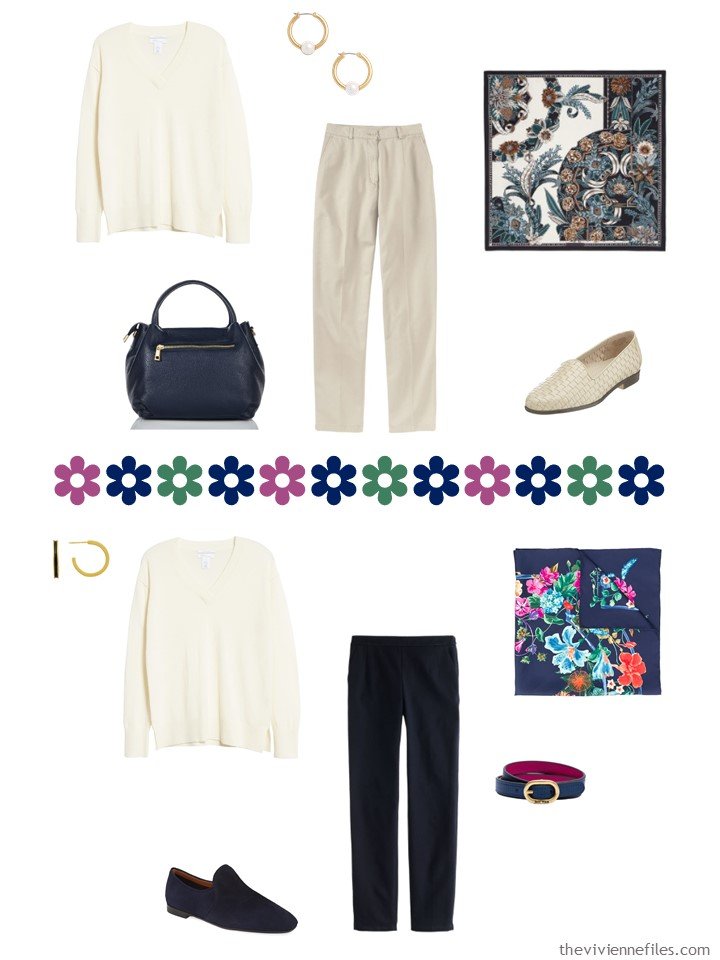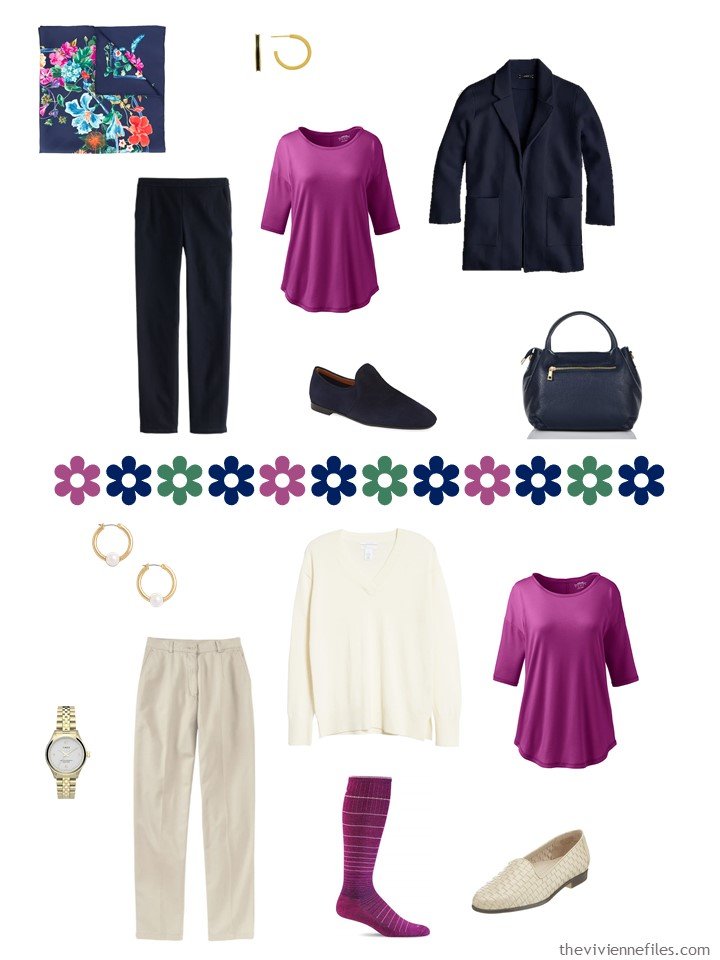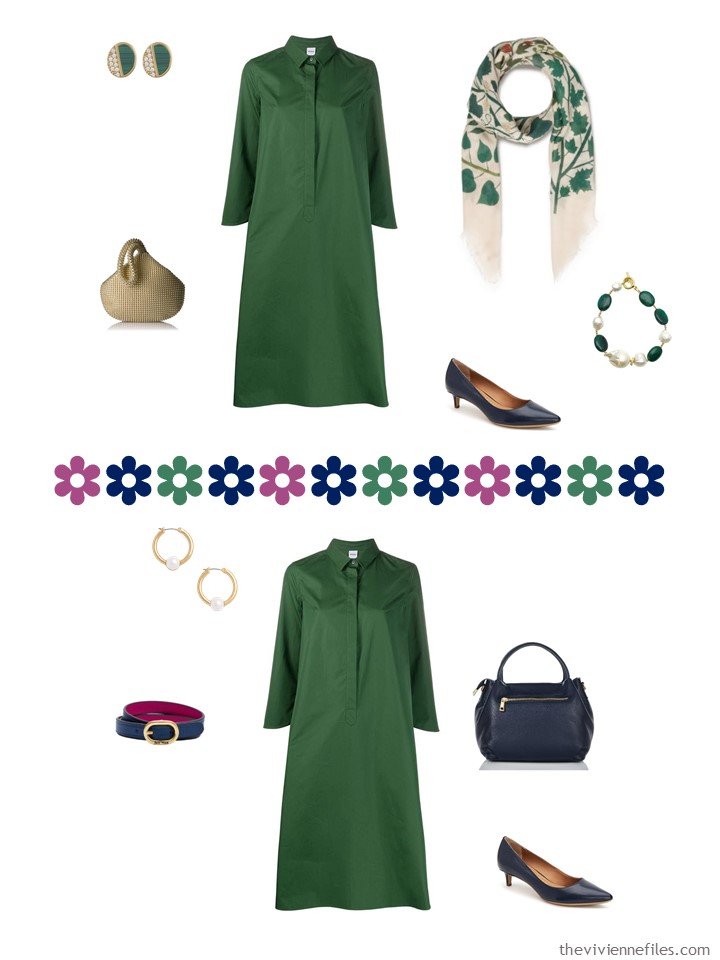 Personally, if Alain Delon invited me to dinner, I'd splurge on a new dress, and maybe even new shoes. Maybe….
love,
Janice
p.s. 2 years ago, our heroine the translator was traveling with a black and ivory wardrobe, accented with caramel and teal…