March 2, 2020
Ah, sitting here in Florida with the sun streaming into my mom's kitchen is the PERFECT time to think about a pretty new top…
Stripes, flowers, tiny little sailboats or lady bugs… They're all cheerful and bring some fun to a disciplined and well-planned wardrobe!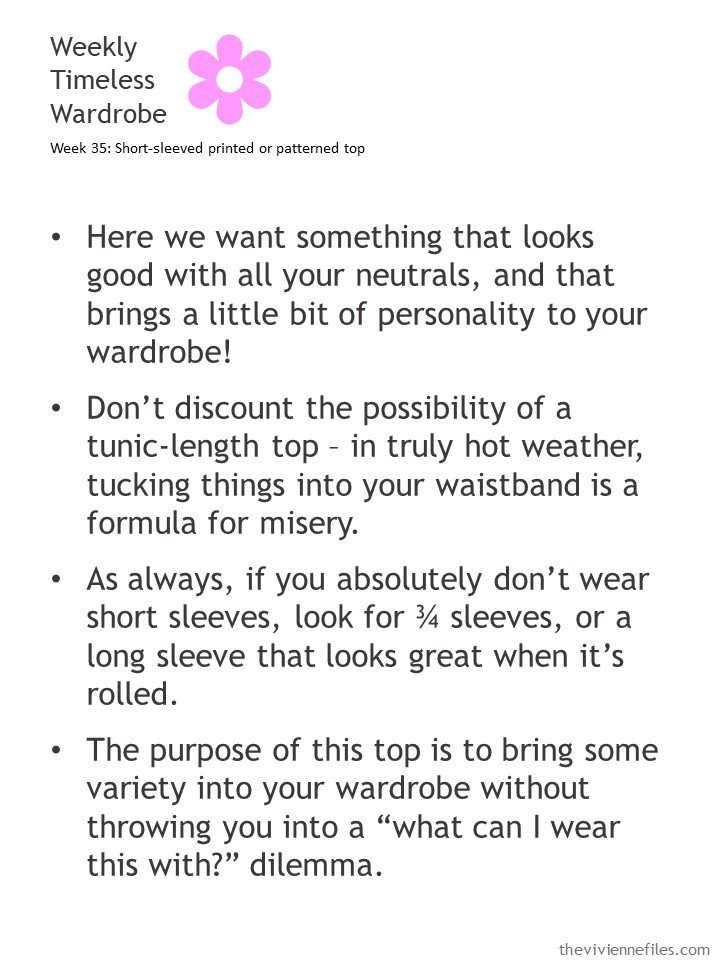 To get started, let's look back at our 6 silk scarves around which we are building wardrobes, and see what tops might be lovely with each of them:
The following six outfits are a gradual evolution from week to week… this week I'm adding sweatshirts to each outfit. I find that I will wear a sweatshirt a LOT if it's clean and close at hand. If you live in a warm climate, keeping 1 in the back seat of the car for shopping or dining might be useful too.
And this week I added some pretty bracelets; I've started wearing at least 2 or 3 bracelets every day!
I love mixing shades of grey…
These fleecy-textured sweatshirts are SO nice in cooler weather; I have a cardigan in this fabric and it's a comforting garment when I need a good cuddle.
The wavy tee shirt print and the wavy earrings and bracelet are meant for each other, aren't they?
Yes, this tee shirt has a few sequins on it – some of us can easily rock that kind of thing; are you that woman?
Ah, this wardrobe is starting to look a bit confused, with pink and red and blue… But one could still dress for a long time with these 13 garments!
Here's the master list – I'm really getting eager to start looking at "true" summer clothes. Not that I'll be able to wear them in Chicago for a bit, but a woman can always dream, and a smart woman SHOULD plan ahead….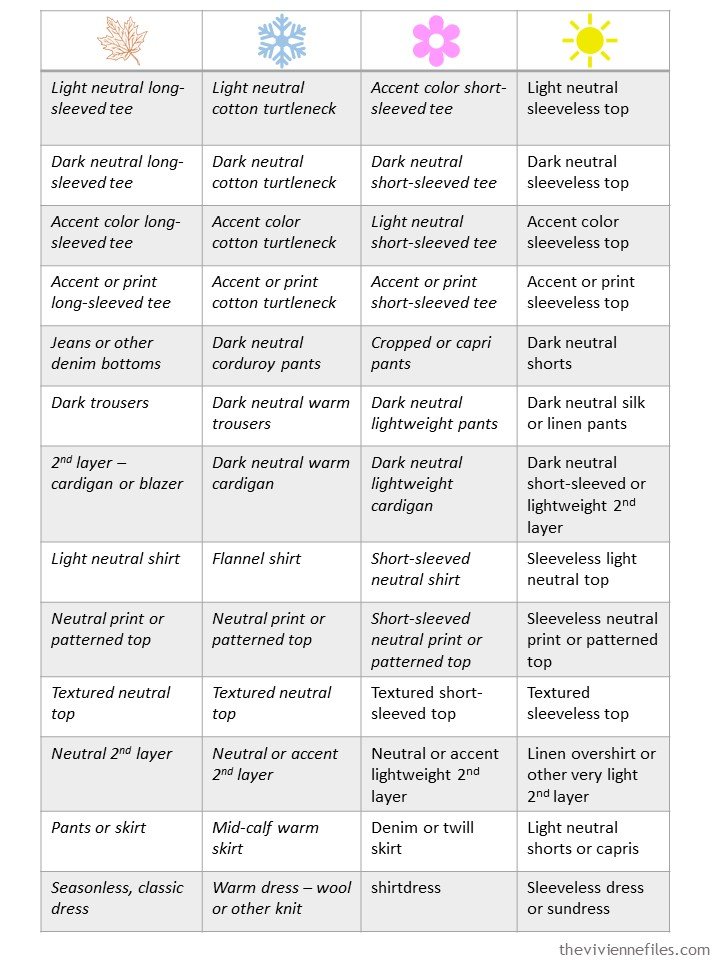 love,
Janice
p.s. 4 years ago, we built a brown, beige and turquoise wardrobe by adding One Piece at a Time…