March 28, 2020
"The say that we can go up to the island, if we voluntarily observe social distancing for 14 days…"
please note that this is the same style swim suit that I bought for myself, and I can recommend it without hesitation; I look splendid in mine, and THAT's saying something!
She had realized about a week ago that her life was changing, and her attitudes were… surprising.
After decades of being self-conscious about wear a swim suit, or going into the ocean around other people, she realized that she was worrying about ALL THE WRONG STUFF…
And so she planned for things to be different, now.
She was going to participate fully. In everything. Including splashing, and building sand castles, and just plain sitting under an umbrella, by the shore, reading…
Wearing bright colors. Pink and orange TOGETHER! Giving herself a hot pink pedicure. Wearing some ruffles. Some big earrings. And EVEN a yellow tee shirt.
She didn't have much time to pack her bag; they were eager to get out of town, and wanted to be on the ferry before dark. She has a few things out at the beach house, but she packed a bright, faintly rebellious bag:
Her wardrobe for the duration is cheerful, bold, and makes her smile when she see it!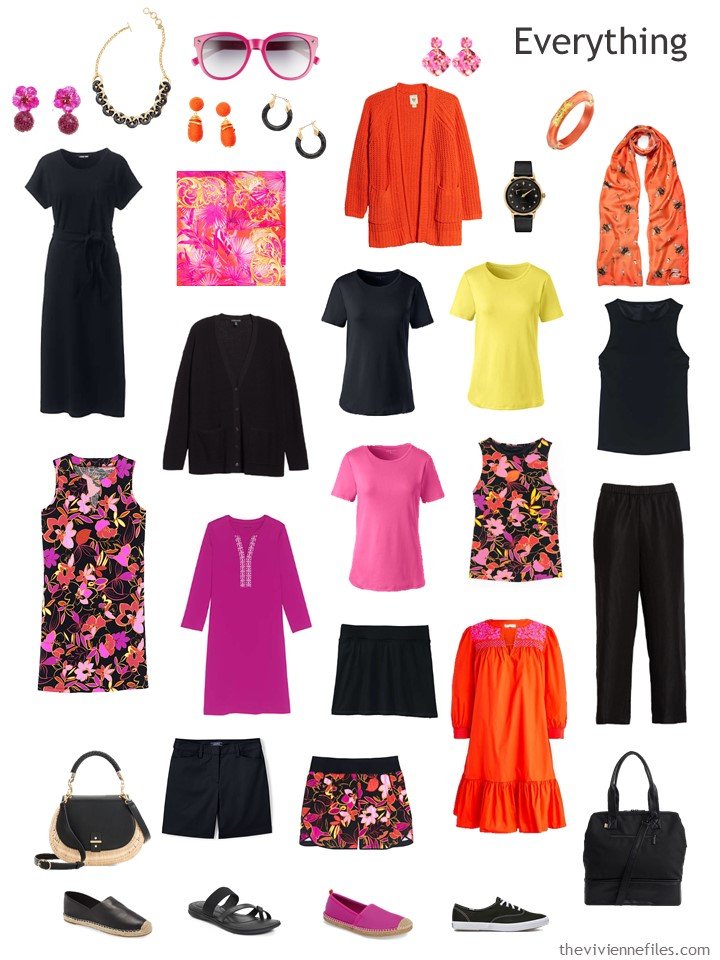 She plans to spend most of her time in her swimsuits, or pajamas! But when she needs to put on real clothes and mingle with the rest of the family, she's got all kinds of possibilities for what to wear: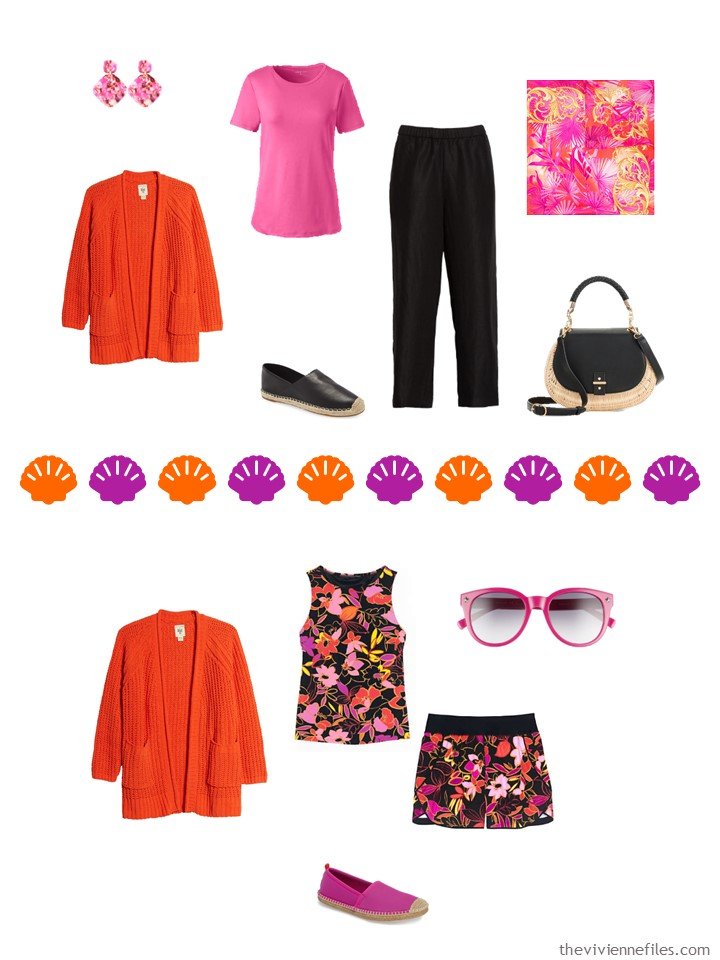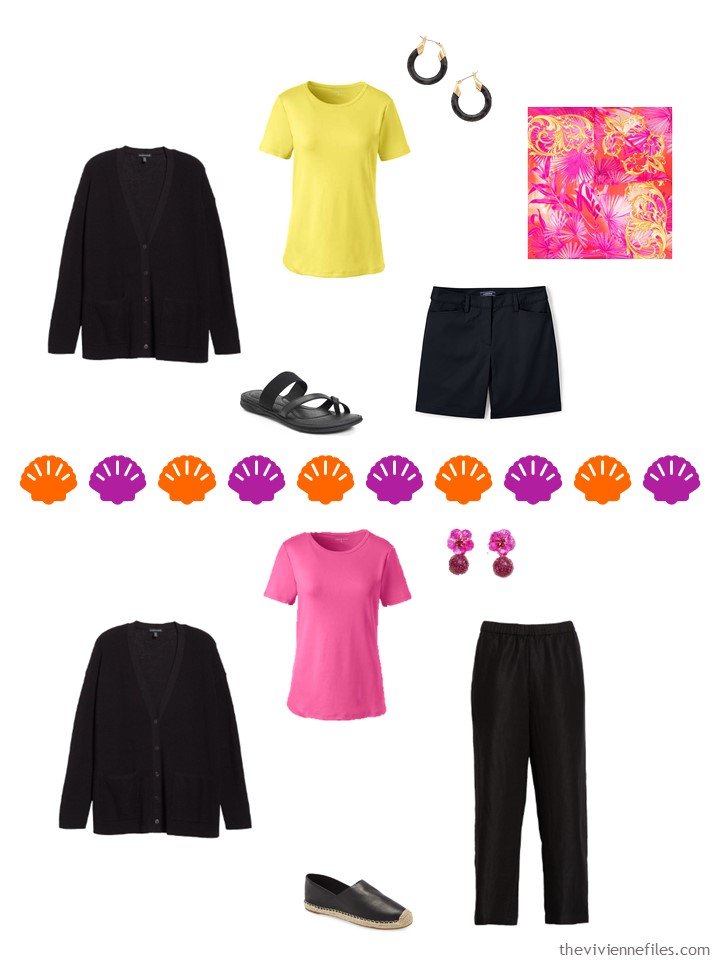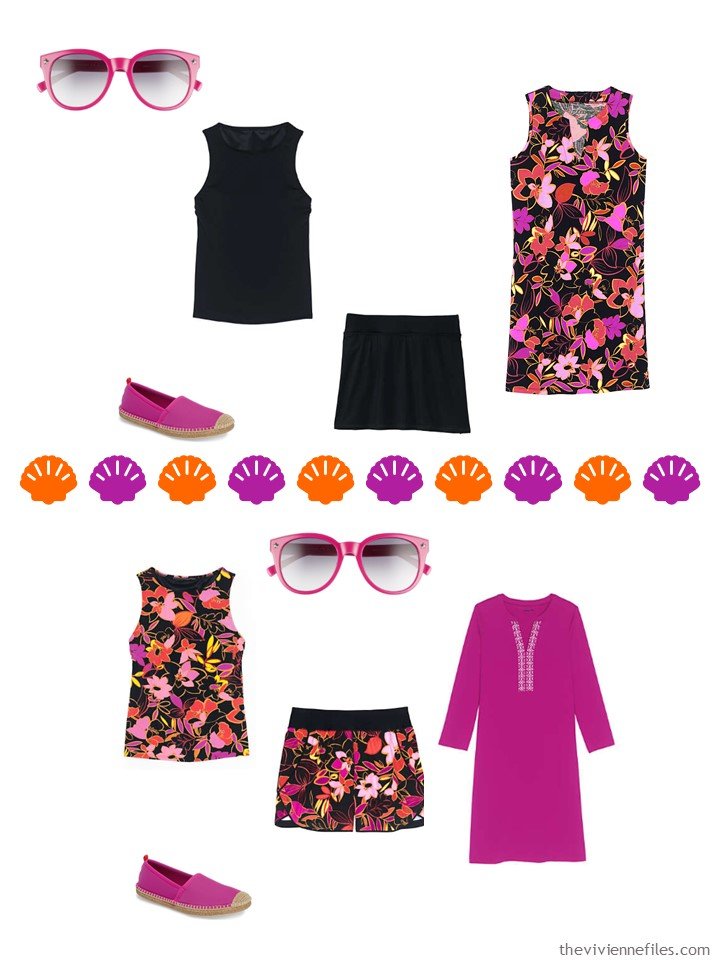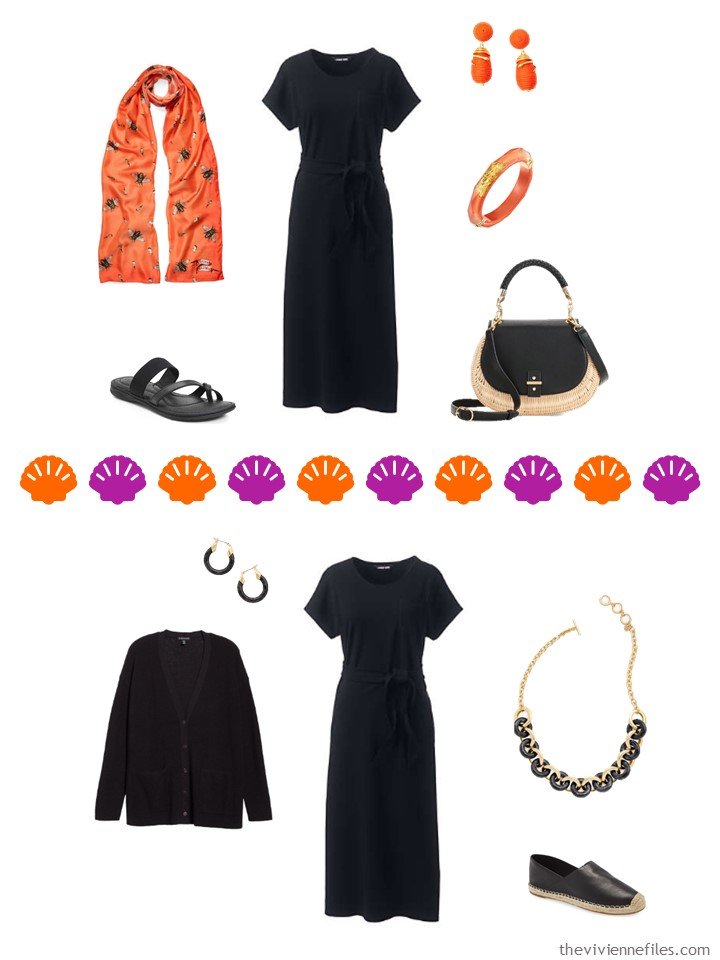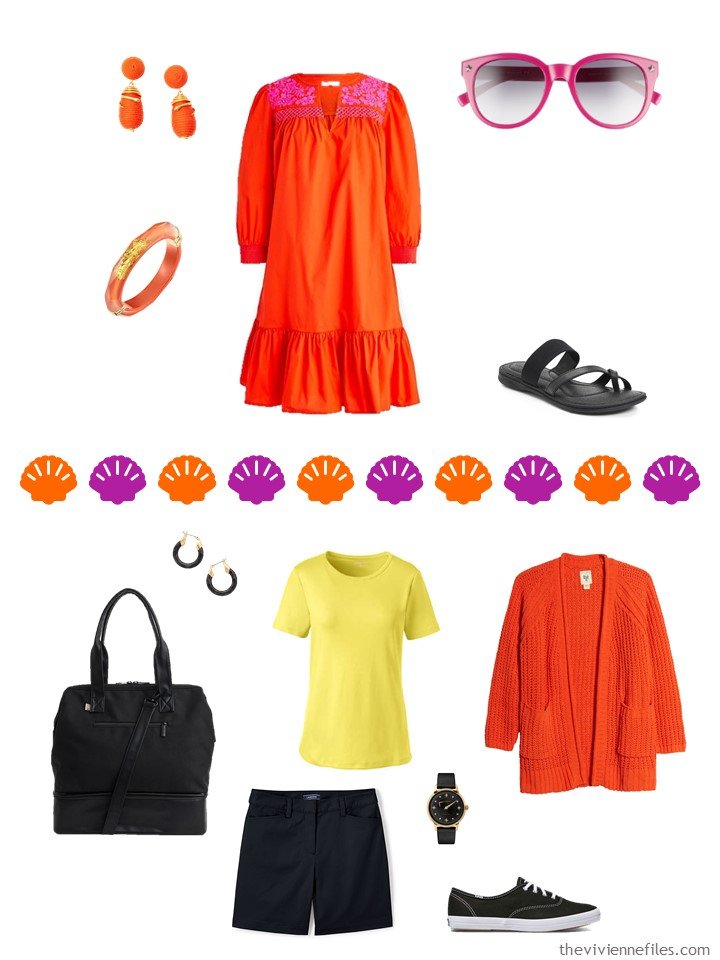 They may have to spend the entire summer at their beach house! What a pity…
Are you happy where you're hunkered down, if you are among us living under restrictions to our movements? I couldn't be happier – 24/7 with Belovedest!
love,
Janice
p.s. Back in June of 2017, we looked a beautiful Lee Krasner painting, and a really extravagant wardrobe for eloping…