March 28, 2020
I'm in full "dreaming of my summer wardrobe" mode right now, although I'm not sure how soon I'll be able to actually go OUTSIDE to wear it… Or how often I'll be able to go out, for a while.
That's what fantasy is for, right? And we will all be out and about eventually; we just have to do what's most important for a while…
There are no real rules for buying a dress, except of course making certain that you adore it, and that you'll wear it to pieces…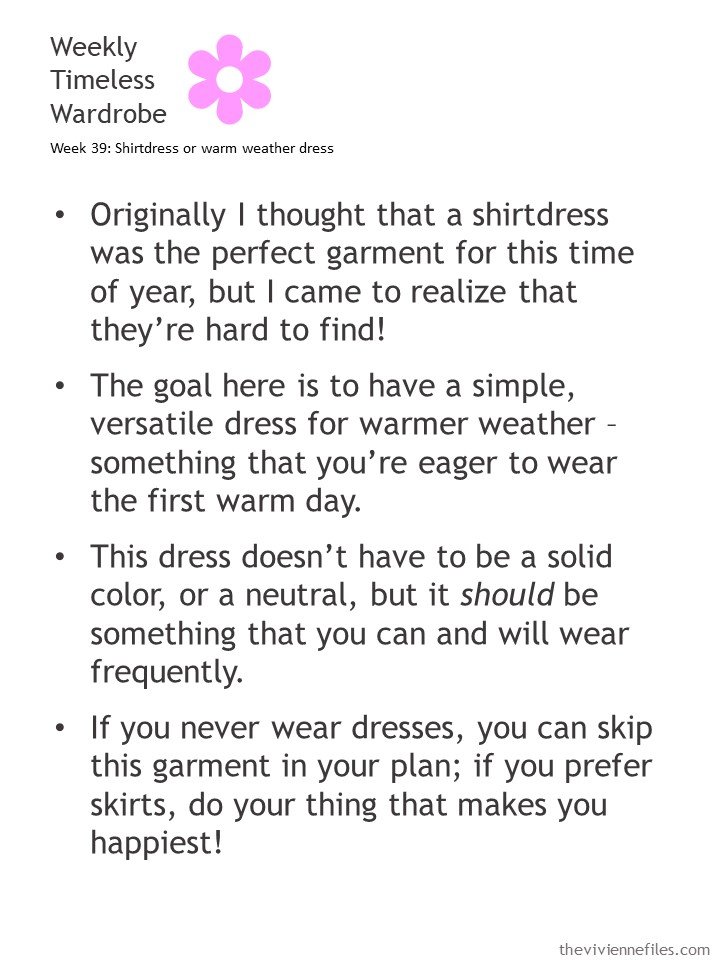 If you're following along with the Six Scarves wardrobes, I was easily able to find lovely dresses to go with each of the scarves:
I swear, when we're all out and about again, I'm going to be a LOT less of a sissy about wearing white clothes. You get a spot – life goes on! Perspective…
I LOVE this plaid – talk about cheerful! And I think it's just a wee bit cheeky to wear a green bracelet when all of the rest of your accessories are hot pink. I like cheekiness, in personal style matters!
This next dress it the complete opposite of the madras plaid dress – this is the garment embodiment of subtlety!
I can heartily recommend a denim shirtdress – it can be casual, or medium dressy (there is a limit to what you can do with denim!), and it can be worn open over pants and a top, or even over another dress, as a duster. Versatile is always good, when you're trying to minimize the total number of garments in your wardrobe!
Another denim dress – VERY different from the shirtdress! This dress would be perfect with virtually any cardigan on our planet, and with a staggering array of accessories. Versatile, again.
Of course, any dress is versatile if you just simply love it and wear it often… The following dress would be lovely with pumps and a simple navy evening bag.
I love this striped dress – it's classic, but bright and cheerful! Imagine it worn over a simple white tank and capris…
This wardrobe is finally 100% spring, and I love it! I decided to changed out the red tee shirt for a pink striped one (my goal was to find a tee shirt that matched/coordinated with the pink cardigan…).
The last of the spring garments! I'm always a little bit astonished to think about how very quickly 39 weeks have passed…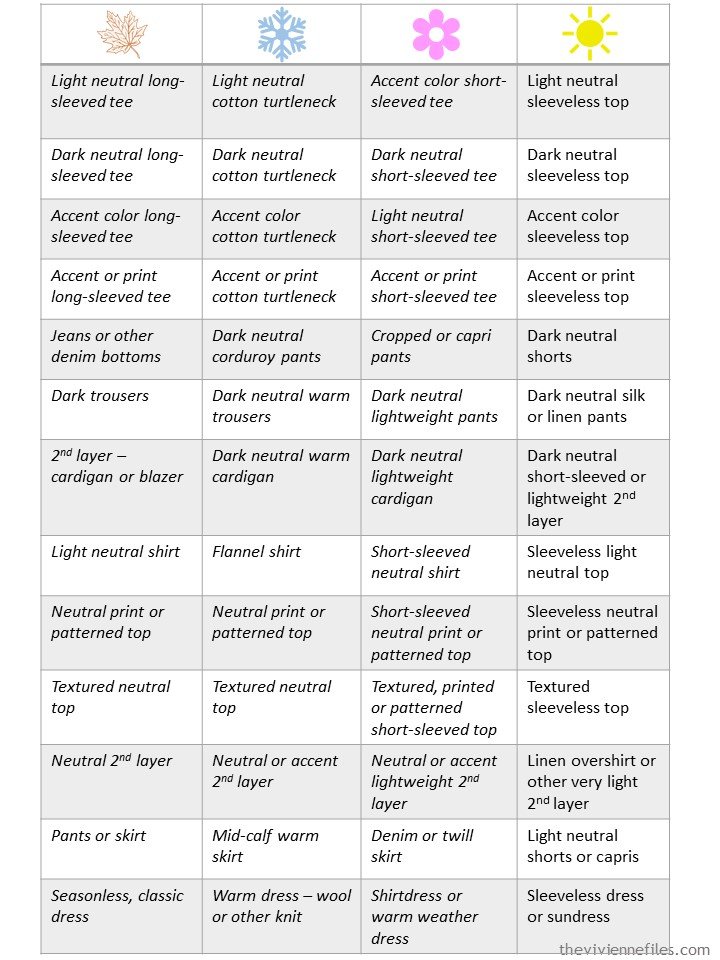 Just because many of us aren't going out RIGHT THIS MINUTE doesn't mean that we shouldn't be planning for warmer weather, and better times, right?
love,
Janice
p.s. 3 years ago, our heroine the landscape architect with the Van Gogh-based wardrobe was our dream of the day….