March 30, 2020
Well this is embarrassing… The post that was supposed to be here today – the Weekly Timeless Wardrobe post – was erroneously posted on SATURDAY. I've well and truly lost track of what day it is! If you're looking for it, just scroll down past this new post and it's right there… sigh…
The People Who Own Their August Rental…
Just sent them an email and asked if they wanted the house for the entire summer – same price as they usually pay JUST for the month of August!
Well… they had to consider if they could telecommute from there – YES.
Will they be able to get groceries and other necessities – YES.
Will they have a beach, and the chance for some fresh air – YES!!!!!
So they're packing in a heartbeat, and headed out the door. This is our heroine's wardrobe palette:
Their city isn't completely shut down yet but they can read the tea leaves – and they are willing to self-quarantine for 2 weeks at the beach house, if that's what it takes to be able to spend the summer there…
She packed other, less interesting things too – but the core of her wardrobe for the duration of their exile is going to be all about sea and sky and shades of blue:
Even before they started packing, she had realized that a small wardrobe is more than adequate if your social life is limited and you're spending most of your time with your immediate family!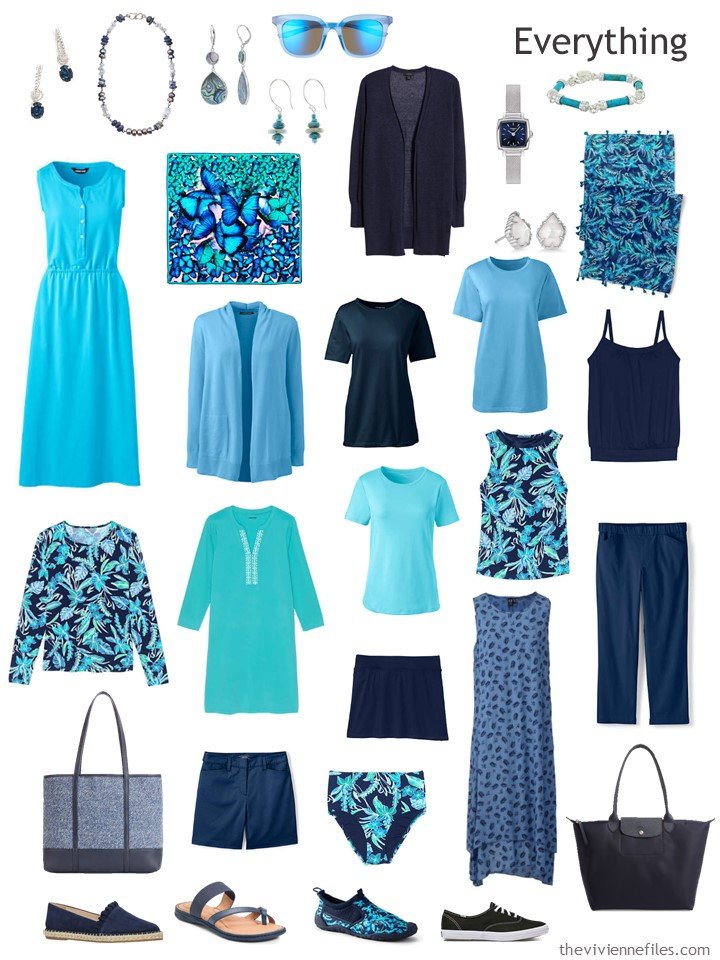 So now, she's just patiently counting the days 'til she can be outside, walking on the shore, every day. Her wardrobe is more than adequate for whatever she will want to do!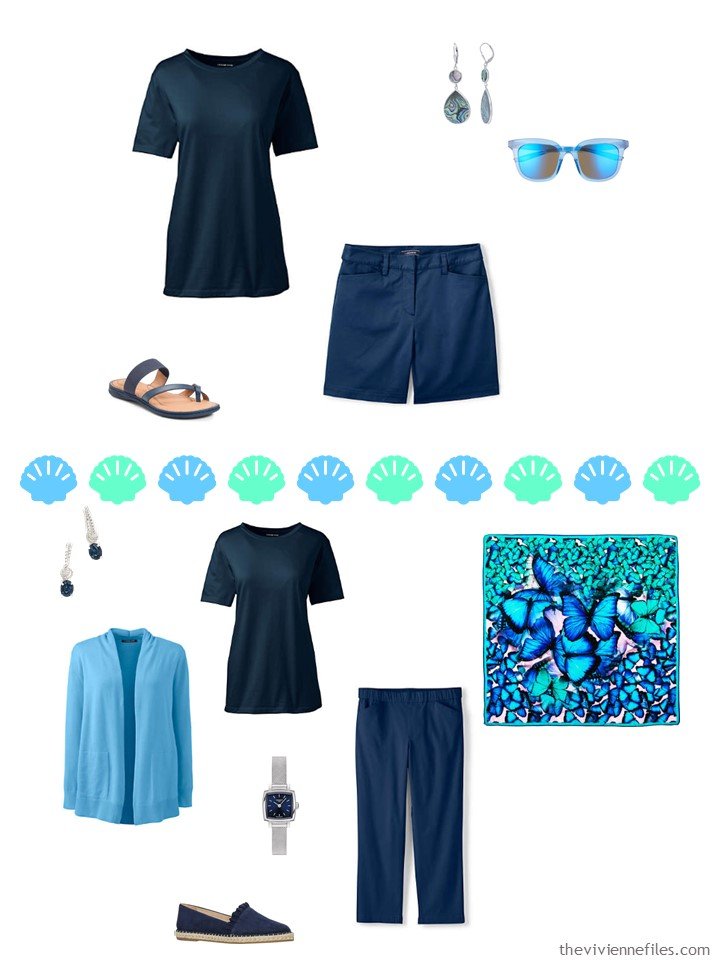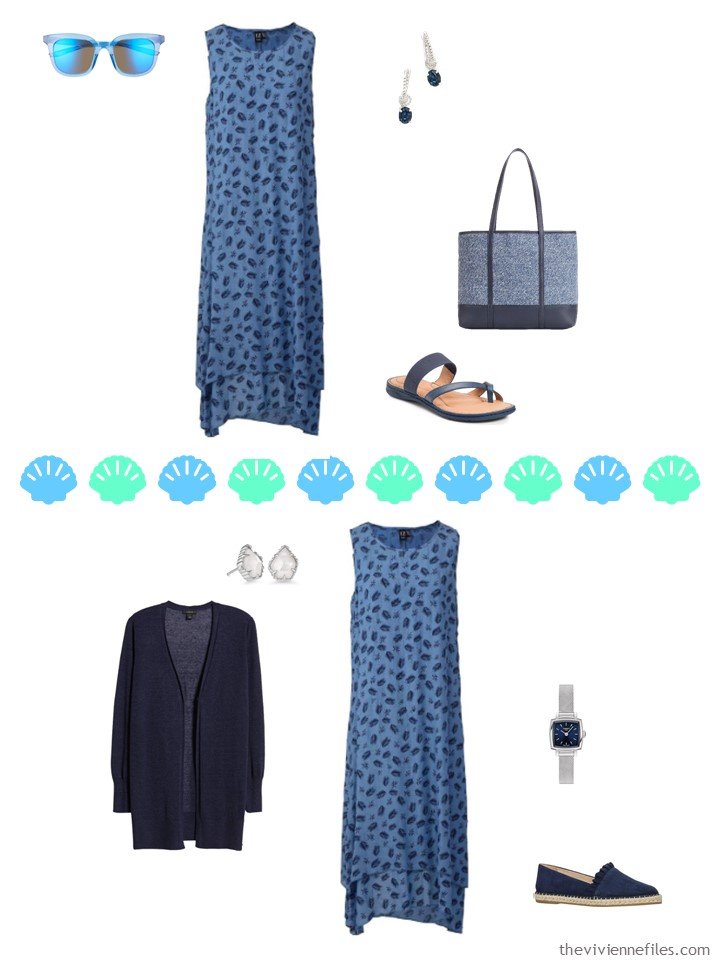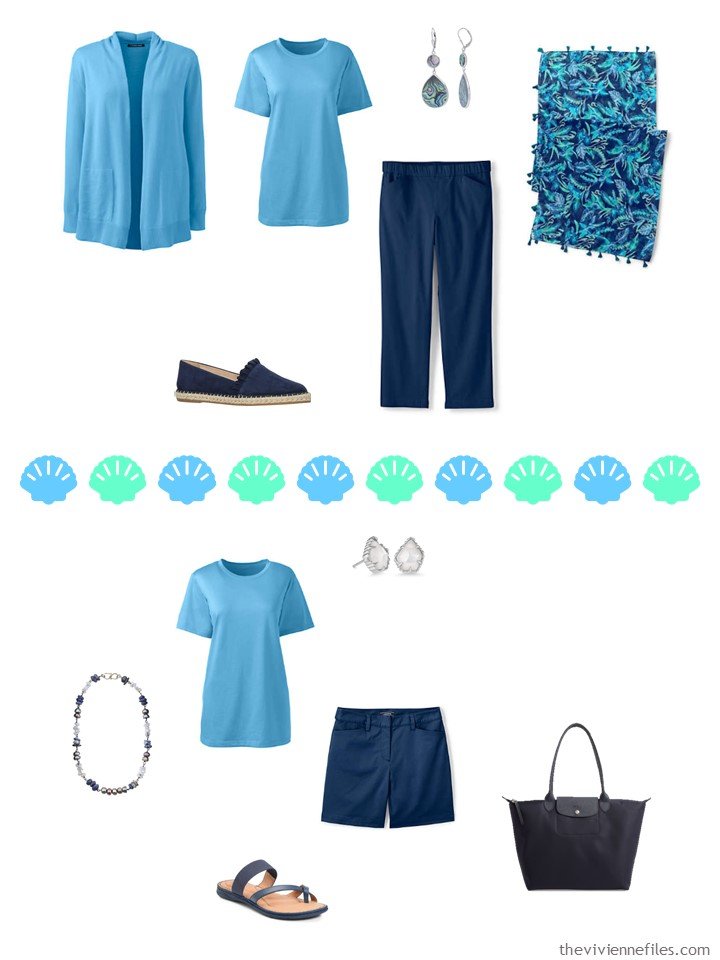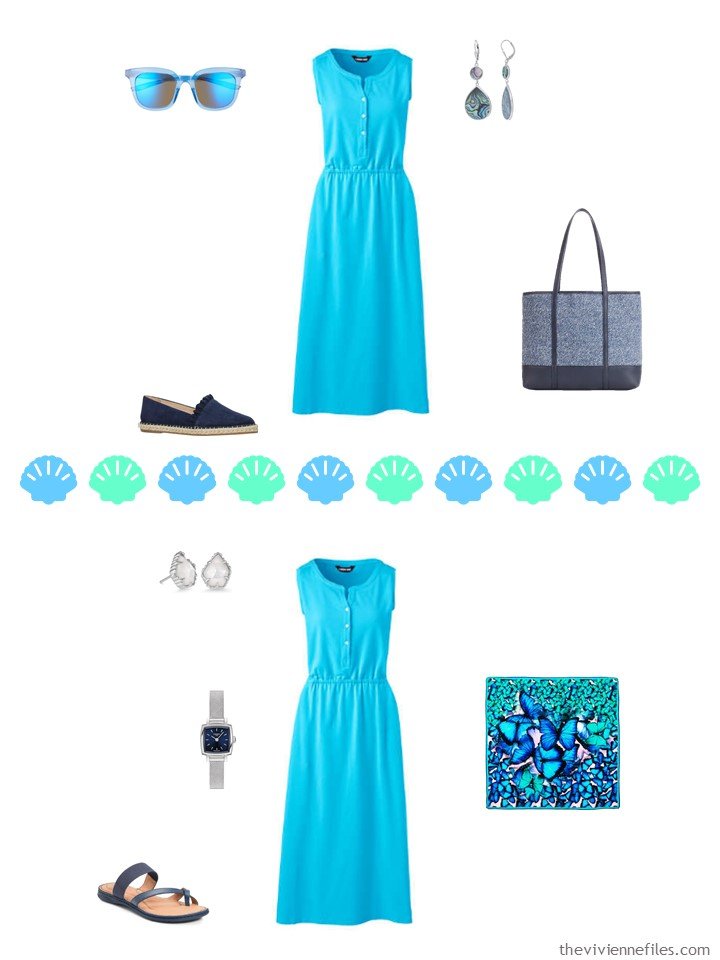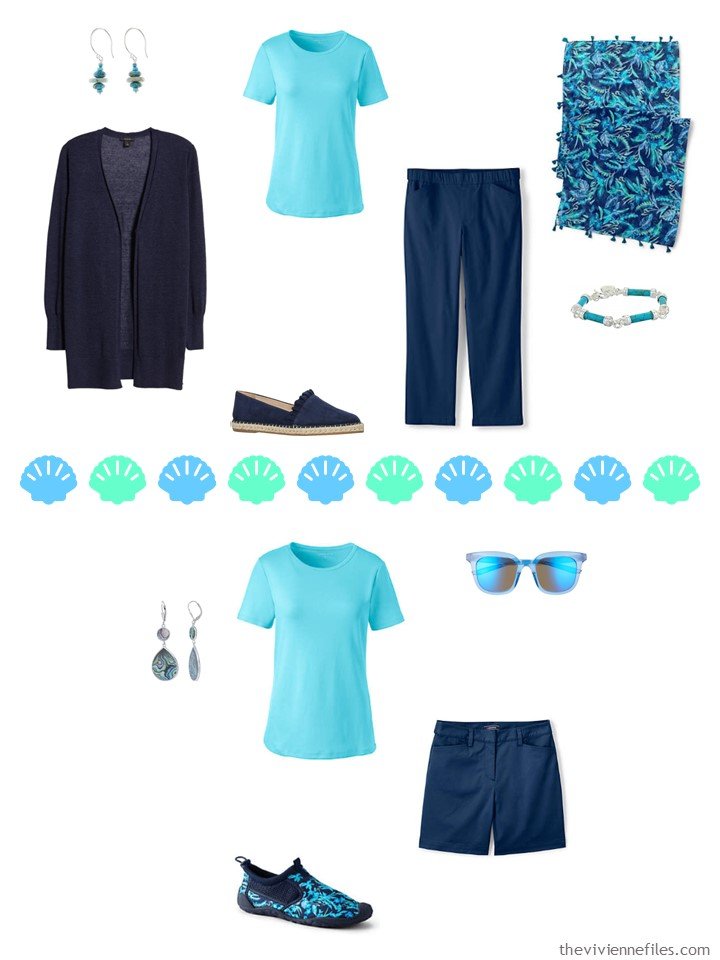 For those of you currently house-bound, would you consider moving someplace where you could go outdoors, if there was a way that you could get there and be there safely? I don't know what we would do…
But maybe hiking in Ireland? Of course, they're locked down too! Dreaming will have to get us through…
love,
Janice
p.s. Five years ago, we looked at a wardrobe that was designed to go from cooler to warmer conditions – and it's in these same colors! It would be a great addition to what our heroine packed today…