March 26, 2020
This is a LOT like yesterday's post, I admit. Not because I'm inherently lazy (although I could be, given the right circumstances…) but more because someone asked yesterday about wearing accents of teal, aqua and soft blue with navy. I HAD to show how well many of these garments work just as well with a slightly different neutral.
(yes, grey would be lovely…)
This is very much the same color palette as yesterday, except the shift away from black…
After a LONG summer…
They're free to travel again! She's been planning for months for this trip…
What kept her sane through the summer was the ability to go outdoors and watch the birds. It had never been a hobby before; they had had a bird feeder for a long time, but she never really watched it before…
She grew to recognize lots of different birds – both the various breeds, but also the individuals! They have quite a bit of personality, these birds…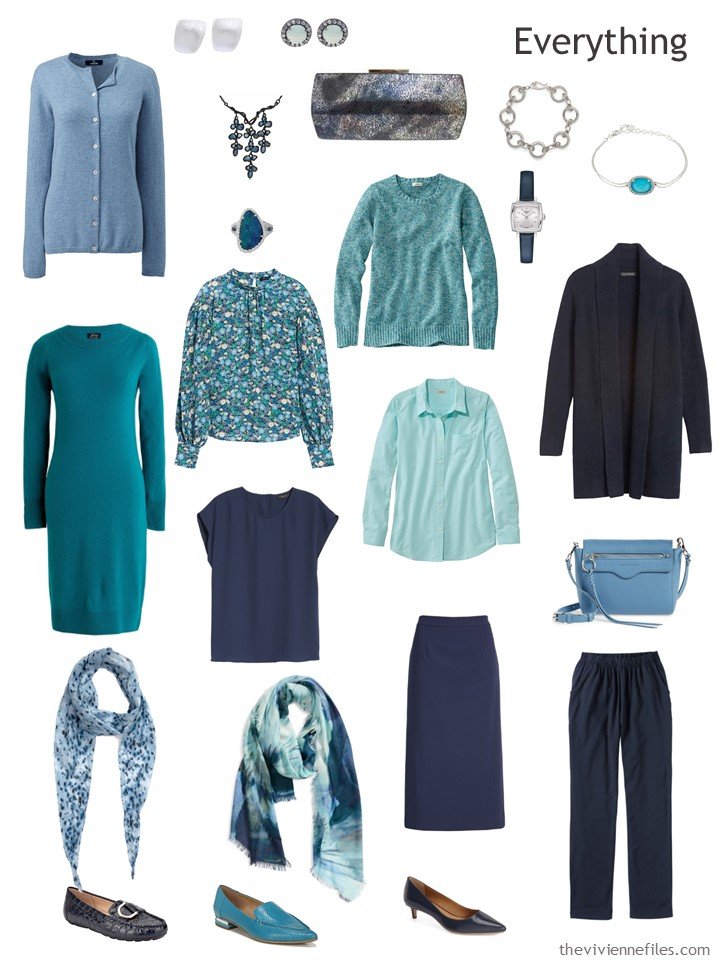 So when she realized that they could start planning a vacation, she thought that using a feather-print scarf as her inspiration was only fair, and fitting!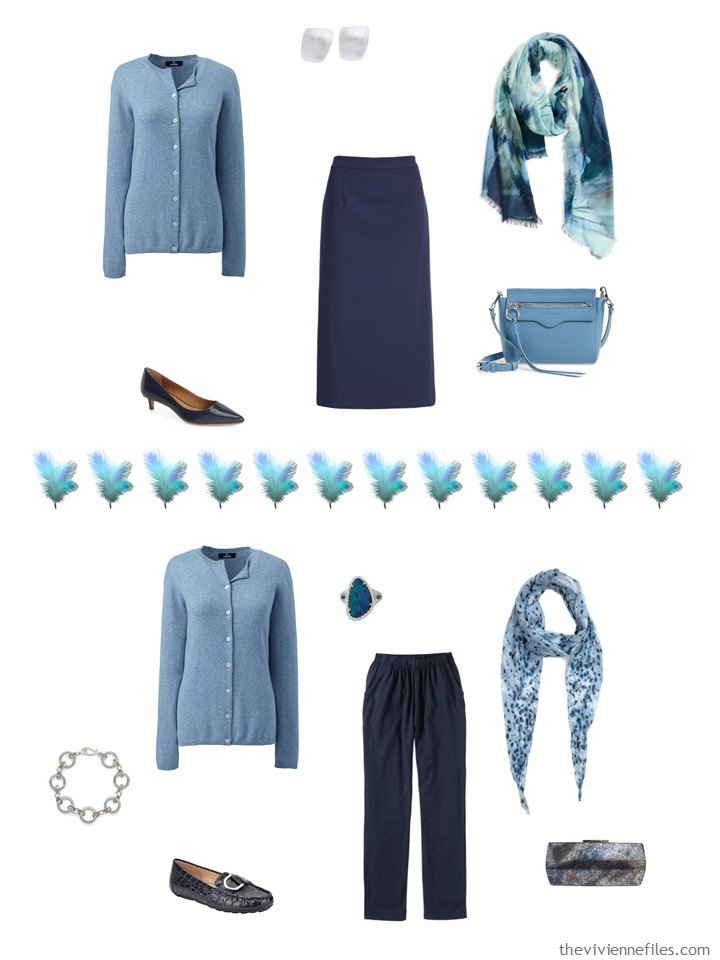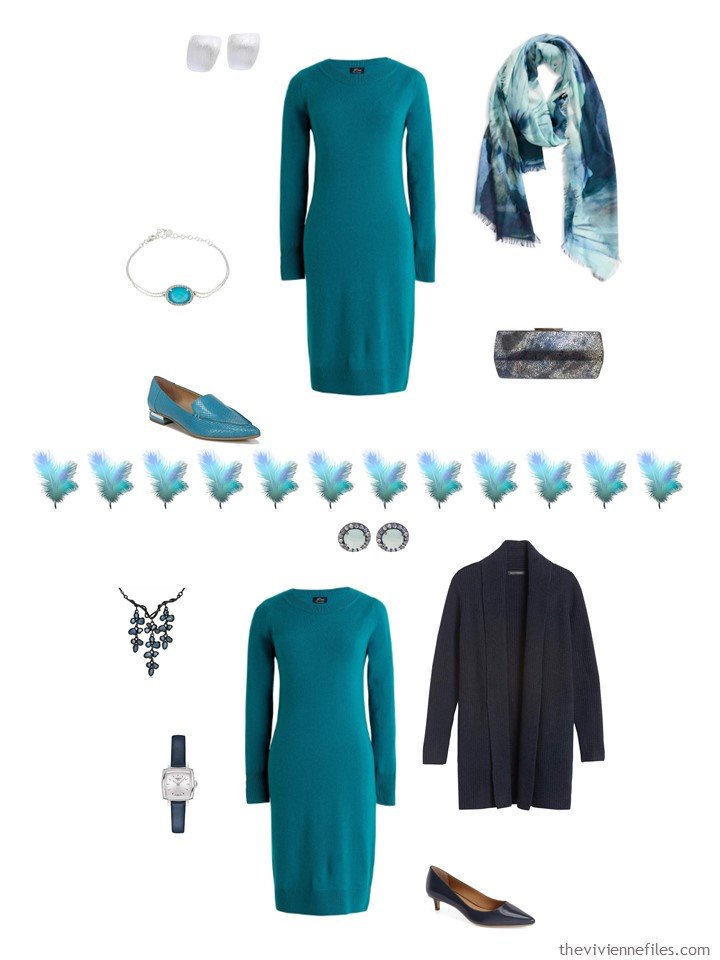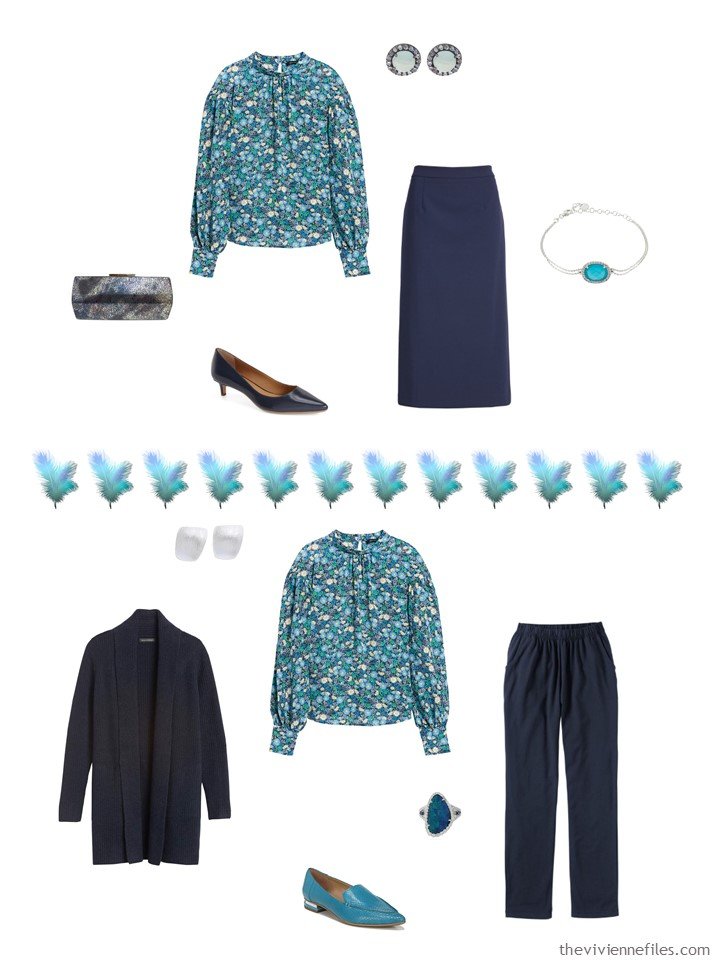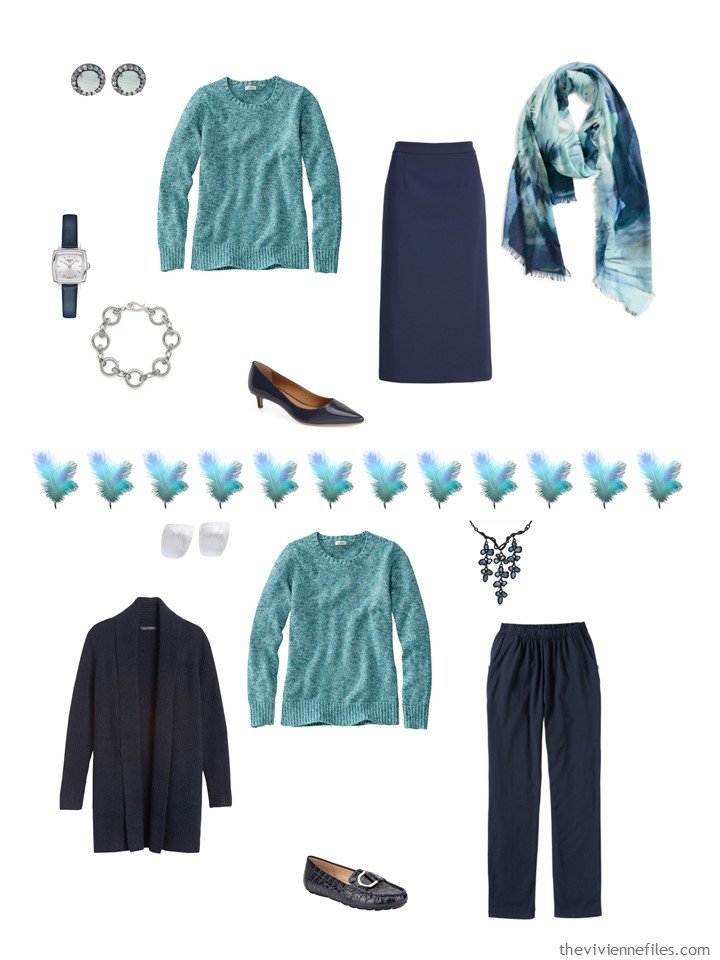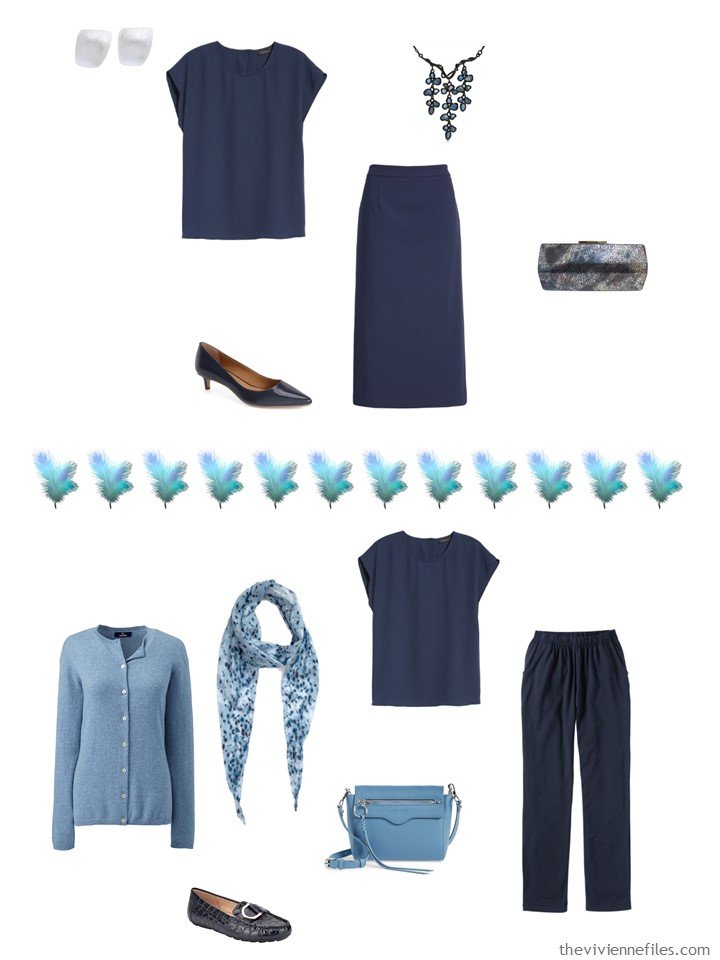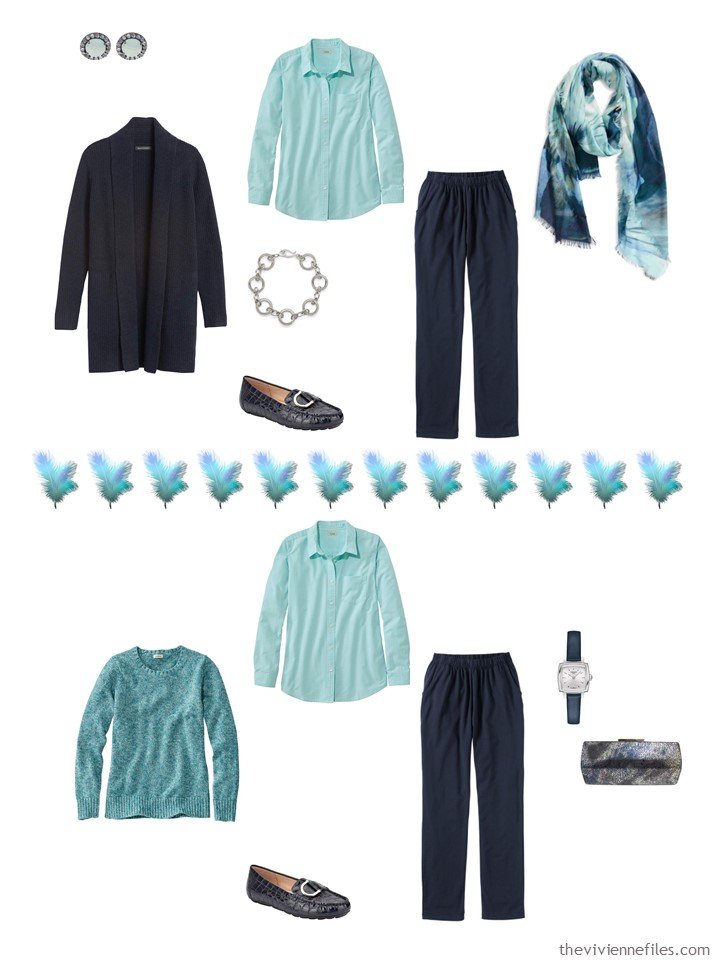 From where I'm sitting right now, it's difficult to watch birds. But every now and then, a group of Canada Geese will fly past (perfectly synchronized, as they tend to be…) and my heart will fly out the 6th floor window and soar off with them…
love,
Janice
p.s. Back in November of 2015, I did 2 posts using a Monet painting. This, the 2nd post, is all about how our heroine gradually shifts her travel wardrobe into something more appropriate for taking over her employer!