March 6, 2020
These are the last of those crazy accent colors from Pantone New York Fashion Week 2020/21, along with some restful, timeless warm neutrals…
It's the Only Color Palette She's Ever Known…
She has hair the color of the last hot coals in the fireplace… Freckles of a warm caramel brown that look good enough to eat… And dark brown eyes…
Nobody else in her family had coloring ANYTHING like hers, when she was a child. So her mother very wisely just dressed her in the ivory of her skin, the rosy tan of her freckles, the subdued fire of her hair and the grounding darkness of her eyes…
As she grew older, it never occurred to her that there were other colors she might want to wear; she was busy playing, or studying, or living her life as a clearly-defined bundle of warmth!
So when she was packing for her next adventure, it only took her a few moments to assemble a practical but very lovely travel capsule wardrobe: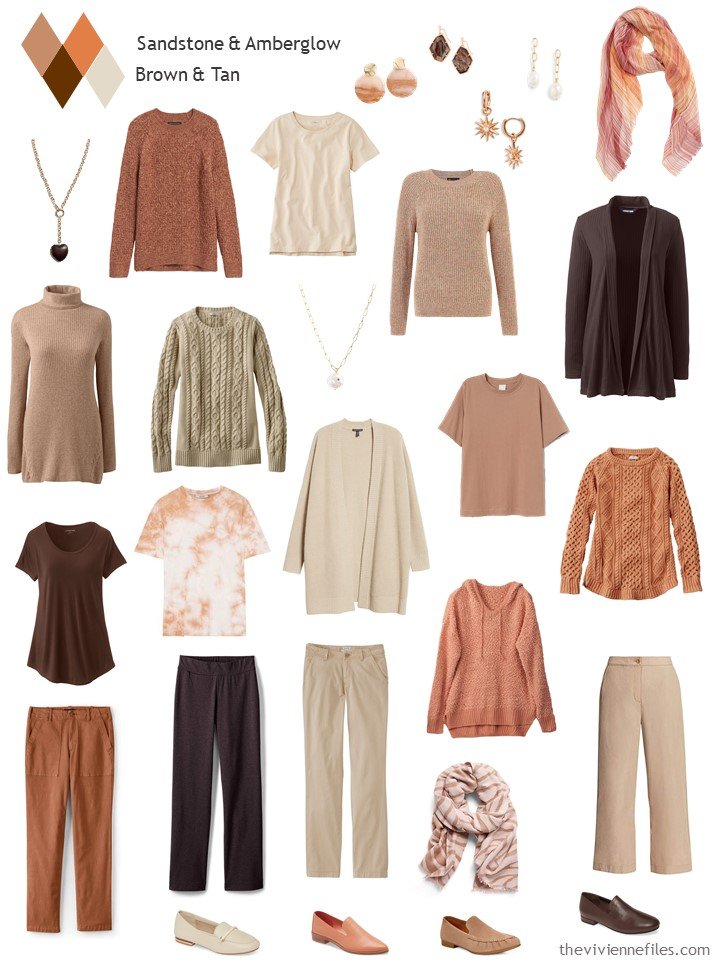 Although she knew in her heart that she would have LOTS of different possible combinations from this wardrobe, she thought that just for fun, she would daydream about a few outfits… and a few days of leisure!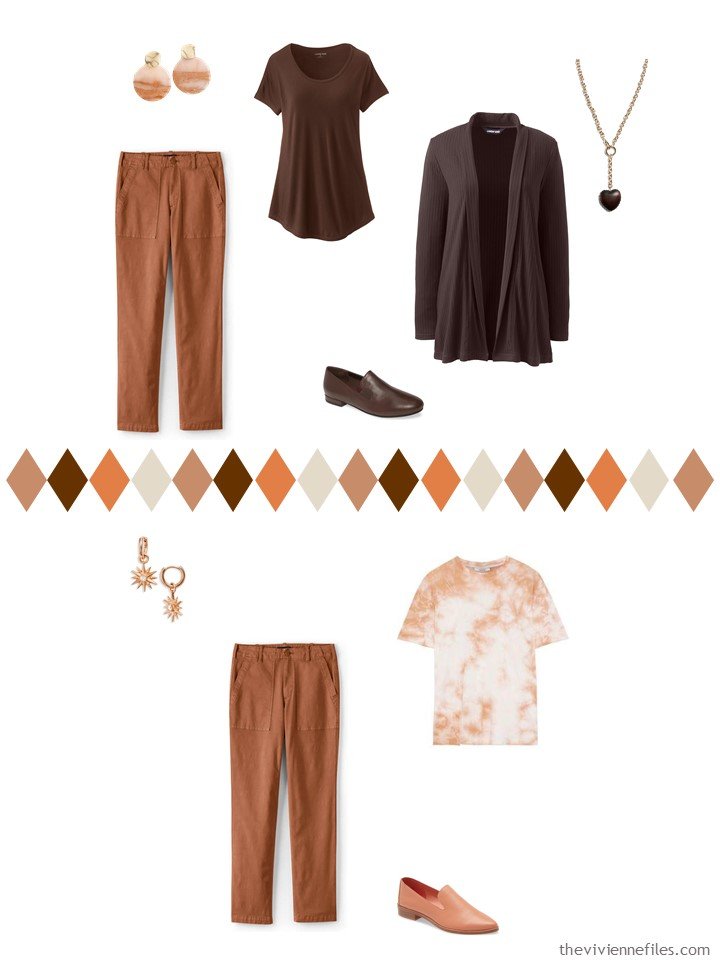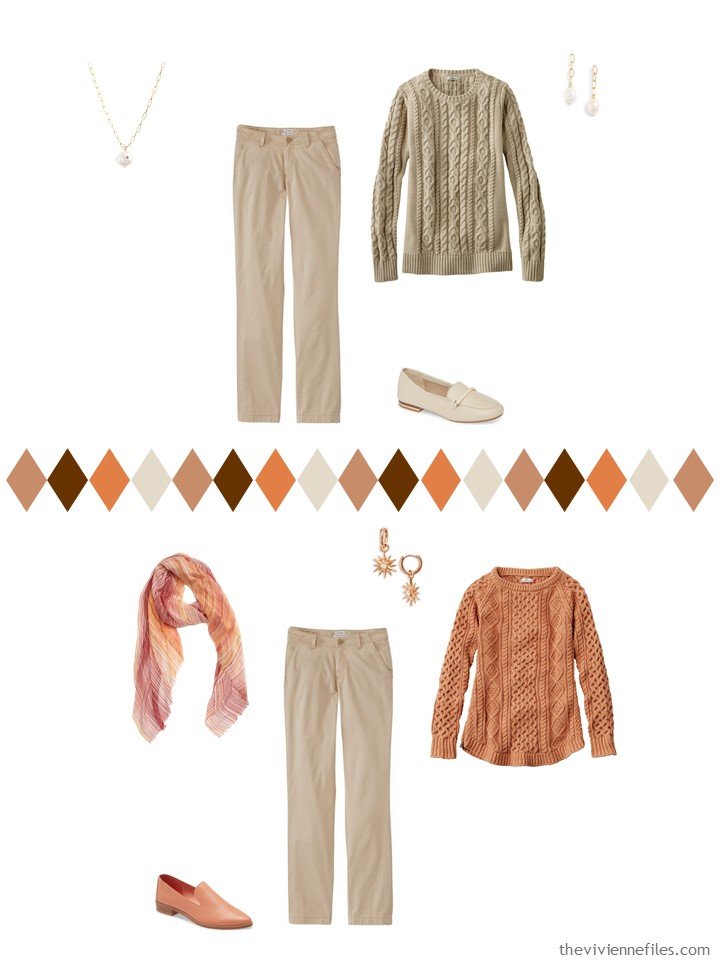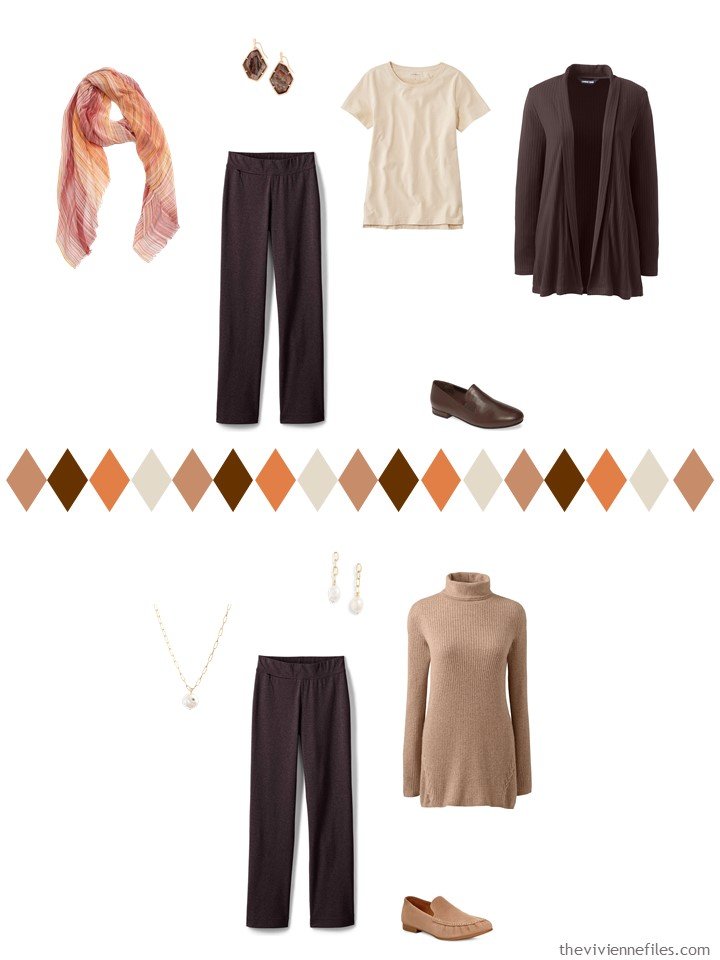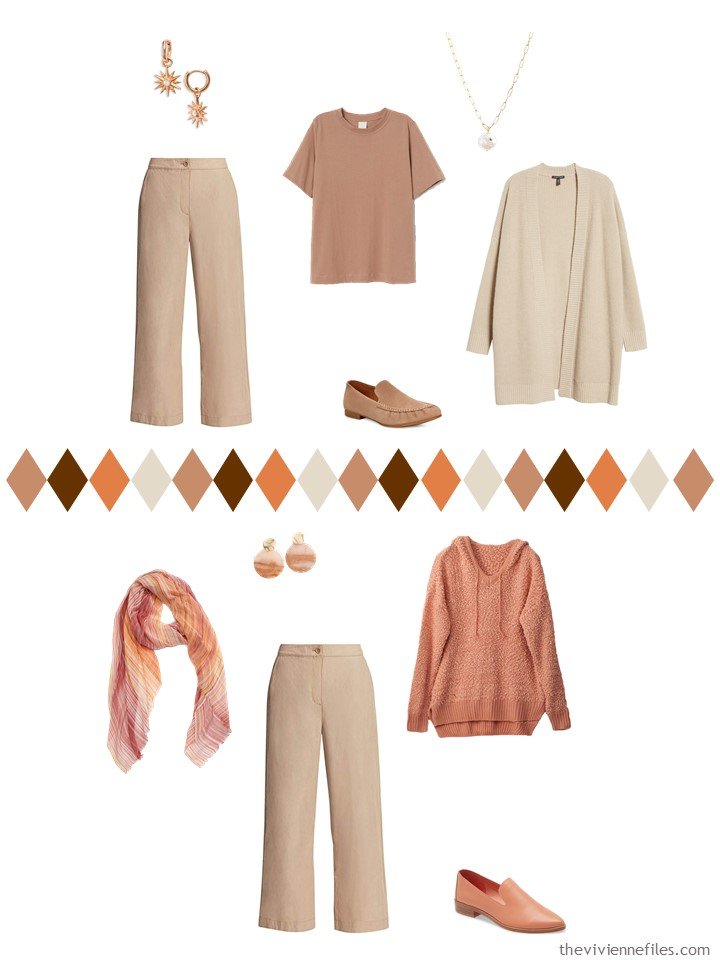 Have you ever known someone who could dress entirely in their "own" coloring? I would be brown on brown, with some ivory thrown in – not much for accent colors! But I suspect that if many of us studied our irises in close detail, we might come up with some interesting color combinations…
love,
Janice
p.s. 2 years ago, I was thinking about accent colors – adding bright blue to a simple grey and white warm-weather wardrobe!