March 9, 2020
It's starting to feel (some days!) as if spring is on the way; I'm trying to have my wardrobe primed to go from the first hint of warmth…
A sweater with a bit of sparkle might be a fun little wardrobe update, eh?
As with last week, the only real goal here is to provide an additional "top" that gives you some variety. It's much harder to really find something with texture in warmer weather, but there are always interesting options like stripes, prints or maybe a touch of shine…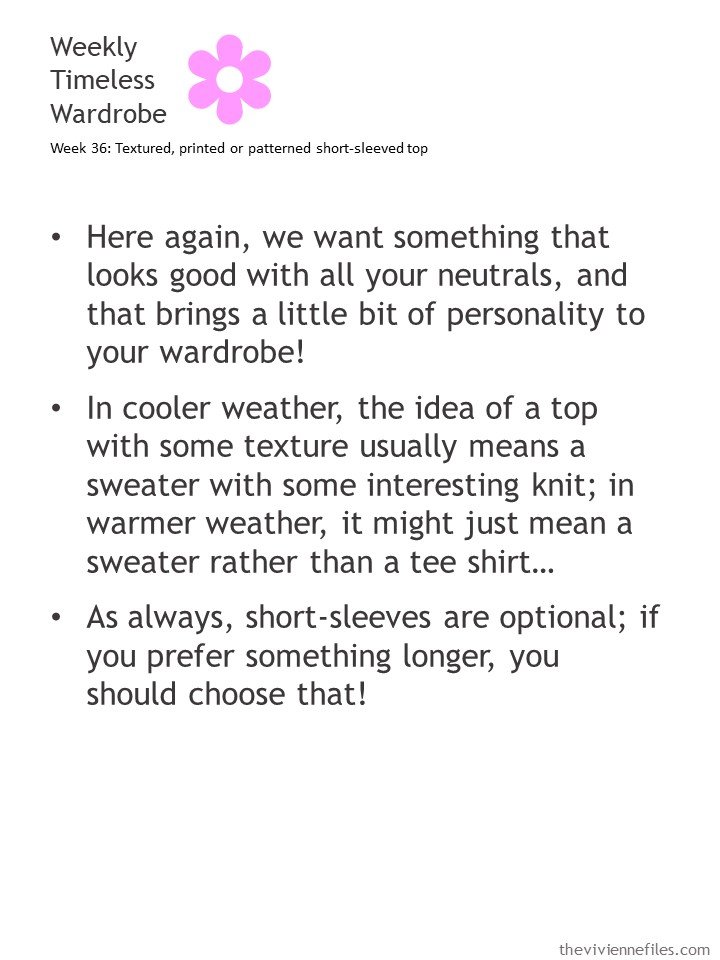 Even if it starts to become too warm to wear your silk scarf, you can always continue to build your wardrobe around the colors! (and don't discount the idea of tying your scarf to your handbag…)
Yes, the mint green sweater is NOT short-sleeved, but I really wanted to be sure that you all saw it before it sells out – it's currently on sale, and it's WASHABLE wool. For me, that would mean cold water on the delicate cycle, the same way I wash cashmere…
Ah, black and white can truly be accented with just about any color; imagine a spring and summer during which you really committed to wearing bright pink!
Straw bags start to appear this time of year; if you have a particular vision of what you would like in a summer handbag, NOW is the time to look! As with so many things, if you wait until something is actually in season to buy it, you could come up empty handed (but find a great winter coat in July!).
Every time I go to Paris, I see women wearing long-sleeved shirts (just a standard button-front cotton shirt) with a short-sleeved sweater OVER IT, kind of like a vest, only with sleeves?
I need to try this; it always looks really cool on other women…
And yes, sparkly Keds are great; I have a pair that are the perfect touch on days when I'm dressed in a really subdued outfit and feel like a bit of… well… sparkle!
How fun to find a bag with trim in your favorite neutral color?
Spring is always the best season for those who wear and love navy! And if you're smart, you can find things that can be worn all year; this striped sweater would be perfect in the dead of winter under a navy cardigan…
Okay, this is NOT short-sleeved. But someone somewhere in a really warm climate needs a sleeveless top, and lots of us can enjoy the idea of a bit of lace trim….
This 13-piece wardrobe moves ever so gradually into spring…
Here's our master list: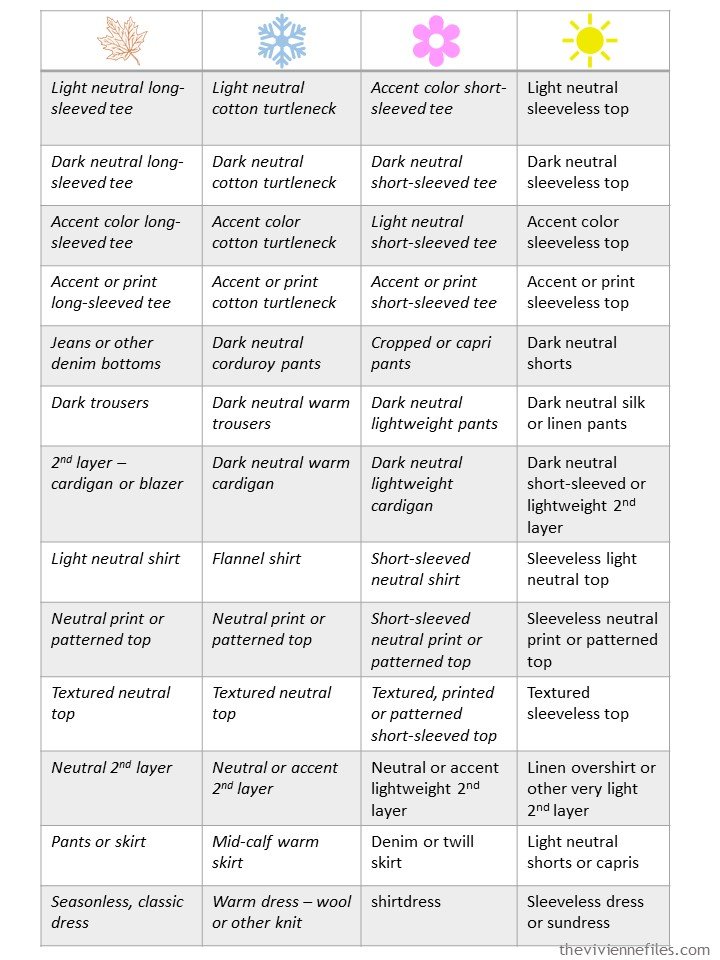 Have any of you found anything new for warmer weather yet? I've got a new summer dress from Eileen Fisher, from a few seasons ago, that I found at her "Company Store" in the Chicago suburbs…
And I was REALLY practical, and replaced 2 tank tops and 2 pairs of cropped pants!
Bring on the SPRING!!!
love,
Janice
p.s. EIGHT YEARS AGO (oh my…) I posted about what I was packing for Paris back then. I'm still packing the same argyle cardigan…