This is pretty close to what I pack when I go to Paris (or most other major cities that I visit). I always take a pair of jeans, because we try to go to a rugby match when we're there! My suitcase would probably have even more jewelry in it, and quite a few scarves; I find that I don't mind wearing monochromatic outfits day after day if I have my favorite accessories with me.
If I had to augment this assortment for a slightly longer trip, I would add a grey cotton twinset, and another pair of capris – maybe in a black and grey paisley print.
If you ever see someone in an airport dressed like this, come up and say hello – it will almost certainly be me!
A Simple Black and Grey Travel Outfit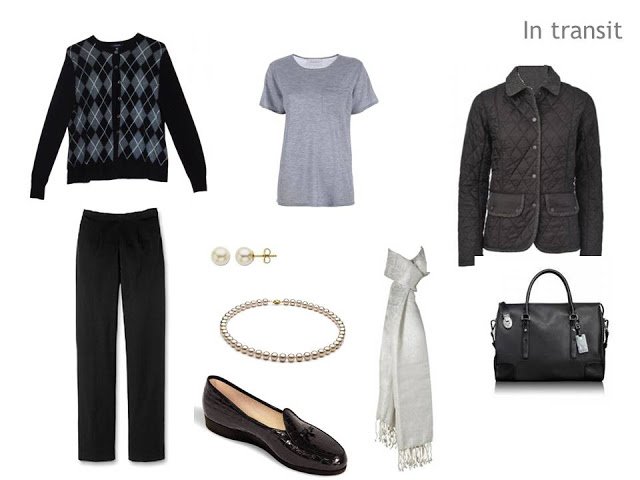 Argyle cardigan – Lands' End, tee shirt – J. Crew, pants – Eddie Bauer, earrings – Majorica, loafers – Stuart Weitzman, scarf – Diwali, jacket – Barbour, tote – Tumi
Travel Capsule Wardrobe in Black, White and Grey, for a week in Paris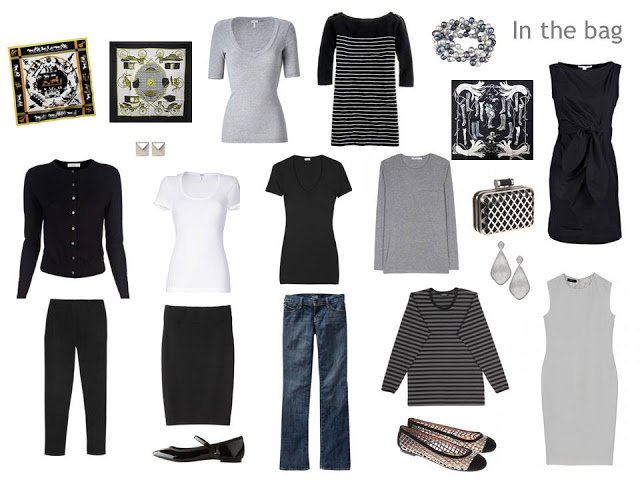 Square scarves – Hermès, black cardigan – Paul Smith, stud earrings – Emilie Morris, grey, black and white short sleeved tees – Splendid, black and white striped tee – J. Crew, pearl bracelet – John Lewis, grey long sleeved tee – Alexander Wang, black dress – Diane von Furstenberg, black capris – Donna Karan, black skirt – Alexander Wang, clutch – Magid 6696, silver drop earrings – Lewis Henry Nicholas, Mary Jane flats – Repetto, jeans – Old Navy, back and grey tee – Marimekko, ballet flats – Marc Jacobs, grey dress – Calvin Klein
A Dozen Outfits from the Travel Capsule Wardrobe in Black, White and Grey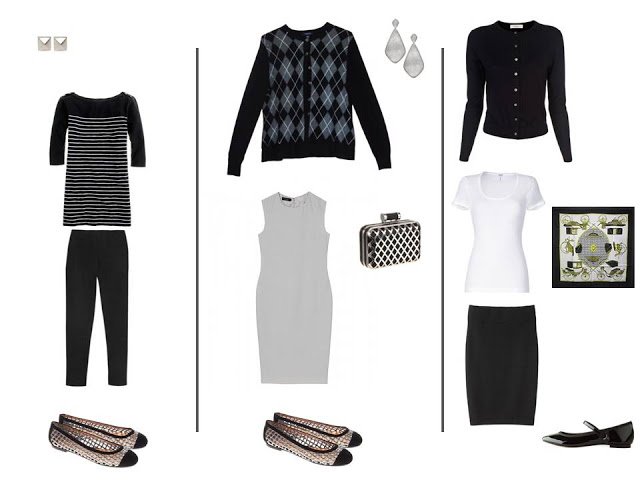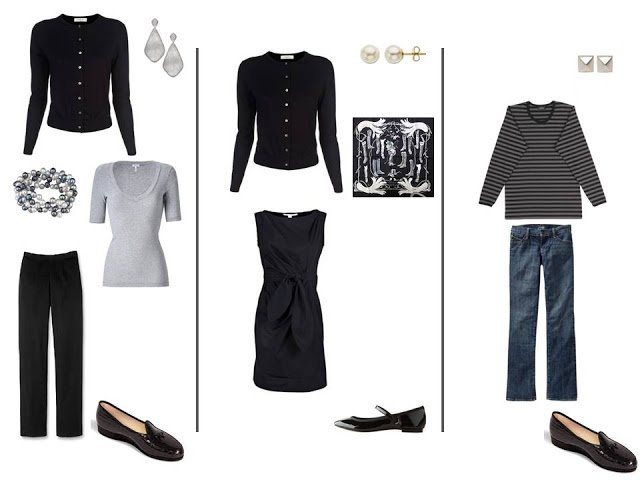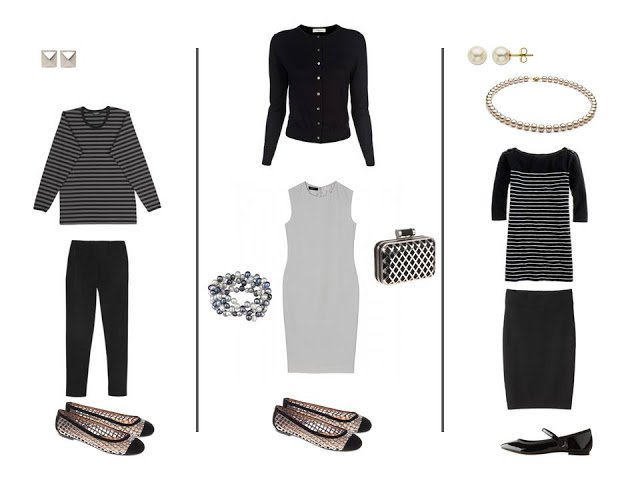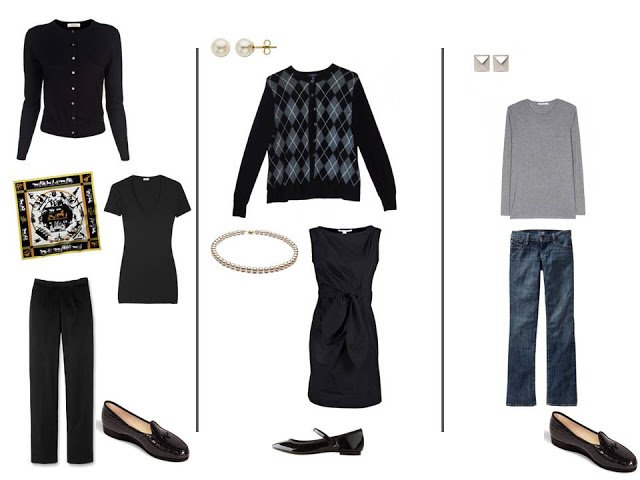 love,
Janice