September 11, 2019
Back at the beginning of the summer, our heroine managed to finish the report to which she had dedicated 3 months of her life. Far from being chastised for her work's inadequacies, she was warmly praised, and given 2 weeks of vacation and a well-deserved bonus…
She loves this painting, and tries to use it as her guide and inspiration for her wardrobe: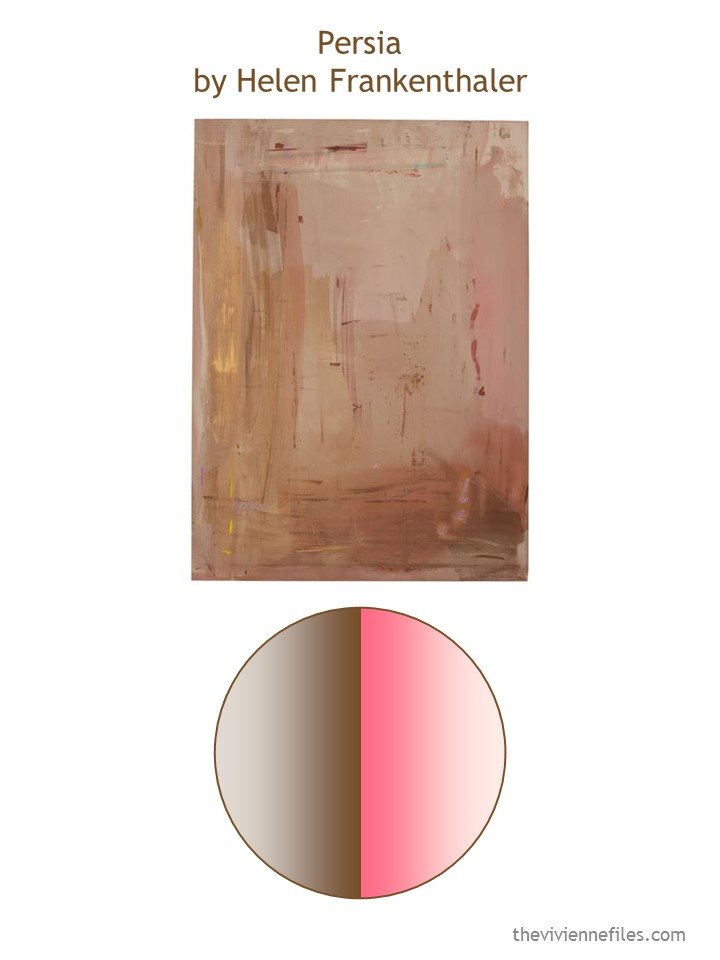 The Luncheon Speaker
Now, her proposals have gone corporate-wide! And she's heading to the launch luncheon at the home office to speak about her work…
The overall dress code of her company is VERY casual, but she's been advised by some of her supervisors that the home office can be dressier. Not that anybody can be specific about what that means… sigh…
So she's giving herself a few options, even though she won't be there for long!
She can wear her sweater and skirt together, or her luscious pink dress, or her brown sweater OVER her pink dress… or she could even wear her corduroy pants another day…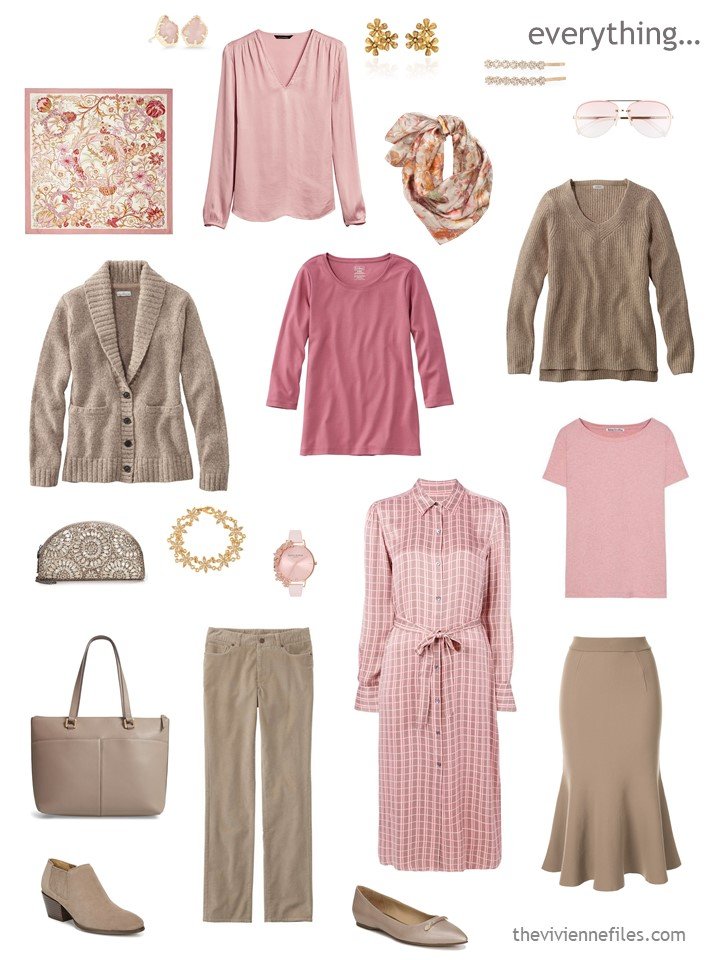 She will drop by the office the afternoon before the luncheon; she might be able to figure things out from that visit. Or she might just wear her favorite dress, and be the most dressed-up person in the room! What's the worst thing that could happen?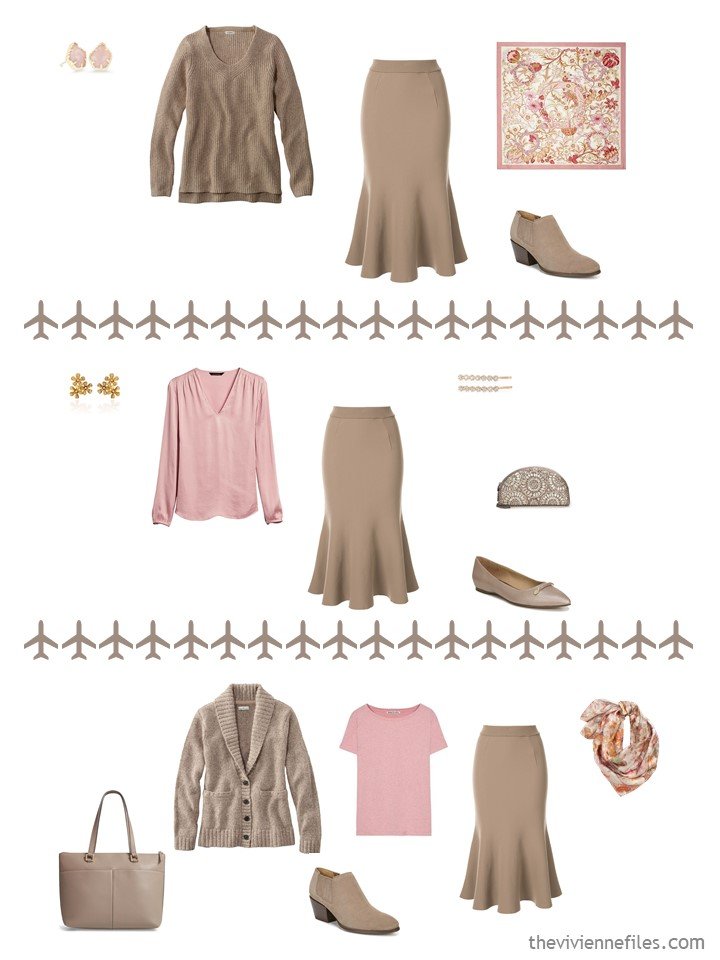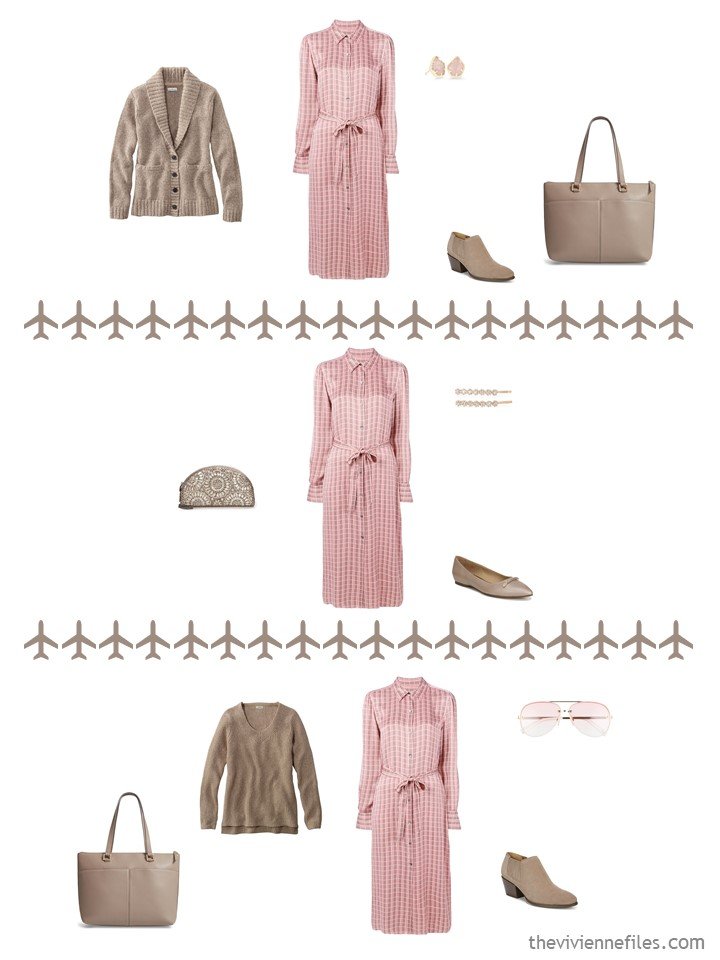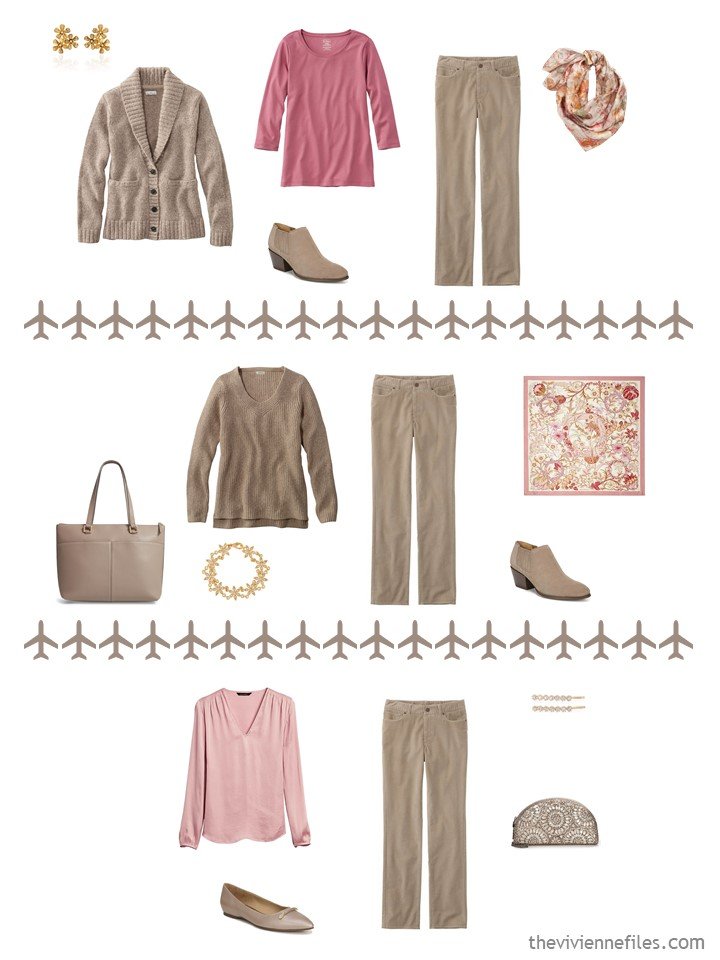 Would you rather be over-dressed or under-dressed? Is it different for social activities with friends than it would be for work? I would always opt for over-dressed, but that's just me….
love,
Janice
p.s. 2 years ago I was using Mondrian to inspire a travel capsule wardrobe of VERY unusual colors….