September 9, 2019
Another Monday, and time to add something more interesting and exciting to your Weekly Timeless Wardrobe! Our heroine is adding a 2nd layer to her wardrobe… it could be printed or patterned, so long as it works beautifully with her core neutral garments.
For example, if you're working with a grey palette, with ivory as your light accent color, the above cardigan would be quite useful for you…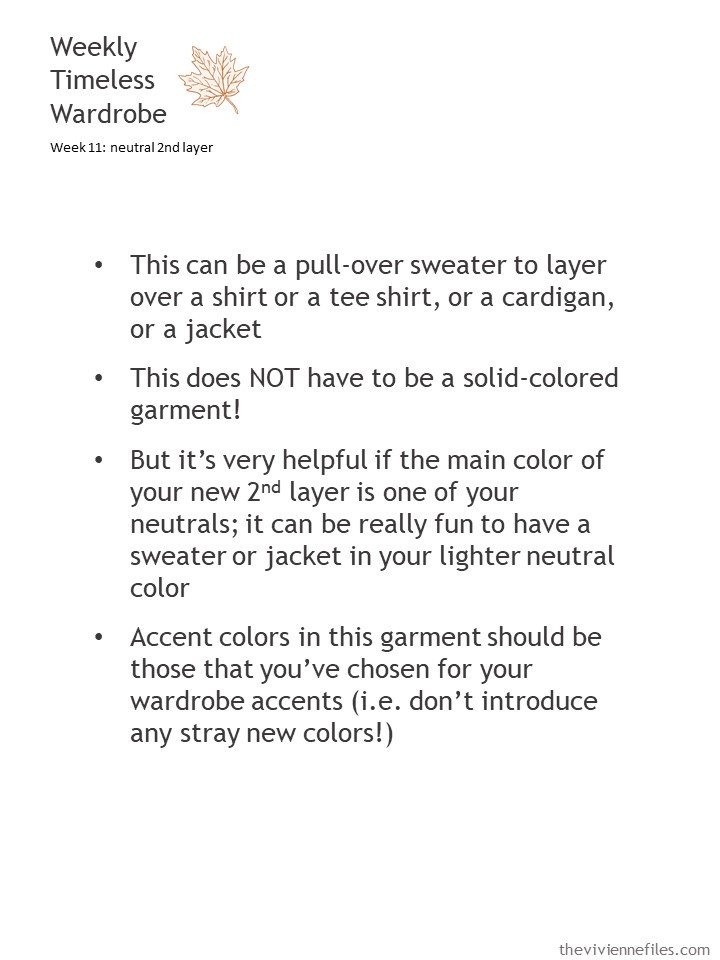 Your choice of 2nd layer can be as bold or as subtle as you like…
A cardigan like this is richly subtle:
If you already have a dark neutral 2nd layer, looking at your lighter neutral is worth considering!
Black and ivory always looks good…
This sweater would be great with so many shades of grey…
If you love burgundy as an accent color, this sweater is calling your name…
After 3 or 4 years, my favorite cardigan is grey with black stars… I've already got plans to put star-shaped patches on the elbows if they wear any more thin! What about you?
love,
Janice
p.s. 3 years ago our heroine was using a Diego Rivera painting to inspire her wardrobe