July 5, 2019
I love this artist… And this painting is a perfect ensemble of neutral colors!
We're Going WHERE?
To her sweetheart's college Chess Club reunion, that's where!
She decides to pack on an outfit-by-outfit basis; she knows that the weather is going to be hot, so she's focusing on linen, and shorts, and a couple of tops that will cover her up if she wants to walk along the shore…
Since this reunion is going to be near the beach, she's bringing "water shoes"…
Even though she's not going to lie out on the beach, she knows that a couple of pairs of shorts will be handy!
Once she got everything arranged and ready to pack, she gave it a last look: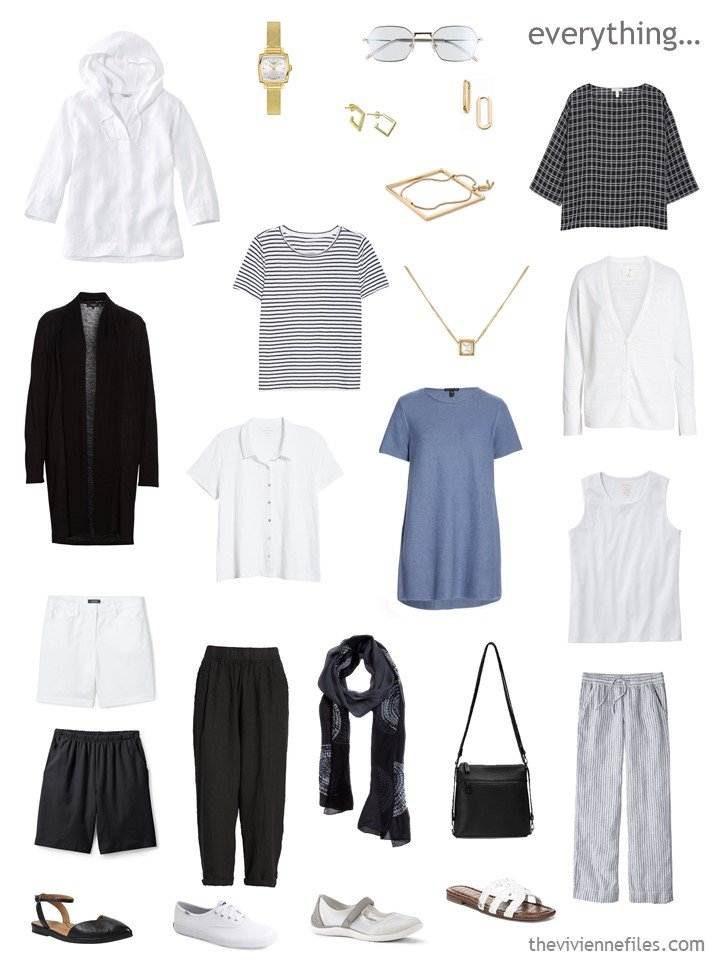 She plans out enough outfits, in her mind, to get her through the long weekend with some options: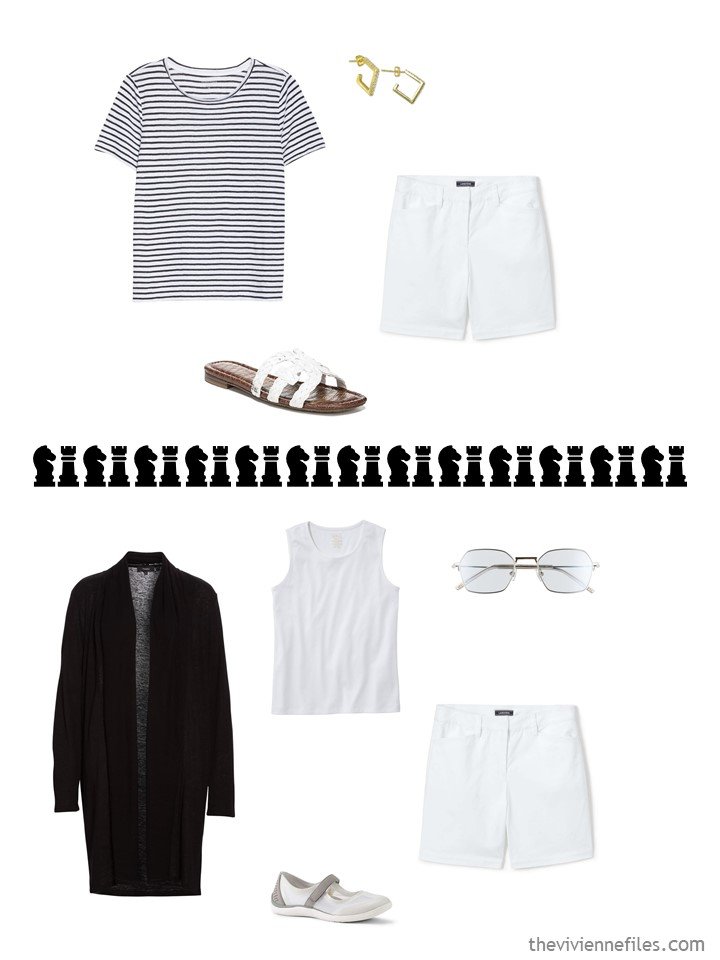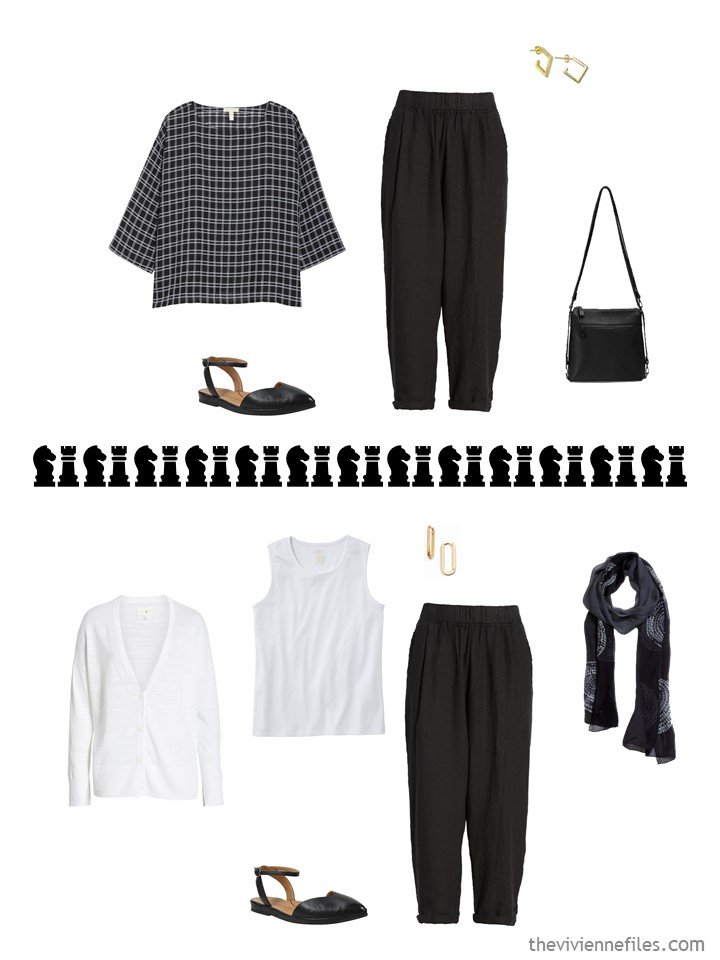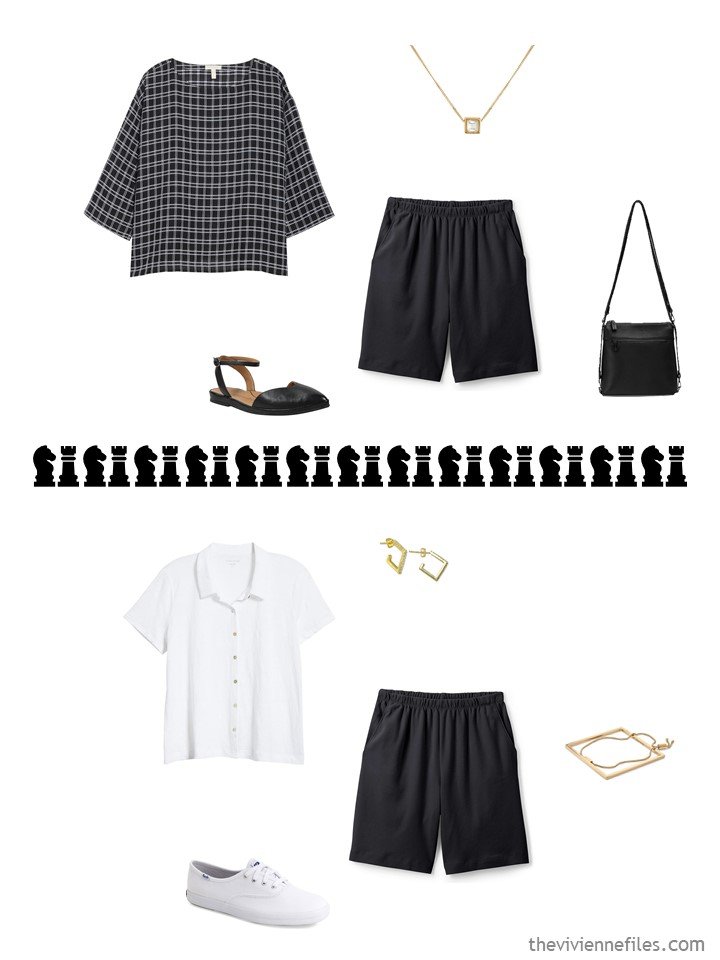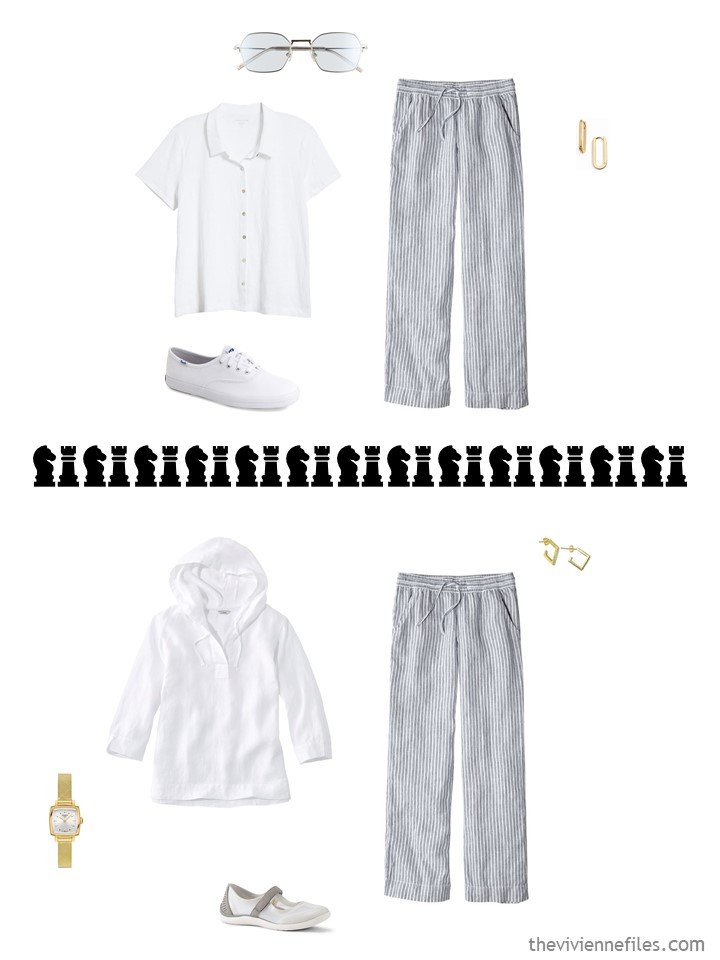 You don't have to be a chess player to be able to plan quite a few steps ahead…
love,
Janice
p.s. 4 years ago I was planning for getting snowed in at the office… the weather must have been hot if I was fantasizing about snow!