July 6, 2015
Sometimes you feel like you work and work and don't really make any progress, or go anywhere… Seeing Sisyphus reminds me of business travel that's not really travel!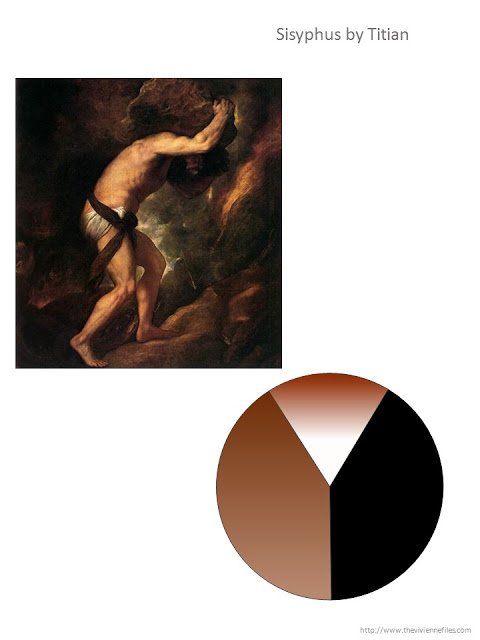 Your client is Milan is… amused… that there's a blizzard bearing down on Chicago. But not amused enough that they will let you off the hook for having the samples in the hands of the courier by Friday afternoon!
This isn't work that can be phoned in – you have to cut fabric, assemble muslins, put together swatch cards and sample cards of the trimmings – your team has to be IN the office for the duration. What do you do?
You get everybody into a conference room. Even though you all know full well that the blizzard might not materialize, you all decide (under your gentle direction of the conversation) that you're moving into the office for the next 3 days! Send your staff home, with instructions to be back in the office by 5 p.m. with whatever is necessary to sleep over…
Before you leave, you call Catering. You're going to need a pallet of dry cereal, gallons of milk, a few gross of frozen entrees and pizzas, enough packaged snacks to put all of Montana into a coma, and soft drinks and coffee in quantities that would sink the Spanish Armada (again). With that in hand, you sprint home…
You return wearing this. Why yes, you ARE wearing Carhartt jeans, and Ugg boots, but your personal style shines much more brightly than any trendy brand labels.
Even though you know that your staff is going to look like they've gone to summer camp, you're still the boss, so you want to look relaxed, but in charge! Plus, you never know what other project groups are ALSO going to be in the offices during the storm; this is no time to be caught out in your old college sweatshirt and fuzzy bunny slippers.
And of course, after the storm, you may have to present your work to the Design Executive before the samples are handed over. So you're going to need to look pretty spiffy toward the end of your adventure.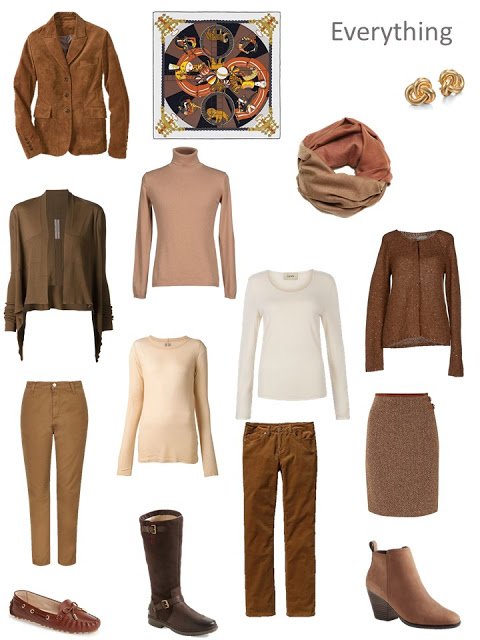 A couple of handy changes of clothing, and of course some options to rearrange pieces if you desire.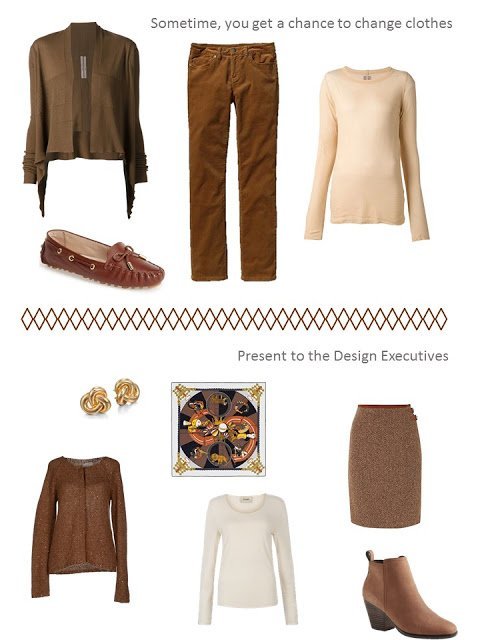 The most important things to pack are NOT clothes, believe it or not! I'd suggest the following:
A travel towel – one of those microfiber things that absorbs a million times it's weight in water. It's bad enough to wash up in a community rest room, but drying oneself with paper towels is too much to ask.
Dry shampoo. Everybody will want to borrow it.
An empty spray bottle, into which you can put some water. When you don't shampoo your hair, you can at least dampen it and restore some order.
A pillowcase. Carefully fold your parka, insert into pillow case, nap (on the floor, maybe?) with a nice down pillow, at least.
Eyeshades – the lights may be off in your office, but the rest of the world is still working.
And here's how this fits into a "Six-Pack" template: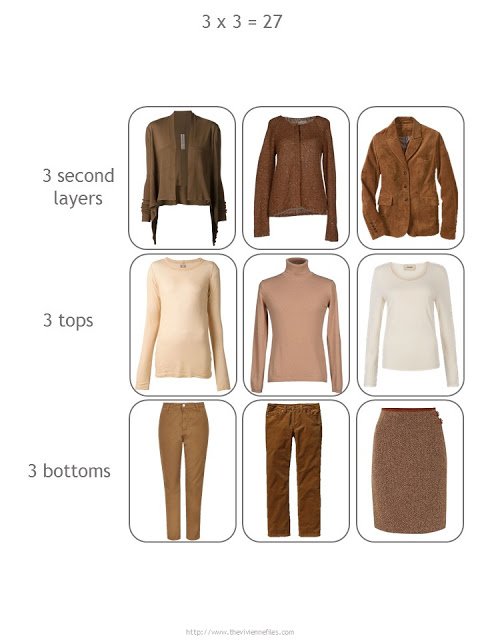 What have I forgotten that you might want to pack? Hip flask?
love,
Janice