March 15, 2019
This is really exciting – one of my genius technical helpers here on The Vivienne Files ALSO makes jewelry. (don't you just hate these creative types?)
And she's going to make a special bracelet, each month, for US, here at The Vivienne Files!
Here's the first one:
How gorgeous is that?
So I'm thinking about warm weather, and lakes, and beaches, and summer homes…
My color scheme is this: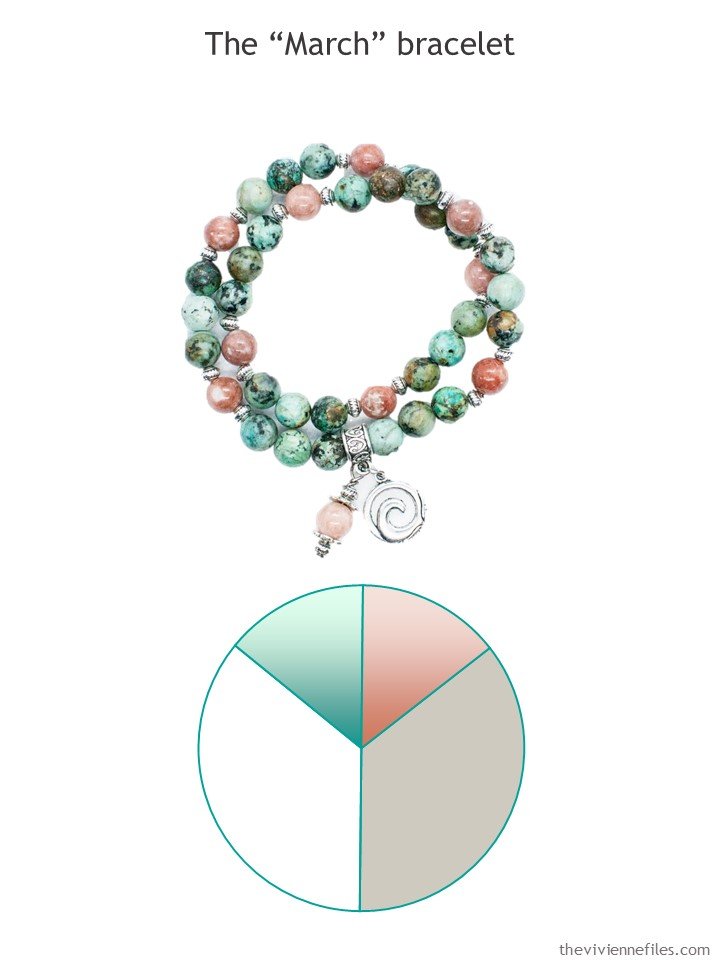 And I'm planning a wardrobe that you can pull together and then leave at the beach house until at least May or June. My plan is to wear super-light colored clothing, so that it feels summery. But I'll also make certain that our heroine has a few warm garments – spring evenings aren't always warm!
First up, some basic pieces in stone – that color sort of between grey and beige that is so versatile. If you don't like the idea of a stone camp shirt, you can, of course, substitute one in white or one of the accent colors!
And when the weather begins to feel even slightly warm, I want to wear something white! Yes, a sensible heroine will also include blue jeans, and a pair of dark shorts (maybe…), but this is a bit of fantasy, and a bit of what you wear at the beach house when you're indoors more than out…
At this point, I like to always pause to access where our heroine is going to go from here…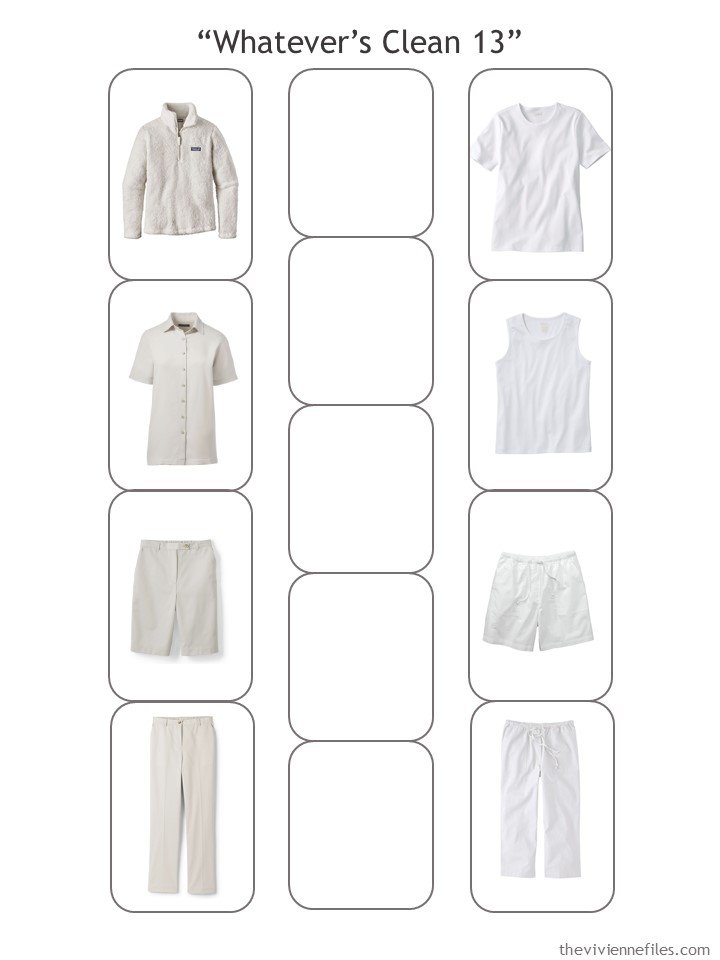 Time for accent colors! Yes, there are 3 different shades of green here, but since none of these pieces will be worn together, it doesn't matter that they match… (and the dress comes in a handful of prints!)
This wardrobe looks pretty fun, to my eyes. And yes, I moved the shorts into the middle column for no good reason except to make more space for the dress! The columns here don't really represent anything essential: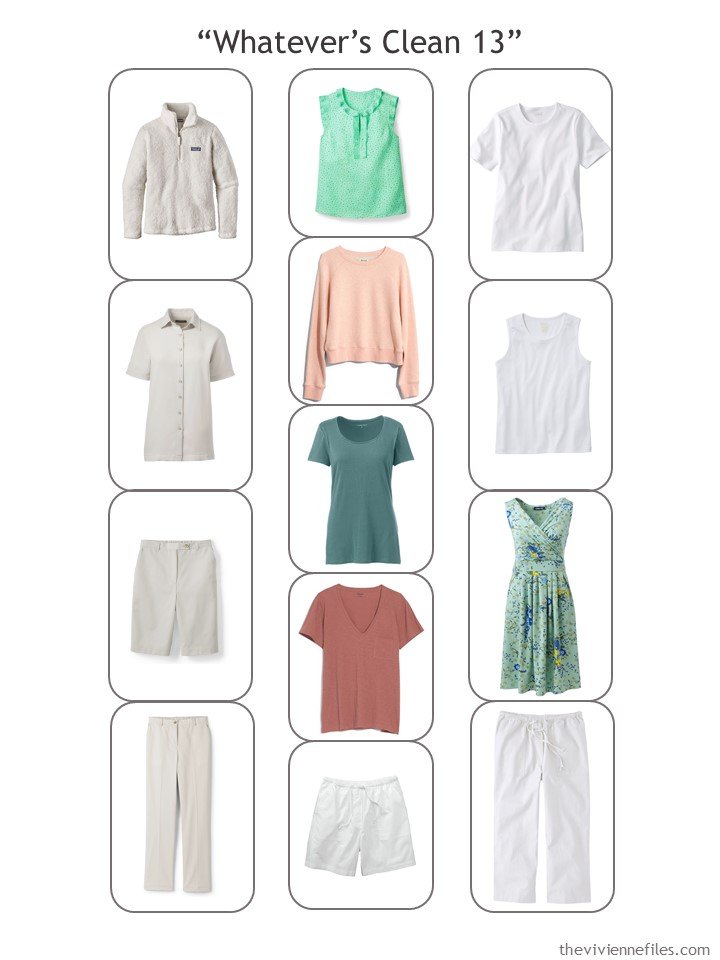 Our heroine will need a few accessories, but really not much. It's important to be disciplined if you're planning to leave this wardrobe on site for the warm weather – you don't want to wake up some morning to get dressed for work and realize that your favorite "Item X" is at the shore…
This should all fit in a modest suitcase, shouldn't it?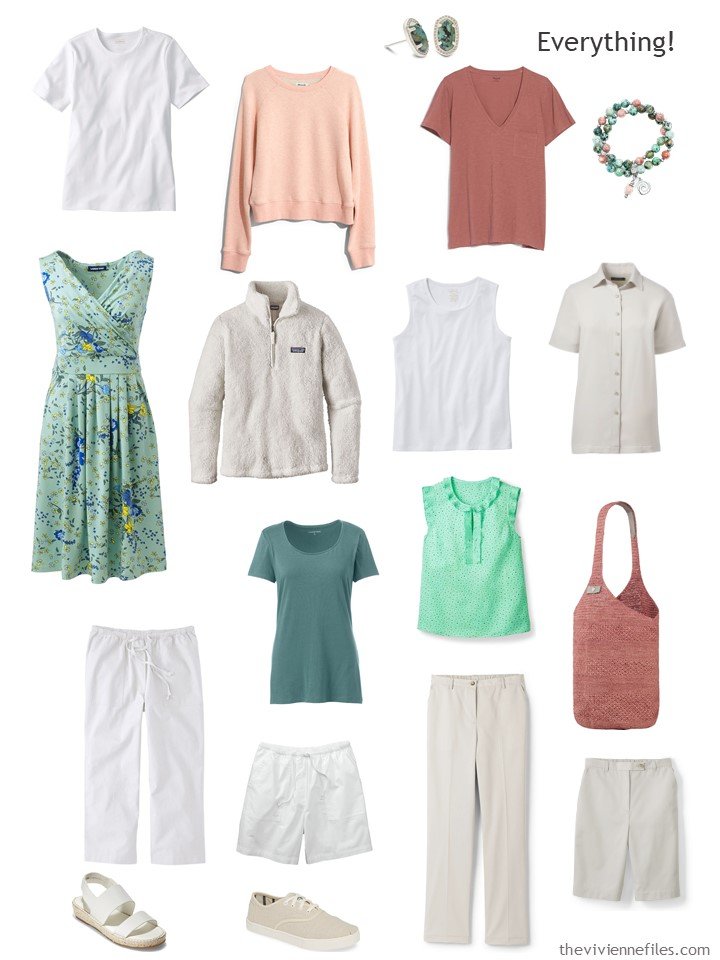 Most of the time, until summer vacation, our heroine is only going to be at the summer house for 2 nights at a time, so she doesn't really need an endless array of outfits. Still, let's see what's possible…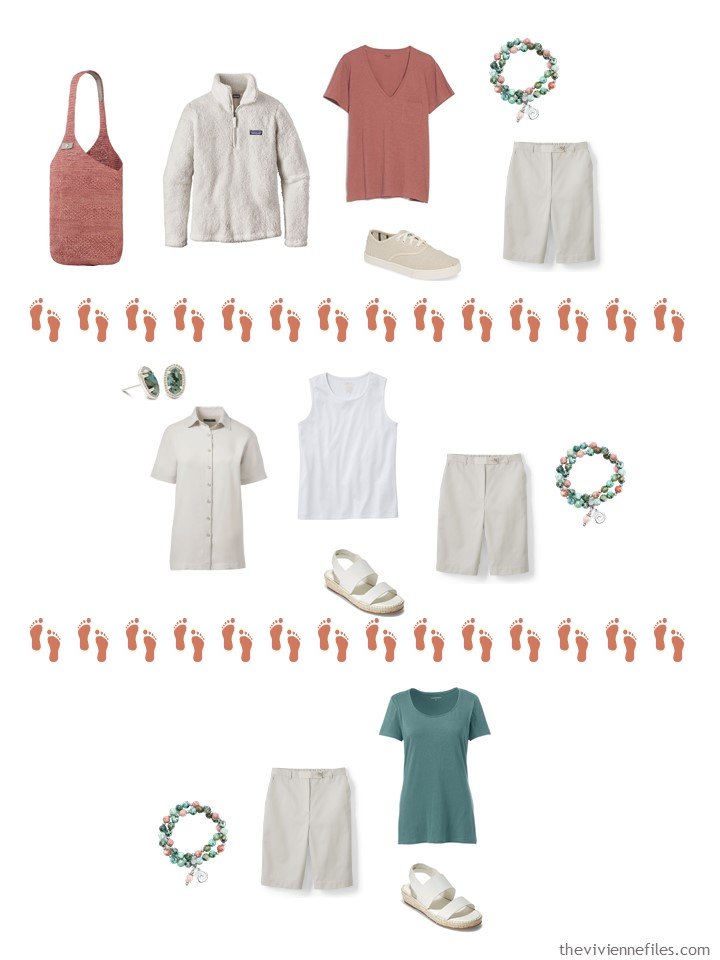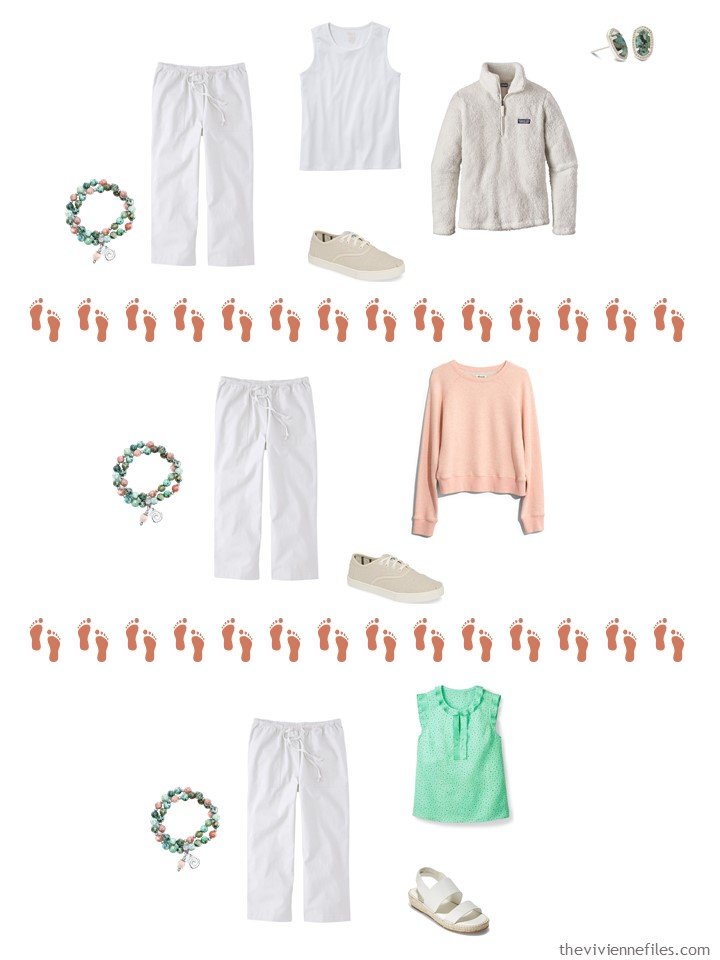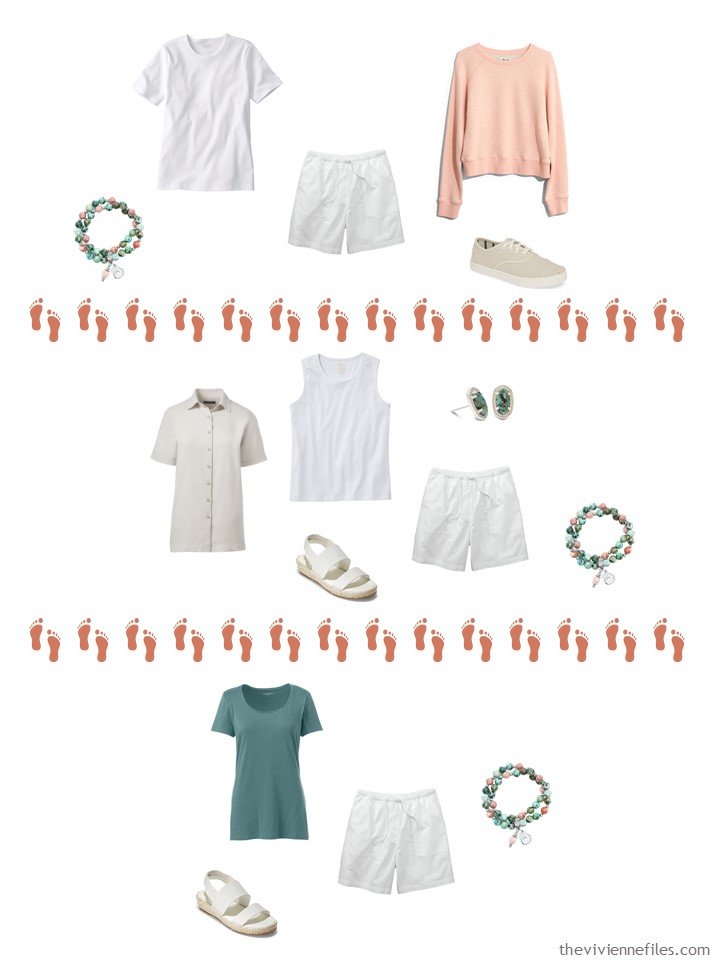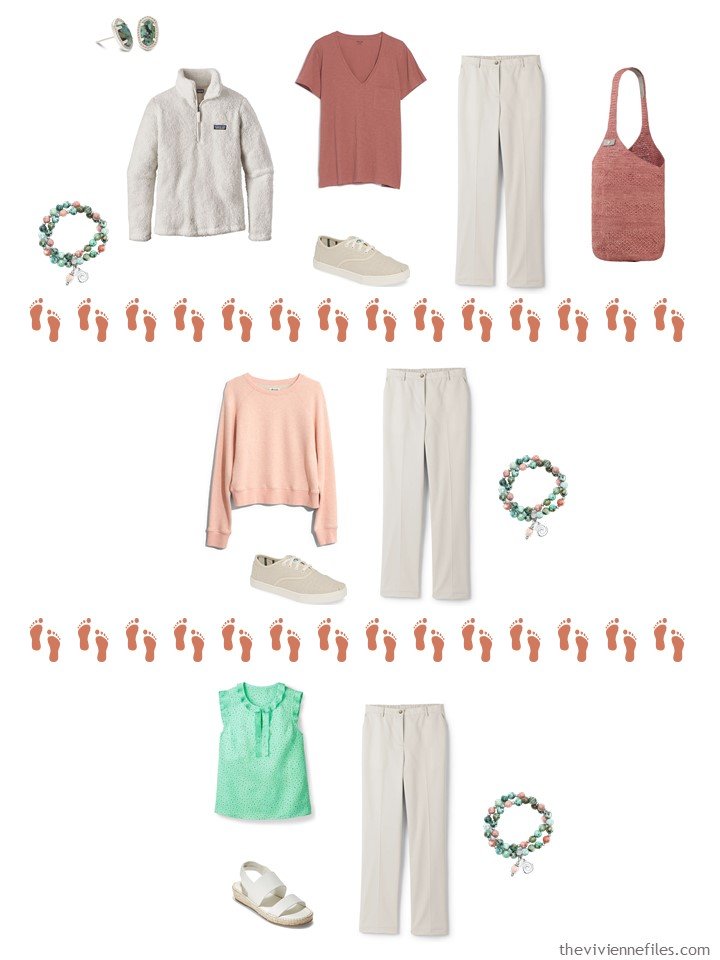 So get thee to Fierce Lynx Designs to see what our friend Alison has created!
Do you ever have to leave a mini-wardrobe somewhere? I've currently got quite a substantial stash of clothing in Florida; I find it very convenient to be able to travel with nothing more than toiletries and my computer!
love,
Janice