March 4, 2019
It's all well and good to have your clothes sorted for a trip, but you really MUST pack accessories. Not necessarily all that much stuff, but some shoes are critical, as well as a few more odds and ends…
As a reminder, this is the photograph that was inspiring us, and the color scheme that we were using: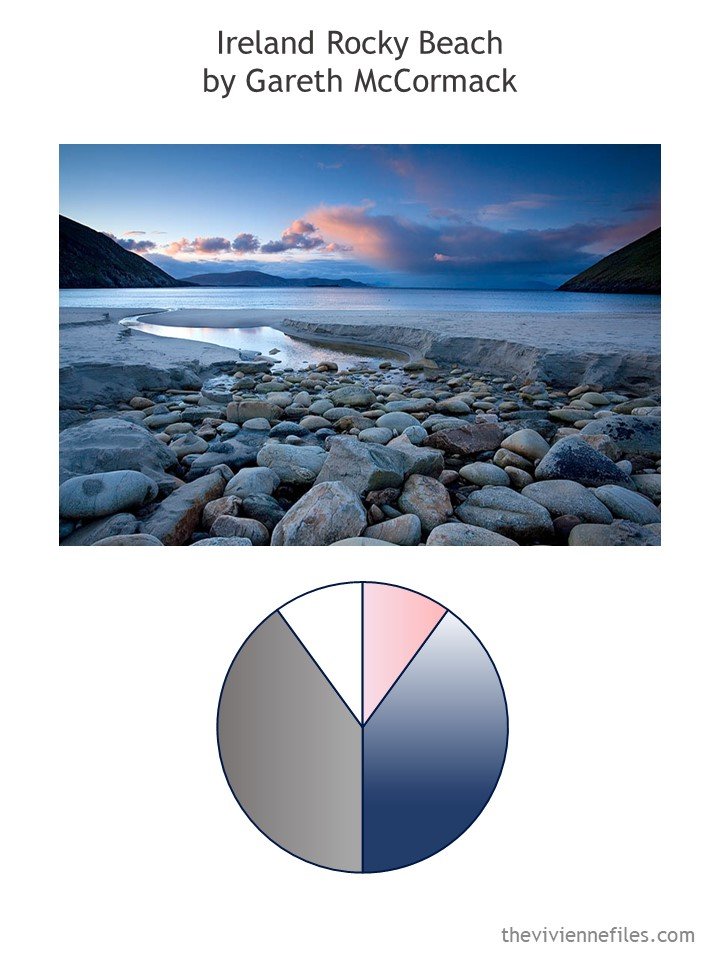 You've got to have shoes – there aren't terribly many places you can go and NOT need shoes… Even though the dress shoes aren't as important as hiking shoes, let's start here anyway!
If you're not going to do hard-core hiking, you might adjust your choice of hiking shoes to be something a little bit less rugged, but it always makes sense to have something very comfortable for lots of walking…
Being outdoors a lot, and being somewhere that has changeable weather, suggests both scarves and a pair of sunglasses. (if you haven't already included your water-proof jacket, you will definitely want it!) For no good reason, I think that a watch is essential. Some people are happy with looking on their phone for the time, but I still wear a watch. So old-school, eh?
Next up, you might want a handbag, or two. If you have a coat with pockets that close tightly, this might not be necessary, but if you get some nice warm days you may not be wearing you coat! (one can always hope!)
Many of us would carry more jewelry than this, but these few pieces will go a long way:
Now that there are some accessories to add to this mix, this is what her new travel wardrobe looks like: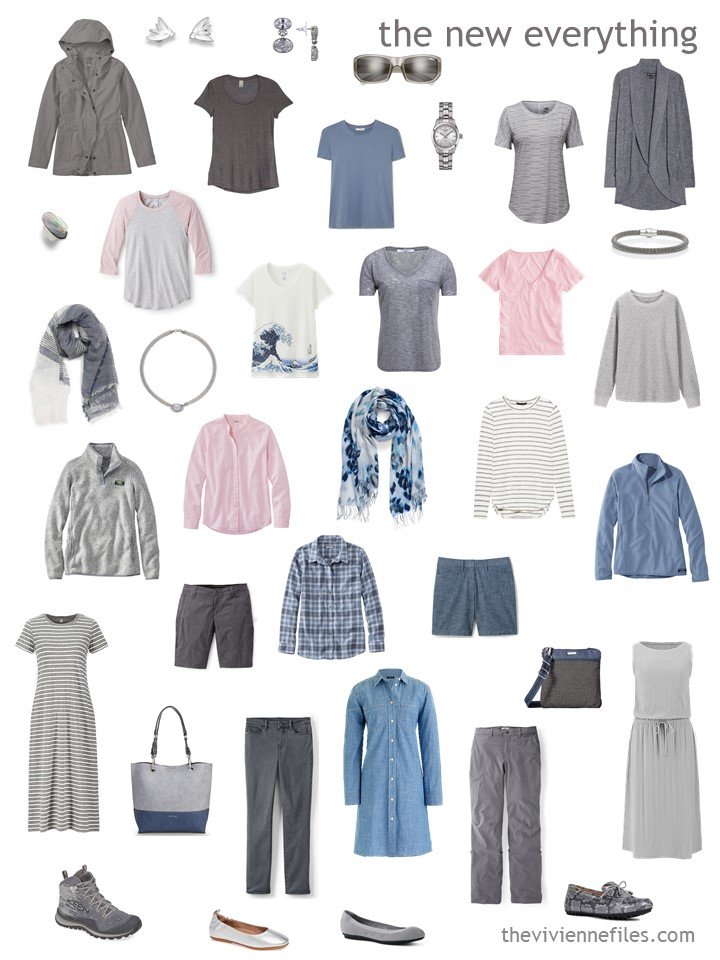 Don't forget that there's some excellent shopping in Ireland!
Now, when we look at our heroine's planned outfits, they look a lot more complete and attractive…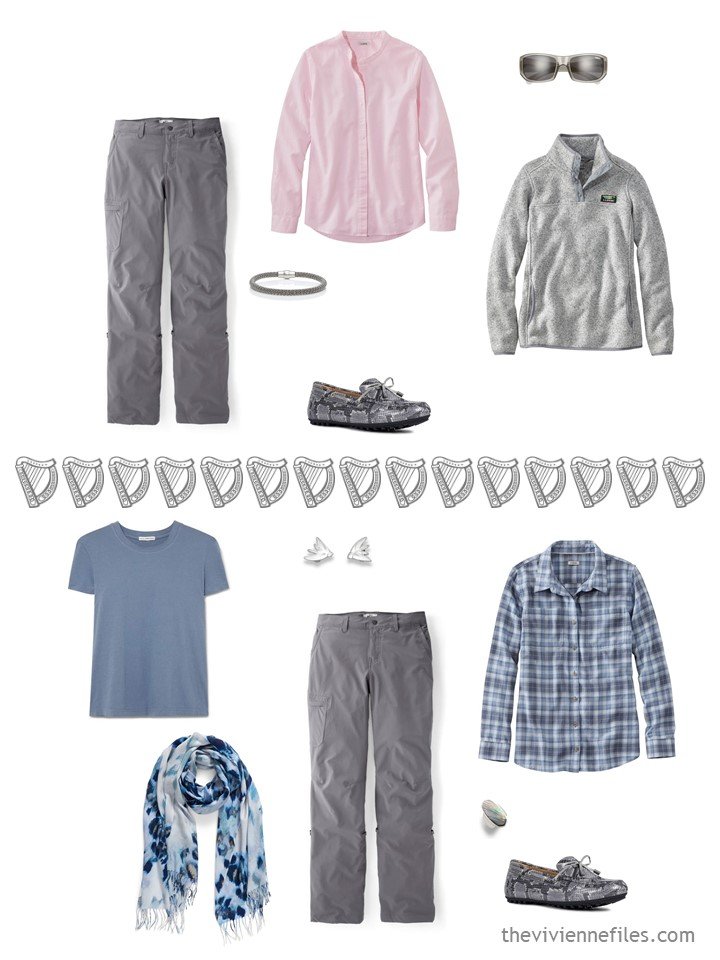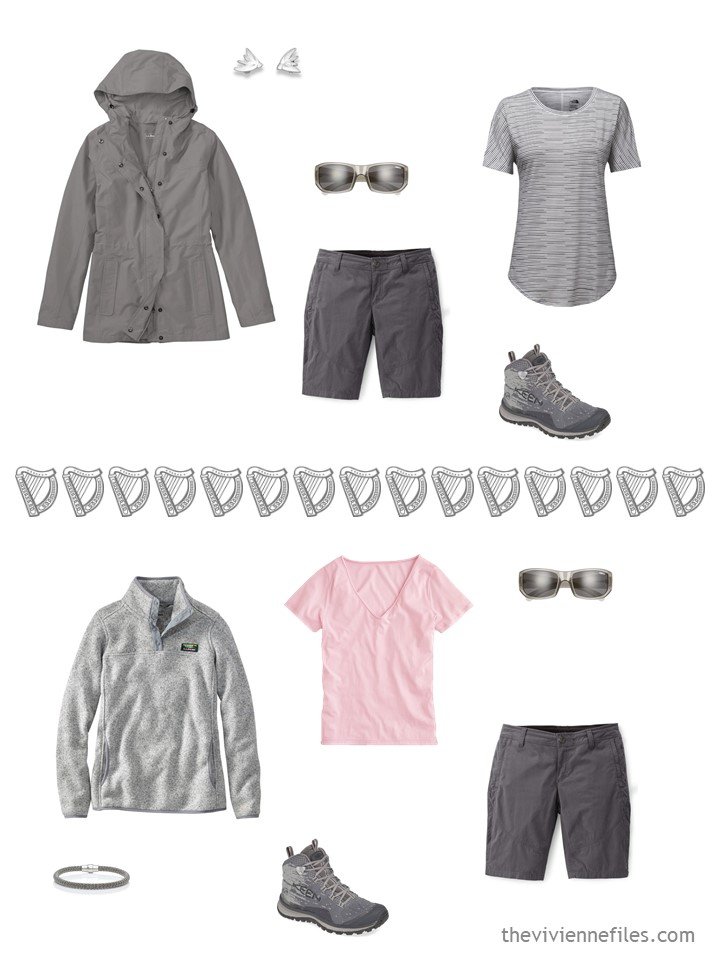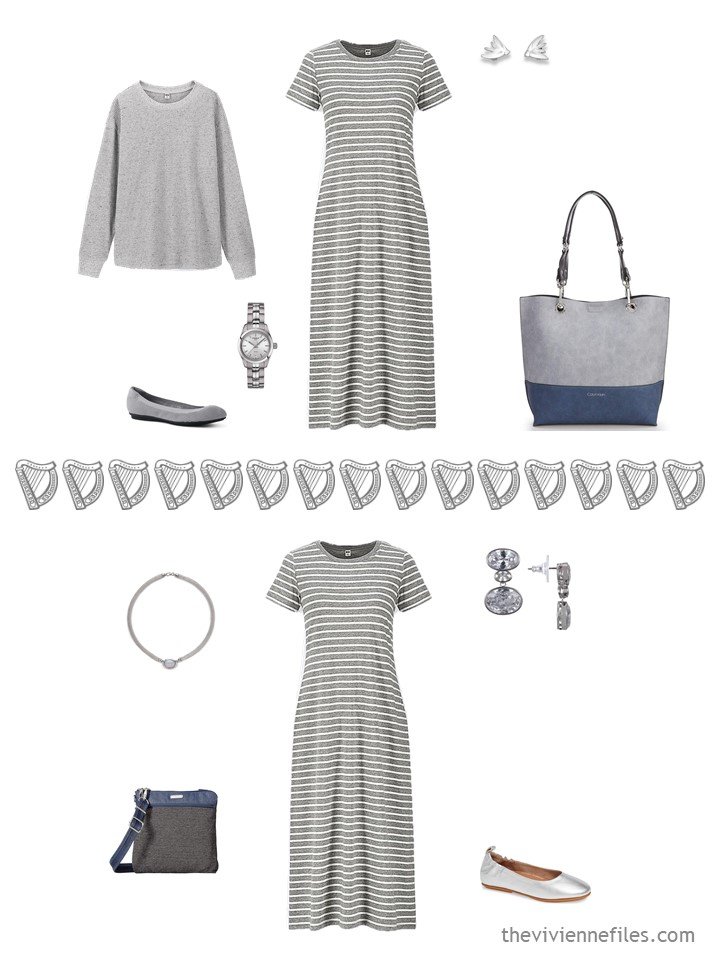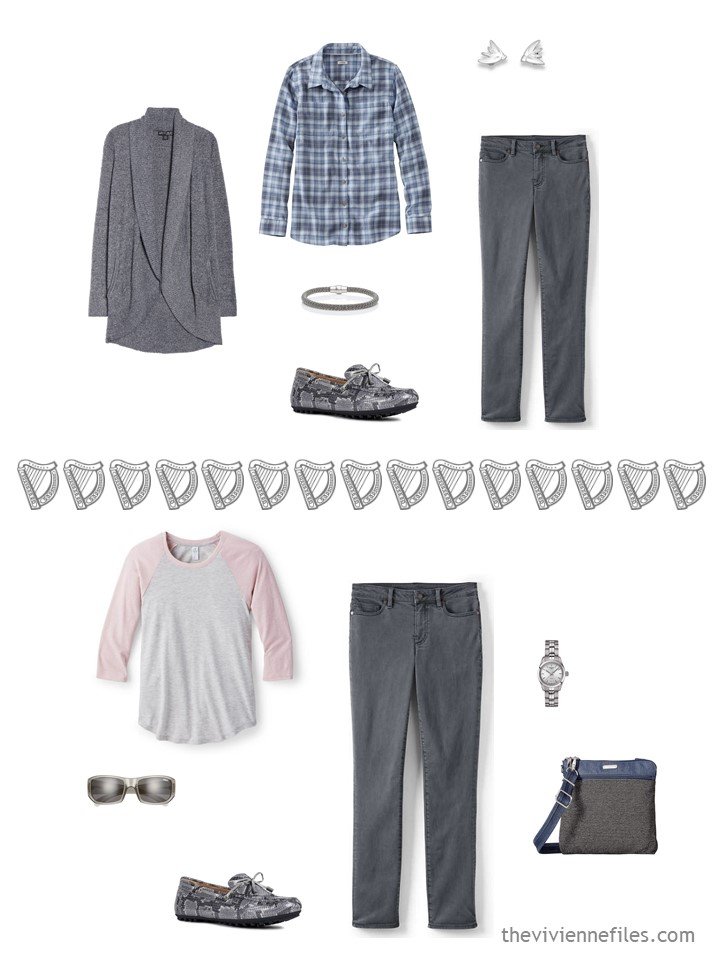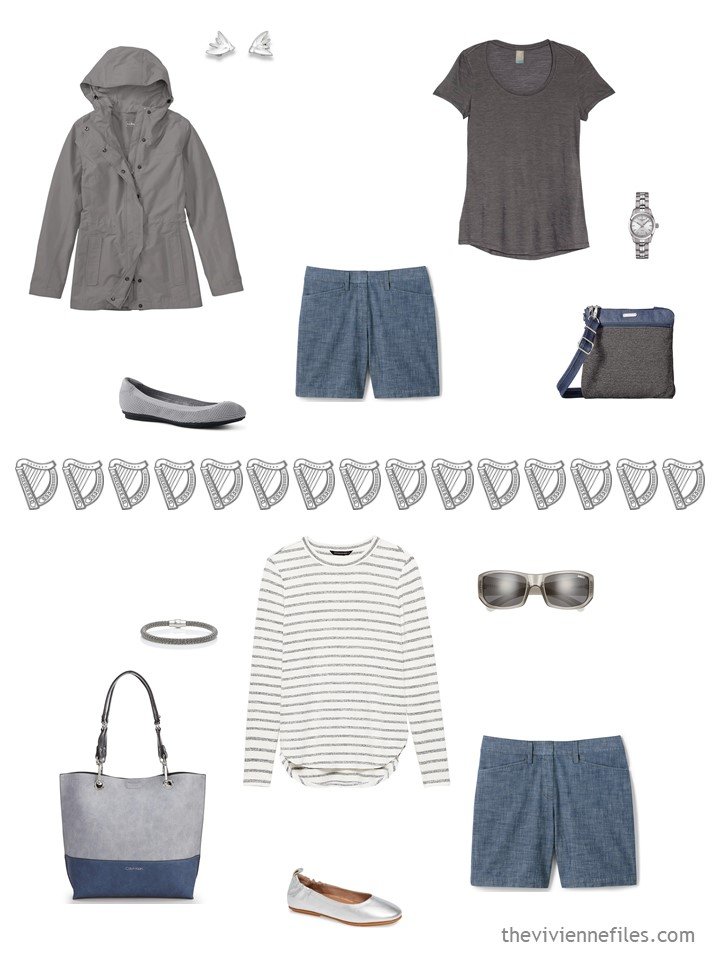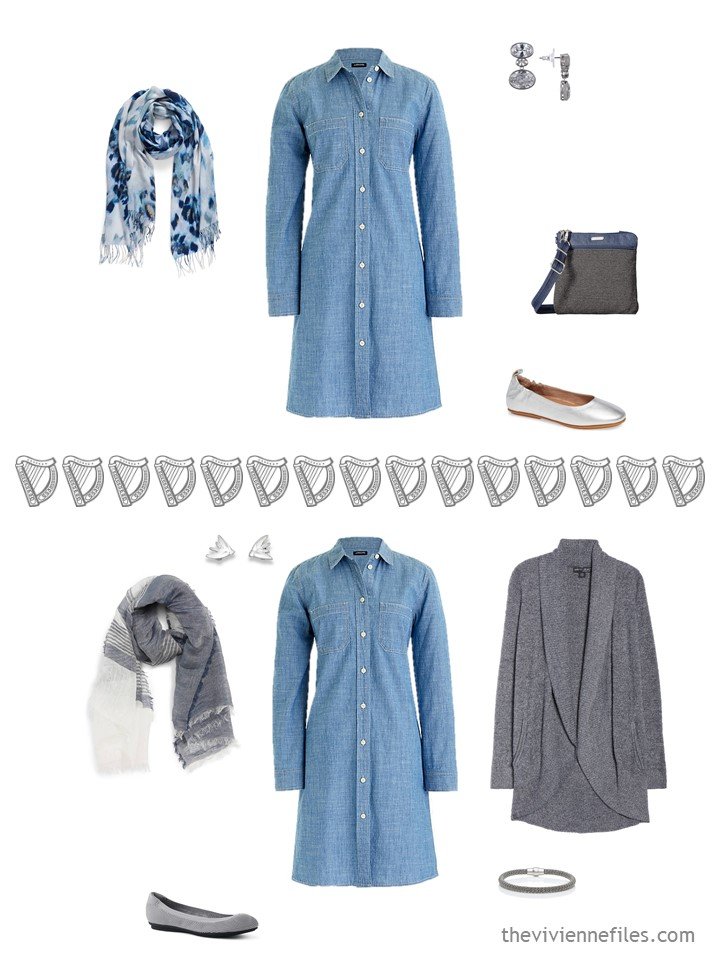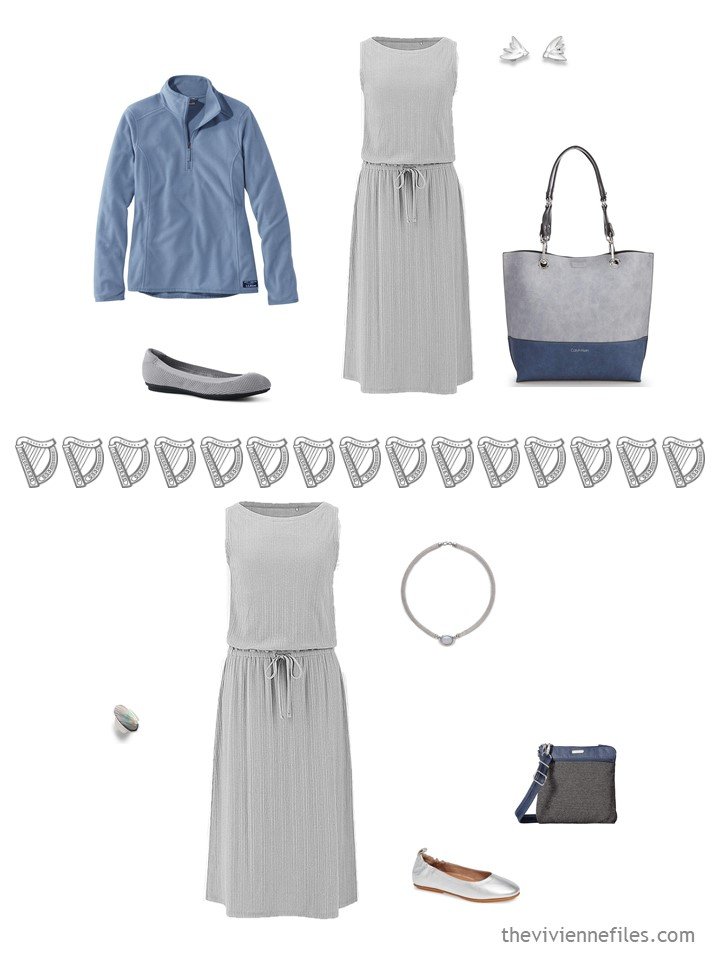 I know that there was some concern that these dresses aren't dressy, but for many of us, these would be plenty formal for most restaurants in Ireland. If you have plans for some very spiffy restaurants, or other quite nice events, you might want to scale up a notch or two…
love,
Janice