May 7, 2018
You don't have to follow the Pantone colors – make your own very personal "French 5-Piece Wardrobe" by starting with something that has some real "whappage" in your life!For me, that might often be a lovely Ted Baker London scarf. (No, I have absolutely no business relationship with them… sigh…)
You go shopping – see the scarf – and the path is clear! A couple of simple, timeless garments, classic earrings, and a summery tote, and your spring is ready to start.
Imagine if you were devoted to wearing black and white – you had this lovely 10-piece Common Wardrobe available for spring. (Yes, you've seen this wardrobe before…)
You would already have a wealth of lovely outfits: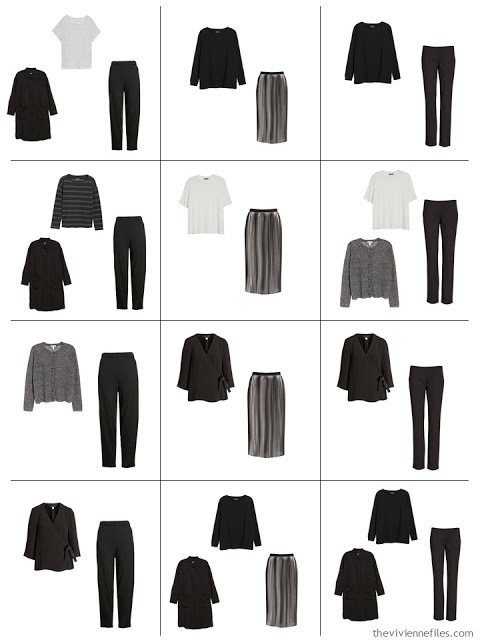 But then you bring your new blush-hued pieces to your wardrobe… What lovely options you have NOW!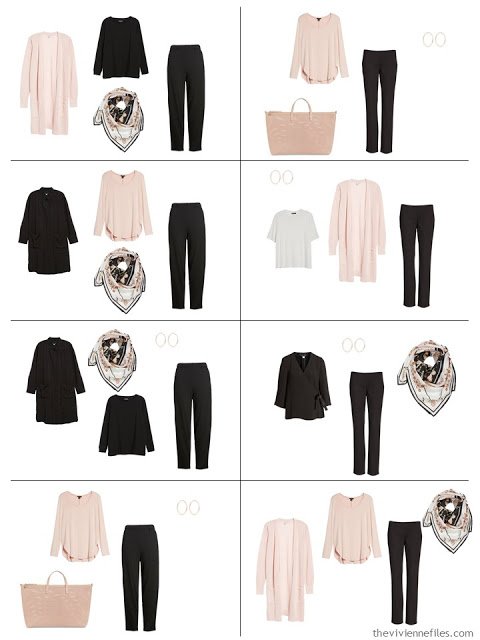 I love to see the way the new outfits come together… So many possibilities from a very manageable wardrobe. This would be an excellent way to pack for a spring get-away…
love,
Janice