Shall we do some fantasy shopping?
She wanted to feel like this when she went out in the evenings:
Right after Thanksgiving, she received a couple of invitations, and so she assembled a simple capsule wardrobe to wear to those evenings. She gave herself options from relatively casual to kind of frilly and dressy:
Well… One morning she woke up to an In-Box FULL of invitations… So she looked back to her inspiration, and added four more pieces to her little "evening" wardrobe:
Somehow, she had completely forgotten that she was ALSO going to have to make at least a couple of appearances as the "better half" of her household… She could have been reminded by someone, but NOOOO…..
With 4 pairs of pants in hand, a few tops will work well. And she thought it was way past time to invest in a few lovely cosmetics…
She was ready. Everything was tidy in her closet – mended, fit perfectly, looked good together. It was a great feeling to have this all taken care of, and out of the way…
AND THEN!
One of her friends announced a Christmas Eve wedding!
And her sweetheart's boss invited them both for New Year's Eve…
She threw her hands up in the air (only figuratively, of course – it wouldn't accomplish anything to do that!) and grabbed her credit cards and went completely DAFT.
It's not her fault…
Now when she looks into her (much larger) wardrobe for the holiday season, she realizes that it all goes together remarkably well: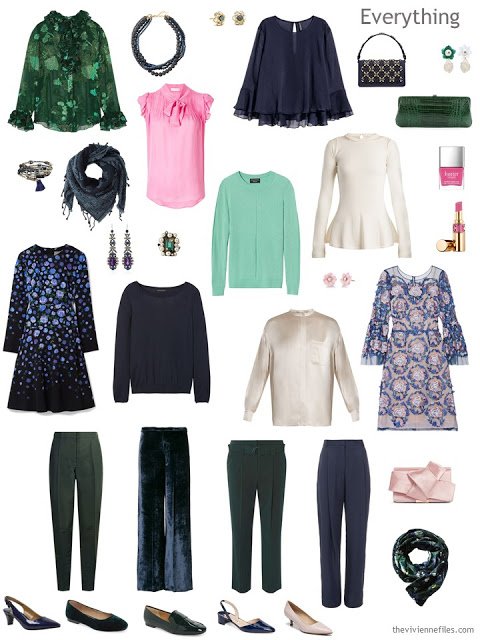 After looking for a minute she realizes that (a) she's not doing any layering – she doesn't have any trouble staying warm, and (b) every top can be worn with every bottom!
Not that she's going to do the math, but it gives her options…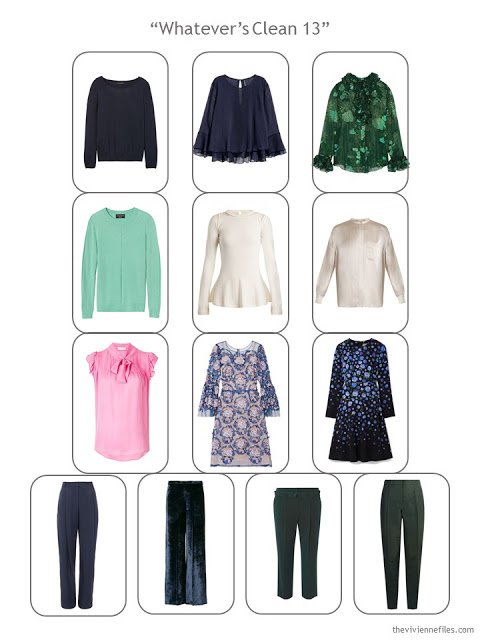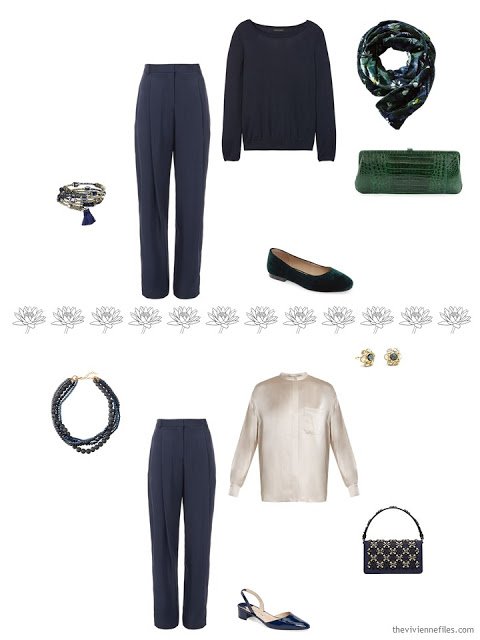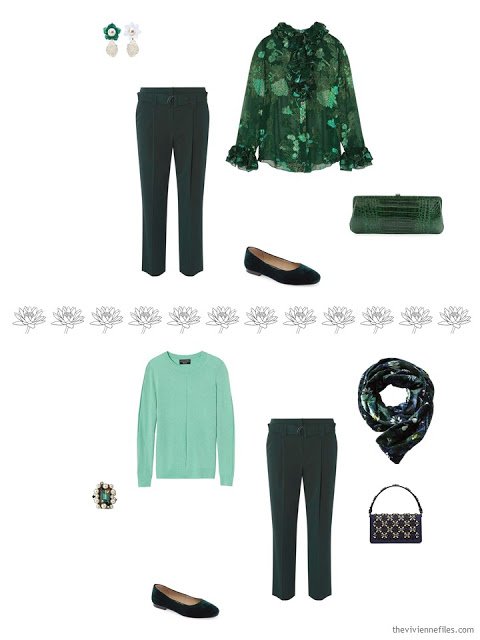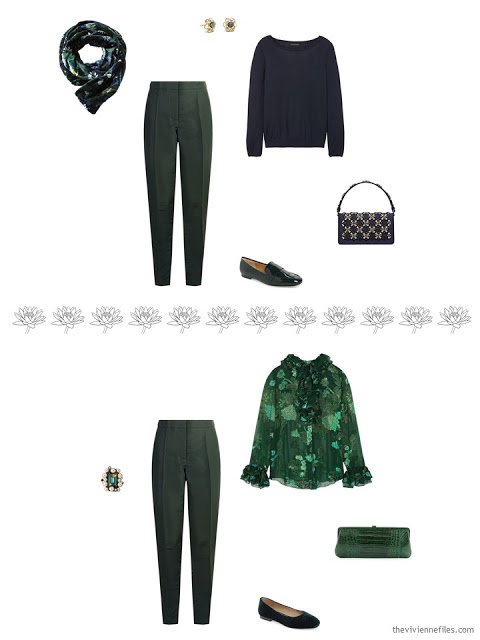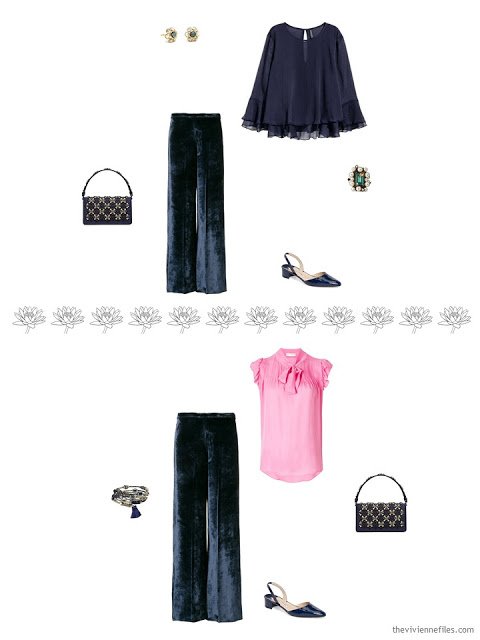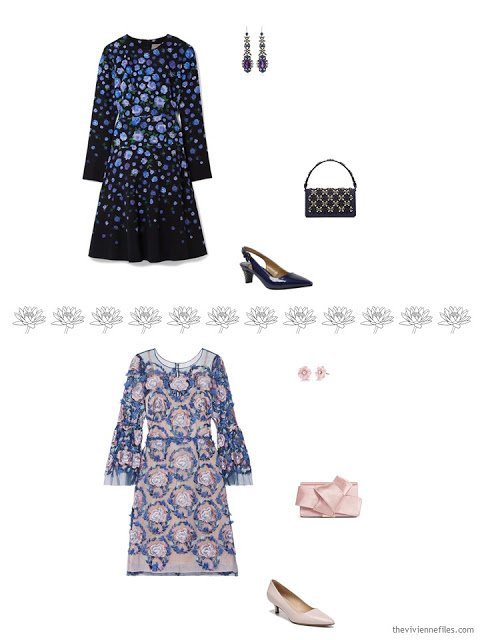 She finds the options comforting, because it's hard to tell WHAT Valentine's Day week will throw her way!
love,
Janice