December 4, 2017
I think you already know my answer to this one! But let's revisit the Van Gogh seascape, and the 4 by 4 Wardrobe for cooler weather that we based upon the colors and overall style of that painting: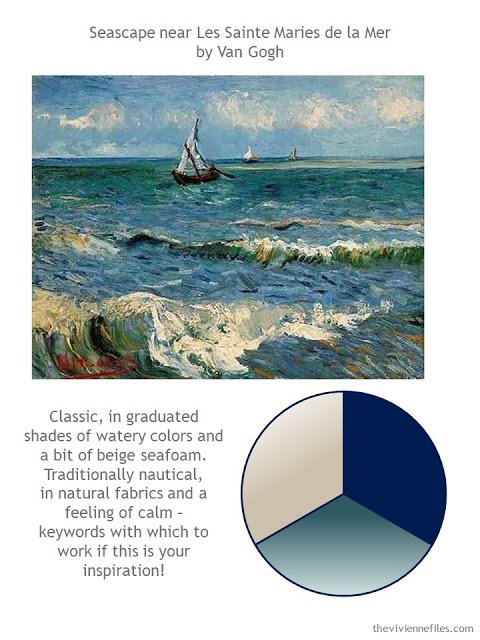 I didn't actually try to figure out how many outfits are possible from these 16 garments, but I'm pretty comfortable asserting that there are at least a couple dozen… Some will have a "balance" that you like more than others, but it would in theory be really tough to put together an outfit that was completely unacceptable to the general public!
To show how much accessories can add to this wardrobe, I've put together 10 outfits – 2 for each of the "bottoms." I've made the clothes somewhat small, and the accessories some what large, and I've tried to keep to an overall accessory "theme" of square, linear, and angular, in keeping with the plaid and striped tops…
When all of the various pieces are assembled, it looks pretty versatile; 10 pairs of shoes might be overdoing it a bit… (or maybe not?)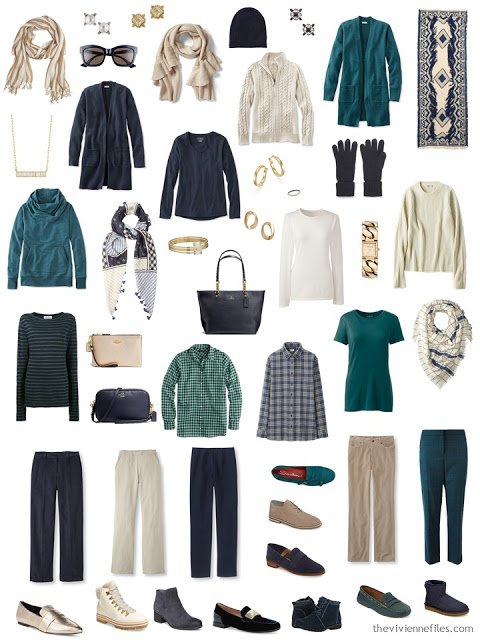 If you weeded through the shoes, this could be packed in a medium suitcase (assuming that you wear 1 outfit). For a casual, cool-weather trip, this would be ideal!
love,
Janice