December 1, 2017
The last month of these wardrobes! Although these outfits might not be exactly what our assorted heroines most need, we're going dressy – just because we can…
There's a world of lovely velvet around this year – take advantage of this chance to stock up! I'm particularly taken with the idea of a black velvet skirt – Lands' End has one that's lovely…
This wardrobe has a unique character – just those few pieces of that rusty color make so much difference!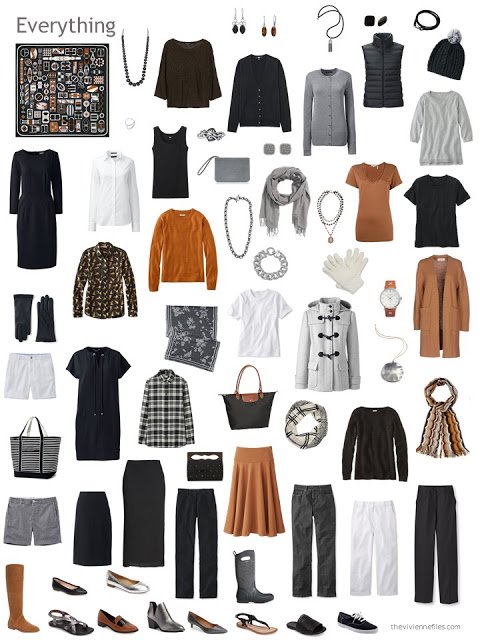 As always, the new pieces we've added work well with what was already in the closet: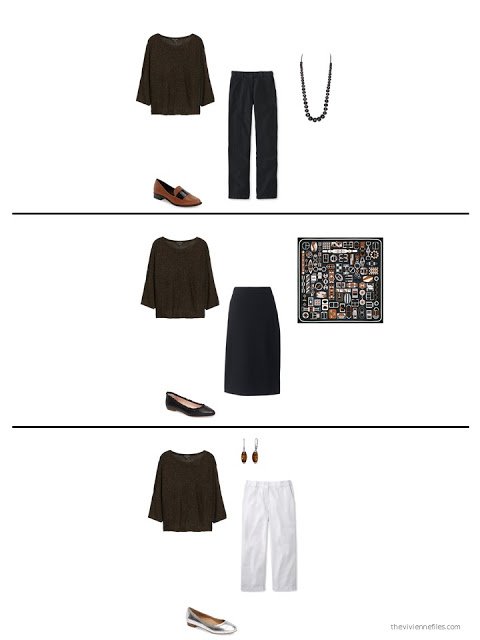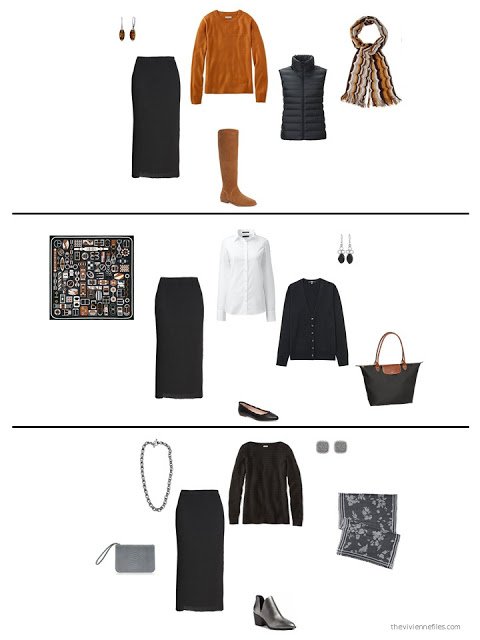 Oh, these pants are SO lovely…. sigh….
This woman has such a distinctive style; is she blonde, you imagine?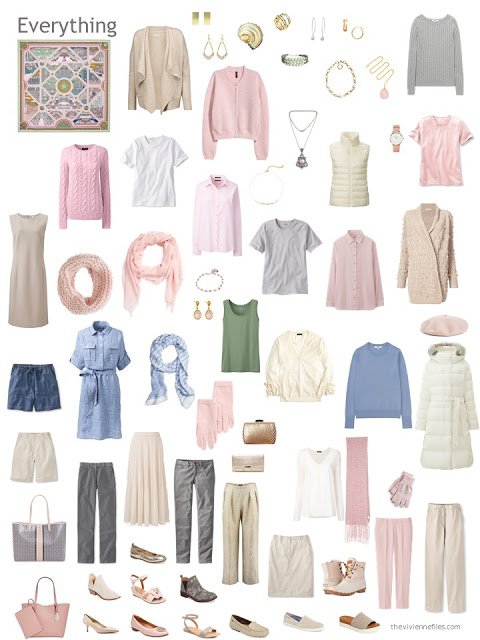 The sleeves on this sweater make so much difference…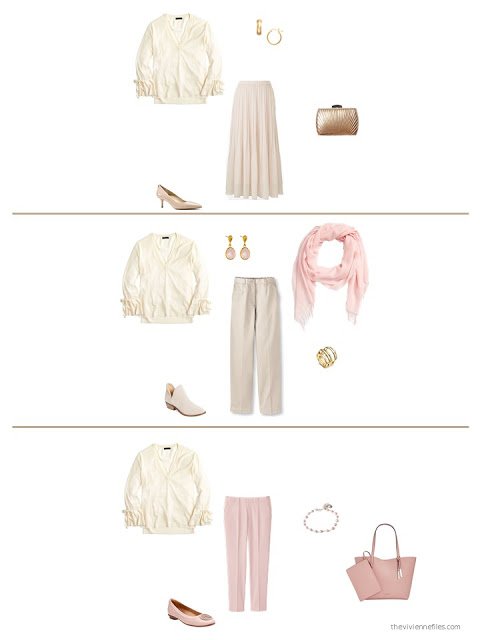 How much fun would it be to sneak in brocade pants with winter boots and a down vest? Why not?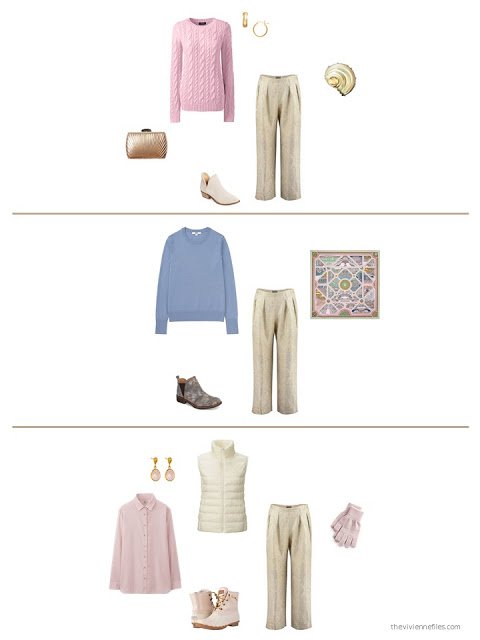 Yes, you've seen these velvet pants before, but TRUST ME, they're really lovely. They are both comfortable and swishy/soft/elegant. I love a good swish!
I could live in this with no problems, and I'm generally not smitten with navy for myself…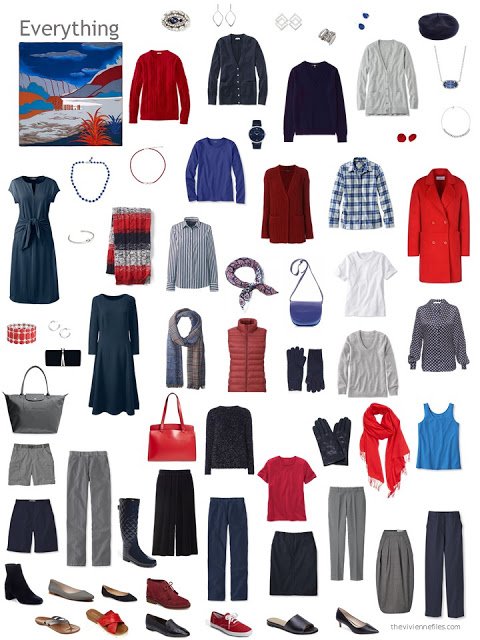 These pants… trust me…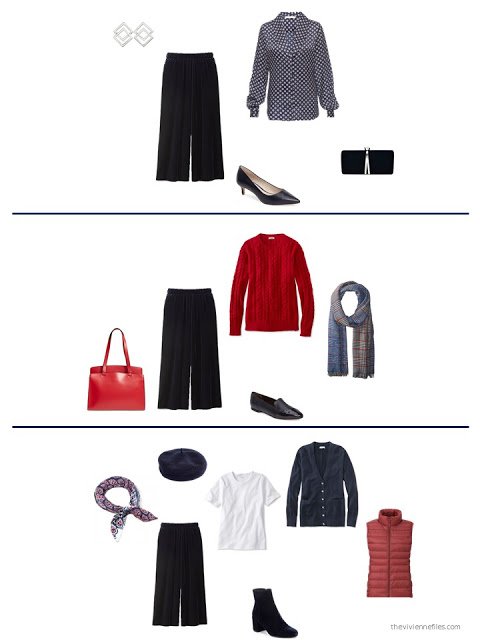 And the touch of sparkle in the sweater would be such a fun touch when worn with more casual pieces – I like the mix of moods, especially this time of year.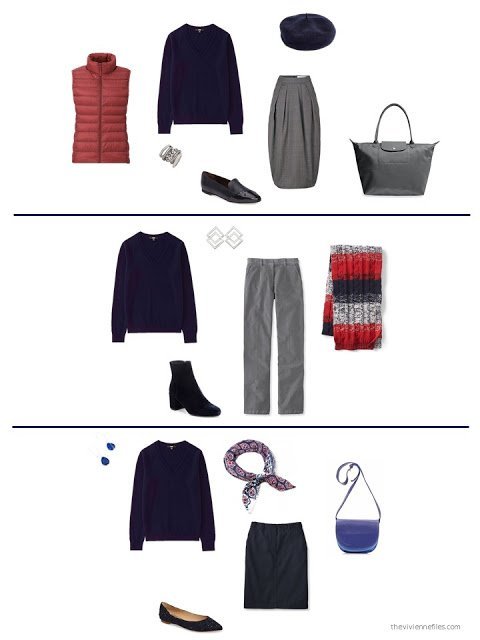 I might have put myself in a pickle here – this is a slightly cooler green than we've had in this wardrobe so far… Some women would comfortably mix the various shades of green, but others might find it troubling. Frankly, I just couldn't resist this silk tunic; the comfort of silk and the ease of a tunic… what's not to love?
This wardrobe really shows a unique personal style, to my eyes. I can almost picture this woman…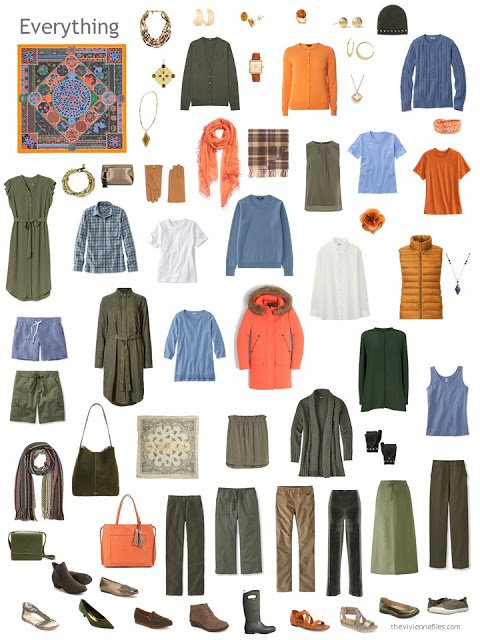 The tunic makes everything dressier, and I'm not really uncomfortable with the mixed shades of green. Your mileage may vary, but mixed shades of the same color can look great, if you are happy with what you're wearing.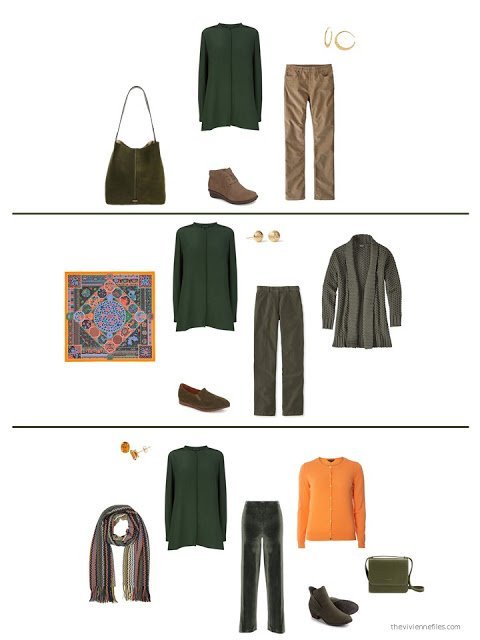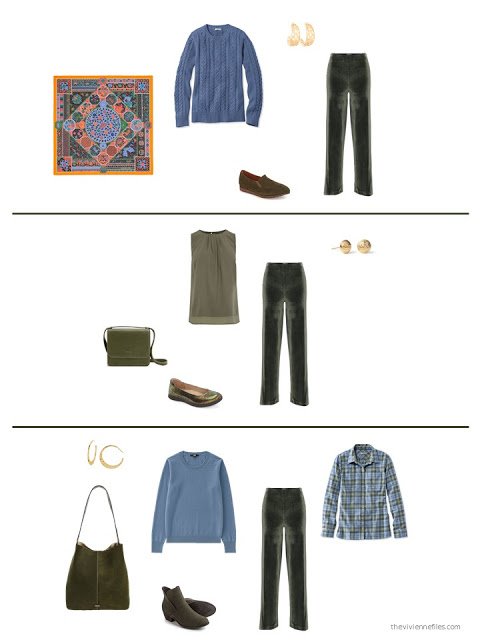 I searched and SEARCHED for these shoes… Sometimes, you compromise a little bit on quality to get exactly what you have in mind!
This wardrobe is so pretty – I would buy this entire thing for my mother if it made any sense at all for her life!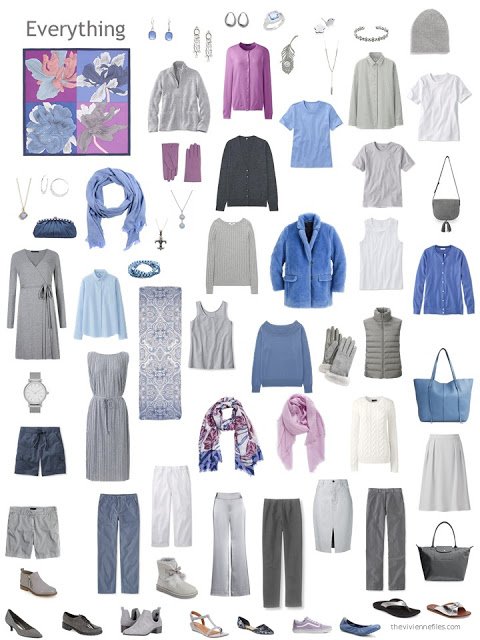 This sweater is the prettiest shade of blue – it doesn't need a lot with it.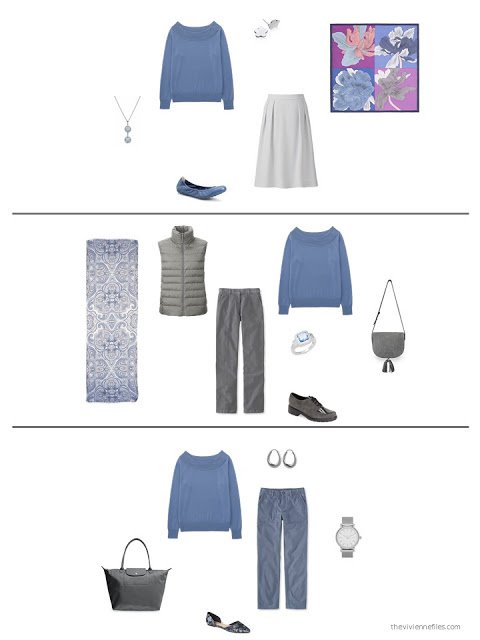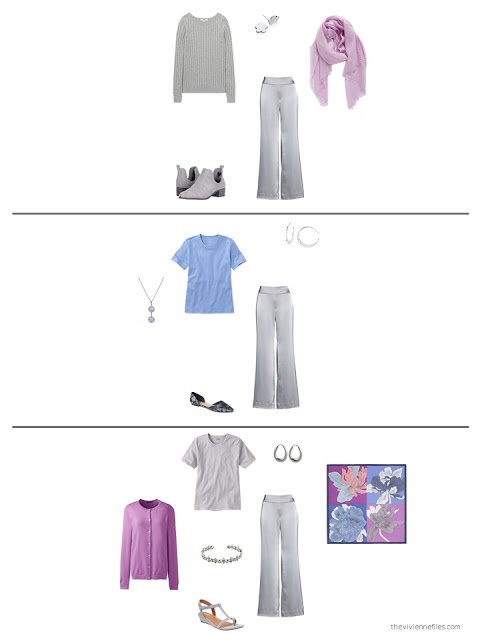 An "over the top" ensemble here! But I wanted you to see this blouse – it's really extraordinary. If you ever choose to splurge on something like this, enjoy it as often as possible.
I like both the warmth of the colors here and the variety of red and orange accents. This wardrobe could take you anywhere…
It might feel odd to wear a blouse like this with casual pants, but something this special needs to be worn often and in a variety of ways. Even jeans would look completely different when worn with this!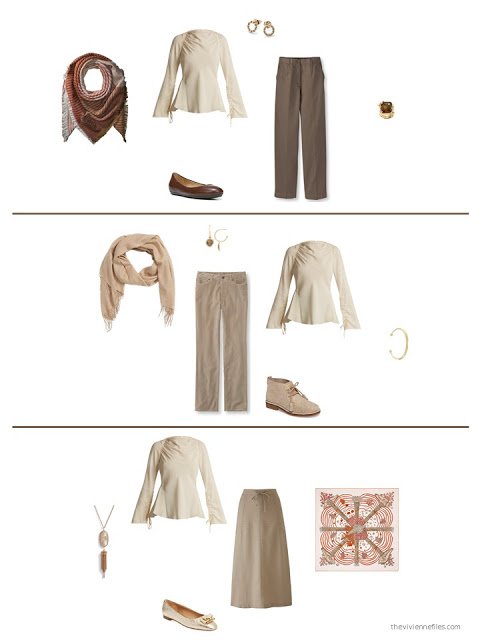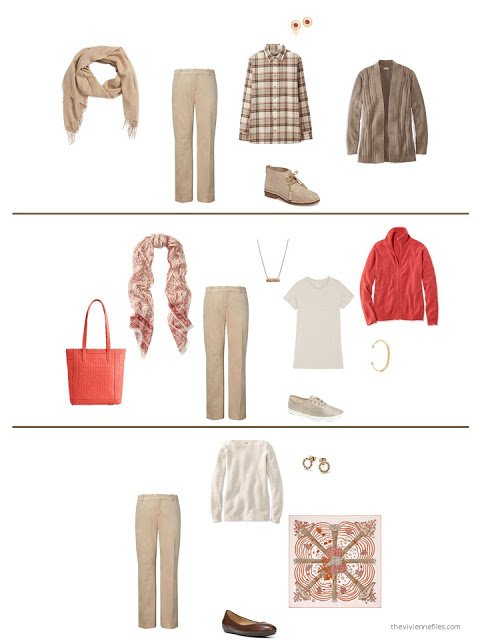 I'm already scouting out next year's scarves – can I assume that I should engage in this exercise again?
And I will, in the next few days, analyze each of these wardrobes to see how successful they are, according to a variety of arbitrary standards. The only true measure of a good wardrobe is the happiness and confidence of the heroine wearing the clothes, of course!
love,
Janice
For more in the 2017 "Build a Capsule Wardrobe – 12 months, 12 outfits" series, check out the following articles:
Looking for more ideas? Follow along as we build a new capsule wardrobe in 2018.