July 31, 2017
Although most of us in the Northern Hemisphere still have at least 8 weeks of hot weather in front of us, you can't tell it by what's in the stores. Cashmere, leather goods, lots of winter coats… Sigh…
But the August outfit last year, and again this year, is oriented to the season ahead: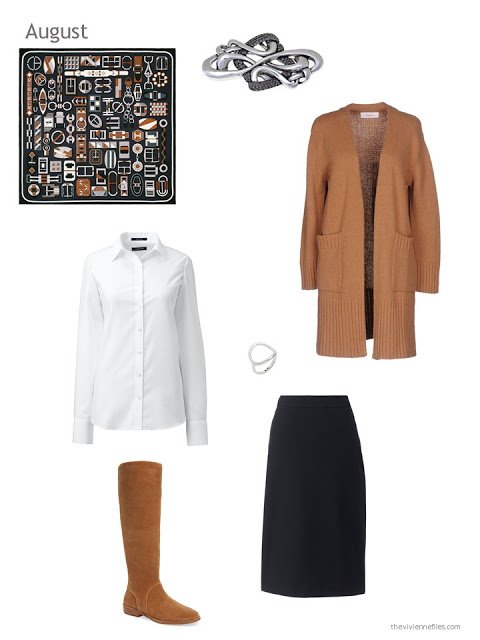 As always, I like to see how the newest additions look when arrayed with the earlier pieces in each wardrobe: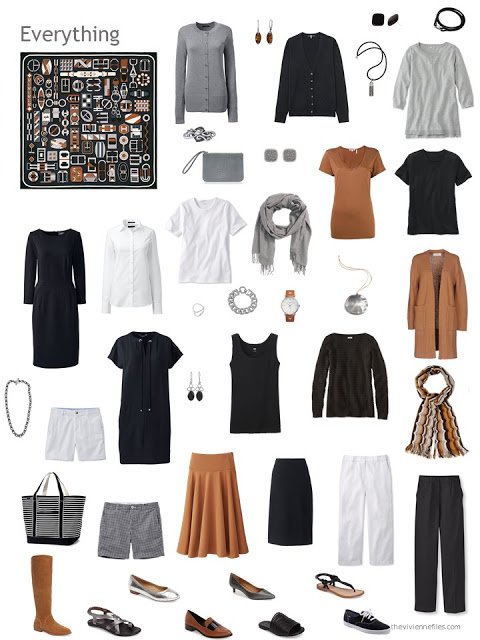 It's always wise to make certain that you can wear any new garment in at least 3 different ways, so I like to check on this too!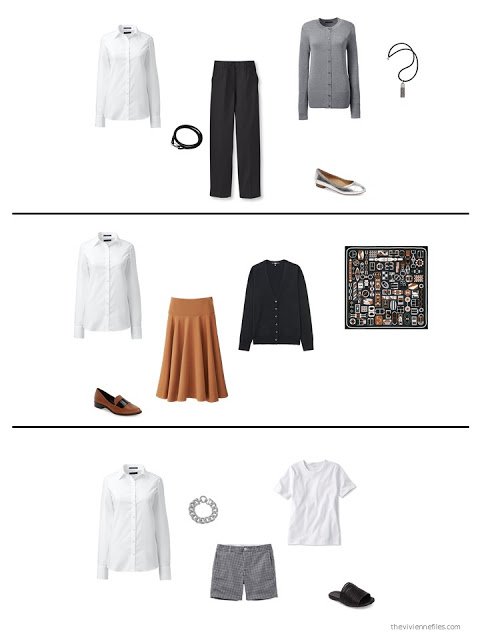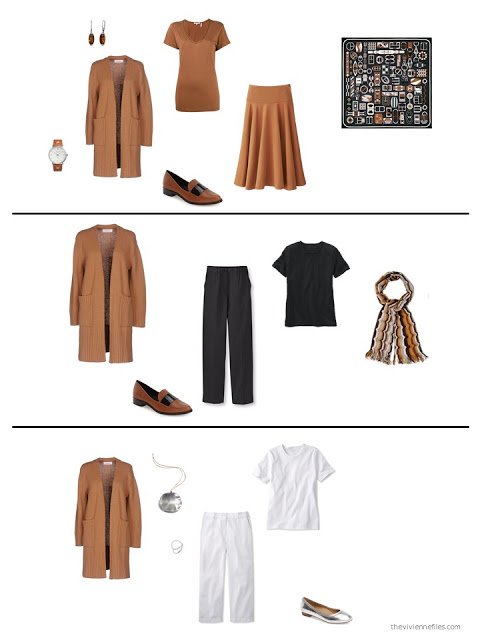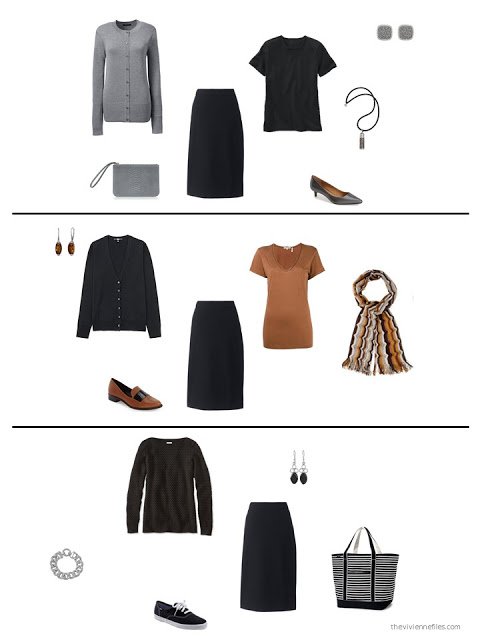 I went a bit mad dressy here… sigh…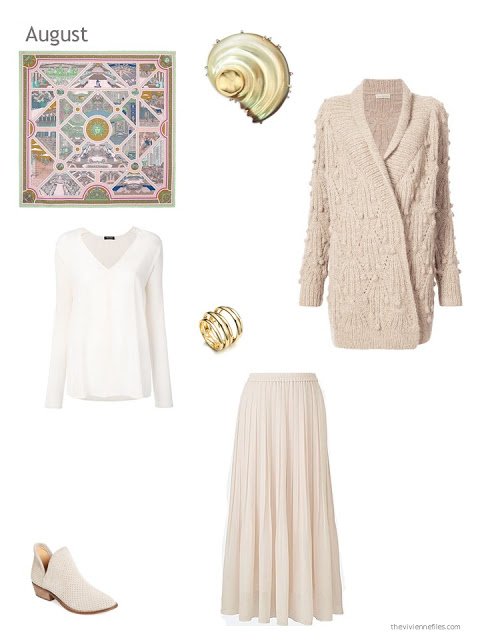 Such lovely colors…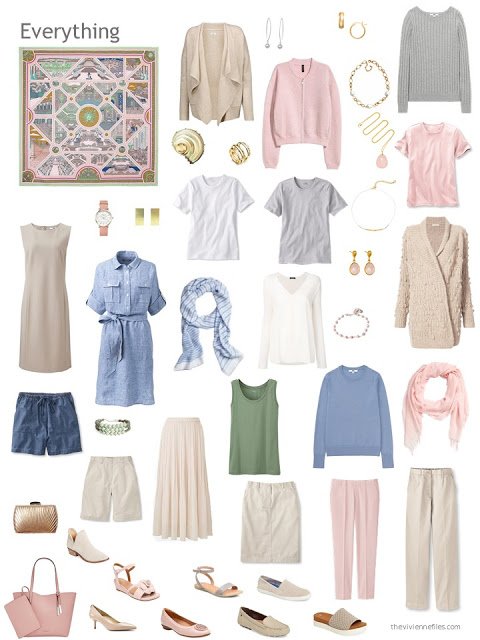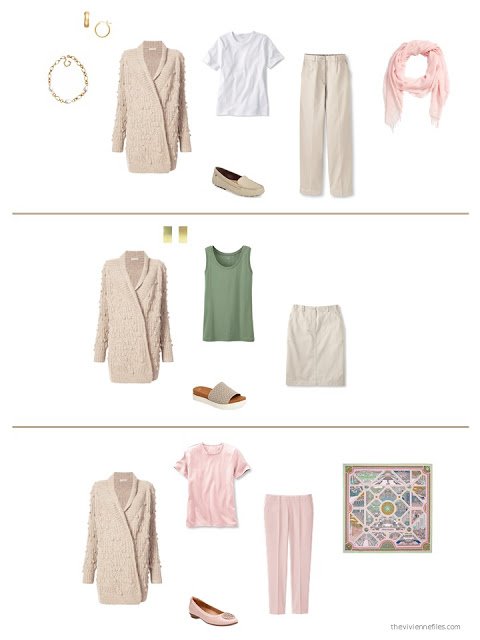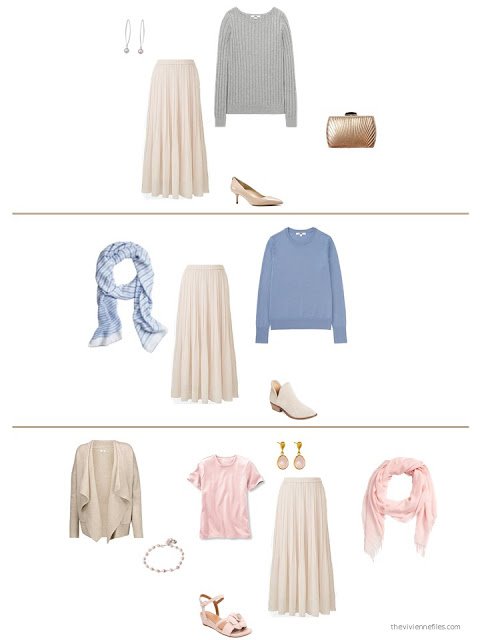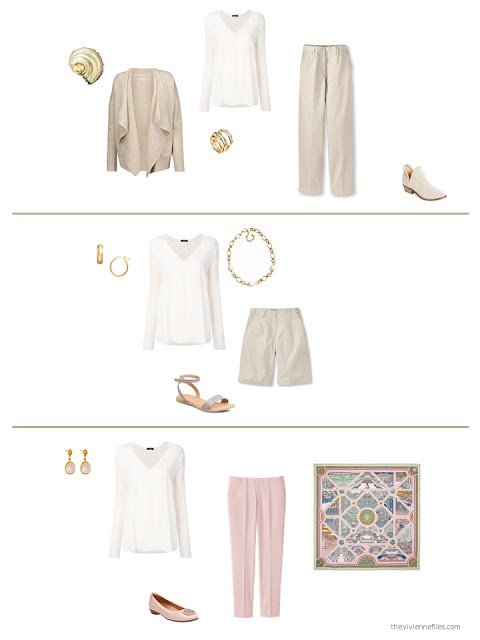 I went a bit overboard here too, I suspect…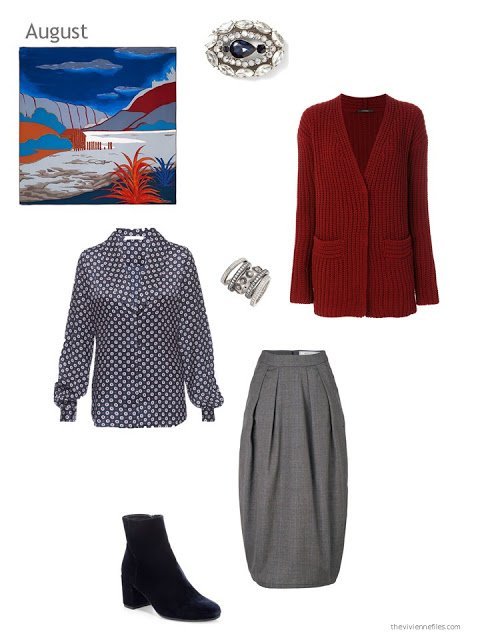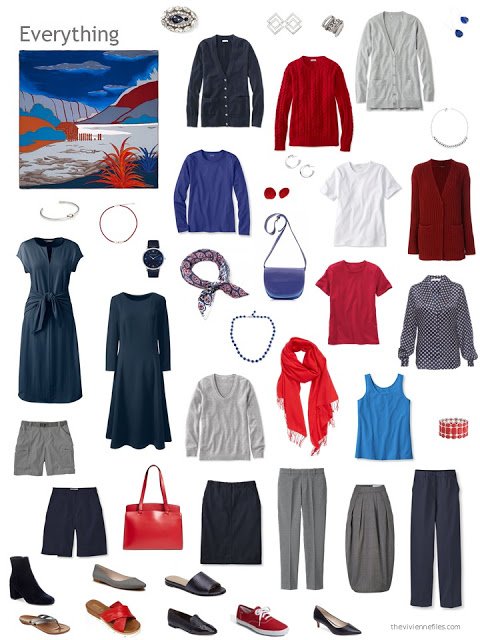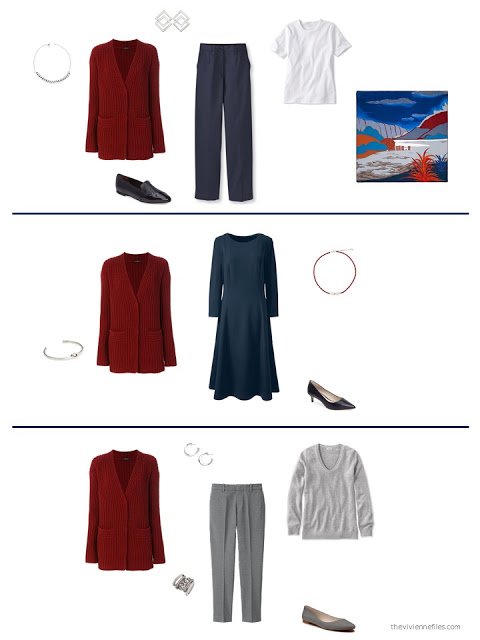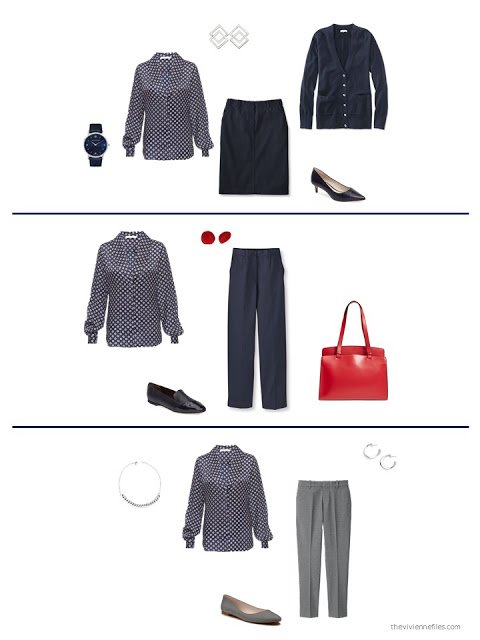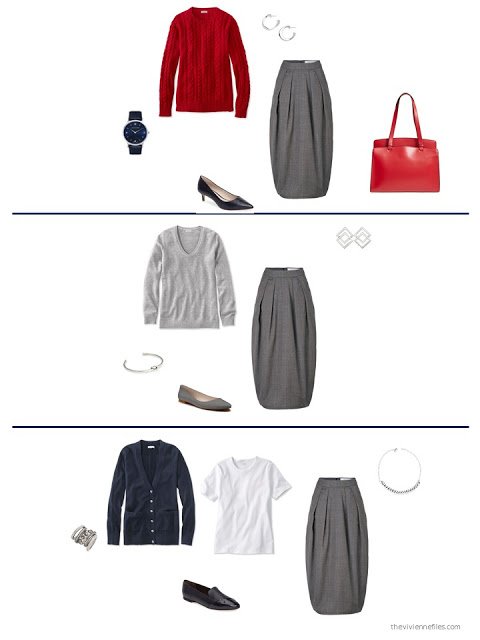 The brooch costs more than everything else in the outfit combined… VERY illogical!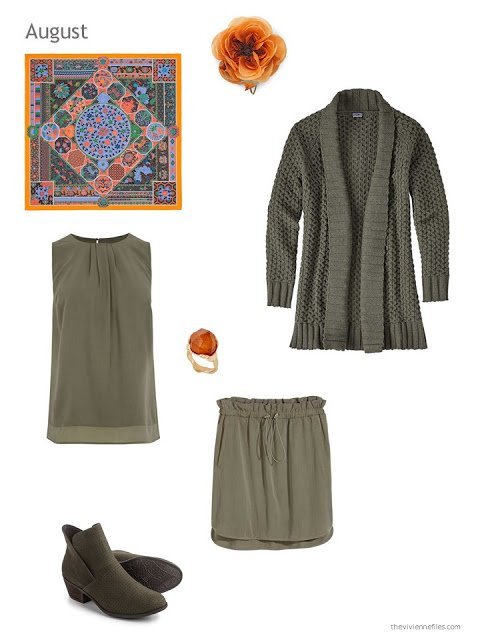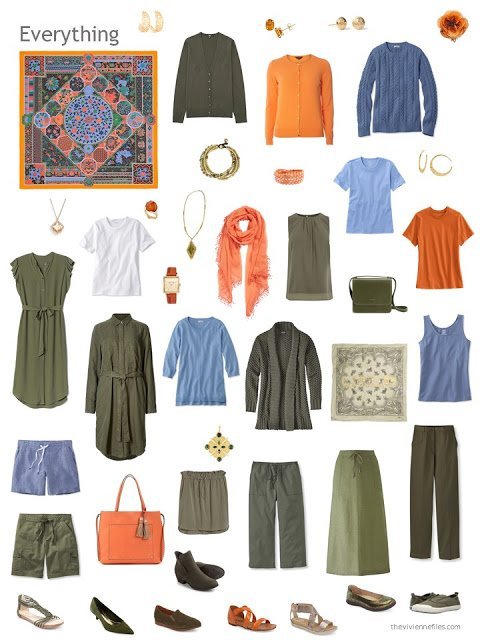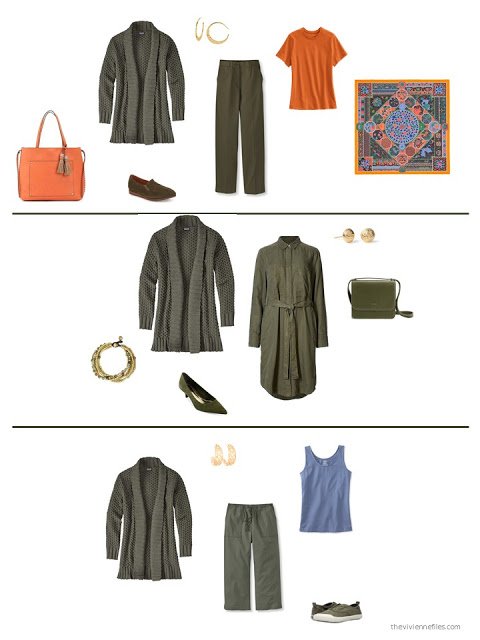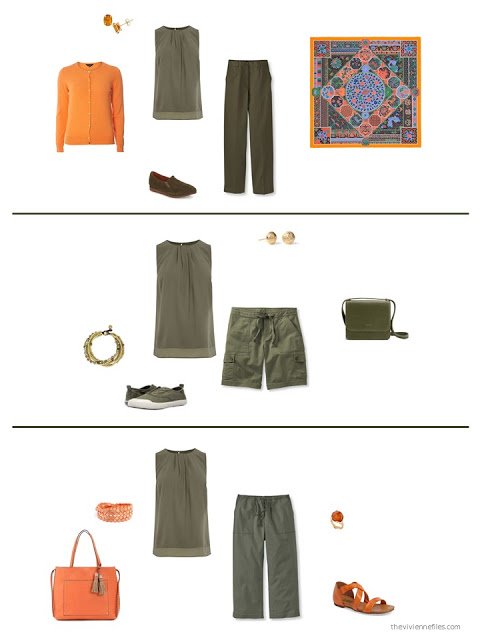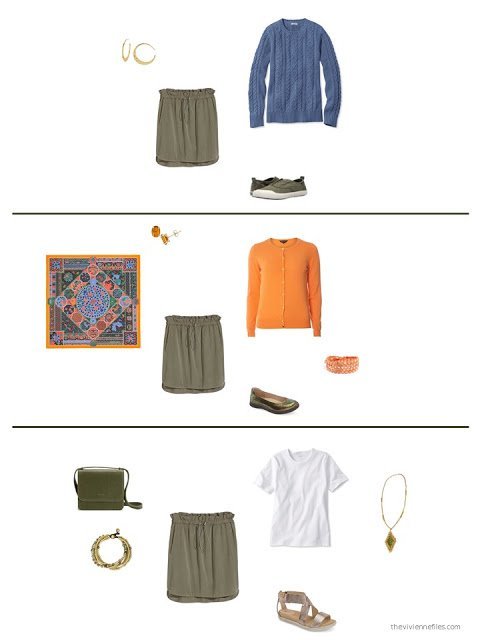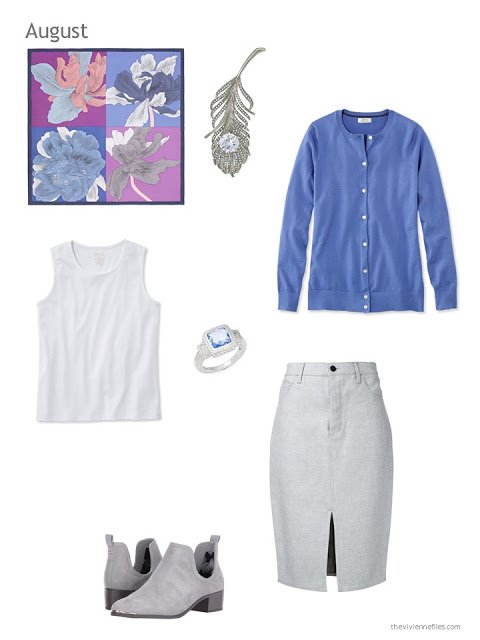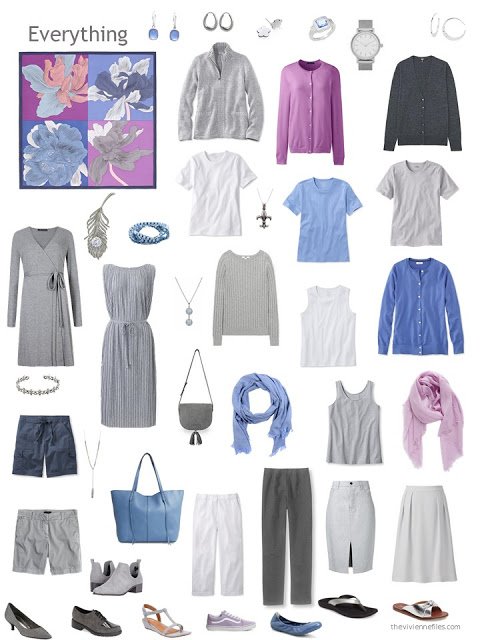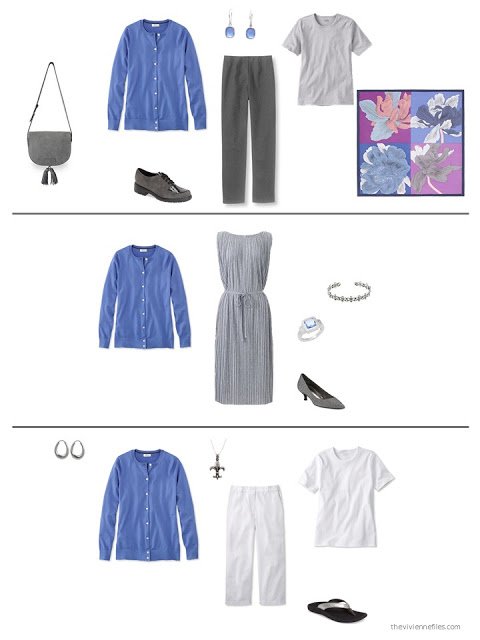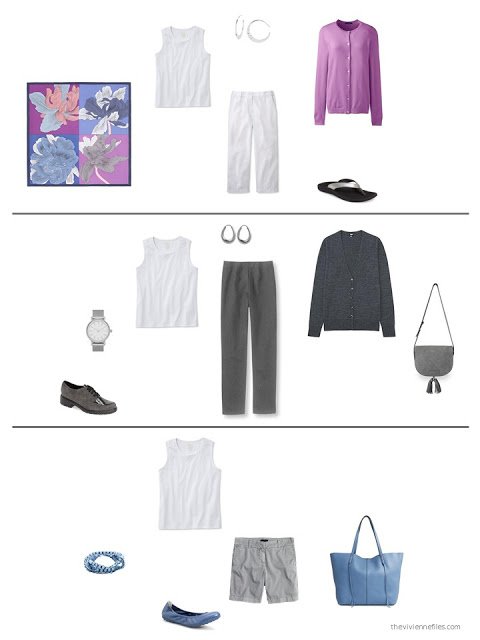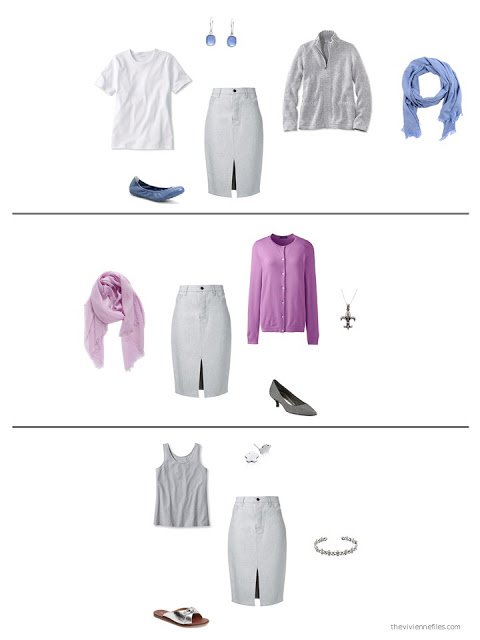 If you're not going to own a lot of skirts, maybe a really unusual one is worth considering?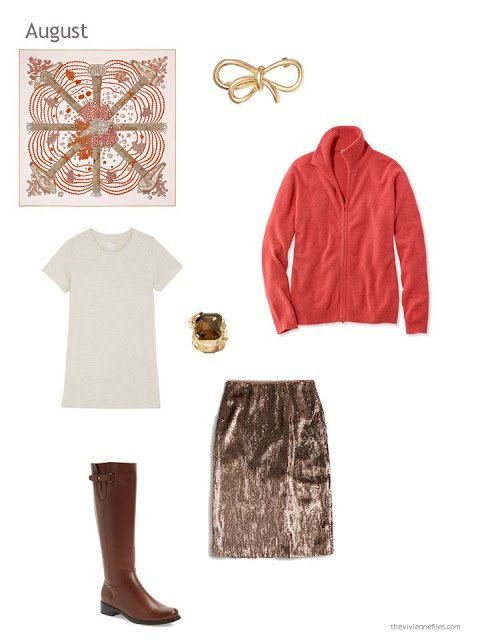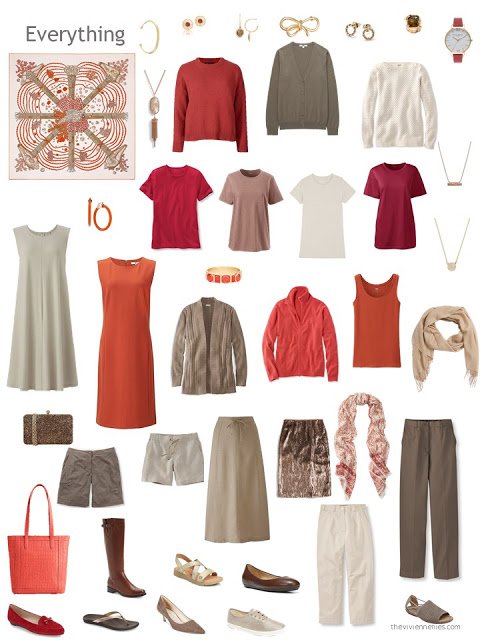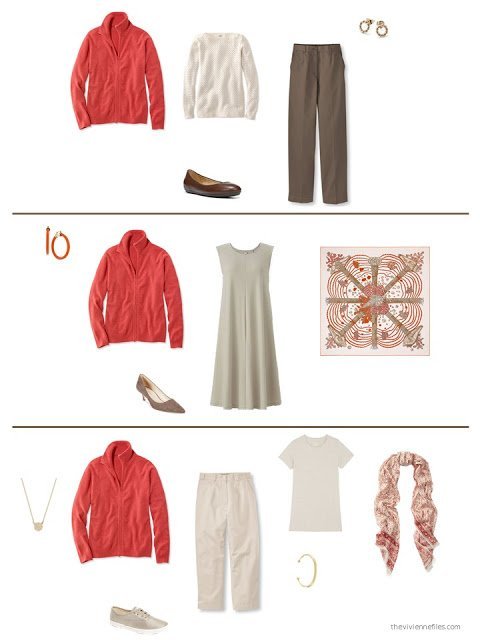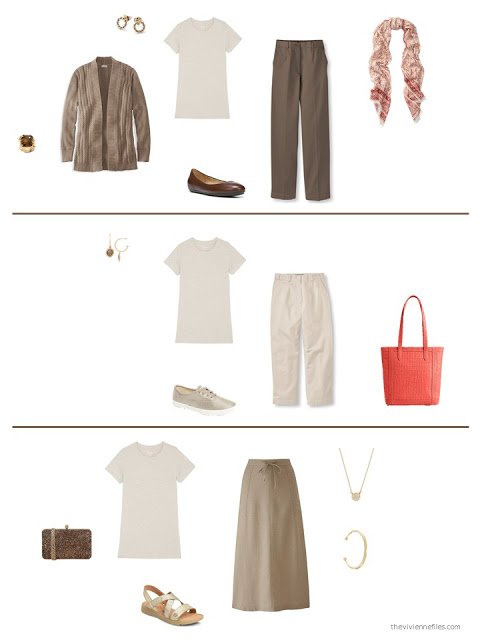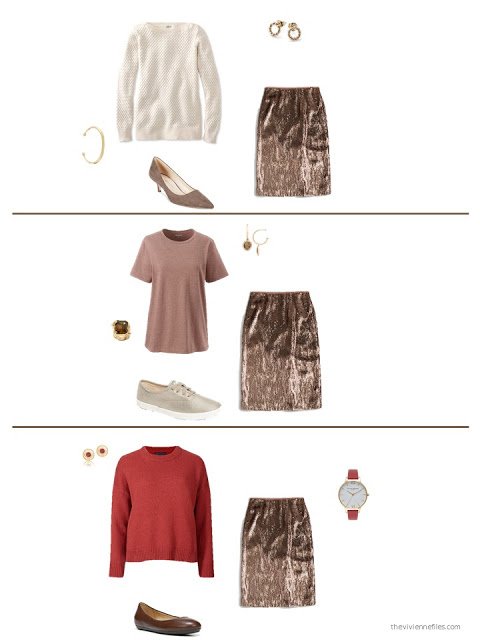 When I start looking at 3 ways to wear each garment, the power of this approach becomes really evident…
love,
Janice
p.s. please note that a few of these scarves have become available again – in some cases there is only ONE scarf available. If you've been looking, strike while the silk iron is hot!
For more in the 2017 "Build a Capsule Wardrobe – 12 months, 12 outfits" series, check out the following articles:
Looking for more ideas? Follow along as we build a new capsule wardrobe in 2018.