August 2, 2017
I leave tomorrow! My original plan was to go to Italy, but my friend had to postpone, so Belovedest and I decided that I would just get off the plane in Dublin (through which I was originally connecting) and spend the 12 days there. I'll be in an Air BNB for 6 days, and then B arrives and we'll move into a hotel. I'm mad excited…
This is a really uncharacteristic pack for me – it's a TON more stuff than I often take. But I'm going to get up in the mornings and do an alternate sprint/walk down the river toward the docks. (The wander back will probably require coffee shops…) That means that I need running skorts, shoes, tee shirts, socks, and probably some 2nd layer; Ireland is a lot cooler than Chicago, this time of year!
And then there's the going to pubs to hang out and watch sport, as well as the chance that we have to attend the GAA All-Ireland Hurling semi-finals at Croke Park. This is a BIG deal – 75,000 people packed into a stadium screaming like maniacs…
AND, of course, I'll be with Belovedest, so we'll go to a few nice restaurants too. But of course I have a plan!
First up, my travel outfit has to be something cool enough to not die on the way to the airport in Chicago. A linen cardigan and tee shirt should work well, I hope. I'm going to have my black rain jacket in my backpack, so that if it's cool or rainy when I land, I'll be fine:
Yes, these blue pieces from J.Jill are what caused me to fall off of my "no shopping" wagon! I've been looking for a new accent color for quite a while, and this one really hit me in the forehead and screamed "here I am you silly woman! buy me!!!". When inanimate objects shout at me, I tend to obey…
I'm packing in clusters – starting with black jeans that I found at Dearborn Denim. Made in the US, priced under $60! I bought a style designed for men, because I deeply and profoundly don't care about the gender of my garments… Around these jeans, I'm arranging some tee shirts, in case it gets hot, and a cardigan in case it's cool, and some scarves because I MUST have scarves…
If there's no forecast of rain, I'm going to wear white jeans as often as possible – it will feel like August even if the temperatures are in the low 60's…
I always remind myself when I'm packing that if I remember my passport, my credit cards, and my prescriptions, everything else can be managed somehow – it's not like you can't shop in Dublin! But I wouldn't want to try to buy new workout gear on the fly – this kind of thing can go badly wrong, and I'd love to avoid that! This is quite a bit of stuff, but I do NOT want to do partial loads of laundry at my host's apartment; electricity is (appropriately) expensive in Ireland and I'm not going to waste their money and resources…
Two dresses – depending on the weather, I'll wear one or the other frequently. A rain jacket, and a hooded sweatshirt that can be layered UNDER the jacket in the worst-case scenario…
I know this seems like a lot to pack, but I feel better knowing that I'm going to have all of this with me. Sometimes mental comfort is important. Plus I'm fortunate enough to only be changing locations once, so it's not as if I'm going to have to keep repacking every day or two…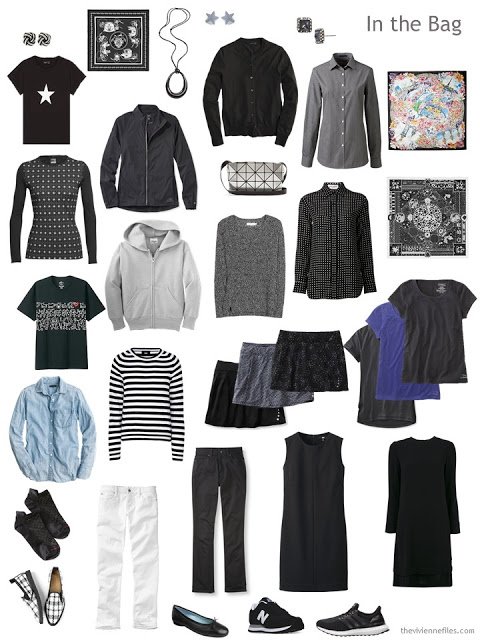 This does look really abundant, doesn't it? Of course, if you take out a few of the workout pieces it's not quite as insane. Five pairs of shoes is a bit nutty, though…
I'm checking my suitcase, of course. Belovedest bought me a gorgeous new bag for my birthday, which is more than big enough for all of these pieces.
As a last exercise, I'm double-checking to make sure that all of my things can be worn in a variety of combinations, so that I'll have abundant choices. For some reason, that feels important to me for this trip. I'm trying to be responsive to my emotional needs with this packing plan – it's not usual for me, but I think it will help me have a better vacation!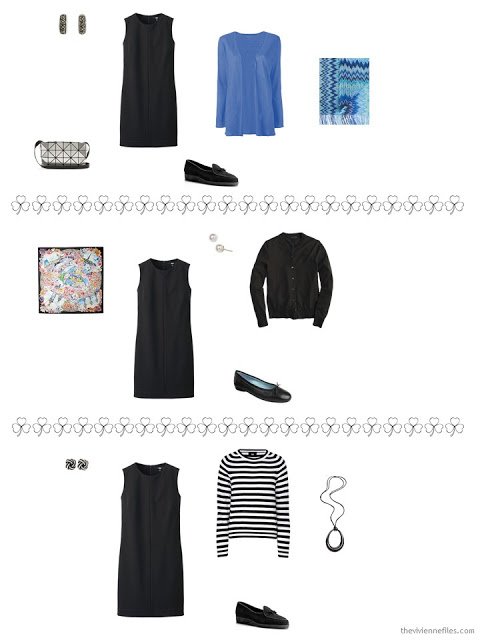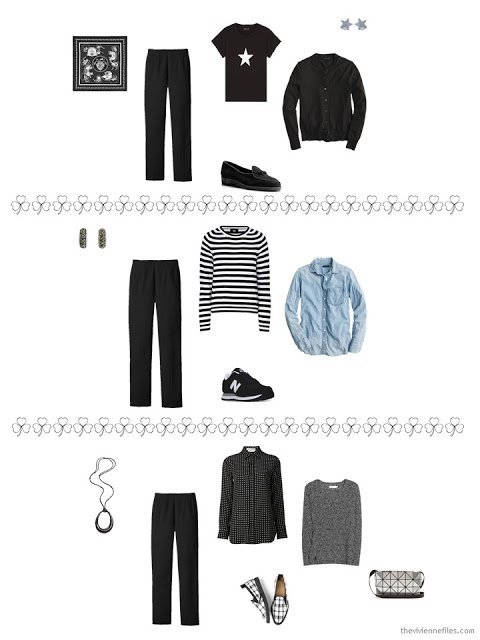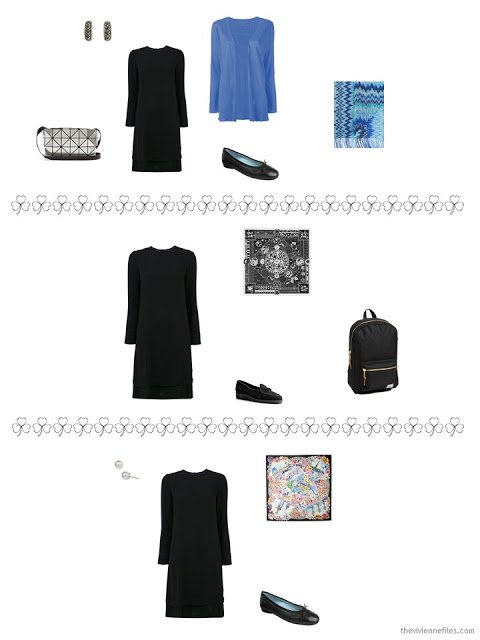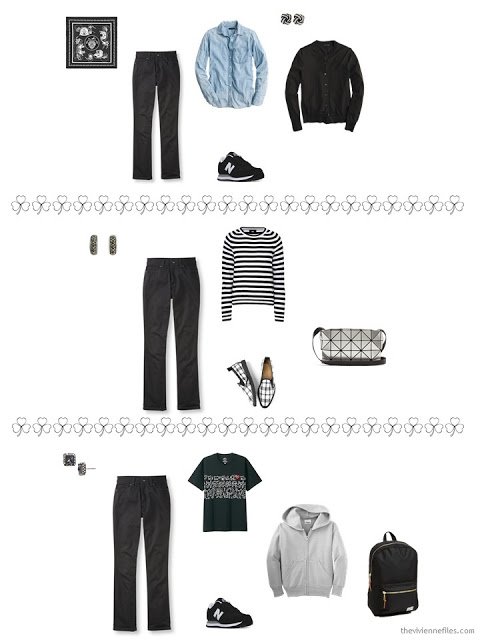 You just know that the second the plane lands, Ireland will be thrown into the longest, hottest spell of weather in the history of the country and I'll have to buy shorts, tee shirts and sandals…
love,
Janice
p.s. I'm trying to queue up "reruns" of earlier posts for you to have while I'm on vacation. But I can't encourage you enough to test out Instagram, if you haven't already. It's just an app on your phone or computer which enables you to view photographs from anybody you choose to follow, and nobody that you don't. You can search for topics that interest you – if you want to look at a million kitten photographs, THIS is the place. But if you install Instagram and look for me – The Vivienne Files (@viviennefiles) – you'll be able to keep up with what I'm doing, seeing, and eating while I'm away…