April 4, 2017
So our four friends from last week are meeting up at their hometown, for a high school function that none of them really wants to attend, but which none of them can gracefully avoid! (You can meet these four – the landscape architect, the psychiatrist, the cake decorator, and the day care manager – on the earlier posts from last week…)
To keep themselves amused, they agreed that they were all going to pack the same core wardrobe, and coordinate what they wore to various functions, just for the heck of it! They were pretty certain that nobody would notice, and that was going to be part of the fun…
The first evening, when everyone arrived, there was a sort of informal get-together at the local pub, bar, restaurant, karaoke place and just general social center of town. They decided that they would travel in, and thus arrive while wearing, their denim shirts:
They were delighted to see each other, and to observe the ways that they had all taken that most classic denim shirt and made it their own. This worked so well that they figured that they might as well each wear their khaki pants to the picnic tomorrow afternoon:
They were beginning to get some strange looks, but they thought that maybe it was because they were spending so much time together. Or because they were laughing so much…Later in the evening was a barbecue and swing dance party in the gym… While they struggled to muster much enthusiasm for this, they all agreed that they would definitely attend, and challenge the fates by wearing white tee shirts while eating drippy sauce-covered meat! (two of them planned to dance, and thus wore skirts; two of them wouldn't be caught dead dancing, and thus wore trousers…)
The next morning, everybody was meeting for brunch (at the same pub/restaurant/cafe etc…) before they headed home. It was simply impossible to resist wearing khaki skirts, especially since the weather had warmed up so much that they could wear sandals…
When they were packing to head home, they got together to compare notes on what garments they had in common, and what very personal choices they had made when they packed. The conversation was illuminating, and reinforced for each of them that they really quite preferred their own unique spin on the simple wardrobe core: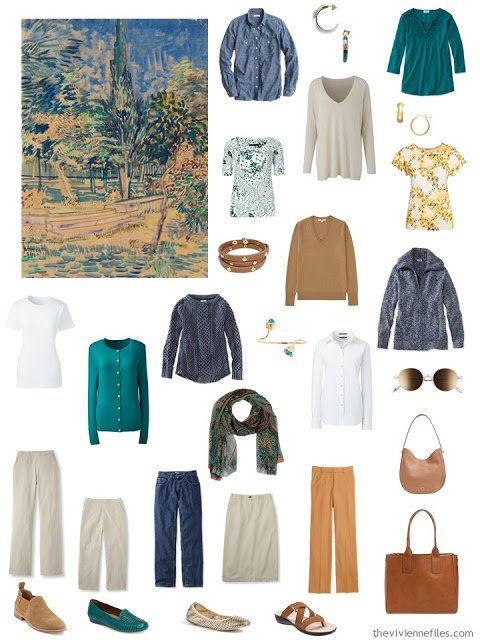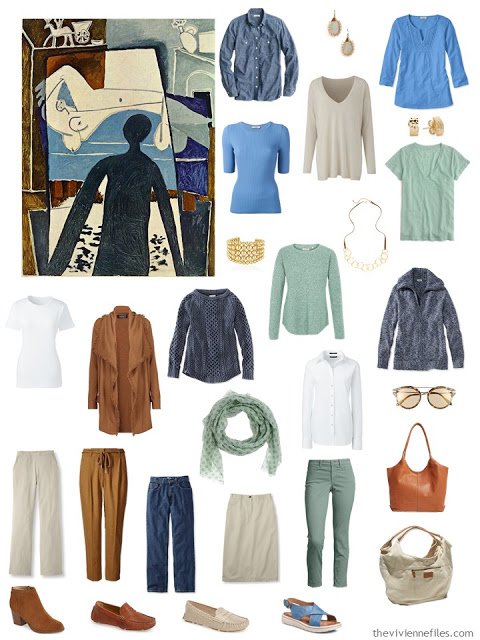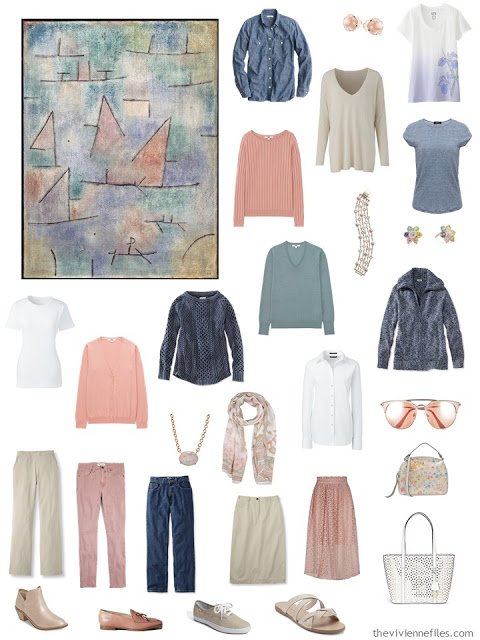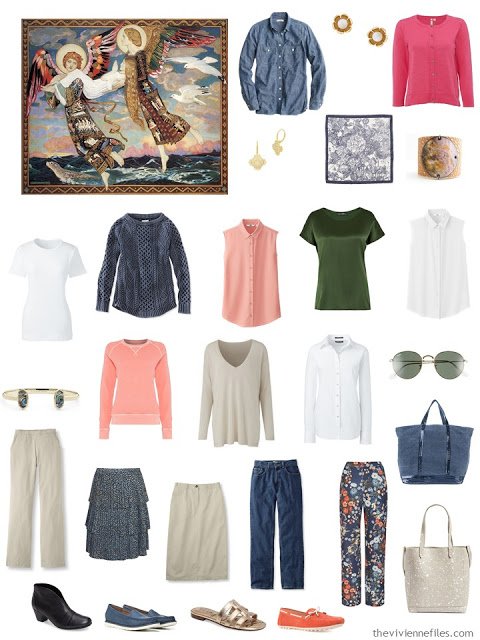 At the end of the weekend, they still weren't quite sure what the purpose of the whole get-together was supposed to have been, but they all agreed that they'd had a wonderful time!
Homecoming is next fall; they'll all be there….
love,
Janice