April 3, 2017
If you're new to this project, I encourage you to go back to the posts for the months of January, February and March to catch up with what we've accomplished so far…
This month, I'm pretending that spring is coming, and that it's warm enough to expose our ankles, but that we still are in the mood for a bit of sweater snuggling… (one could always wear a tee shirt, and tie the sweater around the shoulders…)
This first capsule wardrobe has had a lot of brown and black in it so far, so I decided to lighten things up considerably!
Somewhat the same story here – this wardrobe has been heavily dependent on beige as the neutral, and hasn't really addressed the lovely soft grey in the scarf…
Uh, yes, this is MORE grey… All of these wardrobes so far have had the potential for at least some grey as a secondary neutral, and I'm long overdue in choosing a few pieces…Here, I tried to choose jewelry that echoed the wavy, sort of fluid feeling of the print of the scarf:
And this jewelry was chosen to be sympathetic to the medallion print style of the scarf:
(these green shoes with the overtones of orange and blue were made for this wardrobe…)Here, the perfect sweater turned out to be a cardigan! That's not a problem – button it up, and it's a crewneck… (I always forget to wear my sweaters this way, and it's a pity because it really does make them more useful.)
I loved this outfit – the textures, and the touches of brown…
Here are the complete wardrobes, after four months. Only eight pieces of clothing in each wardrobe, but I think they're each taking on very distinct "personalities."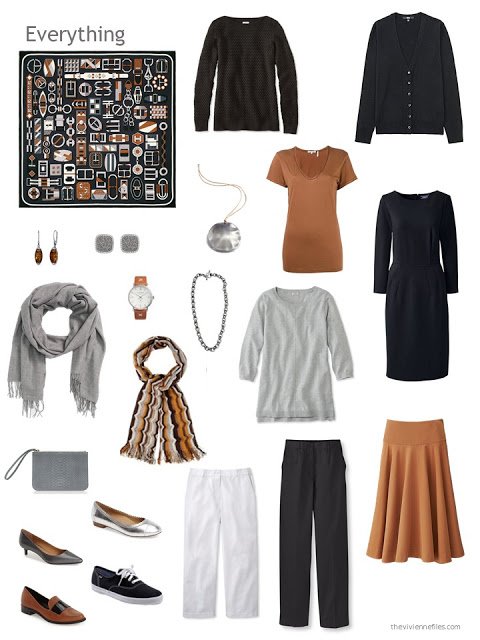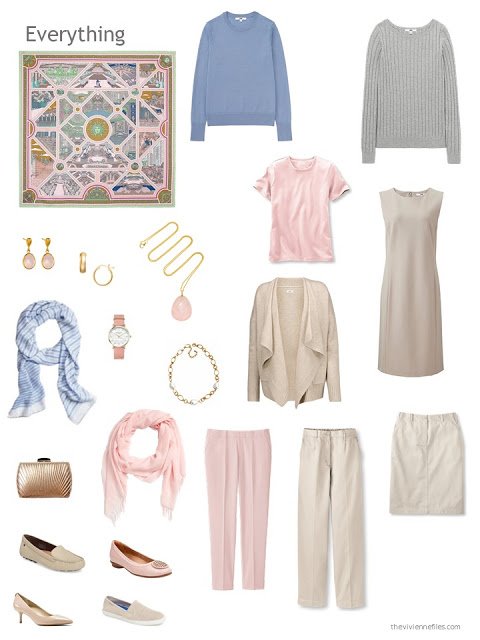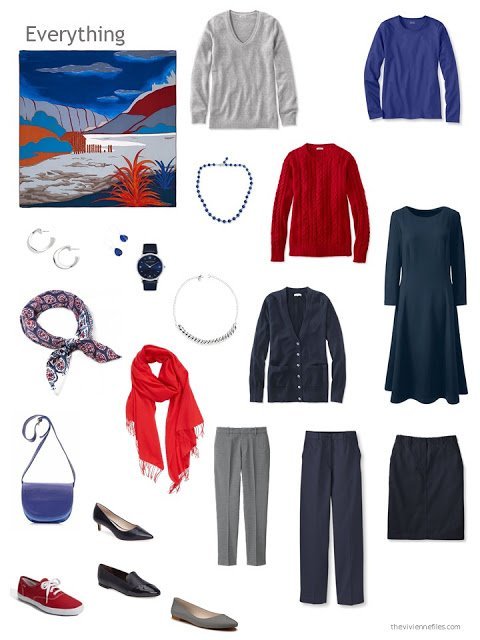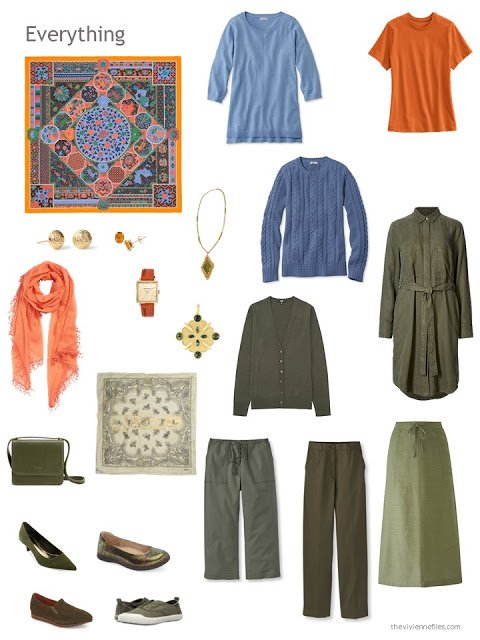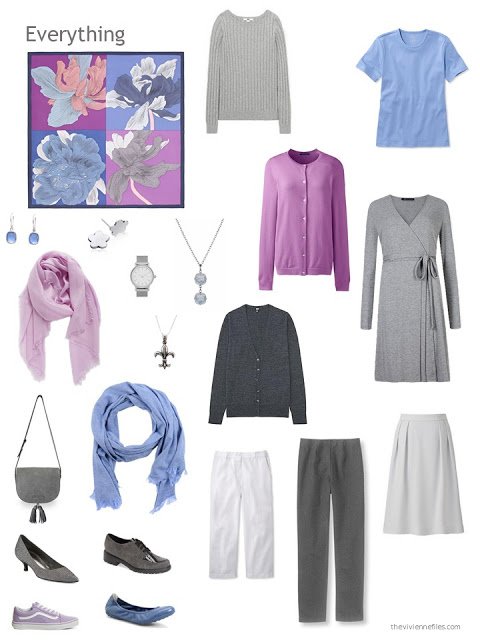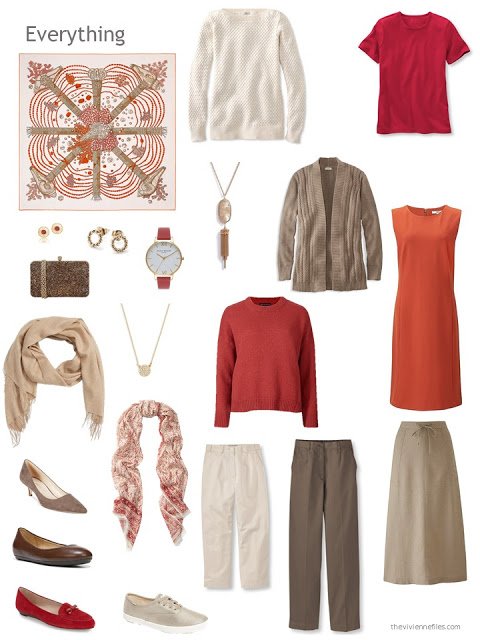 And just to give credit where due, and to give you a little bit better view of the scarves all in 1 place, here are our source inspirations. Some are sold out, but some are still available…
At this stage, the first wardrobe is still the one most like what I would normally wear, but I have to admit to really beginning to fall for the last one, with the shades of brown, and accents of red and orange. I'd look pretty hideous in these colors (without serious corrective makeup, which isn't going to happen!)…What can all of this mean?
love,
Janice
For more in the 2017 "Build a Capsule Wardrobe – 12 months, 12 outfits" series, check out the following articles:
Looking for more ideas? Follow along as we build a new capsule wardrobe in 2018.