January 30, 2017
So far, so good for my year without shopping!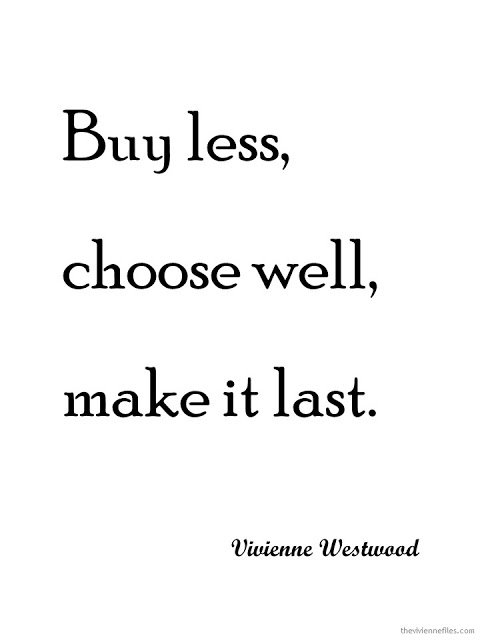 I bought one thing in early January, using a gift card that I received for Christmas. I've been searching for a hands-free way to carry essentials when I travel, and I never have much luck with crossbody bags. When I saw this very modestly sized – but not twee – backpack, I knew it would work well. It holds my travel toiletries, my tablet, and my backup phone battery, so it's just about perfect. So far…
I really like it's low key look – just the one logo, simple leather zipper pulls etc. And I'm the kind of person who always gets confused when I have a bag with lots and lots of pockets. "You'll be so organized…" Nope, I'm just rummaging around trying to remember what I put where. This has a bit of a sleeve in the (striped!) interior, to keep my tablet in place, but otherwise it's the small exterior pocket for keys and small stuff, and one big gaping maw for everything else! Time will tell, eh?
I'm not changing my building blocks for February; they've been fine so far, and I don't know that it makes any sense to tinker with success: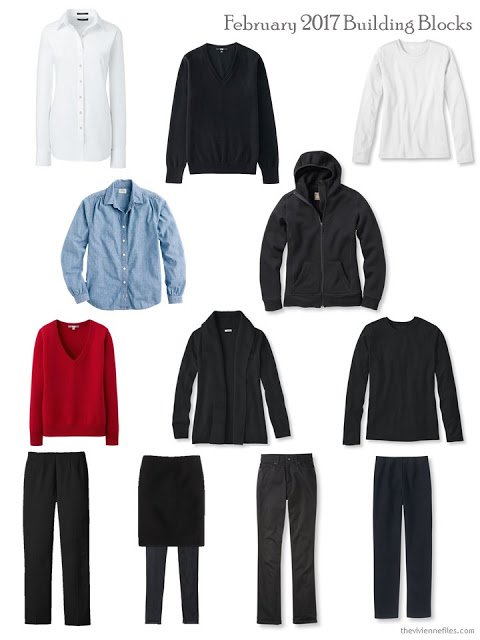 shirt – Lands' End; v-neck sweater – Uniqlo;
white tee – L.L.Bean
; chambray shirt – J. Crew; hooded sweater – L.L.Bean; Sweater – Halogen; cardigan – L.L.Bean;
black tee – L.L.Bean
; cords – NYDJ; skirted leggings – Eileen Fisher; jeans – NYDJ; trousers – Eddie Bauer
Ah, here's a change!
First off, why a brown sweater? Well, before I went to Paris, back in December, I was sorting through my scarves, and I ran across an old Hermes scarf that I haven't worn in ages. Brown and black…
So when I was in Paris, in the really cool Uniqlo store on the Rue des Francs Bourgeois, and I saw the table of cashmere sweaters on sale for 59,90€, I immediately thought of brown. Thus, here it is!
And I think that many of us in the Northern Hemisphere use Valentine's Day as a way to sneak a lot of pink and red into our wardrobes! For me, although I know rationally that the days have been getting longer since before Christmas, I don't believe it's true, in my heart of hearts. So anything that brightens up a day is worthwhile. Tans have faded (and should stay faded forever!), hair that lightens in the sun is growing out, and we all need a bit of flattering color near our faces!
The star cardigan? Cozy, warm, whimsical. February also needs whimsy!
As I did last month, I'm showing a few ways that these pieces can come together and be worn. These 17 pieces would make a pretty varied travel wardrobe, if I go anywhere this month. (oh please, let's just stay home a bit…)
I think I'll survive another month without shopping, no problem.
love,
Janice
p.s. If everything goes according to plan, I'll be back to normal work in time to do February 1st's 12 Months, 12 Outfits post on time. If I'm delayed somewhere, somehow, I'll try to post something just to keep you in the loop. You know I'm hurrying to get back to work, and to you all!
More from my 2017 Year Without Shopping Series: