Join me on this adventure! Someone wrote to me last week, after I showed this amazing storm photograph, asking if these colors could work as accents for a capsule wardrobe that is mostly grey.Well… maybe. I'm going to give it a try, to see how it works. But I have a real concern: all of the shades of pink and purple will be glorious accents to the grey wardrobe, and would be madly flattered by black leather goods and silver jewelry with pink, lavender or purple beads, stones or pearls. HOWEVER… introducing the warm browns and tans into the mix immediately makes me think that I need to use gold, rather than silver, jewelry. And I'm not at all sure where the leather pieces will fit in….
Nonetheless, we shall endeavor to make progress!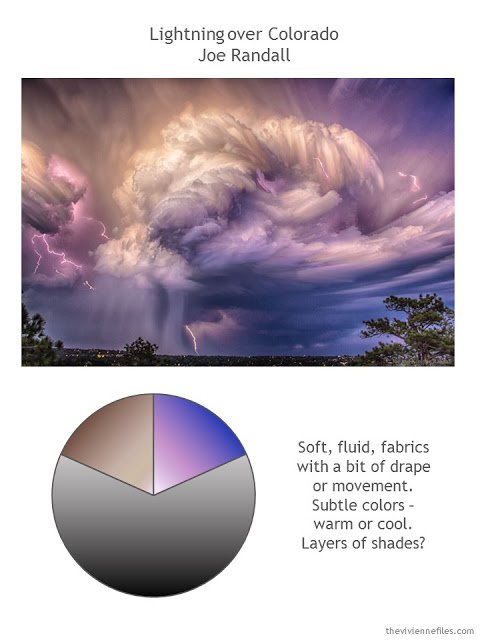 Any way you look at it, that's one amazing photograph!
So starting with the neutral grey that our friend requested; a simple, classic pair of pants, and a pair of comfortable but still attractive loafers is pretty much where EVERY wardrobe starts, on The Vivienne Files!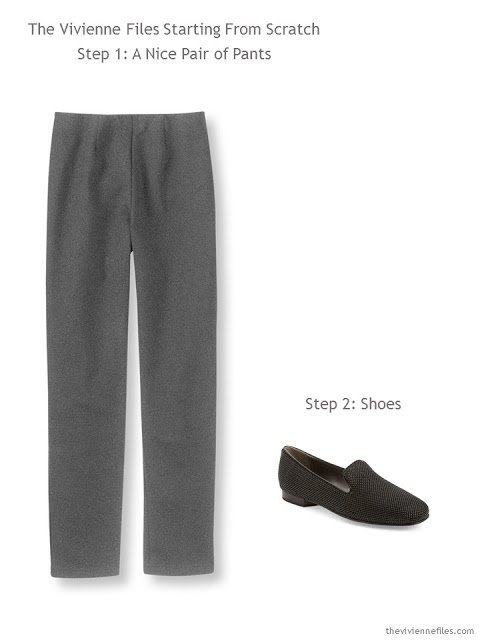 I'm sticking with VERY simple silhouettes, to start. We're going to have enough wrangling later, with colors….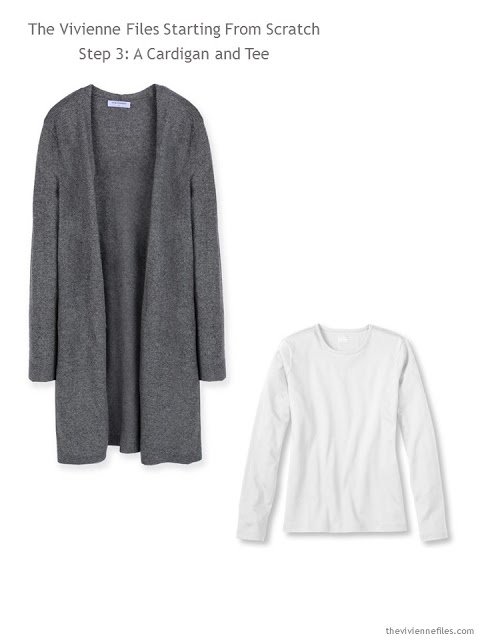 A classic pair of jeans, and an equally classic tuxedo-style shirt finish off our first day's choices. While none of these pieces, on their own, will blow your hair back with excitement, having them all in your wardrobe gives you a good basis upon which to show off your favorite accessories! And your more colorful and "statement" wardrobe additions will have some "anchors" if you're careful to start simply…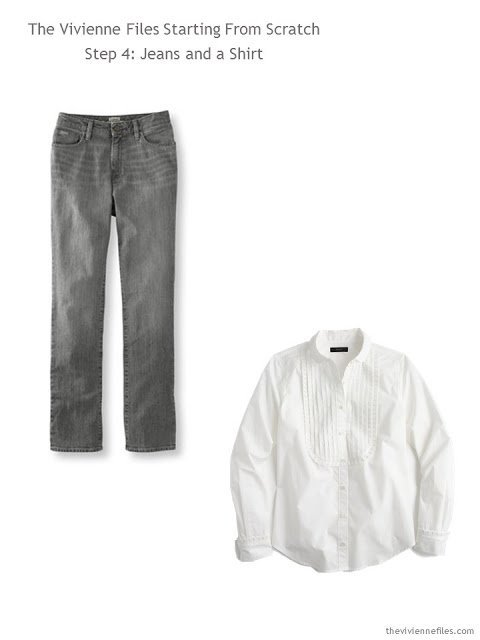 Yes, admittedly, this is pretty basic, and tremendously neutral. That's the strength of these pieces!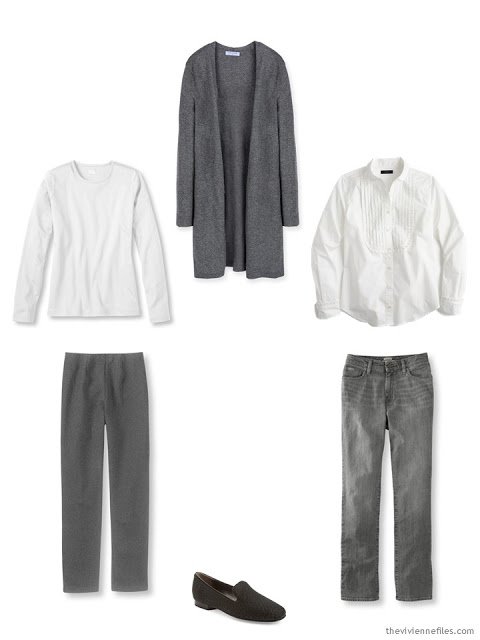 And don't lose sight of the fact that you've already got 8 outfits, just from these 5 pieces. Imagine what the addition of just a scarf and an accent cardigan will do for this fledgling wardrobe.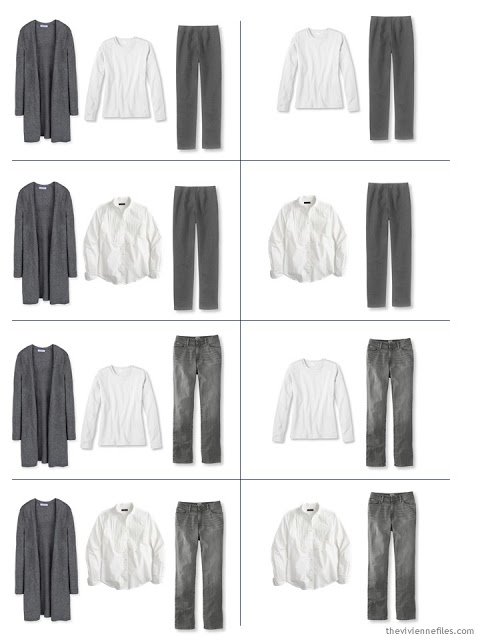 Tomorrow, things get more… colorful, certainly, but also more challenging! Join in to see if this is going to work…
love,
Janice