I saw a TON of art when I was in Paris, so you're going to be inundated with "Start with Art" capsule wardrobe for the foreseeable future!I think anybody who has met me can appreciate why this painting caught my eye immediately:
I loved the clarity and simplicity of this painting – the color scheme is a refreshing change from seeing black and white with red so frequently. (not that I'm going to quit wearing red any time soon, but I do understand that it's ubiquitous…)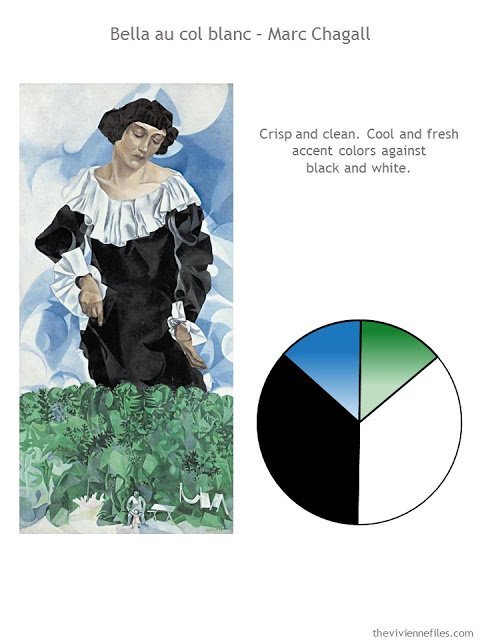 She's NOT Feeling Christmasy…
Some years, you just don't…
But she knows that she has to look beautiful for a couple of days, so she breaks out her favorite colors (no red, thank you!) to accent her best black clothes…
There will certainly be a dressy meal somewhere in the family get-together, so she packs her go-to velvet skirt…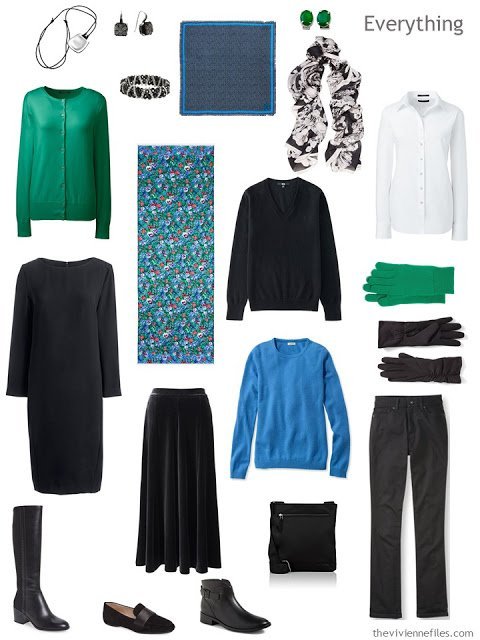 And as long as there are small children in the family, there will be some sort of outdoor… stuff… so she's sure to have jeans with her. Happily, she's not traveling to a snowy destination – that would make carry-on packing IMPOSSIBLE!
Only the most comfortable shoes go with her; family holidays are painful enough without having sore feet…
She will have plenty of choices about how to get dressed – more than she will need for a short weekend holiday trip.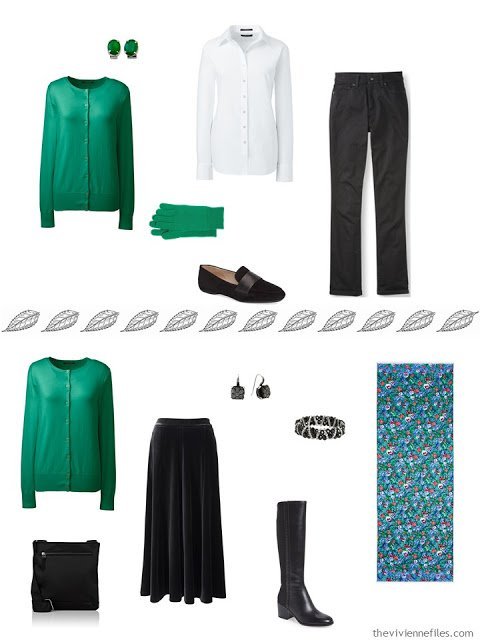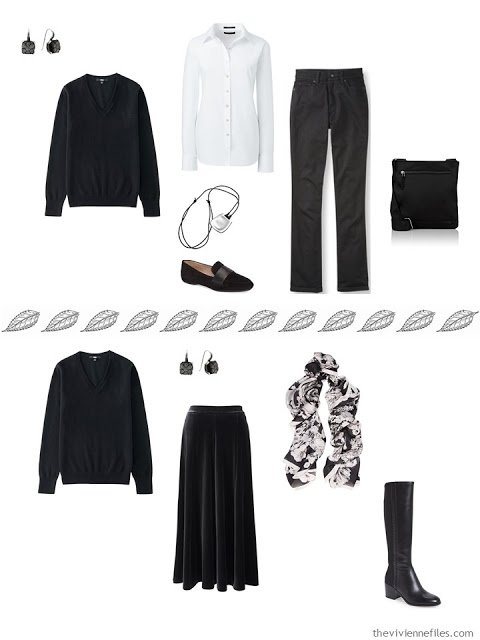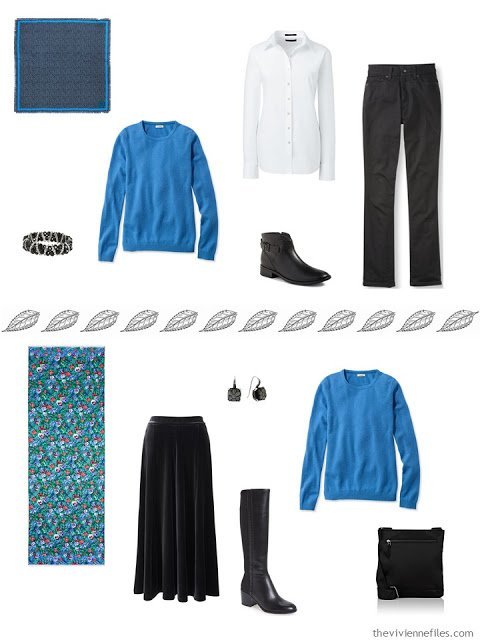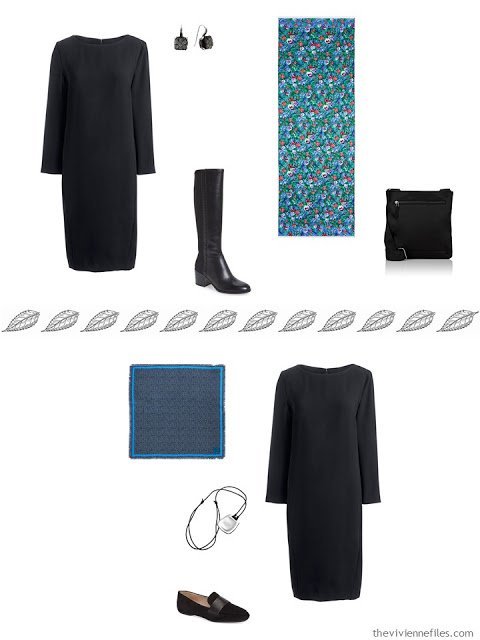 She's thinking that shortly after she gets home (and does laundry) she's going to book another trip – quite different – and do things SHE wants to do. All by herself…
love,
Janice
p.s. Yes, it's below zero, and yes, I'm going out today? How do I do it?