December 20, 2016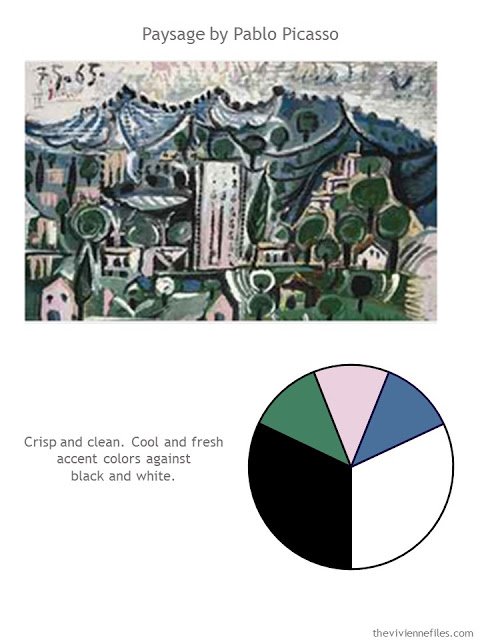 New Year's is MY Holiday…
After the madness that was Christmas, our heroine decided that she's going to go away for a long weekend for New Year's Eve and Day… So she sends her core 4 garments to be cleaned (of course she washes her own jeans!) and starts making plans.
Because it's the new year, she's feeling the desire for a pretty spring flower pink, and lovely sky blues…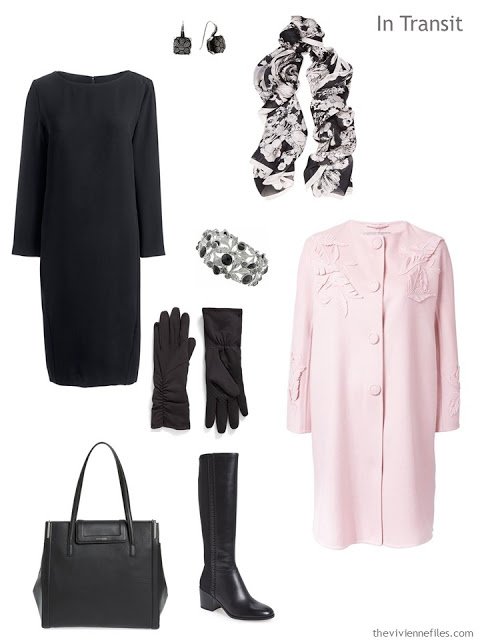 Dress – Lands' End; tote – Louise et Cie; earrings – Stephen Dweck; scarf – Roberto Cavalli; bracelet – 1928; gloves – UR; boots – Sarto; coat – Ermanno Scervino
So she switches up just SIX things that she packed for her last trip (and decides to wear her amazing leafy-trimmed coat) and gets ready to set out for the city…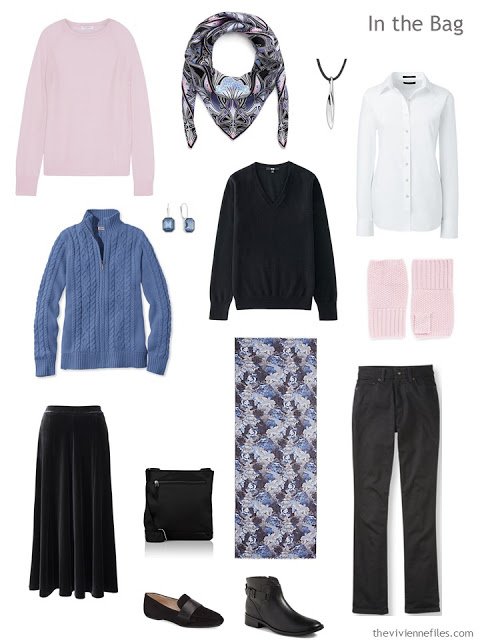 Pink sweater – Equipment; paisley scarf – Liberty London; leaf pendant – Nambe; white shirt – Lands' End; cardigan – L.L.Bean; earrings – Monet; cashmere v-neck – Uniqlo; pink gloves – Lane Crawford; velvet skirt – Lands' End; bag – Barneys New York; loafers – Louise et Cie;
blue scarf – Talbots; boots – UGG; jeans – L.L.Bean
She's going out – alone – to dinner and then a concert on New Year's Eve. She plans to be in bed well before midnight…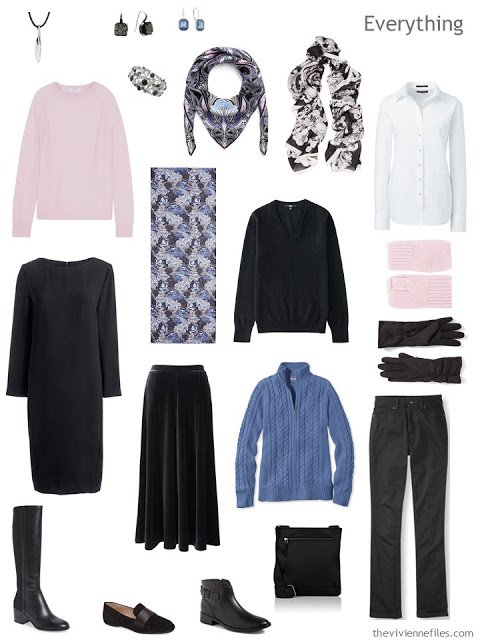 And on New Year's Day, she has NO PLANS AT ALL. None. She's going to get up when she wakes up, she's going to order room service, and she's going to go out and walk around. See what's open, see what there is to do, wander into places when she gets hungry… Maybe shop, maybe not…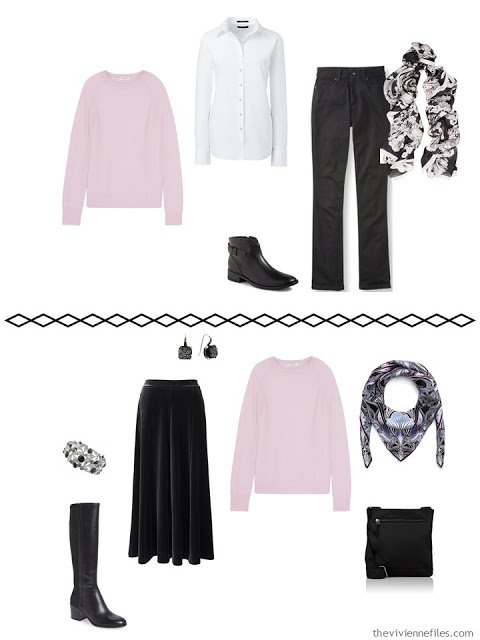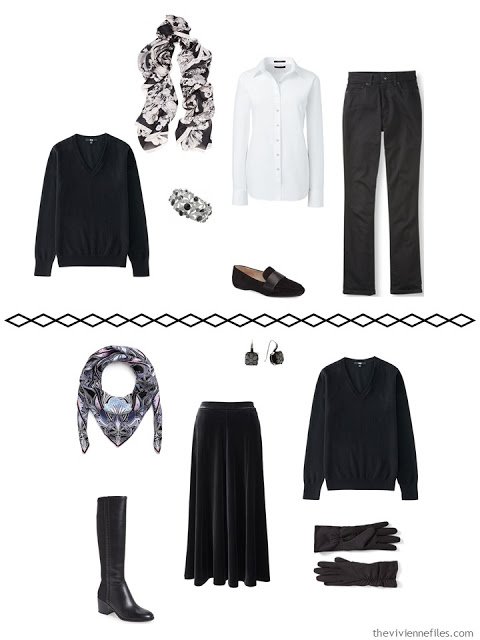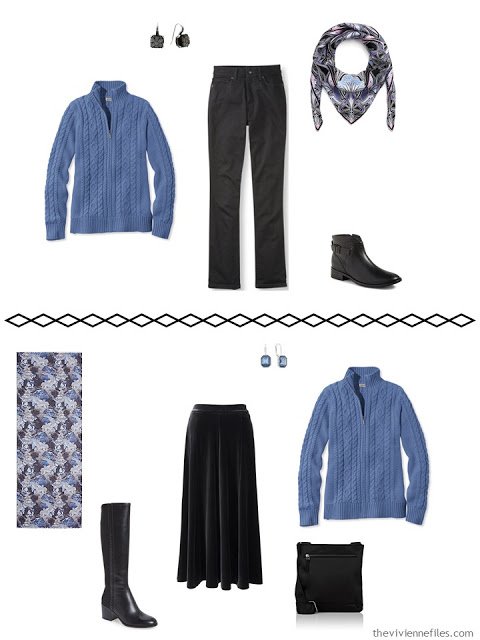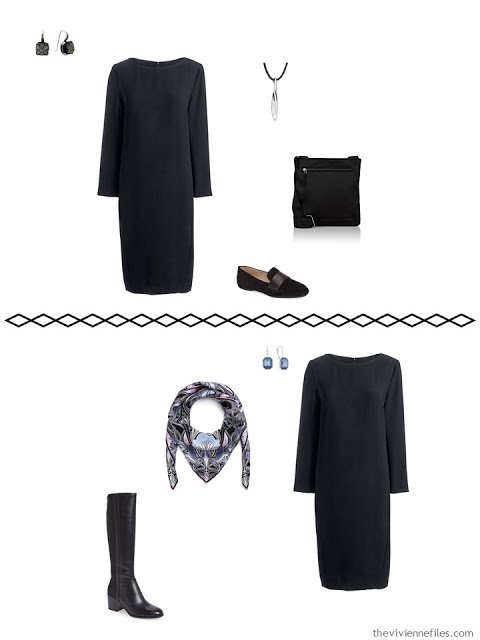 She thinks that the beginning of the year is the ideal time to listen to her voice, and to think about what the rest of the year will hold…
And she's going to listen without any distractions!
love,
Janice