October 26, 2016
These colors could be "Halloween-y," in a capsule wardrobe but I'm going to keep that from happening!
The presence here of the sandy tan, and some white, are critical!
She knows that she's going to have to leave the museum and dine, and go to sleep, but she's headed back the next morning for more…. more…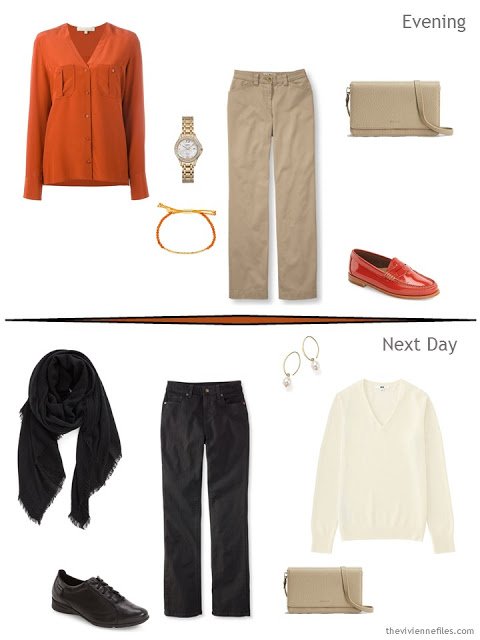 More joy? More appreciation? More admiration?
More happiness….
love,
Janice