October 26, 2016
These colors could be "Halloween-y," in a capsule wardrobe but I'm going to keep that from happening!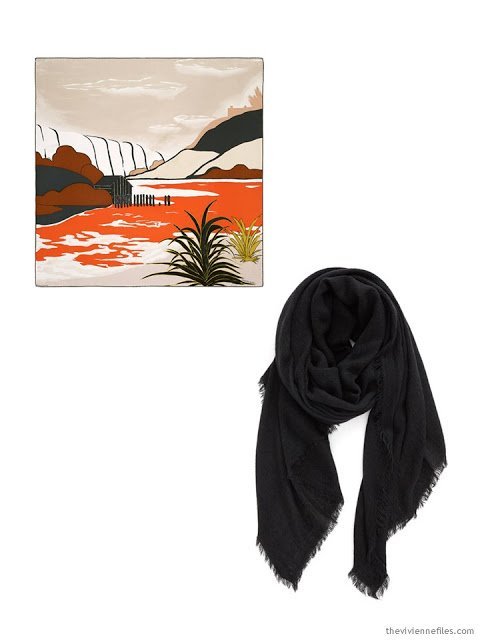 Scarf – Hermes Au Bout du Monde; wrap –BP.
The presence here of the sandy tan, and some white, are critical!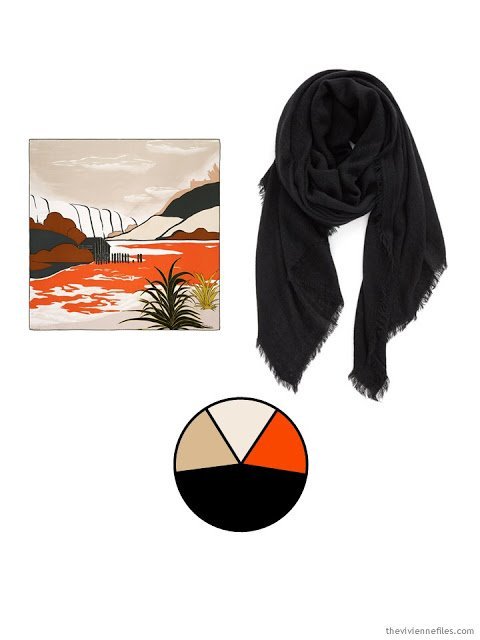 Scarf – Hermes Au Bout du Monde; wrap –BP.
She Wrote Her Thesis…
about Lázsló Moholy-Nagy! So when she learned that the Art Institute of Chicago had a HUGE special exhibit of his work, she cleared a couple of days from her calendar…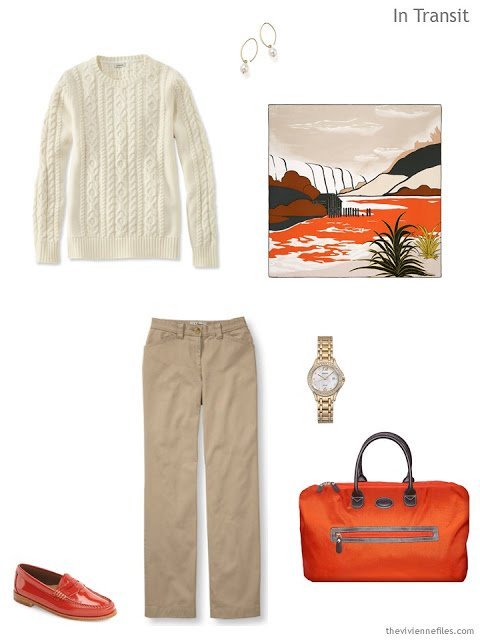 sweater– L.L.Bean; earrings – Bloomingdale's; scarf – Hermes Au Bout du Monde; loafers – G.H.Bass & Co.; khakis – L.L.Bean; watch – Seiko; bag – Bric's
His work influenced all sorts of things in her life – not the least, her affection for orange!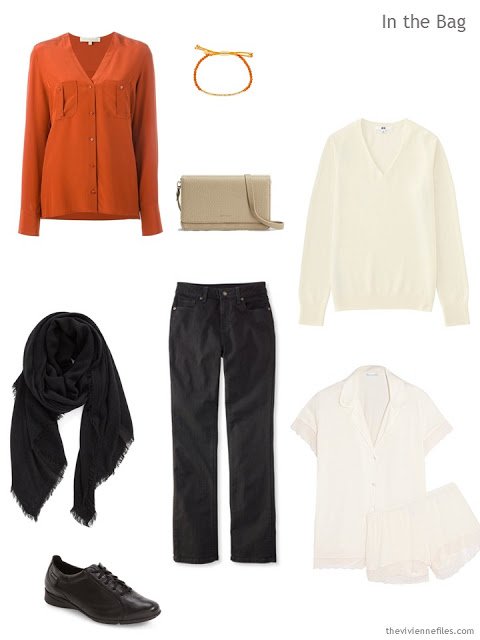 Blouse – Vanessa Bruno; bracelet – Gorjana; bag – Matt & Nat; sweater – Uniqlo; sneakers – Mephisto; wrap –BP.; jeans – L.L.Bean; pajamas – Eberjey
She knows that she's going to have to leave the museum and dine, and go to sleep, but she's headed back the next morning for more…. more…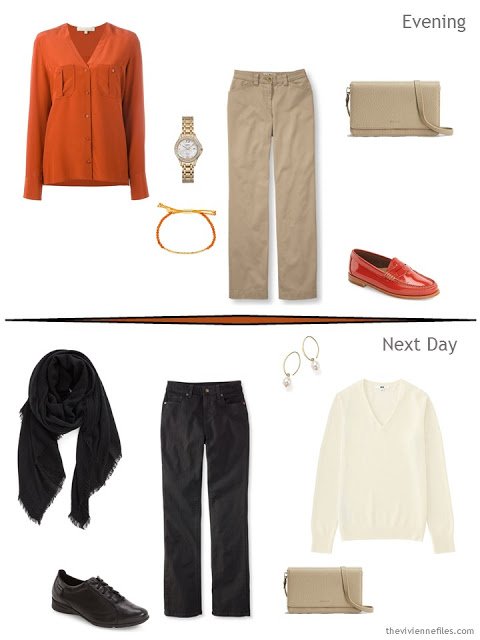 More joy? More appreciation? More admiration?
More happiness….
love,
Janice