October 18, 2016
I love this scarf – in fact, in the next 2 weeks, you're going to see it FIVE times, in 5 different color combinations. I do these kinds of things to show the inherent versatility in simple garments, once you start playing around with the color combinations!
So let's start here:
I'm going to resist the temptation to focus on the black, and use sand as our main color: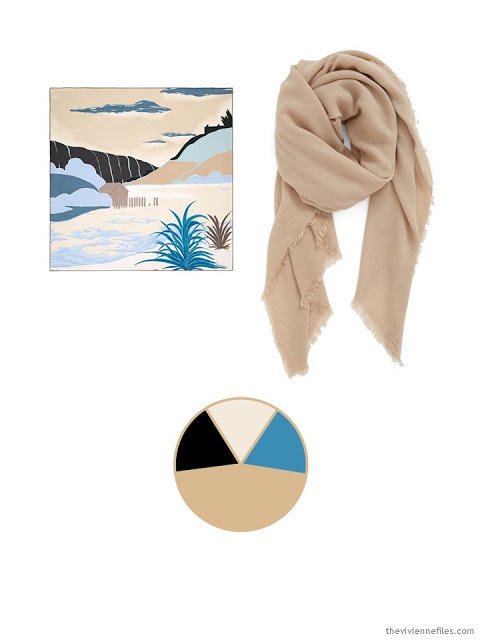 Scarf – Hermes Au Bout du Monde; wrap – BP.
HOW Did He Do It???
It was the place that's booked until Christmas. Christmas of 2018…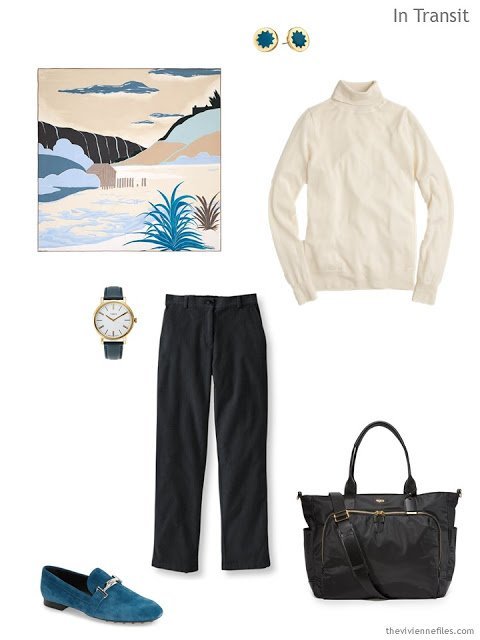 Scarf – Hermes Au Bout du Monde; earrings – House of Harlow; watch – Timex; turtleneck – J.Crew; loafers – Tod's; cords – L.L.Bean; bag – Tumi
When the phone rang, she wasn't surprised to hear from him. But he had to repeat himself THREE TIMES before it really sank in that they're going out to dinner. THERE. TONIGHT….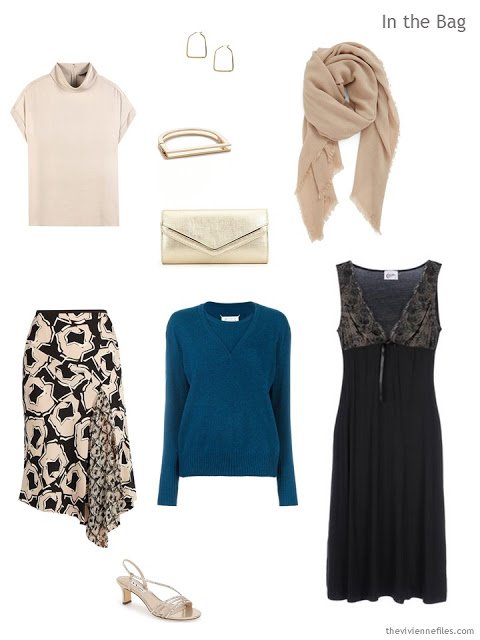 Silk top – Malene Birger; earrings – Trina Turk; bracelet – Miansai; bag – Kate Landry; wrap – BP.; skirt – Diane von Furstenberg; sweater – Maison Margiela; pumps – Nina; nightgown – Christies
Notice the angular earrings and bracelet that echo the pattern of the skirt fabric?
Thank heavens the laundry was done, and she'd picked up dry cleaning!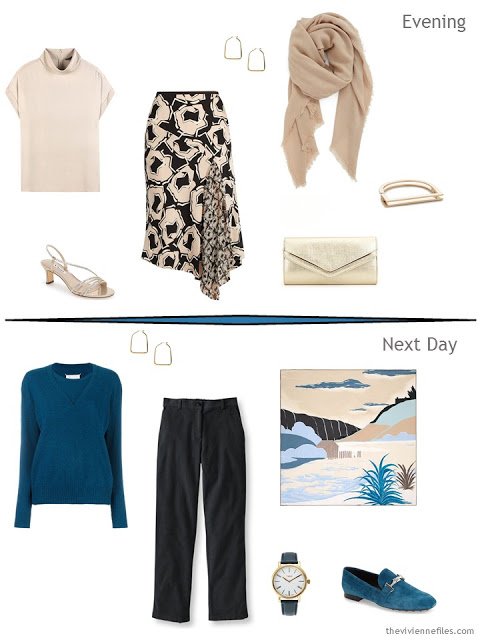 A nice roomy sweater for the return home might be the perfect thing; she expects to still feel somewhat stuffed tomorrow…
love,
Janice