October 19, 2016
Classic colors, timeless design:
The clever color scheme of this scarf opens the door to a capsule wardrobe with accent colors of red, bright pink, or cobalt blue… maybe even grey?
Sisters From Different Mothers
They've done it once a month for YEARS…
They get a hotel room downtown, and spend the night together. Some evenings they dine out, sometimes they go to the theater, or an opera. But they always dress up, and they always laugh until their sides hurt. Even at the opera! (heck, especially at the opera…)
Tonight, they're just going to an old favorite restaurant. Then they'll sit up half the night talking…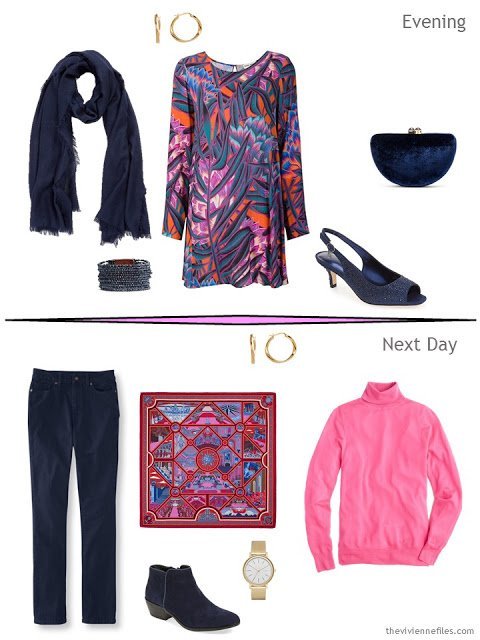 Everybody should have this kind of unconditional friendship, eh?
love,
Janice