May 26, 2016
Okay, I'm more than a little bit smitten with Ms. Gontcharova's work…
For someone who wanted to base their entire wardrobe around this work, there's also a bit of green in here: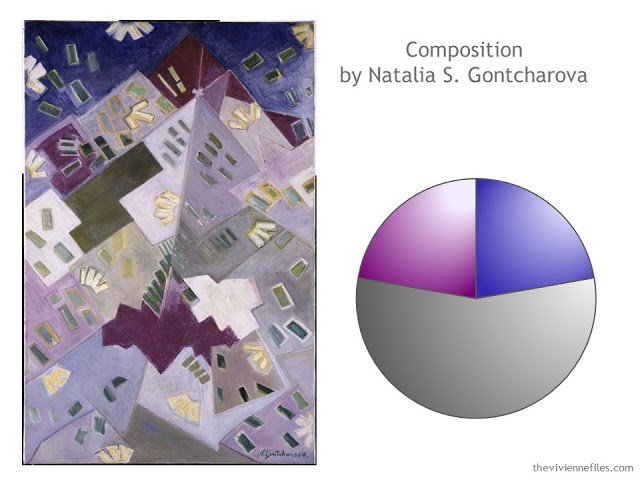 When I Am An Old Woman… (blah, blah, blah)
Yes, we know, you'll wear purple. But she's been wearing purple FOREVER…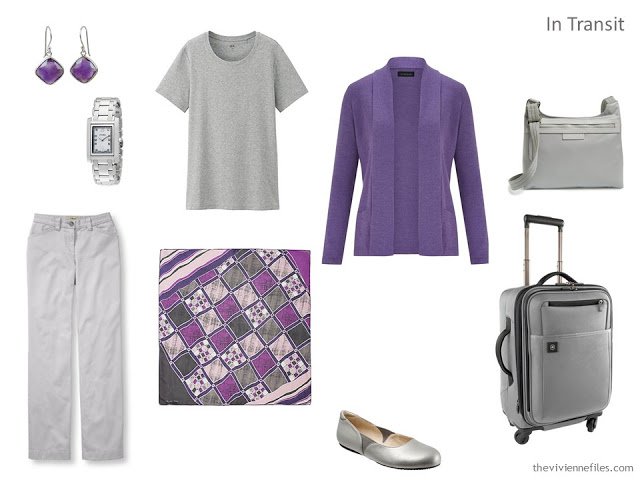 earrings – Matta; watch – Fendi; pants – L.L.Bean; tee – Uniqlo; cardigan – Viyella; scarf – Halston; flats – SoftWalk; cross body bag – Longchamp; suitcase – Victorinox
She wears every shade of it. She buys her entire wardrobe with an eye to how well it will work with "her" color…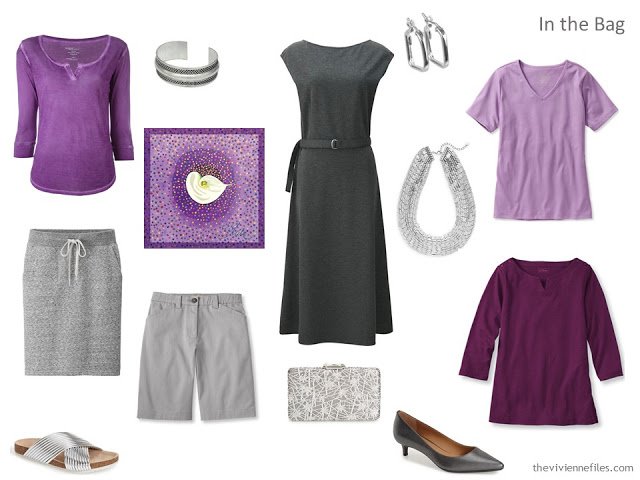 Henley – Majestic Filatures; skirt – Uniqlo; sandals – Loeffler Randall; bracelet – Achara; square scarf – Mila Such; shorts – L.L.Bean; dress – Uniqlo; evening bag – Sondra Roberts; earrings – Luis Banda;
necklace – R.J. Graziano; pumps – Calvin Klein; v-neck tee – L.L.Bean; tunic – L.L.Bean
And she mixes multiple shades of purple without hesitation, and without apology.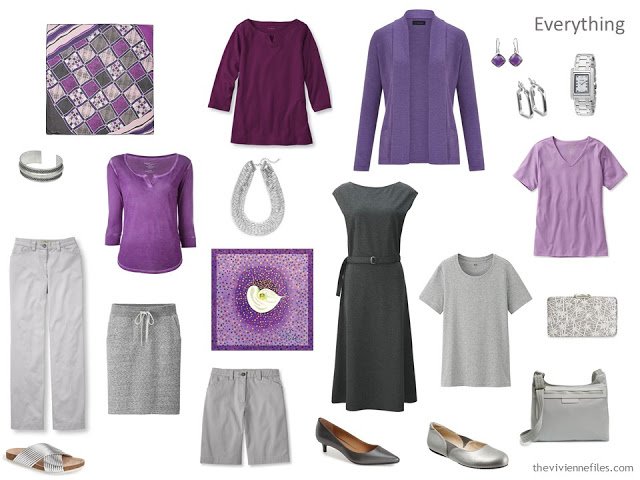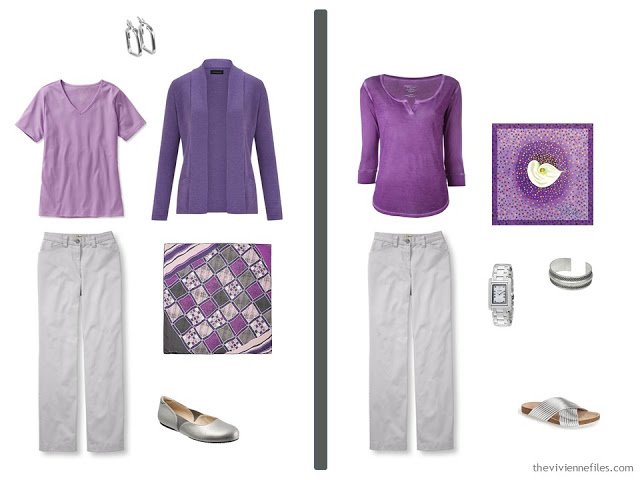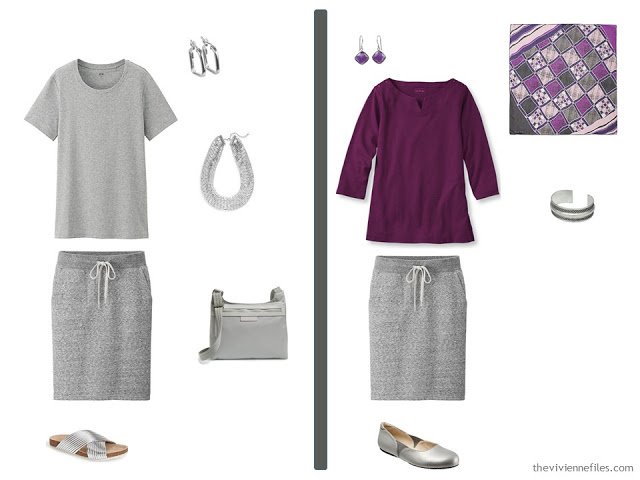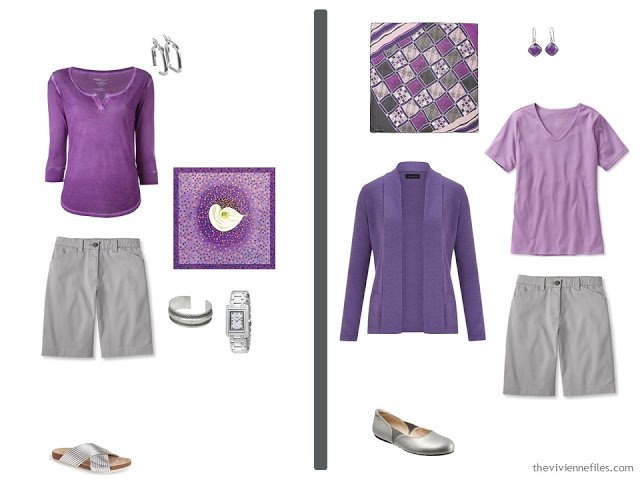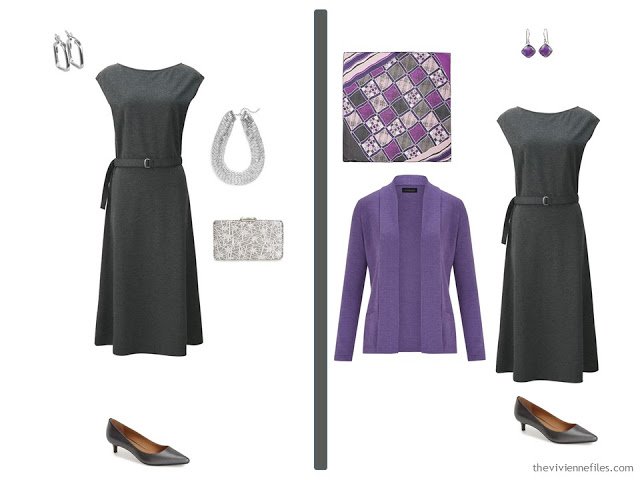 Someone once told her that she had eyes like Elizabeth Taylor's; but she knows that it was only the reflection from her blouse…
love,
Janice