March 1, 2016
It's that time again!
This month, I have chosen outfits that are the most casual way POSSIBLE to wear a skirt. While you might never feel comfortable wearing a skirt with a pair of Keds, it's a normal outfit for me, and it at least gives you a good laugh at my expense!
Just a reminder, these are the scarves around which I'm building each capsule wardrobe. Your choice of focal point does NOT have to be an expensive scarf – it can be any beautiful object or image that resonates with you. If your favorite picture in the world is your computer wallpaper, work with it!
But I feel like I should mention that if you really DO love one of these scarves, don't hesitate to get it. Hermes does NOT carry things forever – when they sell out of a style, that's it! This is one of the reasons that their scarves hold their value forever – they don't saturate their small market… These scarves will almost all be completely sold out of the stores before we finish this series of posts on December 1st.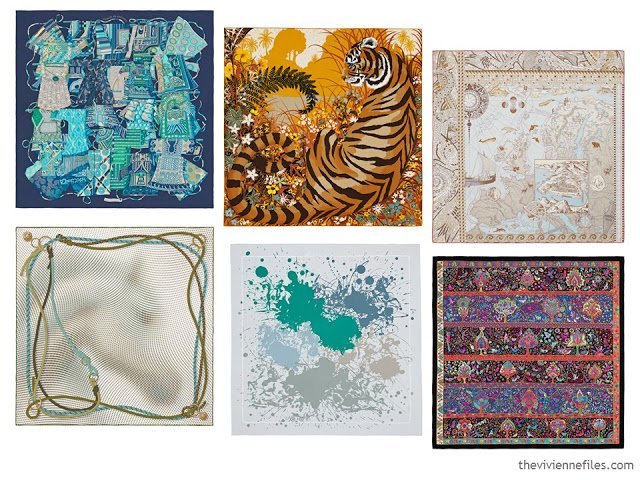 For what it's worth, when I chose these pieces, I did NOT look at what else was already in the "wardrobes" for each color scheme. I was curious to see if items chosen just because of their harmony with the scarf would ALSO be harmonious with each other.
What a cool bag, eh? Maps are a big weakness for me…
If you're going to wear Keds with a skirt, they don't really have to match, do they?
Here how the six new items look when mixed into the pieces from the January and February outfits. If you're interested in any of the things that are included here from the earlier months, you can find the January post here, and the February post here. But please remember that retailers sell out of things, so it's probable that some of these goodies are no longer available.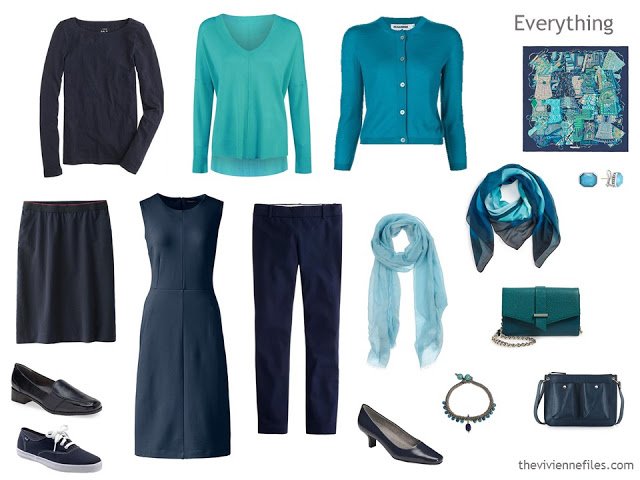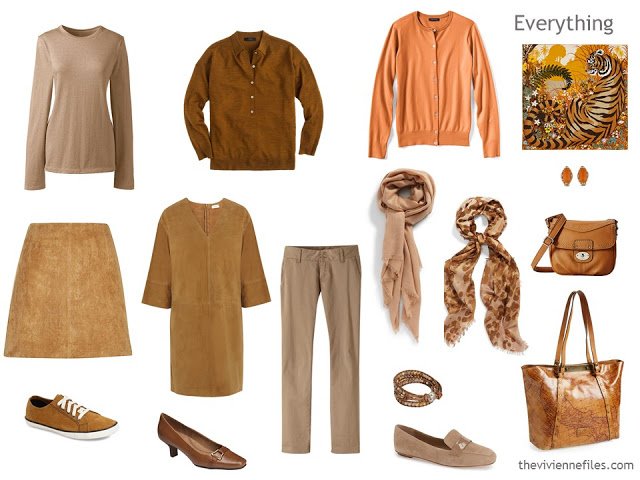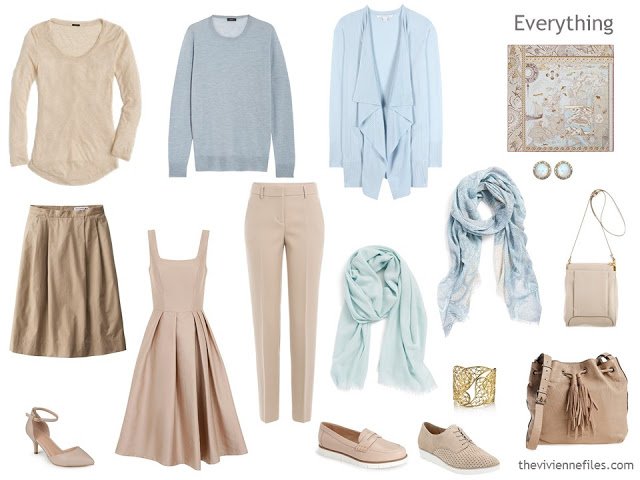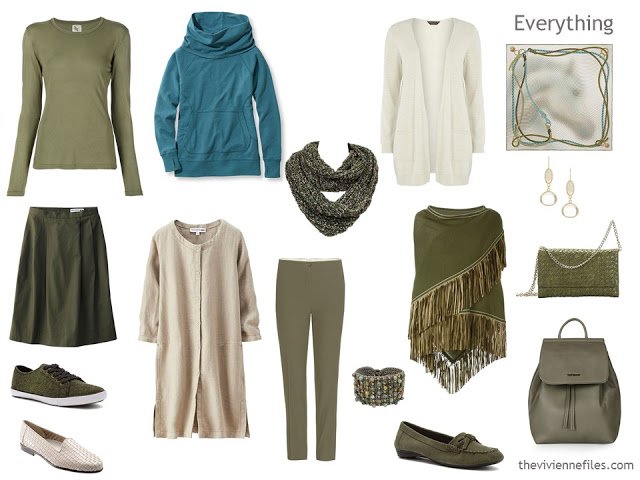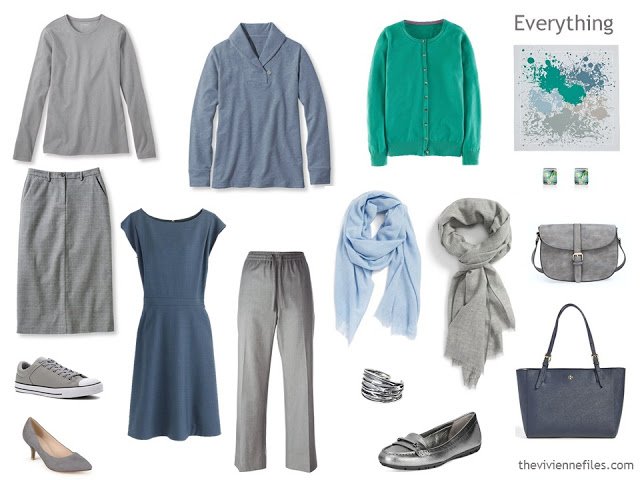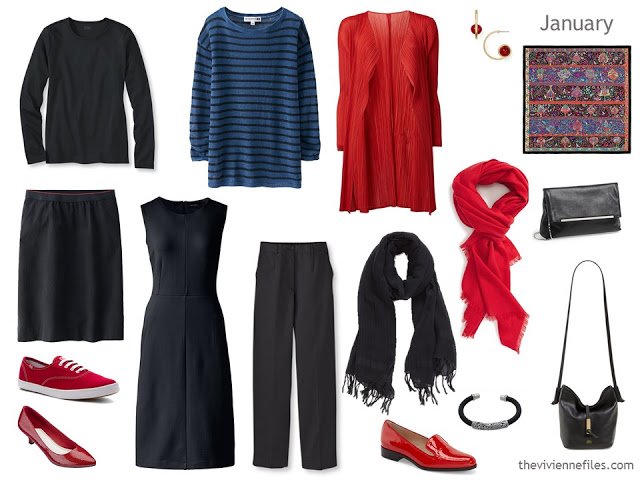 It surprised me how very well these are coming together! A nice core of neutrals, some great accent pieces, and enough accessories… It makes me really eager to work on the April outfits!
love,
Janice