February 1, 2016
Although the marketing types will urge us all to dress up in lace and frills and all sorts of dainties for Valentine's Day, I think it more likely that many of us will consider it a big night out if it requires a dress of any sort! So for February, I looked for dresses – simple, classic, versatile, timeless dresses that will be as useful for you in July as they are in February…As before, I tried to keep the "parts" as consistent as possible across the six color palettes, so that the impact of the changing colors will be shown to better effect.
Remember, these are the six scarves around which I'm building these "month by month" capsule wardrobes. Any beautiful item can serve this function – painting, ceramic, photograph, bag, fabric swatch, decorative cushion etc…
A dress, a wrap, some shoes, a bracelet, and a bag with a strap – enough to be dressed up…
Yes, a suede dress might be considered a little bit over the top, but this is so beautiful, I didn't even try to resist!
I did pick up one rather dressy iteration here, in keeping with the feminine and delicate nature of the scarf; can't you imagine the swish of that skirt around your legs?
This feels like the eccentric aunt's version of getting dressed up – I could do this so happily…
The bracelet… sigh… If you don't look at Novica for jewelry, you're missing some really unique and glorious pieces…
Yes, more red shoes! It could become a signature.
After two months, this is what everything looks like, pictured together. You'd be okay for an overnight if you had these pieces, I suspect!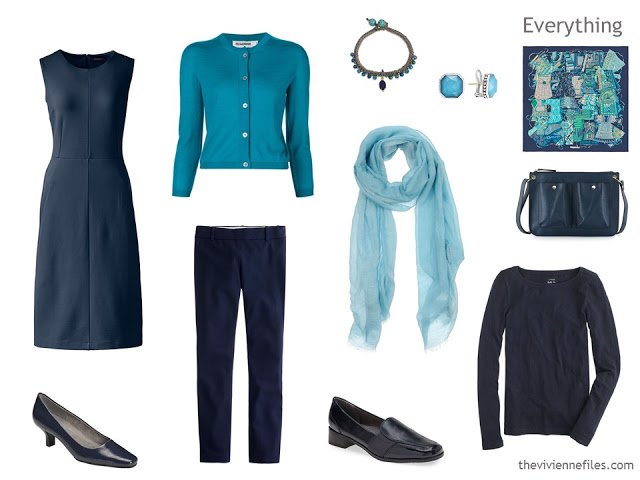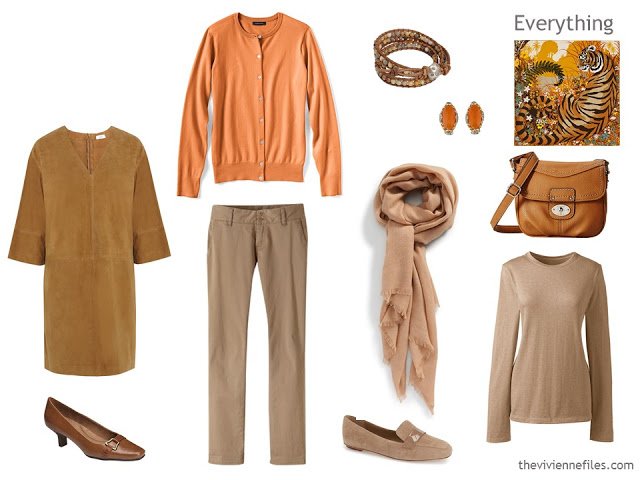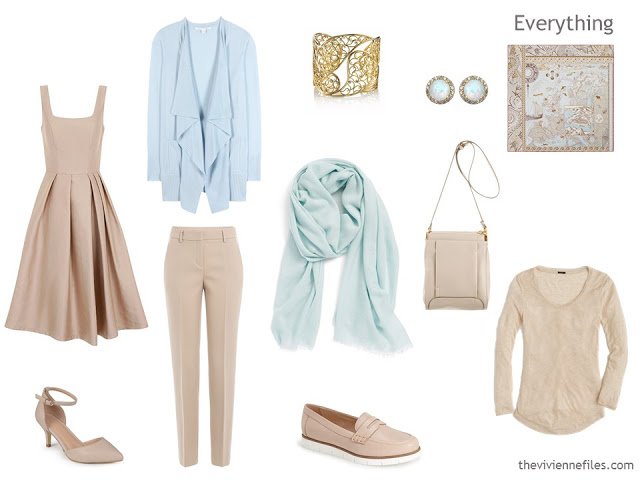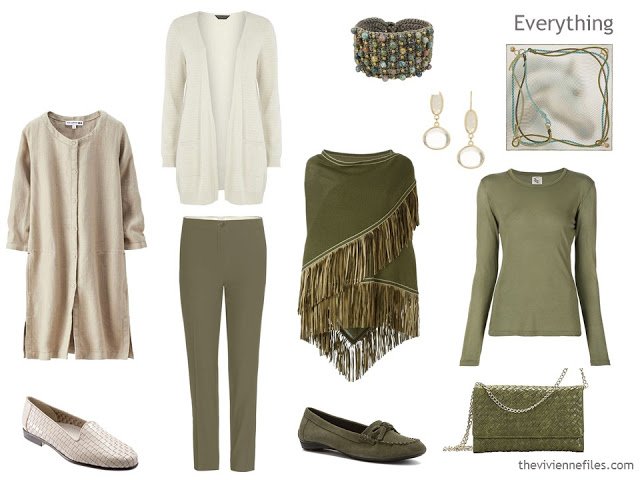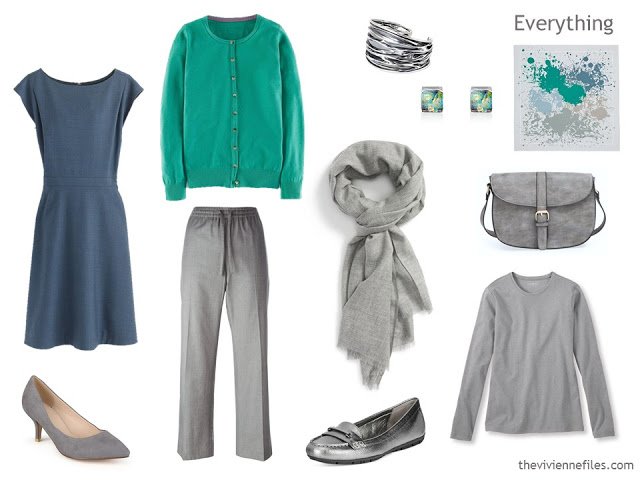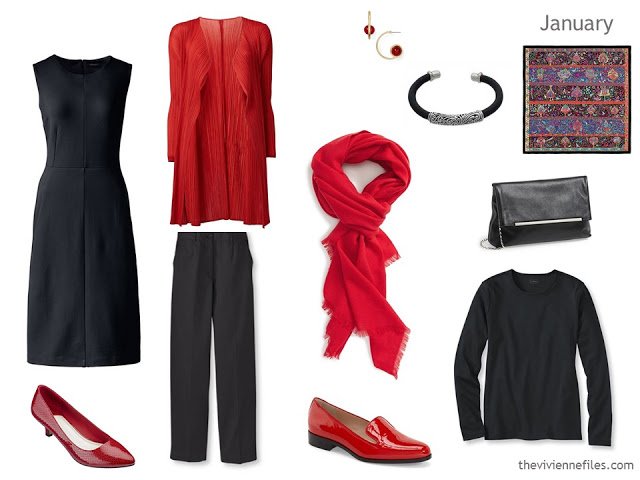 The next installment is March 1st – I'm already eager to work on it!
love,
Janice