You've very possibly seen a Photoshopped version of this photograph, which made the colors really BRIGHT… and I'm not sure why someone would have bothered – this photograph is quite beautiful just as it is!
Weeks ago, someone asked me, on Facebook, to work with this photograph. It's about time I got around to it, because it includes lovely colors! I did NOT include the yellow circle around the eyes of the bird, except for a bit in one of the scarves, and the yellow gold in the jewelry. And while I don't always pick up the background color of a photograph, this one was really the perfect color, in the ideal intensity, for this color scheme…Yes, I really, TRULY believe that if you find a color scheme you love, you can live with it, and wear it, no matter what the origin. There is no reason in the universe that something put together in the natural world should be anything except harmonious and beautiful. And if you love it, that's all you need to know!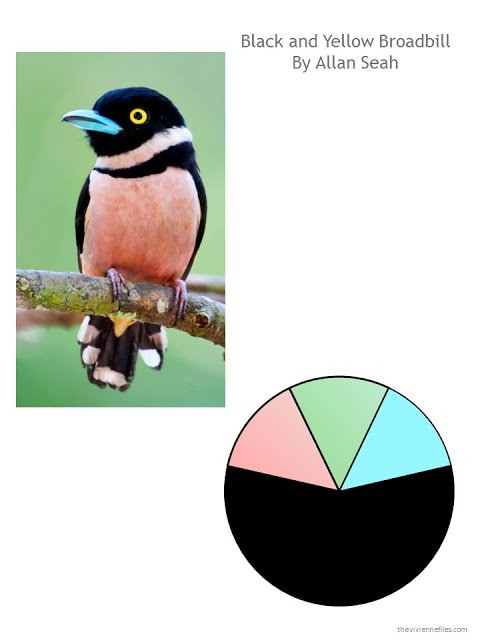 She Flies So Easily…
That's what they said, when they decided to send YOU to figure out what the auditors were seeing, when they kept calling… In all fairness, they are young, and they DID sound pretty panic-stricken. It should be an interesting couple of days…
They all think that you fly so easily, as if you were a bird, and not a hard-working accountant! Every time you travel with any of them, they remark that your luggage is so small, you seem so relaxed, you always look so nice etc. etc.
Little do they realize that it's just the result of the same sort of organization and planning that makes you such a good accountant! That, and a color scheme with an unusual source, and a heart-felt grip on your personal style…
You're leaving Monday night, and will be home Friday evening. While everyone promises you that it's much warmer there, they can't tell you for sure how casual the client's office is… so you'll take both jeans AND a skirt. It seems the simplest solution, and you'll be prepared for casual evenings on your own, or for a nice dinner (with or WITHOUT the client, or the young audit team).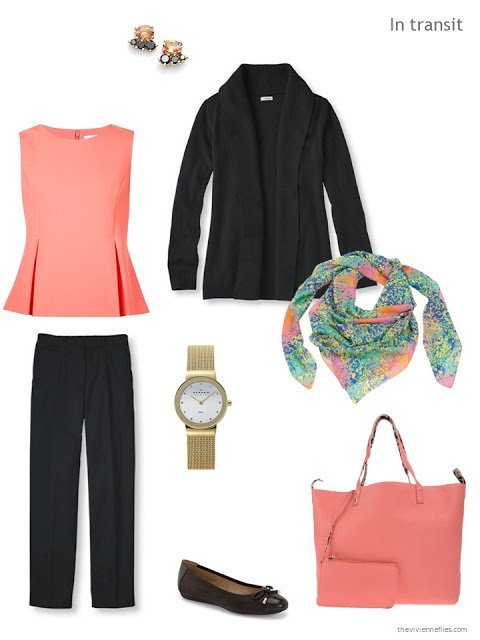 Keeping your favorite bird in mind, and considering the possibility of a range of temperatures, you realize that you can easily get by with six pieces of clothing. You'll either alternate the black trousers and the skirt, or the trousers and the jeans. Either way, the variety of colors in your travel capsule wardrobe will be sufficient that nobody's going to notice any repeated things!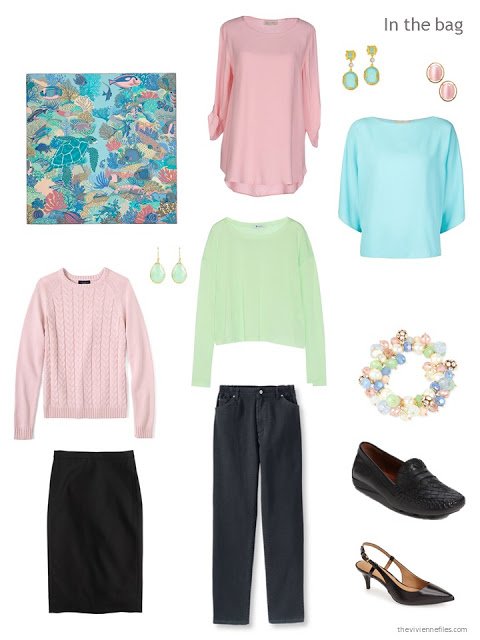 Having these things in your hotel wardrobe gives you a good feeling of being prepared, and having a beautiful assortment of things to just enjoy…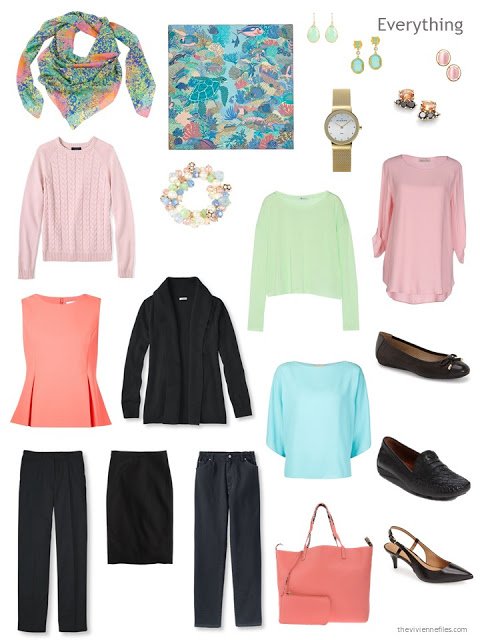 There are more than 16 combinations available, but this gives you an idea of what's possible: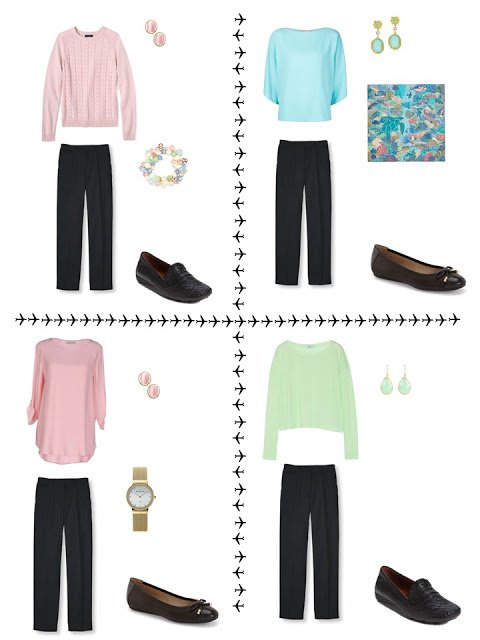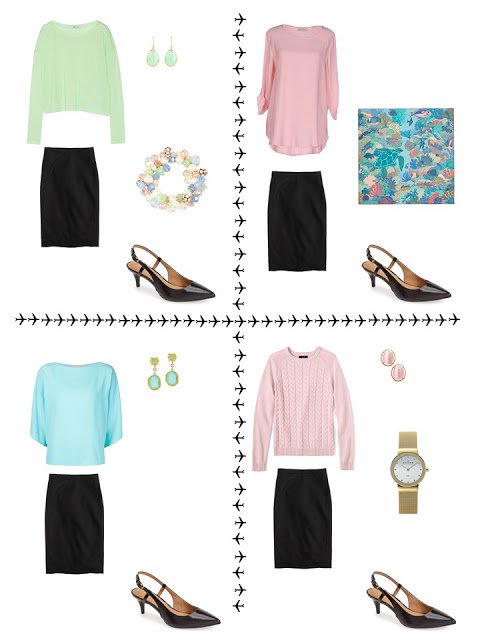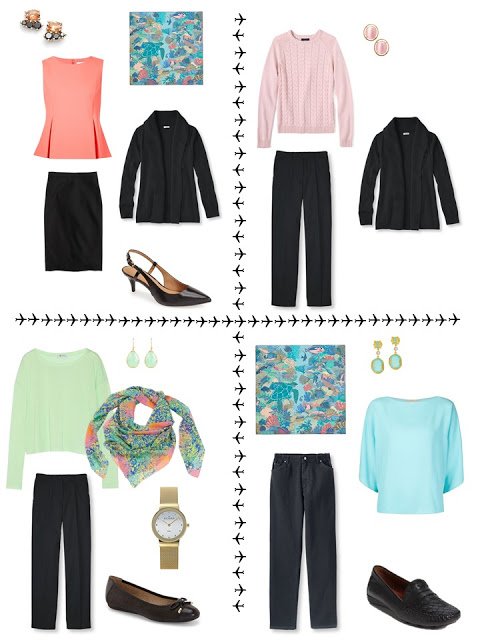 The first thing that you find, before 9 a.m. Tuesday morning, is that your young auditing staff is confusing dollars and Euros… No WONDER they were in a panic… You'll have to break the news to them that the dollar is not always larger than the Euro…
love,
Janice