I hadn't planned to revisit this lovely bird, but someone wanted some yellow…
Without the green background, the colors seem more intense to me. At any rate, I brightened up the coral and blue, to be in a better balance with the yellow… No matter how good it looks here, I'm not recommending yellow eye shadow – there's a limit to taking inspiration from nature!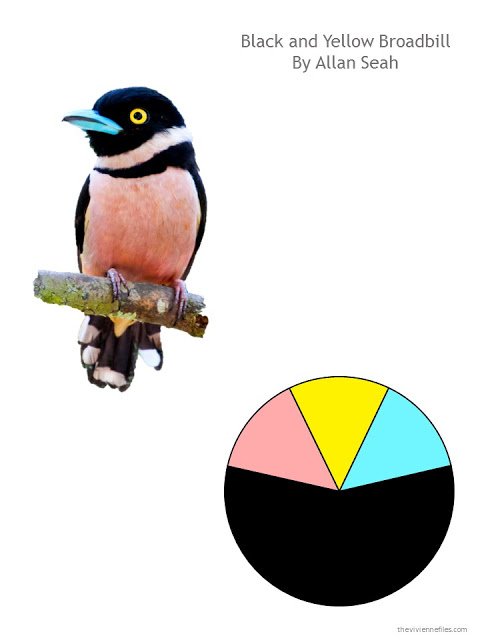 I thought I'd plunge right into the yellow… Note how the addition of the scarf with the coral and orange print keeps the ensemble from looking like a bumblebee, or a Pittsburgh sport fan. (for those out of the sports loop: I think EVERY professional sports team in Pittsburgh wears at least some yellow and black)
(I love the scarves from Abo London – they are REALLY cool when unfolded…)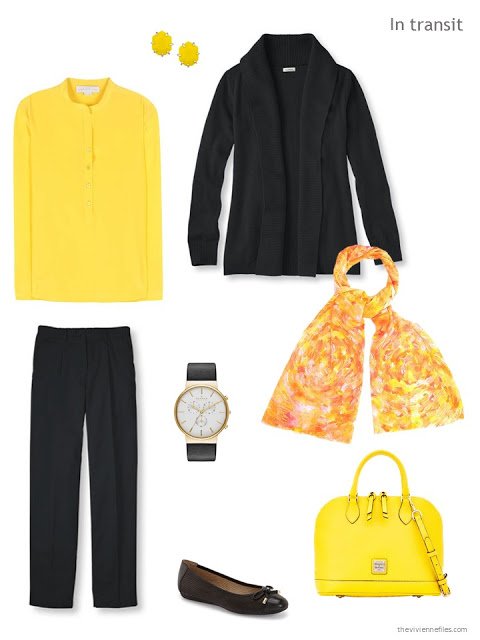 I also brightened up the color palette here – this would be a delightful suitcase to pack on a dark, overcast day!
Our intrepid heroine didn't really need to pack a ring, but I thought that this was really pretty, and I wanted you to see it. While I wouldn't buy a turquoise ring in a million years, I can still admire just how very lovely this one is!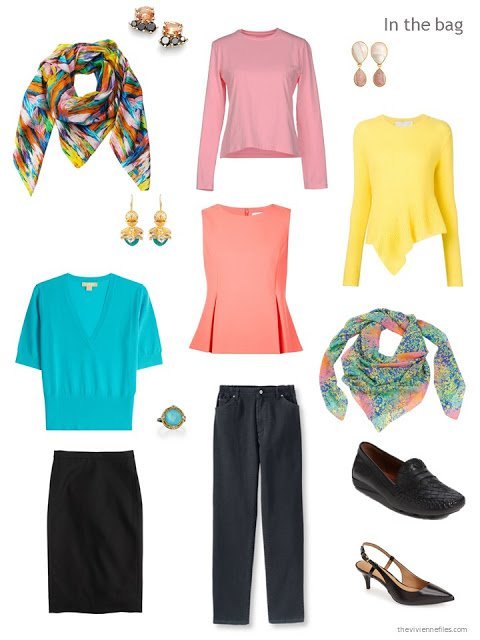 Hiroshima
scarf –
Klements
;
peach sapphire and black diamond earrings – Mociun;
L.L.Bean
; loafers – Robert Zur; slingbacks – Calvin Klein
This is so cheerful: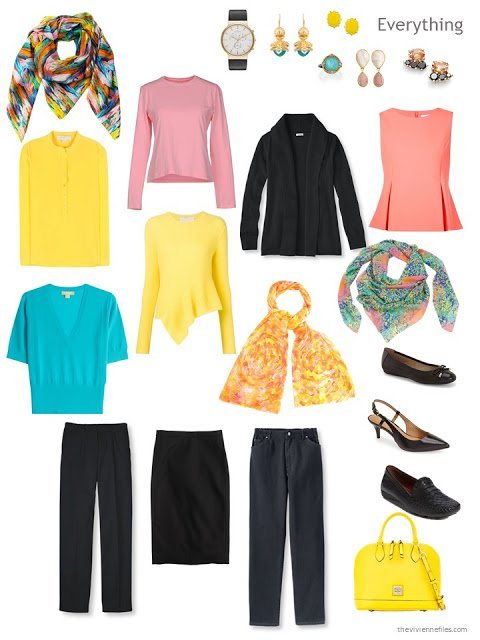 As before, there are lots of possibilities, not limited to these 16: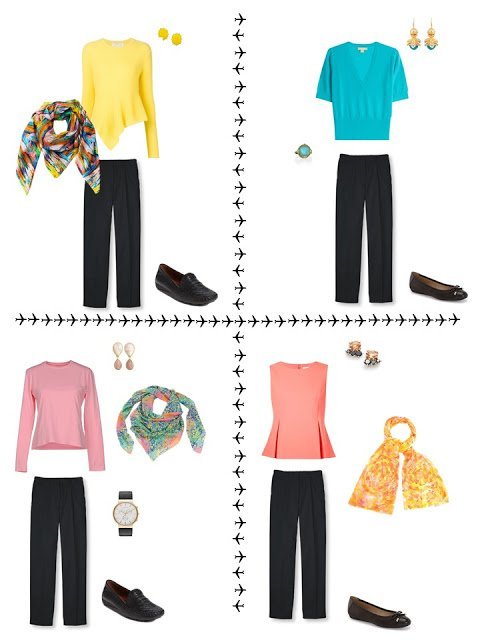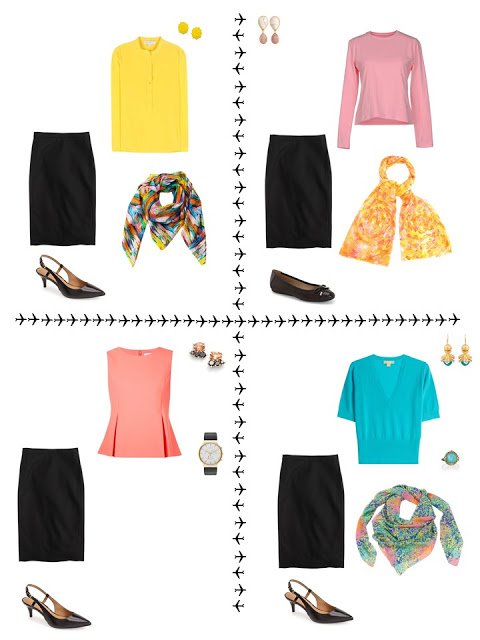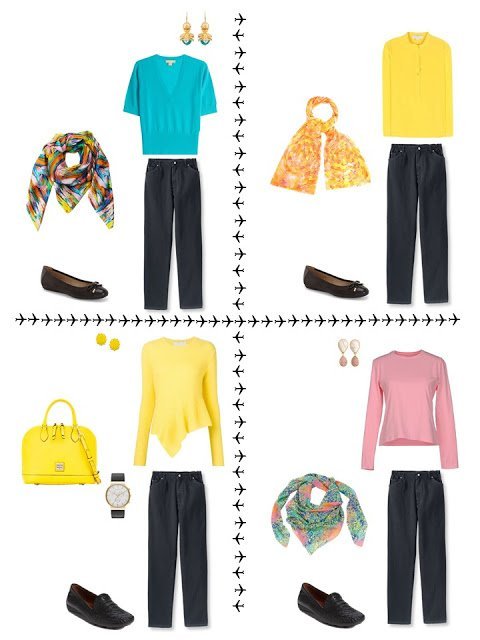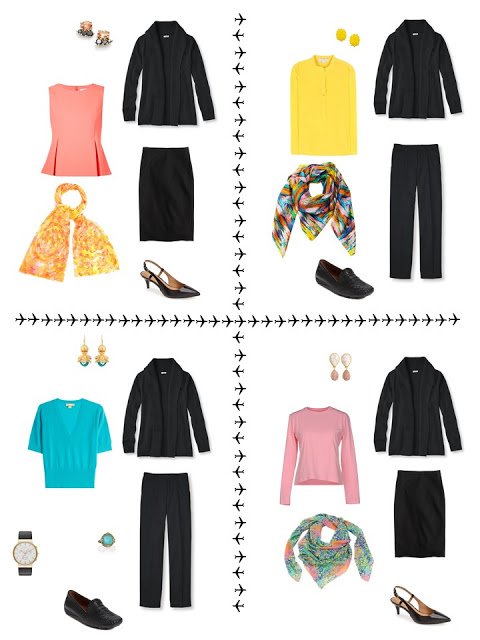 I've got some travel wardrobe requests that I'm going to look into – and probably tie them in to some gorgeous piece of art! If you have a favorite piece of art, or any other beautiful "thing" that inspires you, feel free to send it to me at theviviennefiles@gmail.com. I will do my best to address as many as I can…
love,
Janice