Wow, I had no idea that olive was such a debatable color! But I guess since there are different colored olives, there are going to be different search results when you start looking for olive green…This is sort of what I expected to find when I started searching. The boots that have the black elastic inset in the side sort of subtly hold all of this together pretty well.
(if someone gave you this ring for the holidays, kiss them repeatedly…)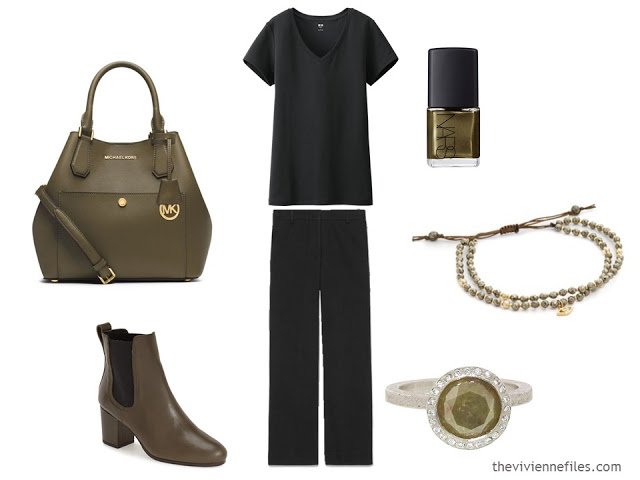 This was the other sort of shade that I expected to find, while hunting down all things olive. When you see a bag that you like, in the color you want, with leather details in YOUR neutral, you know you're in good shape!I wouldn't usually include a bracelet with such a poor photograph, but I really wanted to include the one, because it's a really good deal for a nice piece of jewelry. (yes, it drives me a bit mad that I couldn't find a ring with an oval stone…)
When you're looking at greens, if you want to include nail polish in your color scheme, you're going to have to be either diligent, or somewhat flexible, because there aren't a million options out there! But so long as you have the degree of yellow/blue right, you should be okay. It's not like someone going to hold your fingernails up against your purse and critique the color match. If anybody tries, run away. Quickly.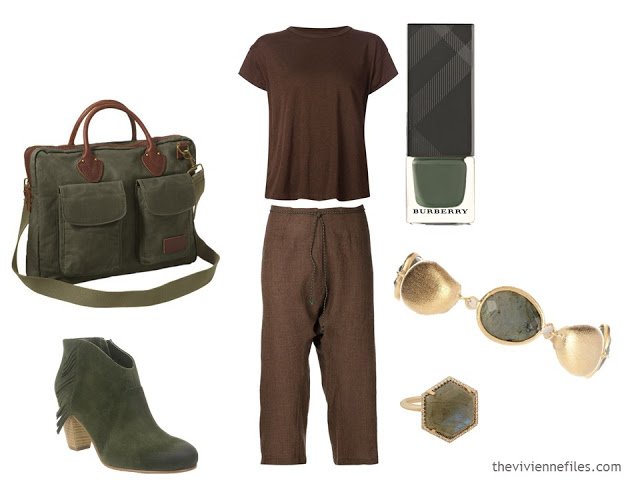 I approached grey and olive with some trepidation, but once I was able to find the soft green nail polish, and the other accessories with a muted feel to the green, I realized that it was going to work just fine! On the off chance that someone gave you a gorgeous green diamond ring the holiday season…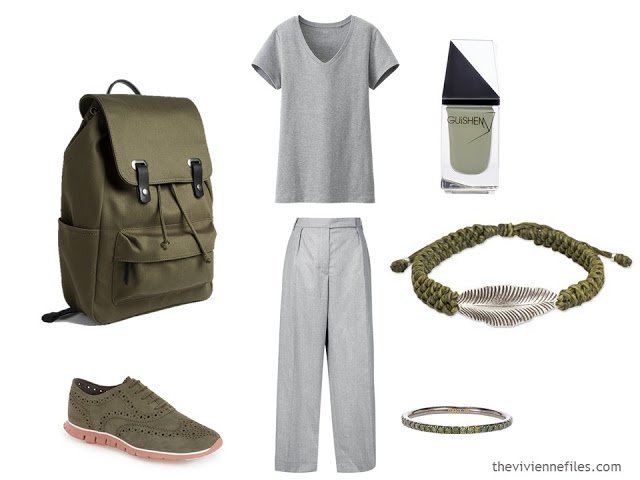 This one was great fun – the jewelry is relatively inexpensive, but it looks pretty nice, I'd say! And the nail polish might be a scary, but could also be kind of fun. Nail polish is a relatively inexpensive way to determine if you're happy looking at a particular color for hours each day.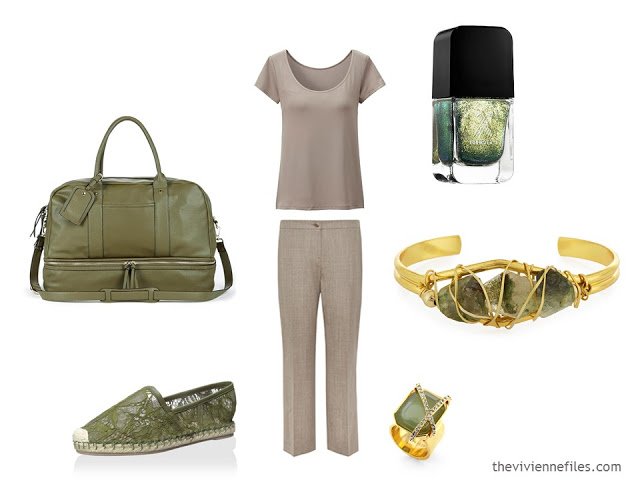 Of course chartreuse was going to show up when I searched for olive! As much as I'd be willing to do an entire post about chartreuse, it's incredibly difficult to find things in this color, so I'm afraid this will have to satisfy all of the chartreuse cravings you have. It was interesting to notice that the biggest selection of chartreuse items was in VERY high-end, expensive brands…Navy always seems to be a base that stands up to strong colors, and this is no exception. These accessories would also look pretty good with brown, though, I think.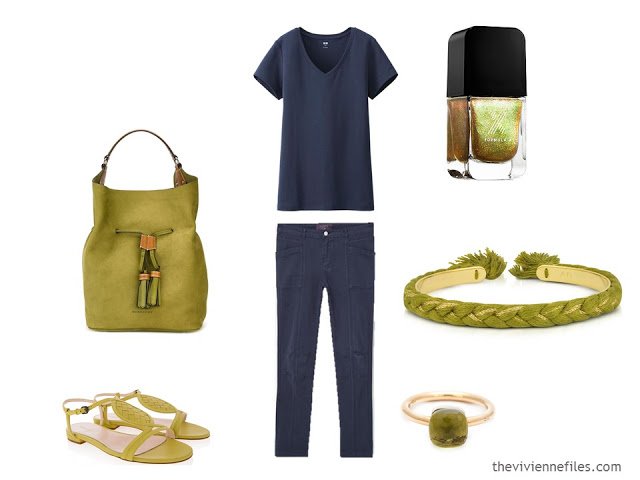 This was the gentlest color that I found which came up in a search for anything olive – I almost threw the entire project into chaos because I seriously considered moving these things to try with grey! That would certainly be a possibility…Were I to try any of these "accessory families" this would be my preference. But what do you think?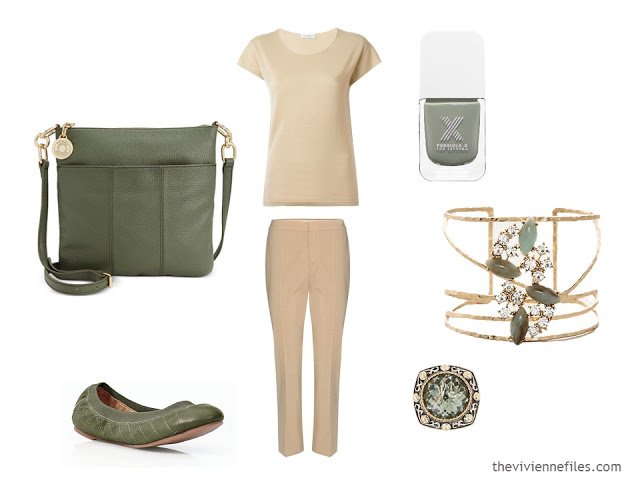 Khaki/tan/beige is tomorrow's project. What colors have I missed? Oh yes – I'm going to do pastels too, which will include mint green and whatever else I can find…love,
Janice