Khaki turns out to be another one of those colors that means absolutely NOTHING, in absolute terms. I saw things all over the spectrum that answered to my call for khaki jewelry, bags and shoes!This, in my mind, was what I expected when I started searching for khaki; I really quite like this with black; it's unexpected, a bit earthy, but rather sophisticated, too.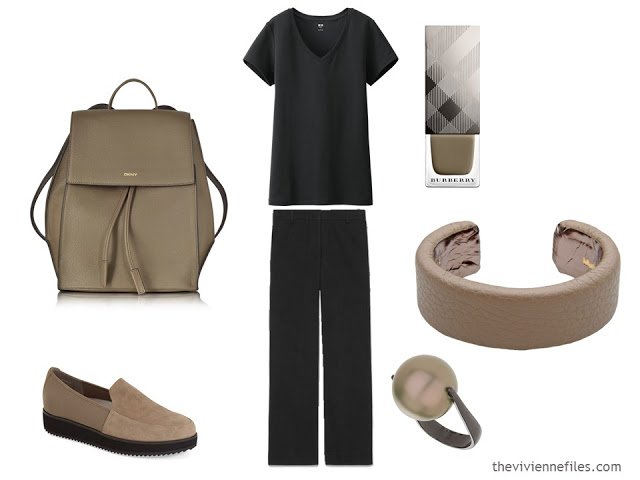 And then I saw this more brown-ish color, which I think looks glorious with the brown outfit. Again, it's not an expected choice of accessories, but it has a richness that is quite nice.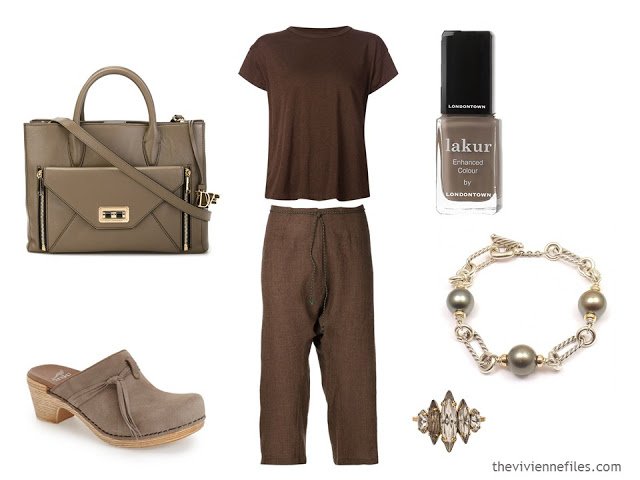 The very lightest shades that answered the "khaki call" were my choice with grey. I wouldn't have normally put these together, but I think one could wear this happily.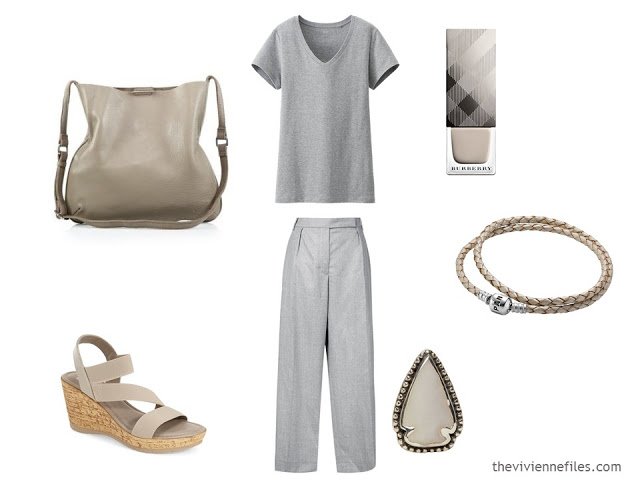 Frankly, I feel like half of the color names that I search for end up generating a bunch of beautiful goodies in blush shades, like this. This is really pretty…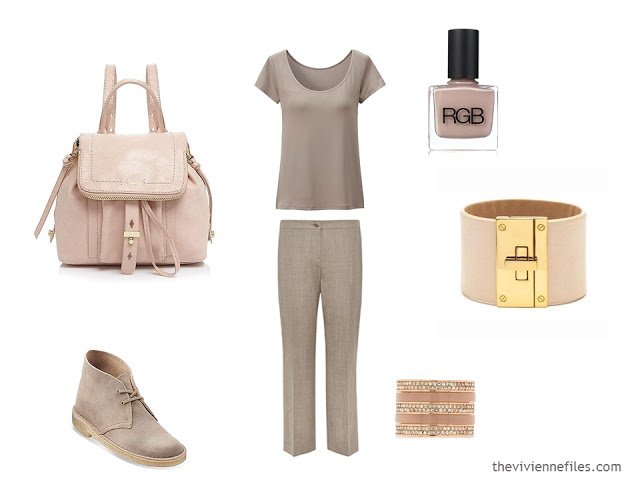 And this, I'm sorry, is NOT khaki. But it came up in my search, and I thought it was so attractive and wearable that I couldn't resist it. There's virtually no person who couldn't wear this, and very few colors with which it couldn't be worn…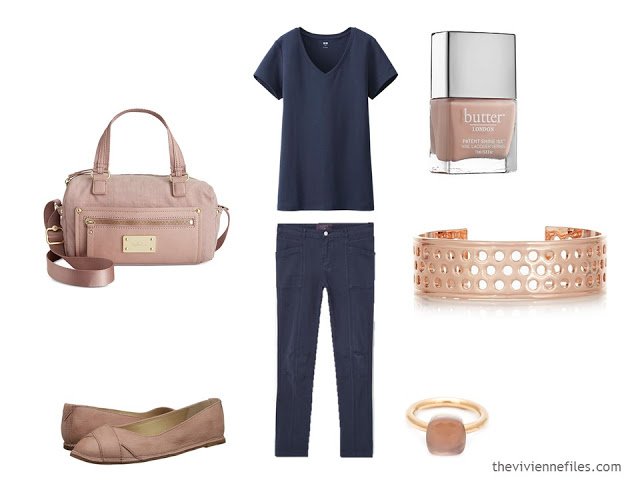 This felt MUCH more camel-like to me, so I thought that I'd try out a really monochromatic ensemble, with some texture. I like how the pattern in the agate stones is slightly echoed by the perforations in the shoes; those sorts of things always appeal to me!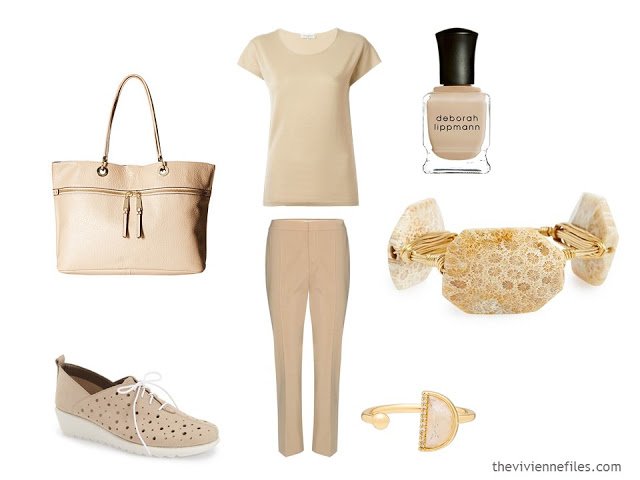 Tomorrow, I'm looking into the joys of pastel blue and green, and then I'm going to dance with shades of rust. By then, I have a hunch that we'll all have exhausted this subject!love,
Janice