November 9, 2015
This painting caught my eye, and held it for a LONG time, on my recent trip to London.
After studying this for a long time, I realized that the majority of the color tones found here fall into two distinct families, which work beautifully together.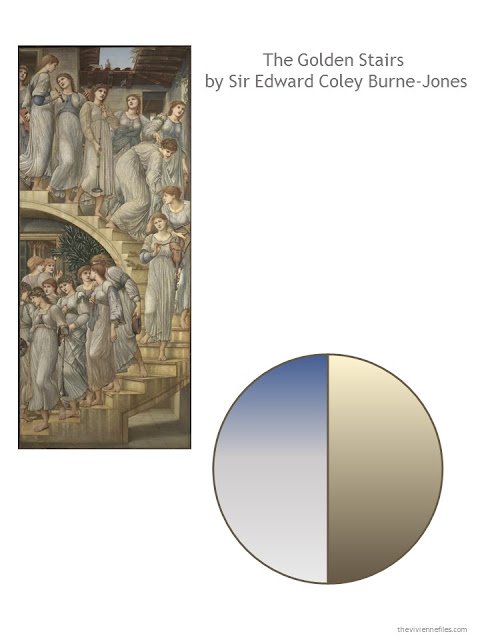 I feel an immoderate affection for taupe, but it is a THANKLESS color to try to find in our world. I don't understand why; it's subtle, rich and elegant without being difficult to wear.
Happily, I was able to find just enough things for our heroine…
Standing Out, Quietly
There are always LOTS of women at these family events. But they do look to her for a certain quality of elegance or sophistication; she IS the one who lives in the city, with the cool job (in their eyes)…
This weekend is in honor of a major birthday for a senior family member; there are going to be TWO parties – one quite dressy, and one elegant but relaxed. Happily, when your wardrobe is well-organized, its easy to pack in a carry-on bag, with a tote bag for toiletries and gifts for young relatives!
When Mom, the sisters, the aunts, and the cousins invariably all come crashing into YOUR room (at least they bring the wine with them…), they will pore over every one of your possessions, and marvel at how beautifully they all go together.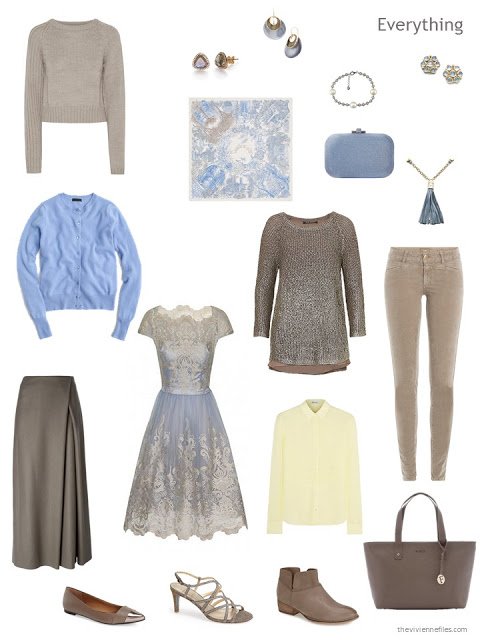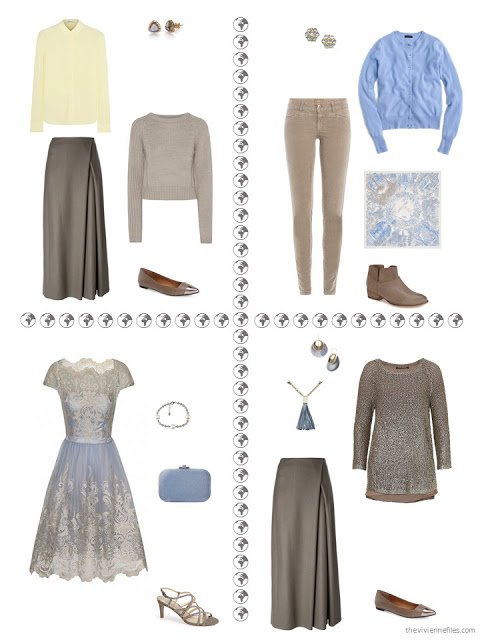 You would love to remind them that they could replicate a wardrobe just as versatile and distinctive as yours…
But you know it's NOT going to happen! Discipline was not evenly distributed throughout your family…
love,
Janice
p.s. – Does anybody want to see this wardrobe enlarged? It might drive me slightly (more) daft, but if you'd like to see it…