We took a look at this painting a few days ago, and my result was a very dark and subdued mix of burgundy and black. THIS version is quite a bit brighter!This is the same general scenario: a lovely woman who has to make a quick overnight trip for a (possibly) dressy event – wedding, dinner party, etc.
I've kept the jewelry and scarf from the previous iteration of this project, and black pants are still on the menu. But a change of coat, sweater, boots and tote change everything completely.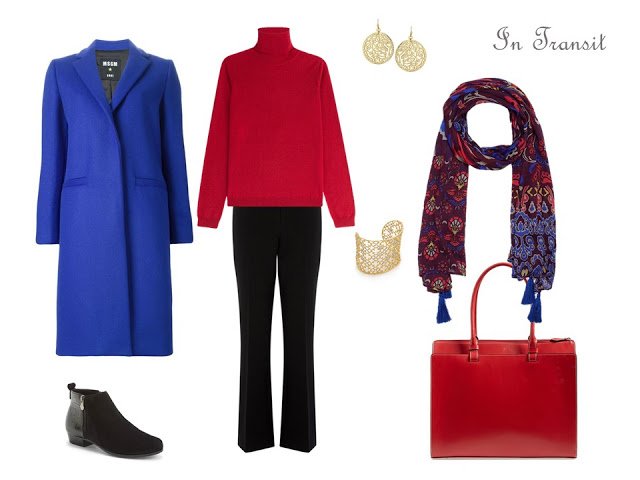 Just to refresh our eyes, here's the painting with which everything starts:
But this time, I'm going back to an earlier version of the color scheme, that doesn't include the very pivotal maroon/wine/burgundy/whatever color. This is all about the bright colors, and a strong thread of black holding it all together.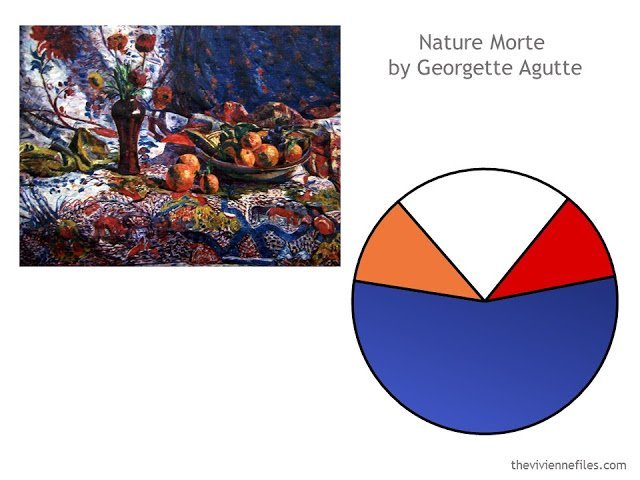 Same necklace, handbag, sweater and shoes; only 3 pieces have changed from the previous suitcase. But WHAT a difference!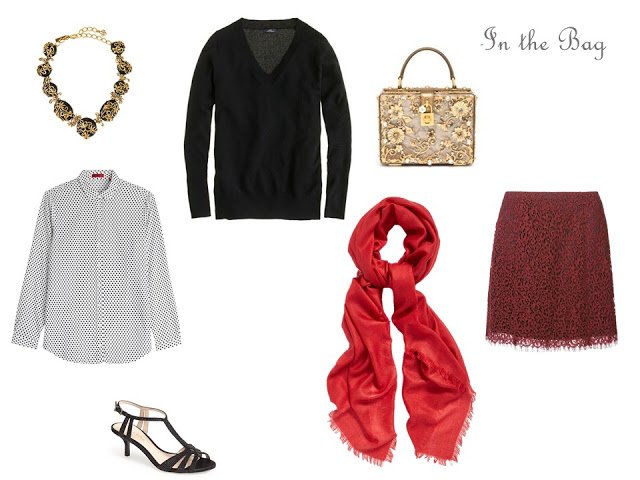 This is a different woman from the maroon and black-wearer: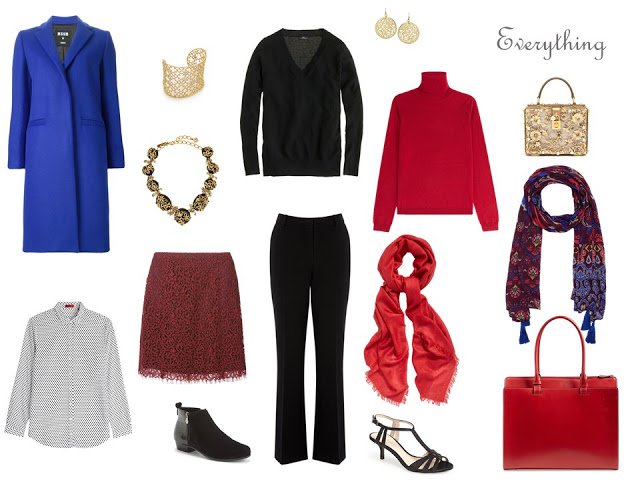 But she's going to carry herself very much the same way at her dressy event – if she feels over-dressed, the necklace is tucked into the bag, and she is wearing simple black while at the table. And the return trip is a comfortable shirt and sweater…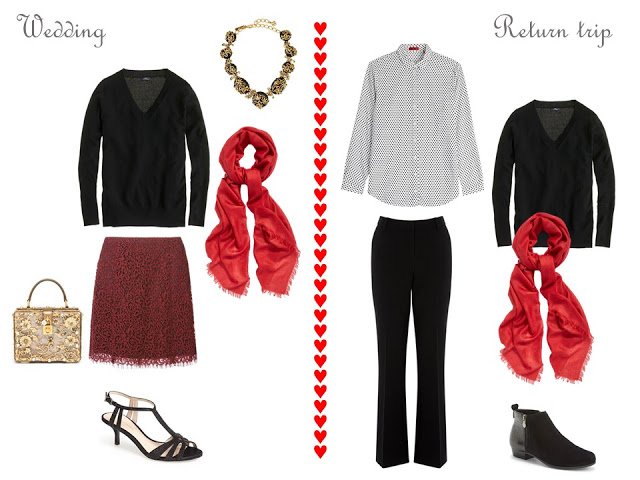 To me, this demonstrates the range of possibilities available to each of
us to customize our wardrobes to suit our every preference. Here we can see the power of color, and the essential role that core neutrals play. You can also clearly see that beautiful accessories can be at home in a wide variety of wardrobes!
Shall I take one more pass through this painting and scenario?
love,
Janice