One of the only blogs in the world that occasionally start with a random number generator…
The winner of the book How to be Pretty, though Plain, is Linda Becker! Dearest Linda, please email me at thevi[email protected], and get your mailing address to me…
Now, on to a serious question about something I was planning for The Vivienne Files:
I'm going to clean out my scarf drawer, which means that I'm going to cut back the number of Hermes scarves that I own.
(1) are you interested in how this is going to be done? and
(2) is it okay, appropriate, not annoying, if I offer the scarves to you all to purchase before I throw myself on the mercy of Ebay and other venues? I'd rather sell them for less to you, than to make more money but have the scarves go to strangers. But I don't want to be irritating about it.
But this what I'm dealing with: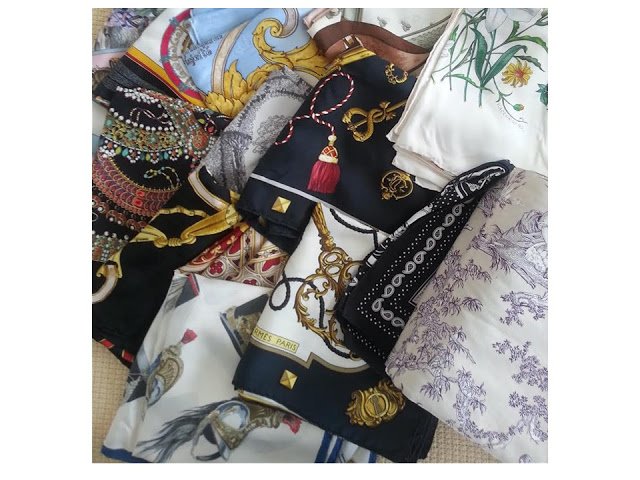 The beautiful toile packet in the bottom right is full of scarves… It's pretty overwhelming, and there are lots of beautiful pieces here that deserve to be out and about.
Share you thoughts, please!
love,
Janice