September 3, 2015
So beautiful… the depths of the black throughout the blue, the radiance of the red shining in the distance, and are those footsteps moving up off the top of the image?
A color scheme of clarity, but with dimensions of color: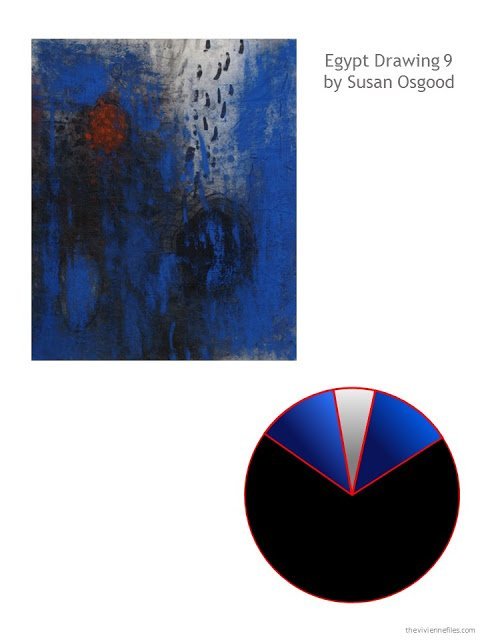 Can You Play the Game?
The rules are few, simple, but rigorously enforced:
Either participant can initiate the game.
You must be ready to leave within the hour!
You must be able to carry (not roll) your bag…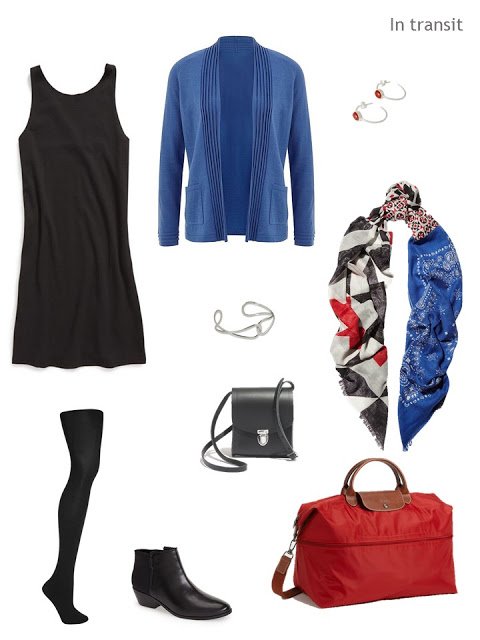 Blue cardigan – Eastex; tunic dress – Topshop; bracelet – Aoy; cross body bag – Cambridge Satchel Company; red onyx earrings – Bhavesh; scarf – We are Owls We Are Warriors; black tights – Topshop; boots – Jack Rogers; rolling bag – Longchamp
The destination is not known by either participant until after arriving at the airport and talking to an airline representative to find the least-expensive flight (within certain parameters).
No sand, no snow.
Trips last at least 4 days, and no more than 7.
Flights are under 8 hours, unless a really irresistible offer appears and both parties agree.
no "special clothing" activities – 5-star dinners, hiking etc.
You CAN shop, if your level of distress exceeds 9 on a scale of 1 to 10. (nobody has ever, yet, confessed to this…)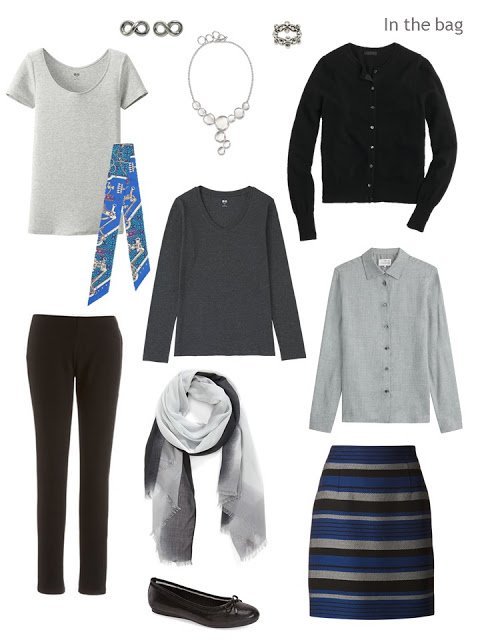 Grey tee – Uniqlo; "twilly" scarf – Hermes Mors et Gourmettes
Remix; earrings – Wadarat Supasirisuk; necklace – Oscar Figueroa Escorcia; ring – Nyoman Rena; pants – Eileen Fisher; scarf – Nordstrom; charcoal long sleeve tee – Uniqlo; grey shirt – Maison Margiela; striped skirt – Proenza Schouler; ballet flats – Easy Spirit
This doesn't look terribly sparse, when you lay it out like this. Although if she had had a little bit more time to prepare, she would have WORN the black trousers, and packed the tunic dress. But it all still works out well…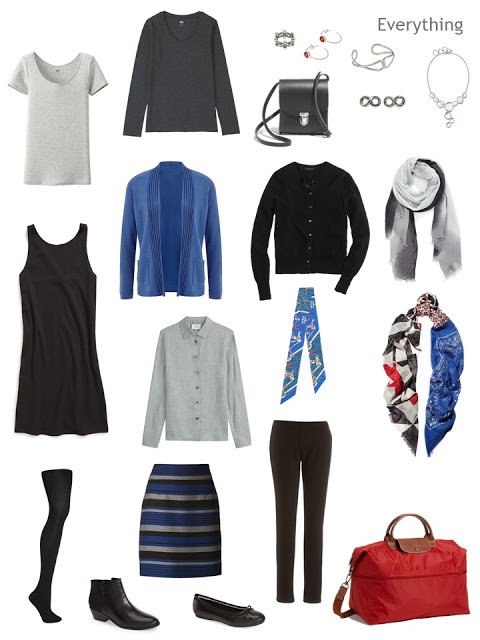 And she will have lots of options when she gets to…. Dublin? Dubrovnik? Dusseldorf?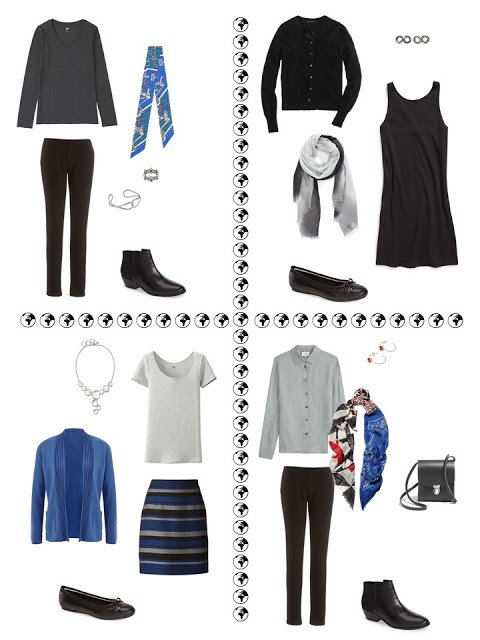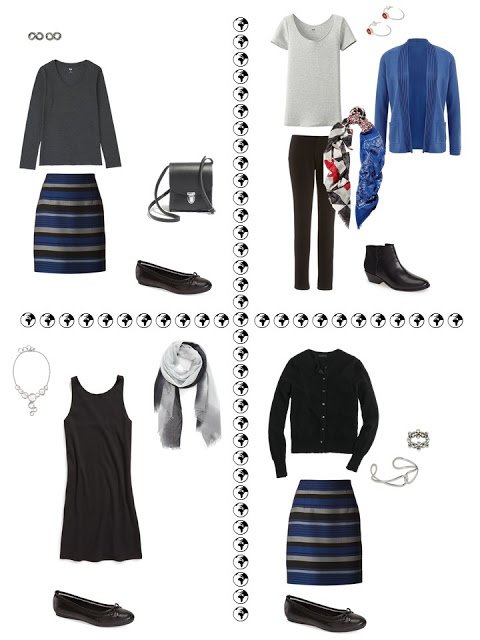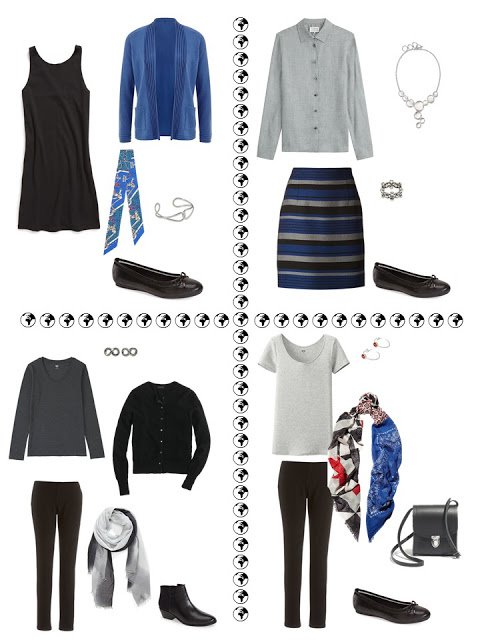 Could you live up to the challenge?
Would you WANT to?
This is the stuff of which MY dreams are made…
love,
Janice