September 4, 2015
This color scheme had to be revisited one last time, because there's an eccentric aunt lurking in the background who wants a bit of attention. (just for the record, I'm the eccentric aunt in my family's tree…)
She persists in believing that orange and red are meant to go together! They're side by side in the color wheel, they're both in flowers, and fruits, and lots of beautiful prints. Why not pair them – it's a singular style statement that you don't see every day!
You would see this woman… on a plane, train, you name it, she's going to be visible. Happily, her sunny personality is equal to the level of high-intensity color.
For reference purposes, and to give credit where artistic credit is due, let's take a last look at our beautiful painting, and one of the color scheme that I took from it.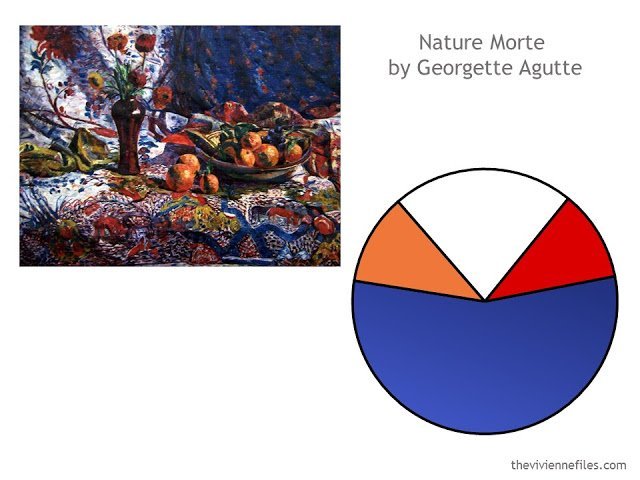 The eccentric aunt must be onto something, because it's not really difficult to find beautiful garments that use both orange and red in them, to beautiful effect.
For such a small assortment of clothing, there are quite a few options here. The turtleneck with the skirt would be lovely with opaque tights and flats, and you could easily pull the red sweater over the sleeveless blouse, and then wear either pants or a skirt… If you tossed a black cardigan into here, and maybe a pair of orange jeans (!!!!) you could go for a long time and be well-dressed.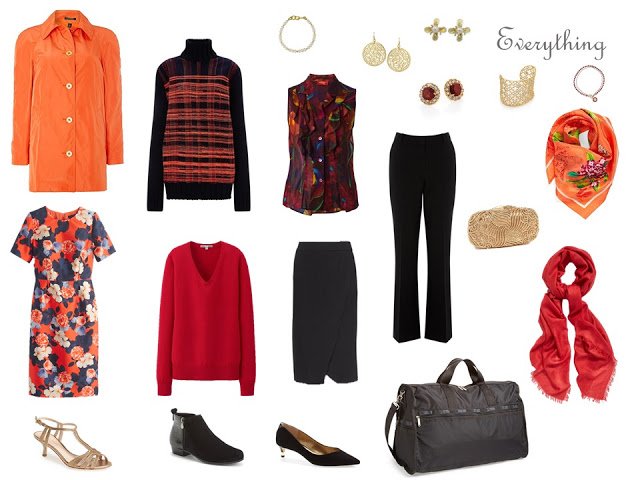 Since she's a member of the family, EA (eccentric aunt) gets to come to the rehearsal dinner…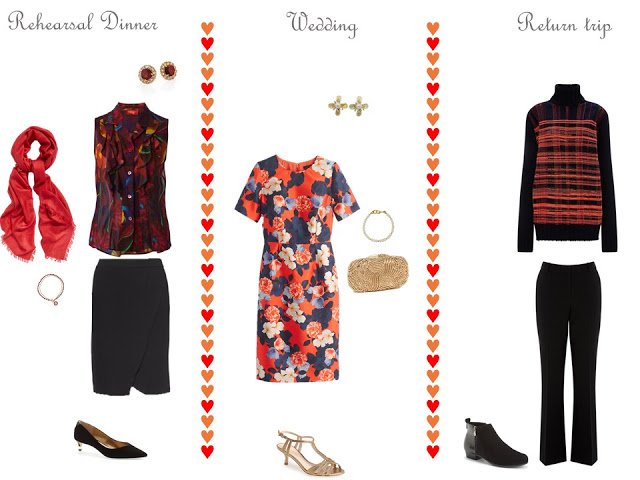 She's pretty funny, when she starts telling stories about the various mishaps that occurred at her weddings…
love,
Janice