August 18, 2015
The morning after the board meeting, they called her into the Manager's office for a conversation…An hour later, she was the first, and only, Commercial Relationship Coordinator in the entire company. It is a position with a somewhat nebulous job description, but one which is going to be PERFECT for showing her diplomatic skills to their best advantage!
Remember, this was her work wardrobe:
Which was based on this painting and color scheme: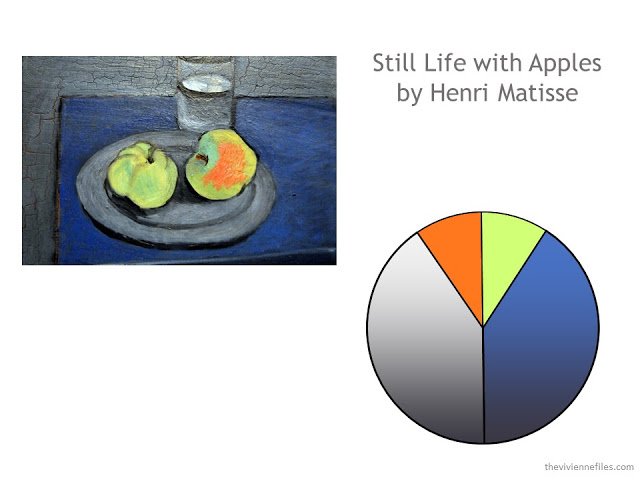 She finally felt that this was the right time to break out a new, and heretofore unseen, facet of her personality. Within her there was a brightness, and a strength, which she had downplayed in the past, in order to fit into the organization. Glimpses of it had been allowed to shine through, but never before had she felt comfortable enough to really unleash that light inside of her that she KNEW would make her a success in her new position.
So, some careful, deliberate, slow, and meticulously planned shopping was in order; I'm surprised that she didn't buy more pieces from the earring designer, who made a handful of pieces in this gorgeous blue. (her credit cards are in tatters…)
Her much larger managerial wardrobe now looked like this: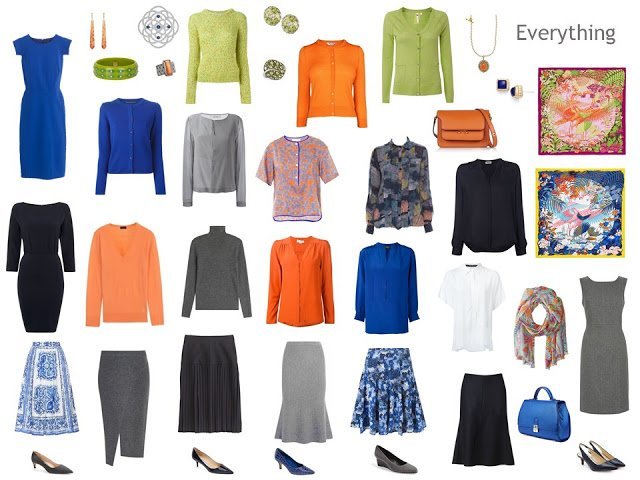 And she had, with seven garments and a few accessories, added literally dozens of new outfit options to her work life. This is just a sample of her new possibilities: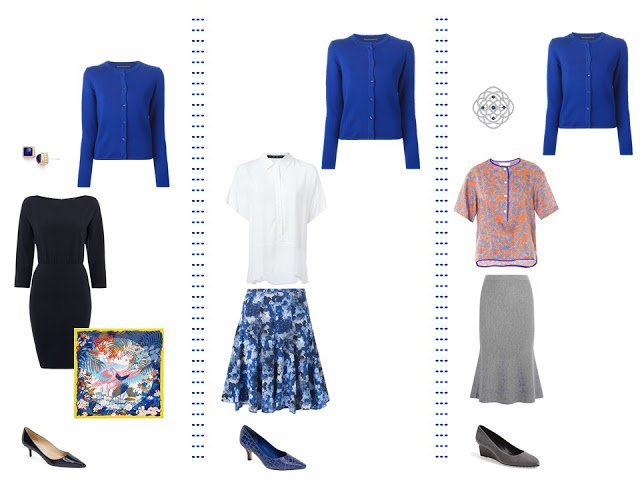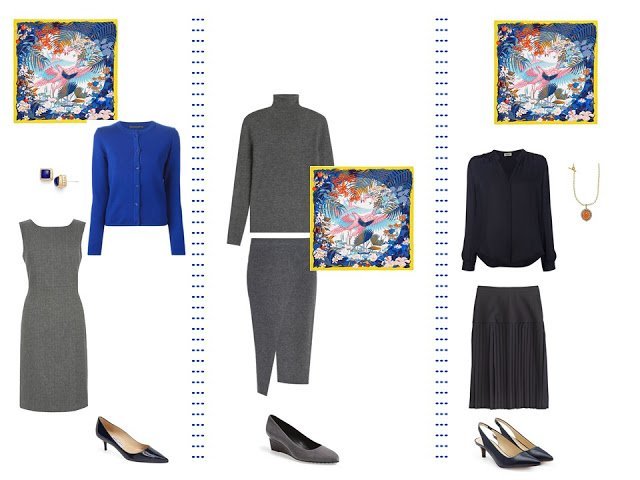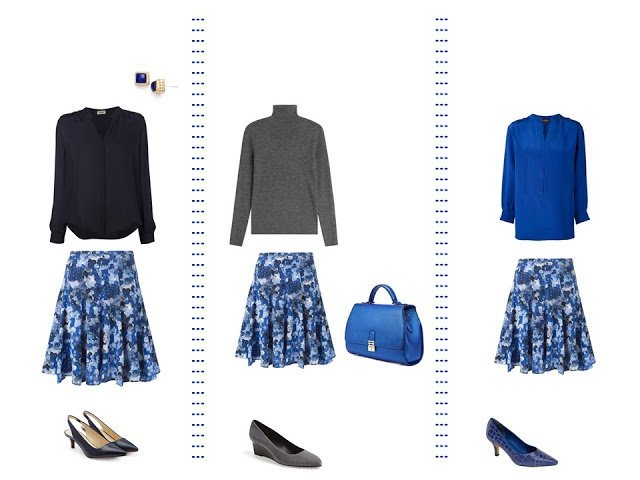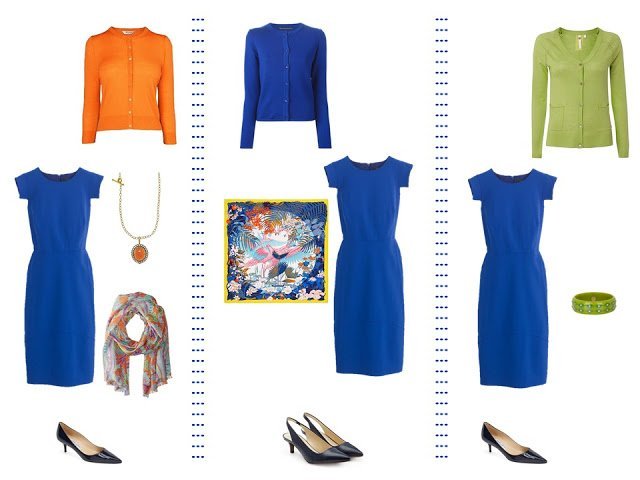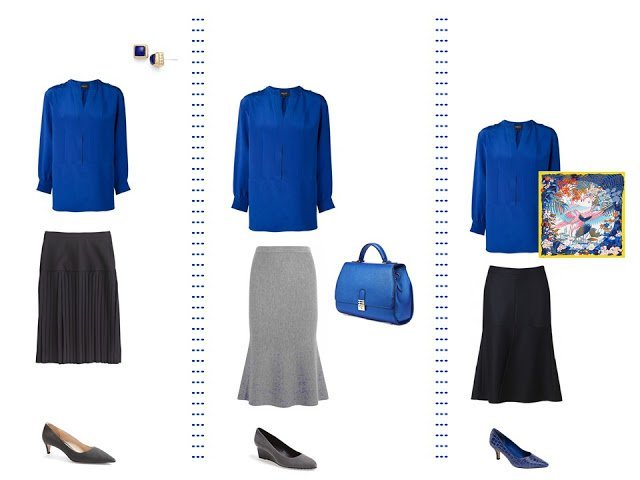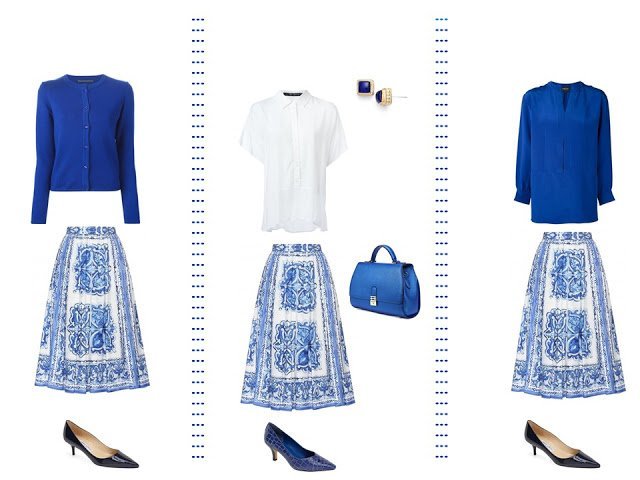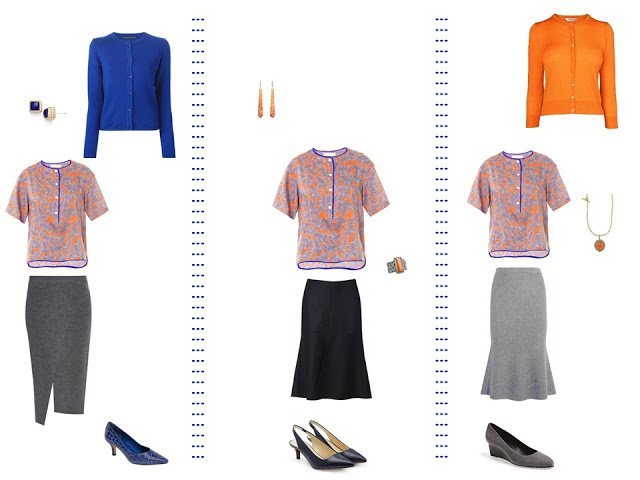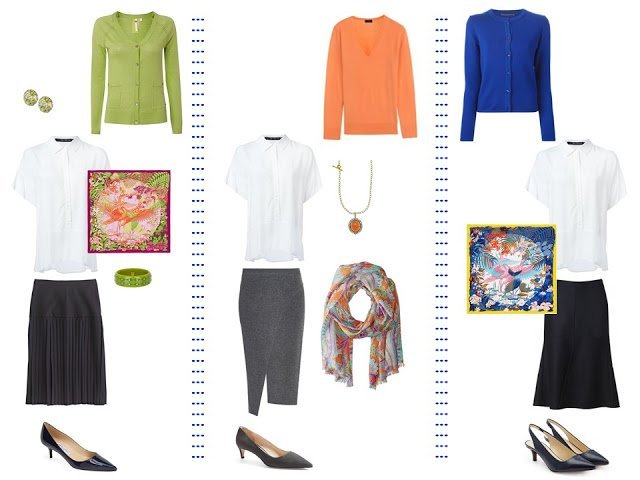 If anybody ever caught her without her glasses, it was going to be blindingly apparent that she had extraordinarily blue eyes… If they thought she was distracting before…
love,
Janice