August 19, 2015
You all were so eager to see turquoise and purple – I felt terrible that I didn't come through! So when someone suggested that I could start gradually migrating yesterday's Seashell Accents Common Capsule Wardrobe into cooler weather, I was suddenly filled with inspiration and good ideas!
In order to make this a bit more compatible with the choices above, I took out the shorts, changed up the shoes, and replaced the two linen wrap pieces (which are sold out!) with a silk blouse and a classic straight skirt.
The shoes are more closed, and a hair darker than the earlier versions of this wardrobe. The slightly darker flats were more at home with the brown skirt, and the more covered-up tops…
You still, as always, have dozens of possible ways to combine these pieces: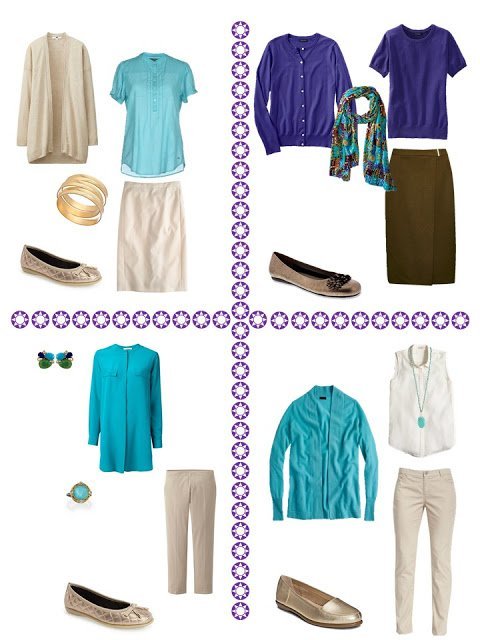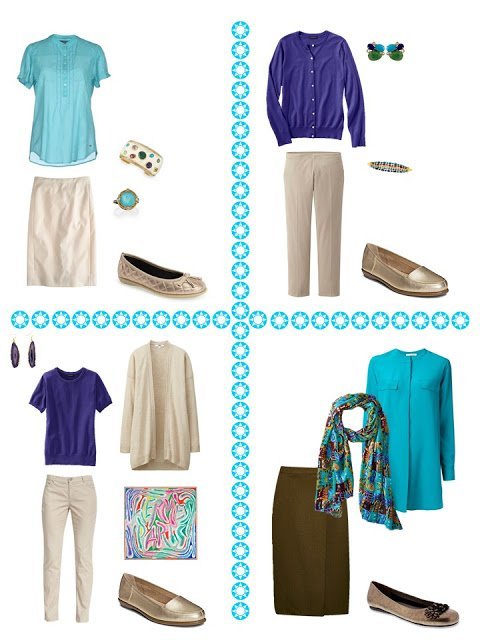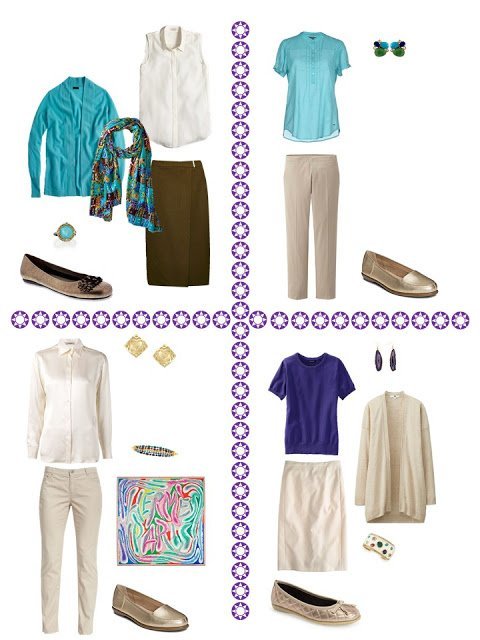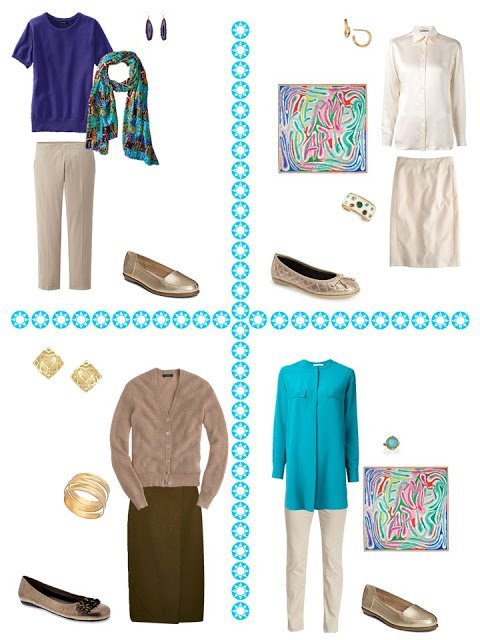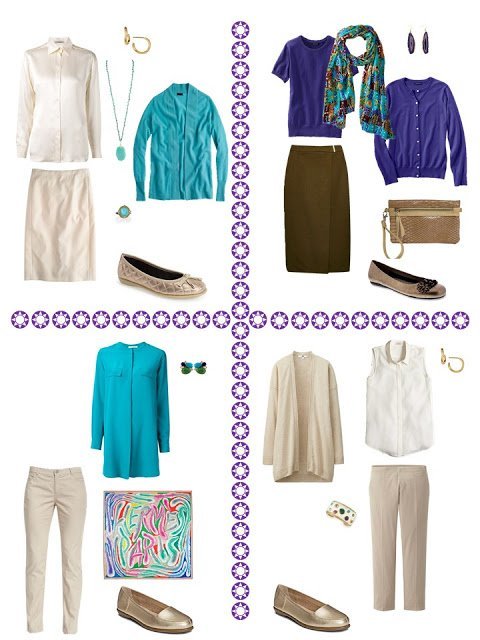 The Common Capsule Wardrobe template, for reference.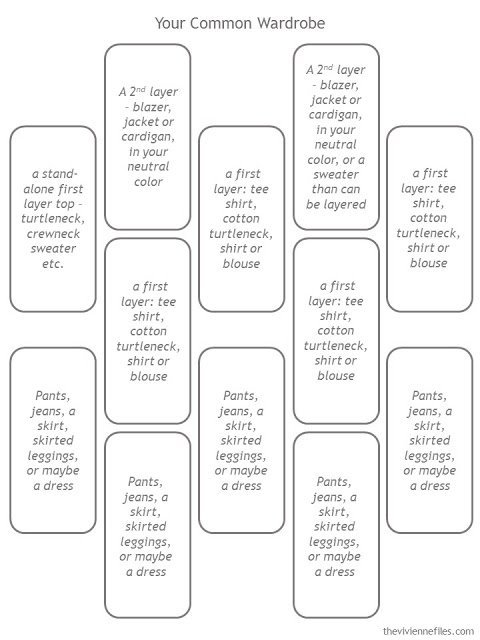 I hope this satisfies all of the turquoise and purple longings that were in your hearts!
love,
Janice