August 8, 2015
It was a great question, and one that I'm sorry I didn't think of sooner – what about A Common Capsule Wardrobe for warmer weather? It's not like the concept doesn't work when the weather's above 20 degrees…
For me, of course the neutral is black. You can't imagine how I DON'T want to wear bright clothes after a day of wrestling with the nuances of color for The Vivienne Files! Also, I go in and out of stores, offices and restaurants that have absolutely frigid air-conditioning, so I include both a cardigan and a jacket. If you spend your time in less wasteful environments, you might not need these…
So I start with my cardigan – sheer, and very light. A jacket in silk… Three sleeveless tops, which can be in silk, cotton, or linen (or you could have all three – they all serve different functions and could all be useful!). If you hate sleeveless, a cap sleeve, short sleeve, or ever 3/4 sleeve can all be used here.
Next, a white shirt with a bit of structure, but still a short sleeve. And my "can't live without it" striped tee shirt has to be here!
Now, black silk pants, and black silk skirt. I wear a lot of silk in warm weather; the key for me is to be sure that the garment is really roomy, to allow air to circulate. A tank dress, white jeans, and a tee shirt dress, and I'm done.
Although, realistically, I have about 5 more dresses. Since I found those neat "long shorts" to wear under skirts, my relationship with skirts and dresses will never be the same! Also, if the weather isn't terribly warm, I will wear leggings under my dress. I often look like a ballet school escapee…
The Common Wardrobe template, as always, just for reference…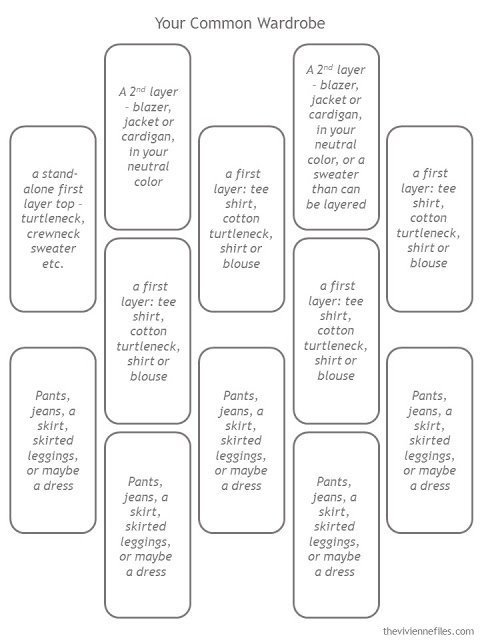 Here's where there are some major changes – no necklaces, and no scarves! (yes, it's really still me…) Instead, I rely heavily on bracelets, and a change of small handbags, for adding a bit of detail and ornament to my summer clothes. In my mind, and here in my examples, these accessories are grouped into little families: pearls, red, silver, grey pearl etc. I do mix things up sometimes, but I'm often just not interested in laboring over accessories when I get dress. I'd rather think about accessories for The Vivienne Files!
People who see me around Chicago almost certainly recognize some of these outfits: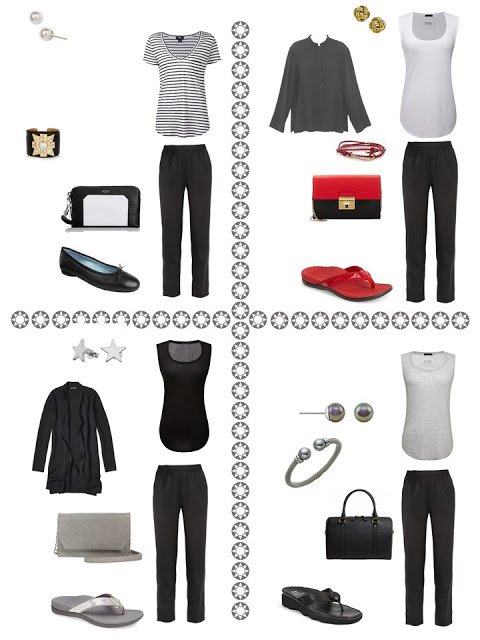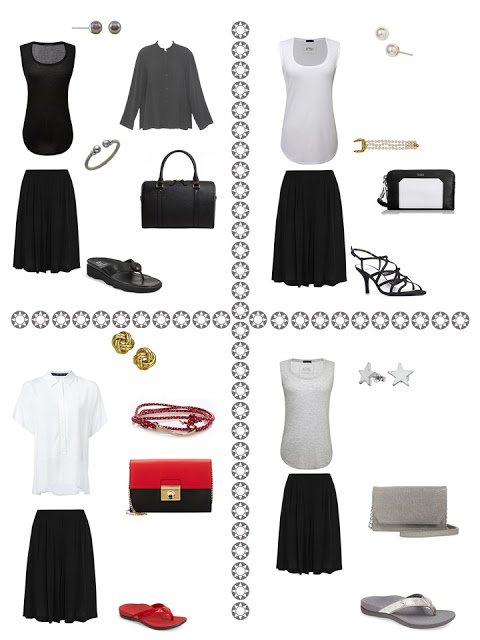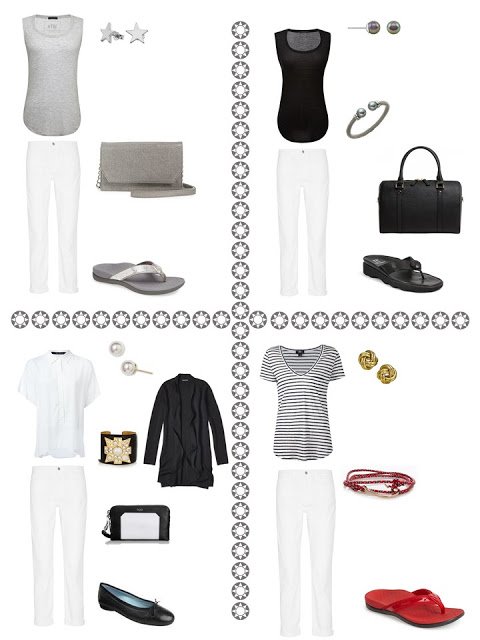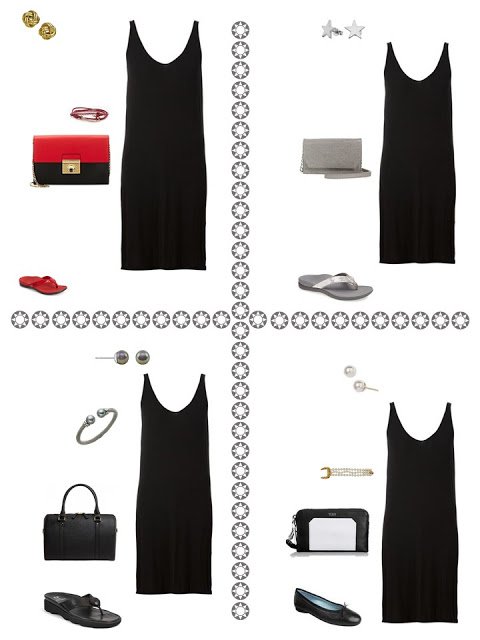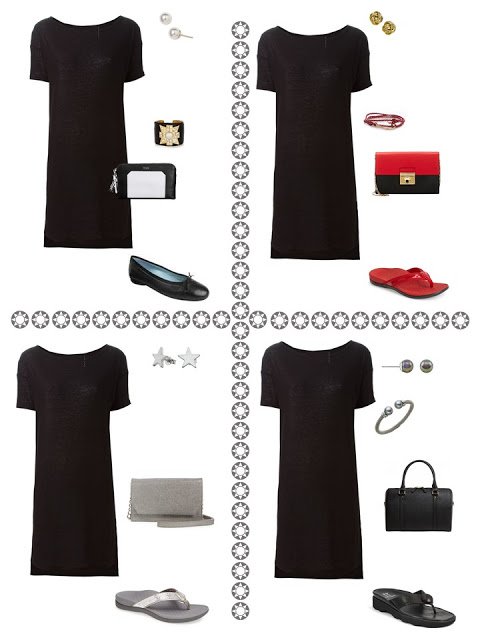 As with A Common Wardrobe for cool weather, there are as many variations possible here as there are women in the world. I just feel that it's really liberating for your brain to know that you have a core of things always lurking in your wardrobe that make it possible for you to get dressed in a hurry, and come out looking pulled-together and beautiful!
love,
Janice
PS – For more wardrobe planning tools be sure to check out the Planning Documents page.