July 27, 2015
Wow! When I ask for help finding art, you all jump right to the rescue! And isn't this a great version of navy and cognac, with a striking pink accent?
I snuck in a touch of white… and if you look really closely, our celadon green from last week is present, just a slight touch, along the bottom of the painting.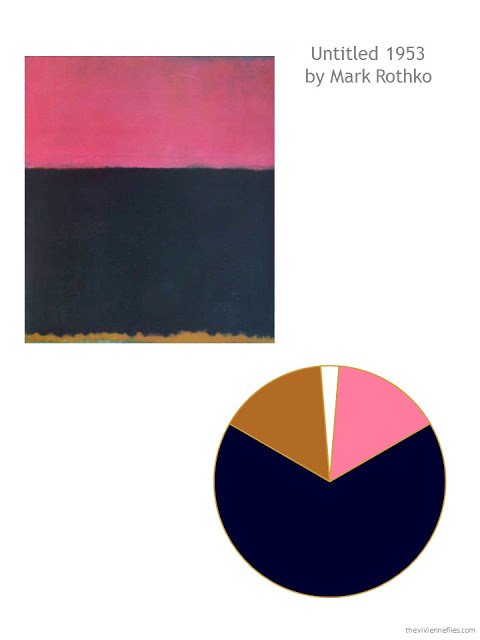 I kept the navy garments, but changed out everything else here. In honor of the block-like angularity of the Rothko painting, our accessories are now going to be square, or include a square motif if possible. (even the tote bag here has an embossed texture with a square feeling to it…) I took the cognac accessories down a notch darker, to show the options that are available if you're not comfortable with the original orange-ish brown used earlier.
Here, I changed out the accent long-sleeved top for a silk tunic that picks up our newer chestnut brown. I found us some slightly darker shoes too…
This combination really gives you some wide-ranging choices!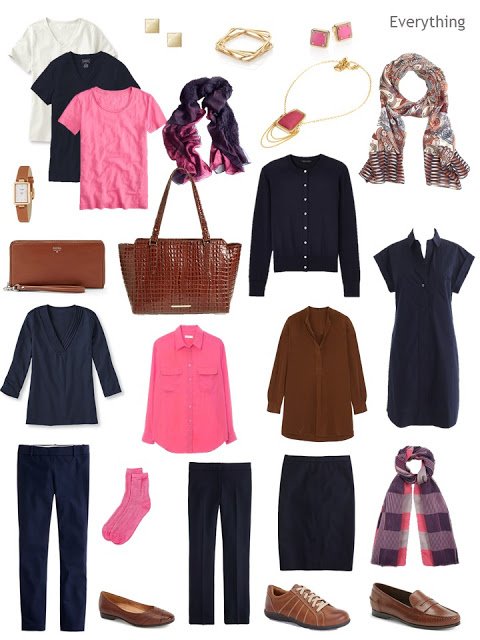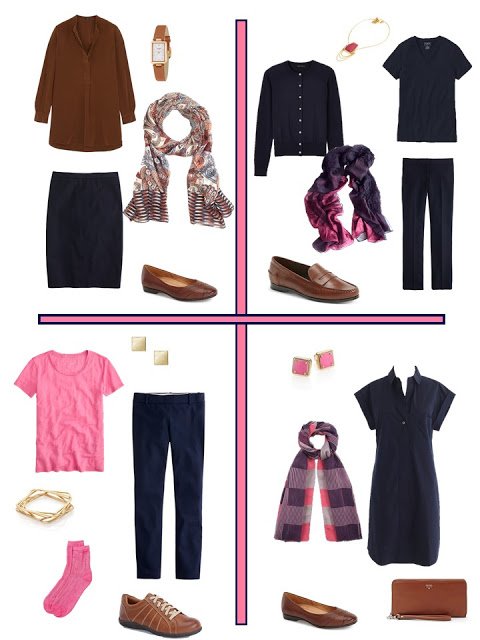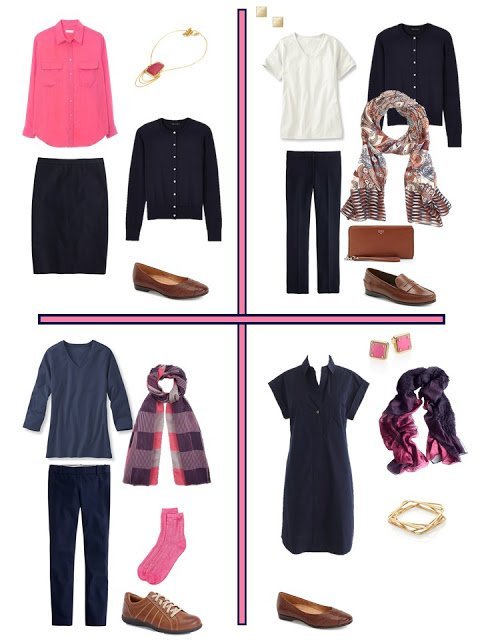 Thanks to all of your art sleuthing, I'm going to be able to look at more variations of this travel wardrobe.
I'm so grateful to you all for being so good to me!
love,
Janice