July 25, 2015
I thought this would be pretty easy – take yesterday's navy, cognac and light green wardrobe, and just substitute yellow as the accent color. But I wanted to use some sort of art or craft as a focal point – to keep us honest, and to help focus the color palette. I didn't really think through the project of looking for a painting that included navy and cognac, as well as a pronounced accent color!
Happily, I found this glorious work!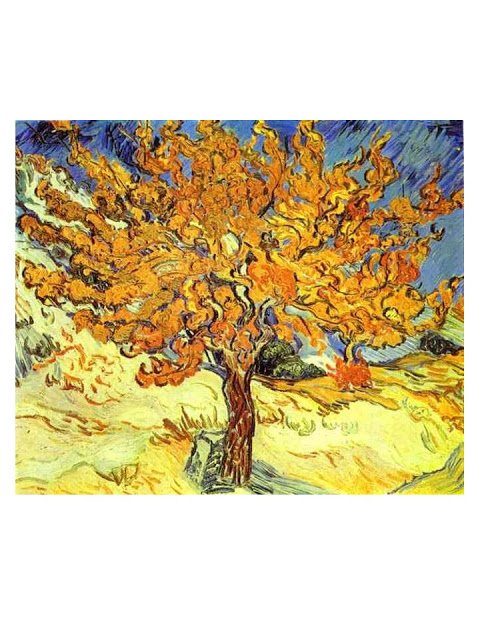 The color scheme is very straightforward – substitute a range of shades of yellow for the green from yesterday.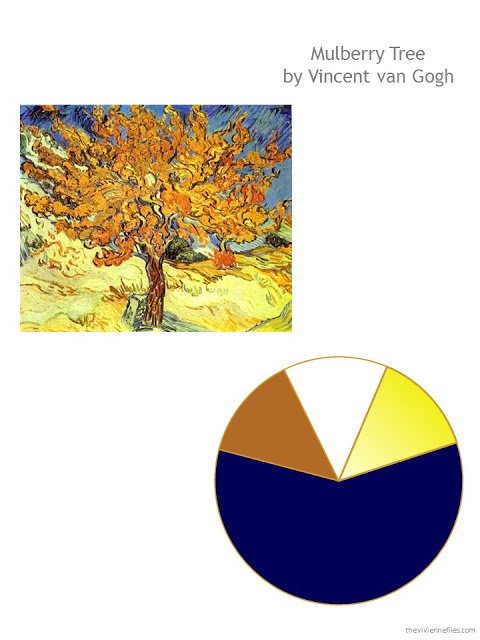 I got really lucky with tee shirts – my friends at L.L.Bean make beautiful butter yellow shirts! Scarves were a lot more challenging… and there was no way I was going to skip including a pair of sunny socks.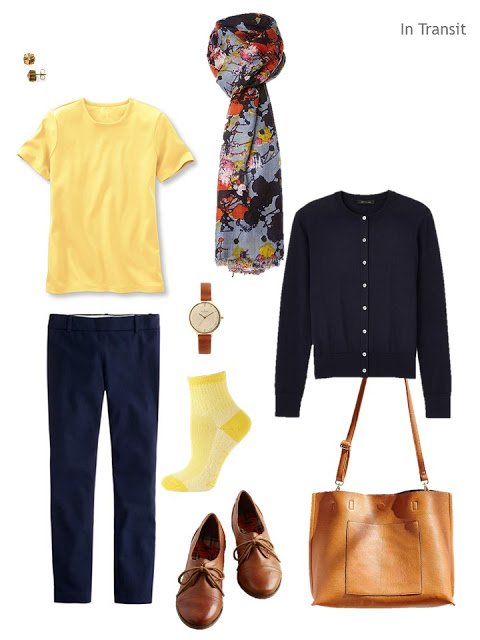 earrings – Sorrelli; tee shirt – L.L.Bean; trousers – J. Crew; watch – Skagen; scarf – Lola Rose; navy cardigan – Ann Taylor; yellow socks – Timberland; oxfords – Rocket Dog; tote – Urban Outfitters

I changed the 3/4 sleeve tops a bit, for a slightly dressier neckline – still from L.L.Bean, though. After that, it was just a question of finding another scarf, and a necklace in the right shade of yellow.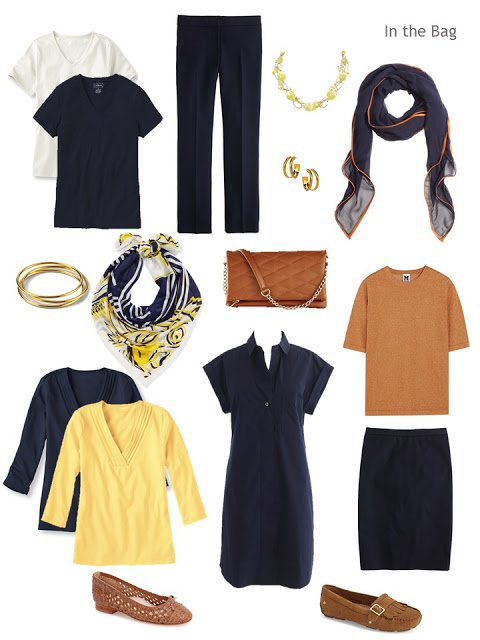 tee shirts – L.L.Bean; navy capris – J. Crew; yellow necklace – Dabby Reid; chiffon and leather scarf – Brooks Brothers; gold bracelets – Lauren Ralph Lauren; scarf – Kenzo; bag – Express; dress – J. Crew; hoop earrings – Janna Conner; cognac metallic top – M Missoni; navy cotton skirt – J. Crew; ballet flats – Taryn Rose; loafers – Ugg Australia
I really like this assortment – it gives you the option of being really subtle and monochromatic, or quite bright and cheery.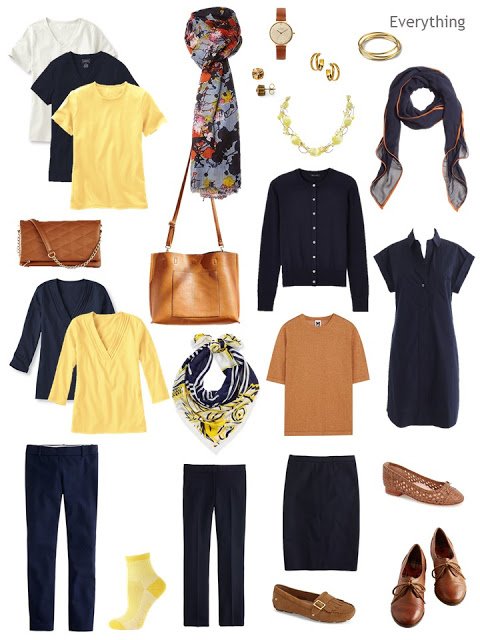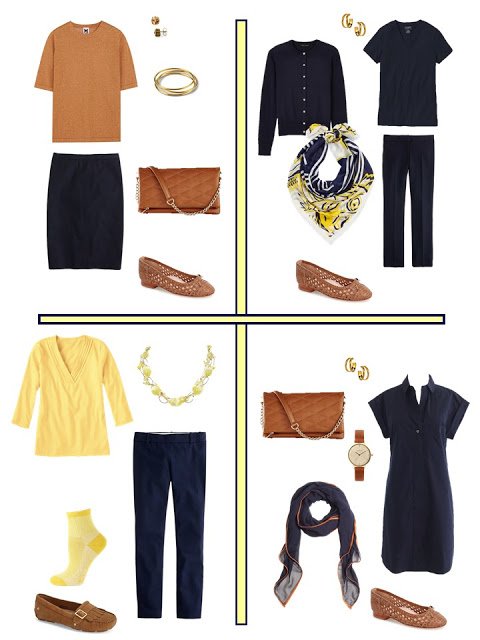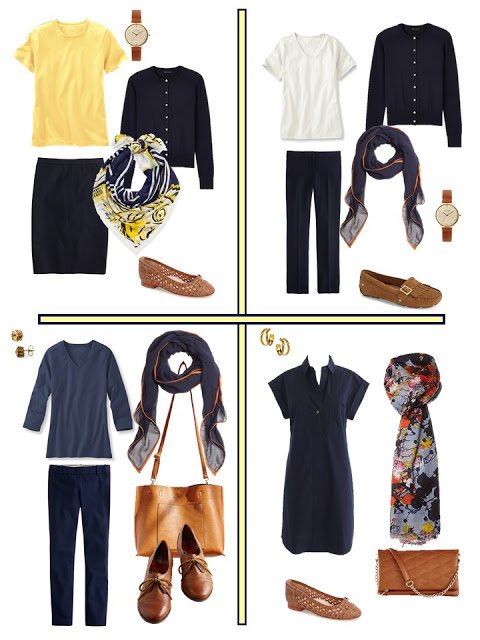 I would love to continue with navy and yellow, and add different accent colors, if anybody can find a painting, vase, photograph – pretty much anything attractive – that includes the relevant colors.
love,
Janice