May 19, 2015
This was an intriguing request – one of you has fallen for jewelry with the stone unakite, and wanted to build their summer work capsule wardrobe (relaxed environment) around their jewelry!
This was some of the jewelry I found:
One of the first things that I noted was that the accent color in the stone ranges from dark red and terra cotta to a much lighter and more delicate peach or apricot. While we could certainly go either direction, I opted for the lighter shade, to serve as a background for the design of the jewelry.
We wanted really simple clothes, so I found three "Cores of Four" in the three non-accent colors.
Here's where things got more difficult, but also more interesting! I chose tops in a range of tones, so that there's always something that will go with any piece of jewelry. One of the challenges of buying unakite jewelry, I understand, is that the variations in color are so dramatic that you don't really know what you're going to have until it arrives at your doorstep! If that's the case, you might as well treat it as an adventure…
Finishing off this capsule was easy, since we were using jewelry as our "defining art"! Three pair of sandals, a tote bag, and some sunglasses – all essential summer items.
How would it feel to wake up on Monday morning and have this assortment greeting you?
This is pretty much a "whatever's clean" wardrobe, or a great travel capsule wardrobe. While some random selections could be out of balance, you really couldn't put together a completely bad outfit here..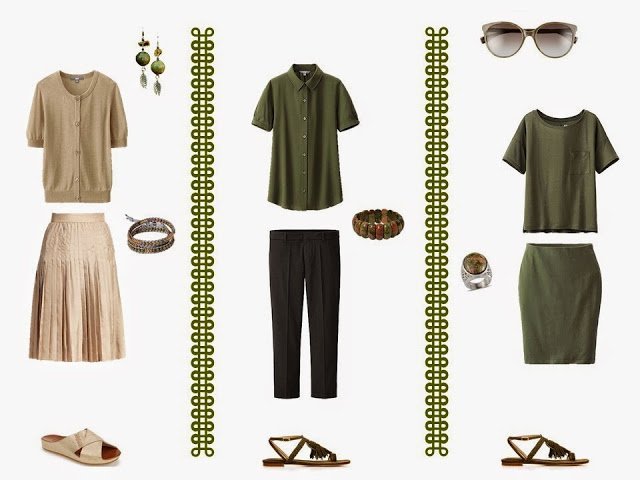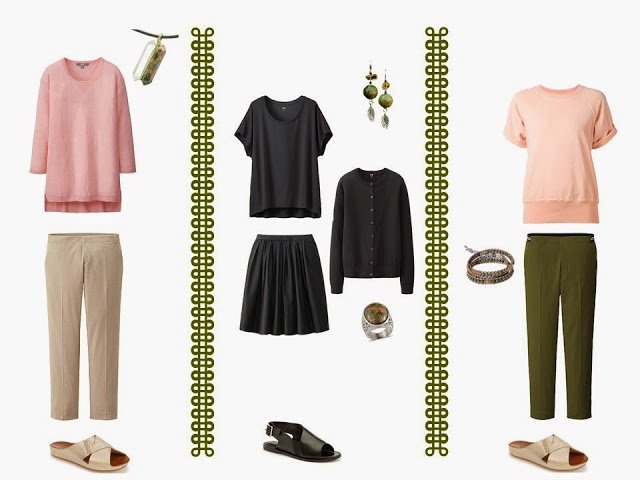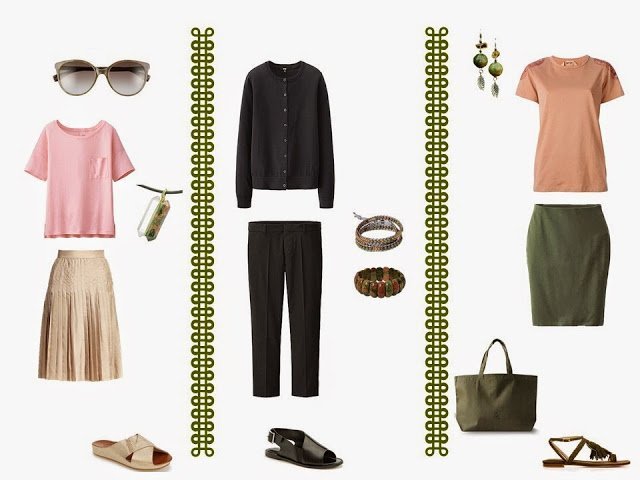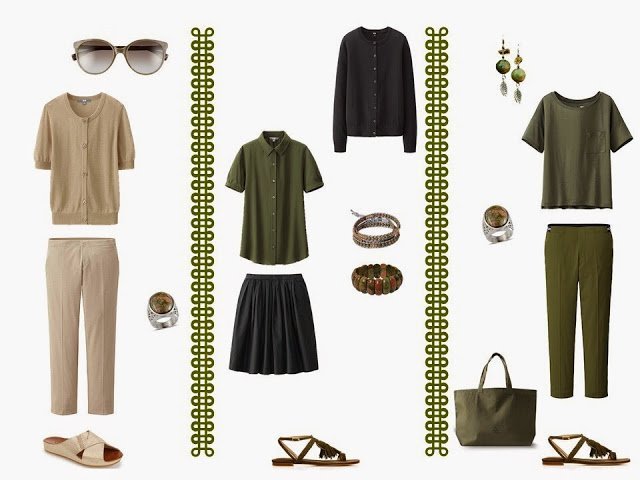 love,
Janice
Looking Back:

2012: Visualizing French Chic: 7 in black