May 1, 2015
Before we all indulge ourselves in beauty, let's talk about something important – Nepal.
I'm sure many of you have already donated to the relief funds for Nepal's recovery from the recent devastating earthquake, but if you're in the mood to do a bit of shopping AND benefit Nepal, Novica (one of our favorite sites for jewelry and other gorgeous crafts) is donating 10% of all of their sales from India to Nepal relief.
Someone in India has work, you have something beautiful, and more money goes to help the people of Nepal – a pretty excellent equation, I'd say!
Now let's revisit the idea of introducing a new color into a simple navy wardrobe. Today, the requested color was PINK! This bag could tempt many people to bring a new color into their wardrobe mix:
And this is the simple navy capsule or travel wardrobe – remember that there are 10 possible combinations of these 5 garments!
Pink shoes were a LOT easier to scare up than green were. As before, looking for a weave, or suede, or a fabric, means that you aren't pressured to match the colors too perfectly. You want your overall outfit to look deliberate, but not the product of obsession.
I love the bright, summery look of these outfits!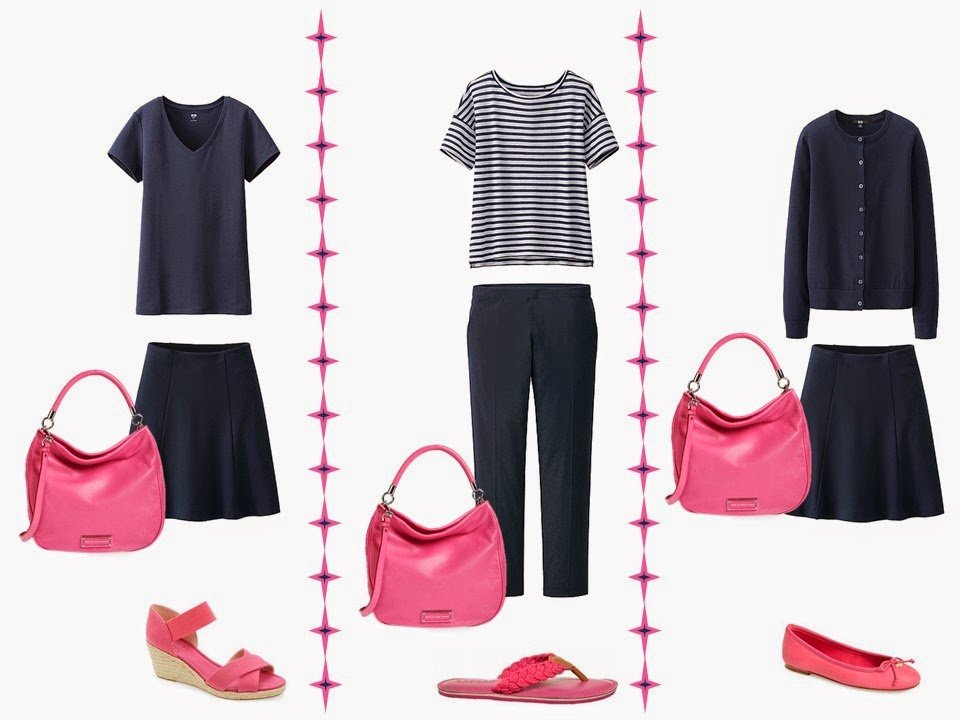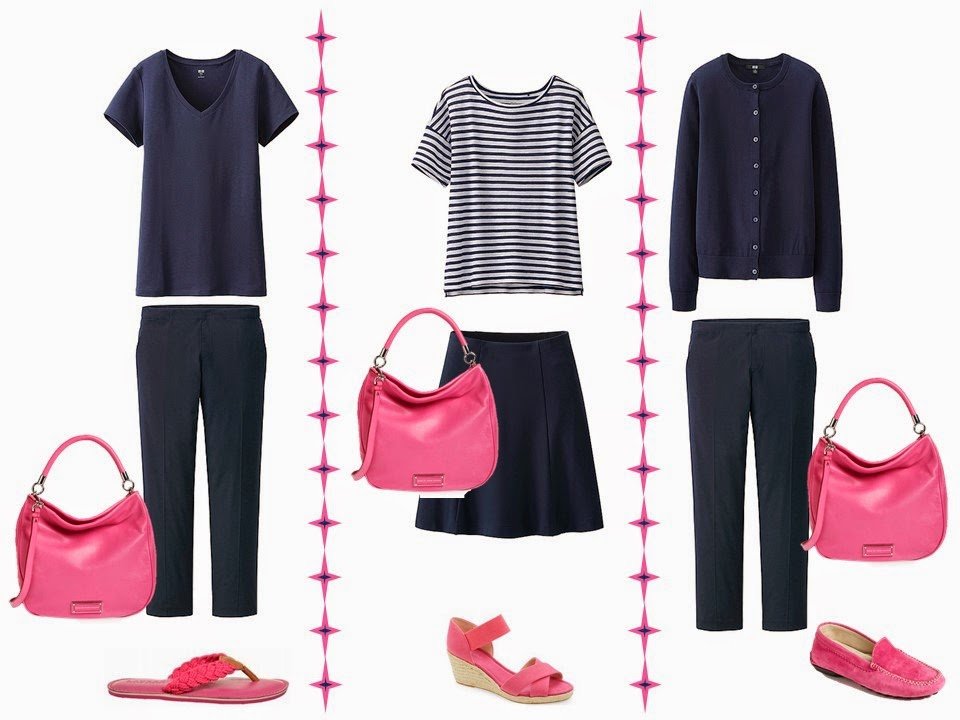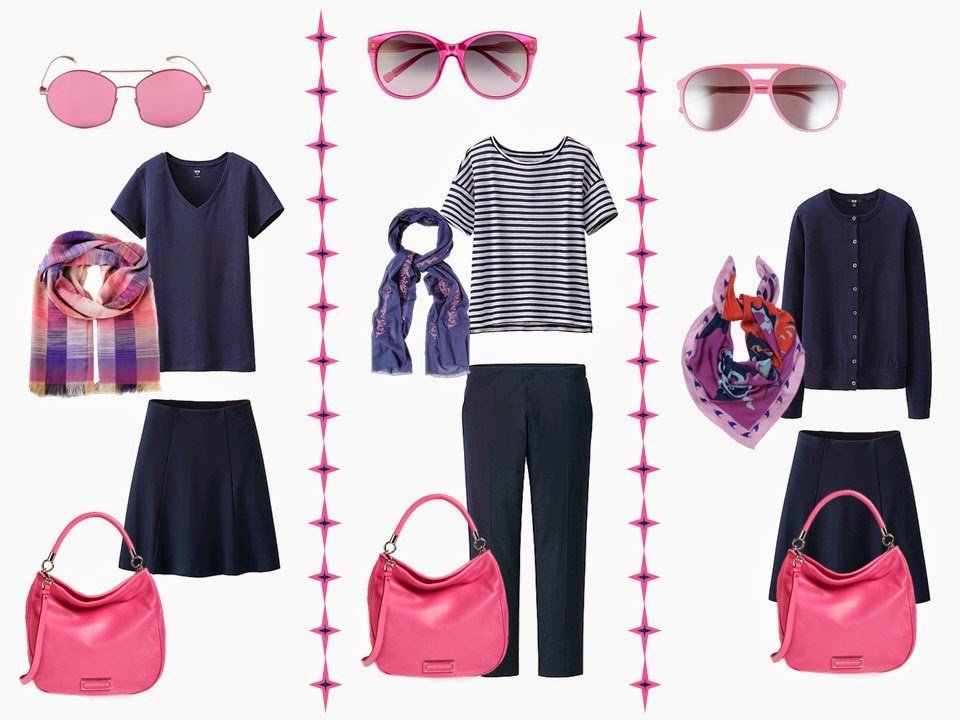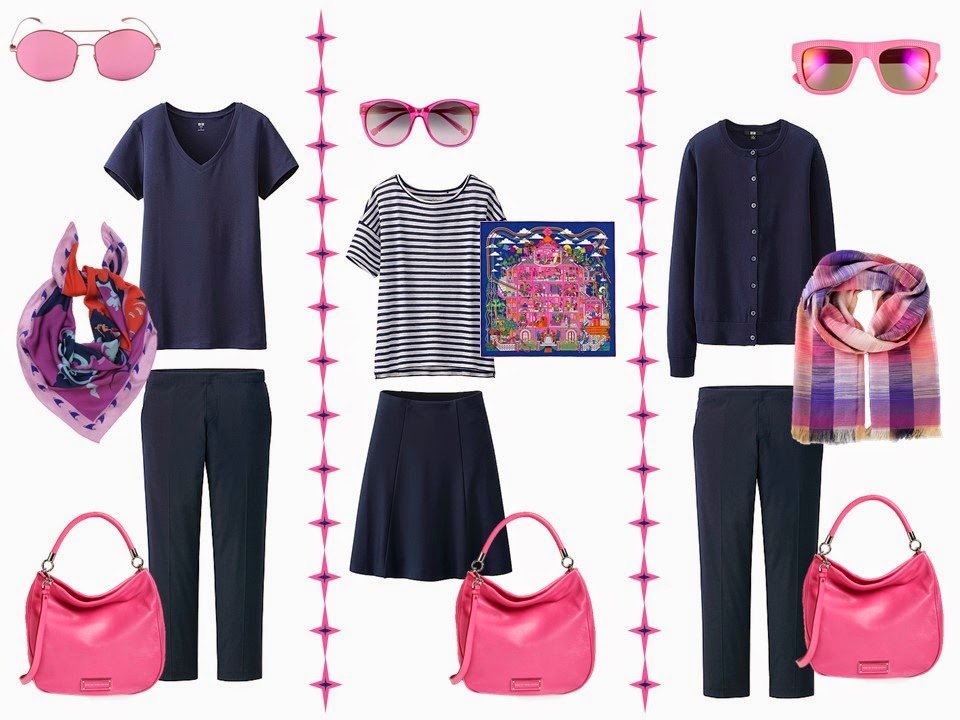 I'm going to wrap up this adventure tomorrow with an orange handbag, unless you have other requests, or specific items that you want to see addressed. Leave a comment, or send me a note at
[email protected]
to let me know.
love,
Janice
Looking Back: